Going into a new venture can be tough for anyone no matter how much experience they must have bagged in their previous endeavors, if it's new you will definitely run into those 'cry for help' situations at some point. Dropshipping is no different, and as a matter of fact, you will come by tricky situations that will leave you asking yourself where you have gone wrong with things. That's why we have put together this article that you can keep referring to whenever you hit such situations as a guide as well as a checklist for anyone who has just started their dropshipping venture or is about to start their dropshipping journey. Now let's learn some dropshipping tips for the startup.
If you are new to the dropshipping scene and reading this with all intent, our guess is you have waited long enough to start something worthwhile having seen other people on social media platforms talking about how they have made good fortunes from these dropshipping tips. And as a matter of fact, the media has been littered with brags, noise, and sometimes good information as well. The cloud of hype and noise in the media might make you feel that you have arrived late at the scene, but this is a hugely wrong assumption as the dropshipping phenomenon is still very much at its glow days and will even get better and better in the next years to come as e-commerce growth is not likely to slow in another 10 years to come.
So if you come with some wit into the game you have a huge chance to burst into the scene and make fortunes like other e-commerce entrepreneurs have been doing the past few years. Trust me this can be way more fun than most of your current pastime activities. So let's get into the thick of things with these tips for starters.
A quick Intro to Dropshipping
Dropshipping is a business model and has been there for more than 25 years now. I'm sure that surprises you, but that's a fact it is not new, and smart business people have been using this model in some form even way before the internet. However, internet and web technologies have enabled e-commerce to a point that a lot of other business models are now possible and old business models have now adopted web technologies to innovate. Dropshipping just happens to be one of such business models that have innovated on the innovations of technologies atop eCommerce. So first see yourself as a business before you think too much of the model.
The new dropshipping model allows e-commerce entrepreneurs to sell hundreds of millions of different products across different markets in the world without having to hold stock (that is buy in bulk and store in a warehouse) of the products and without having to step foot the markets where these products are sold. These products are sourced over the internet, sold over the internet, and delivered to customers using third-party services that allow the entrepreneur to sit back and manage the operations from the comfort of their space. Amazingly enough, the dropshipper can own a product and brand without ever setting foot in the factory where the product is from. This is the reason why this model greatly enables entrepreneurs to easily start an e-commerce venture and thrive. Sounds simple, but it does take some bit of work though and we will expand on that here for the start-up dropshipper.
What are the benefits of Dropshipping and Why should you engage?
Whether you are a very experienced astute entrepreneur or a newbie entrepreneur with an interest in business, dropshipping is a great way to jumpstart your e-commerce business and this for a number of good reasons:
Requires low capital investment:
In the dropshipping model, most of the start-up costs of retail are not required. Basically, your primary responsibility in the dropshipping business model is to market your products to your customers through third party vendors. And you have better access to and understanding of those customers. You simply forward the order to your supplier or manufacturer. They then perform the labor required to fulfill the order for you. You don't even need to spend money on storage or any kind of maintenance. This is because you don't need to keep an inventory of the items you sell.
It's a low-risk business model: With the drop shipping business model, you take very little risk in terms of capital investment. You have little to worry about your losses; no loss of inventory; and no waste of products you list in your online store that don't sell as quickly as you'd like. You can be very flexible in moving from one product to another. Because you're looking for your successful product, the risk is there if you do it smartly.
Access to an extensive product alternative: You can't run out of product options to serve your market. This is because entire categories of different products are not limited to you in any way. You just need to decide which category or niche you prefer. Then change your preferences based on your understanding of your target market and audience.
So how do you enter and do it right to succeed? That's just where we are right now with this article; the Tips and Hacks. Our 10 Tips to Dropshipping success for the new E-com entrepreneur:
1. Start with a business plan
Do not forget you are starting up a serious business when you decided get into e-commerce using the dropshipping model. So like with any other serious venture, start by drawing up a plan on how you want to chart your journey in the business. You want to first carry out a market research so you can better understand your market, you target audience, the legal requirements to sell in the target market if any and your competition in the market.
You also want to work out your finances of how much you will need to invest. This is usually a very small amount that may be insignificant to you but as a proper business it is always good to put down in writing of some sort every cent that goes out of your pocket into a business as it's a good discipline. For more on putting together your business plan for your dropshipping venture, check out our blogpost for starting a business.
2. Go with a niche
If you are unfamiliar with the term or concept of niche, this is simply a specialized segment of the market for a particular kind of product that you can define through unique needs of consumers in the market, preferences of consumers in the market or the identity or affiliations of consumers in the market. For example organic face wash is a niche market in the facewash market under beauty and skincare product category. When it comes to niche, you can further refine down product categories to very unique niches.
To do this you will have to do some work with regard to product research, this is one part of the dropshipping that actually demands the most import from you. To learn more on product research check out our blogpost on how to source products for your dropshipping business.
Why do you need to go niche? Experience has shown that the most profitable dropshipping businesses are niche-specific. The rule of thumb is that the more specific an online business is, the better its chances of success. However, this does not mean that you can succeed with generic products if you do your marketing right.
The importance of niche is that it can get people searching for that niche product easily to your online shop. And when they become regular customers, they likely to buy other generic products on your shop. Take an example of Amazon, today it's the biggest e-commerce platform but it started of selling books to readers.
When you focus on one specific niche, you will have a better chance of attracting new customers. Then, as your business grows, you can gradually make changes to your store, but it's also critical that you stick to a niche that you enjoy right now.
3. Carry out a research on the competition in your market
Competition research can reveal a lot of information to help you do better in your dropshipping business. You want to learn their best practices; how they serve the market; why customers choose them; how much they sell products in competition with yours, and other such information. For example, you can tell if a product will do well in your market if your competition is making a lot of sales on it; you can then take from their example and deliver yours with a better strategy.
4. Find a dropshipping supplier company that fits your business needs
This is an important part of the dropshipping business and there are a number of ways to go about this. A dropshipping supplier company or agent is a business or individual. They will help you to procure the product. And the logistics company will deliver them to your customers. They are the reason why you don't need to hold product inventory in your warehouse or buy a lot of products at once. More importantly, they are the go-to people and a really important part of your business when your online store starts getting those huge traffic and you want to scale up and expand your market.
You want to strike a good partnership with these guys if you want to do well in your dropshipping business. You can access a range of services from dropshipping supplier companies including product sourcing from verified factories, order fulfilment, branding and customization for when you decide to differentiate in the market and quality control to ensure you are not serving your customers substandard products.
Given that you do not actively participate in the production and handling of your products, you must ensure that the supplier with whom you are working is dependable as they will also be your business partner.
For more on finding the right dropshipping supplier for your business checks out our blogpost on dropshipping supplier trends in 2021.
5. Setup the most visually appealing online store
Think of your online store as the fanciest store you have ever been in your life. Take a look at stores within your niche and competition you want to make sure you look better than them both in visual appearance and the content, logos, features and product images. If they adding shoppable social features make sure you are doing same too, invest some time and money in this where necessary.  Consider also adding require pages refund and return policies and FAQs. You can also include Chatbot so you can have a personalized engagement for your customers when it comes to that. Shopify is known to be a top option when it comes to setting up online store for your dropshipping business, however, platforms such as WooCommerce, BigCommerce, Wish, Squarespace are great platforms that can offer you other advantages.
6. Request product samples
You want to understand what your customers will get when they shop at your online store. Not just the feel, but the overall experience. Now that you've set up your store. You ask your suppliers for samples so you can gauge how long it will take for the products to reach your customers. And of course you can check the quality of the product. This will help you avoid trouble. If there are any questions about selling products on your website. Dropshipping supplier companies are always ready and willing to send samples to potential customers because they want you to join their services.
7. Get your pricing right
Now as a part of your product research and ultimately an important part of your product sourcing is the profit margin determination, by this I mean you need to determine if the profit margin that comes with the identified product works for you. This will be largely determined from your product research on how much your target audience are willing to pay for the product. Now this is a tricky one. Customers in your target market might love the product and might even be crazy about it but at the same time may not be very willing to pay a certain price for it.
Yes, this is very true. Everyone loves a Lamborghini but not everyone who is able to afford a Lambo is willing to commit money to it. (No wonder only a handful is usually manufactured.) The result of this is that you will get good traffic to your online store but fewer paying customers. So, make sure before you decide on sourcing the product that you have done your research well on how much customers are willing to pay for the product. Remember to factor in all the costs that will be incurred (Shipping from China or elsewhere, special packaging cost if required etc.) In order for the customer to get their product. A good margin on a winning product is the dream of every dropshipper
8. Automate your customer order cycle
Now you want to be running an efficient business and to do this you need to look into your processes, by that I mean have a process that requires less of your intervention to run. If you are partnered with the right dropshipping supplier agent this can be easily achieved. Reliable dropshipping supplier companies always have automatic order fulfilment as part of their service offering. With this your online store is linked to their platform such that when a customer places an order it automatically notifies the supplier who ensures the orders are set out to fulfil the same day and also provide you and the customer with order tracking details so you don't have to involve in the daily order fulfilment activities.
9. Get your marketing sorted
You've established your company and website, and you've made contacts with suppliers who sell products you deem fit for your business and market. It is now time to drive traffic to your website and strategies converting visitors into customers.
In order to stay within budget and spend less, we recommend using Google Ads. This is because a platform like Facebook is more expensive. Google Ads is also easier to get targeted ads that directly target people who want to buy the products you have listed. Additionally, if someone wants to buy a niche product, they will likely click on a Google search rather than wait to be hit with a push ad on social media.
Google Ads also have the advantage of being simple to use. All you have to do is follow Google's rules to target the appropriate demographic and keyword searches. It's much simpler than you think. Once you have these ads running, you will begin to receive traffic to your website. When people visit your website, some of them will make a purchase. Remember that if you're selling high-ticket items, you only need a few sales per month to meet your target.
10. Offer an excellent customer service
Good customer service is a great way to retain your customers and keep them coming back to your store. Even more so is a sure way to get free referrals without marketing efforts. Customers are very important to your business. You need to make sure that you do everything within your power to keep them happy and satisfied. There may be times when delivery times are longer than promised. When these situations arise, get to work and stay in communication with your customers. If you happen to notice these problems before they do, it is best to contact them first.
This way your customers will feel valued, respected, and significant. This not only helps you increase sales, but it also increases your lifetime customer base. When it comes to your dropshipping store's customer service, you must understand that your customers' wants and needs are important, and that their happiness should be your top priority.
Concluding tip!
Starting a dropshipping business can be your door to wealth no doubt, however, it takes an entrepreneurial mindset to keep going when challenges appear on the way. You might have seen people on YouTube and social media throwing money and bragging about how rich they got from dropshipping. Do not go with the mindset of overnight riches however work your way gradually but consistently in the dropshipping space and you are sure to win. You might not be able to afford a Lamborghini in your first year dropshipping, but you will definitely make good money to live maybe your best life. So good Luck on your entrepreneurial journey, cheers! Hope these dropshipping tips can help you a lot!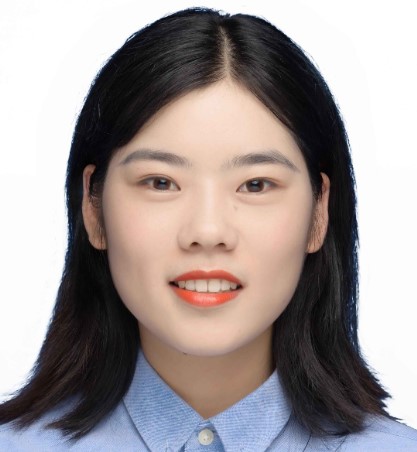 I am Komo, a marketing specialist with a strong focus on dropshipping. Over the past two years, I have gained valuable experience and expertise in the dropshipping industry. I have successfully implemented various marketing strategies to drive traffic and optimize conversions for dropshipping businesses. My passion for the industry has allowed me to stay updated with the latest trends and best practices, ensuring effective results for the companies I work with.