The unfortunate pandemic situation has indeed changed the way people acquire products and services this year, with physical stores closed and shoppers locked down at home, there is no wonder why consumers keep choosing online shopping in sites like Amazon, Shopify, and Woocommerce, whether to order the basic daily products and food or to buy consumer electronics, apparel, personal care and other kinds of products. This change represents big opportunities for entrepreneurs in the e-commerce industry, especially in dropshipping. Furthermore, understanding what online shopping consumer behavior will look like in 2021 is an advantage that you as a dropshipper and brand builder must possess to build a strong marketing strategy for your online business.
These stats will give you a picture of what online shopping behavior will look like in 2021:
1. Online consumers spent $34.4 billion during this year's Cyber Week – the five-day period between Thanksgiving and Cyber Monday – representing a 20.7% YoY increase. (Source: Adobe)
2. U.S. retail e-commerce sales are forecasted to grow from this year's expected total of $374.3 billion to $476.5 billion in 2024, a 39% increase. (Source: Statista)
3. Global retail e-commerce revenues are projected to grow to 6.54 trillion US dollars in 2022. Online shopping is one of the most popular online activities worldwide. (Source: Statista )
4. More than 90% of American consumers reported that their online shopping frequency this year has increased due to COVID-19. (Source: DealAid)
5. The top 10 U.S. e-commerce players will collectively grow their share of the overall e-comm market to 60.1 percent in 2020, up from 58.2 percent last year. Amazon will maintain its No. 1 position as it increases its market share from 37 percent in 2019 to 38 percent by year-end. (Source: eMarketer)
6. Smartphones are on track to contribute more than 50% of online spending by September 2022. (Source: Adobe)
7. Smart home devices will carry out more than $164 billion worth of transactions by 2025. That's more than 630% growth in five years from the $22 billion expected this year. (Source: Juniper)
8. Delivery experience matters: According to a report made by Retail TouchPoints, 84% of shoppers are unlikely to shop with a brand again after a poor delivery experience, and 98.1% say that delivery impacts their brand loyalty and online shoppers are 41% more likely to look for self-service shipping capabilities. (Source: Retail TouchPoints)
9. Computers and consumer electronics are expected to account for the biggest slice of retail e-commerce sales – 22%, or $156.5 billion – in 2020, apparel and accessories place second, at 19.1%, or $135.5, furniture and home furnishing place third at 11%, or $78.31B, and health, personal care, and beauty fourth at 10.2%, or $72.10B (Source: eMarketer)
10. Artificial Intelligence is working. 60% of consumers report they would purchase more from a website that offered a chatbot assistant. Seventy-seven percent of consumers trust chatbots to take down names and address information, while 76 percent say they trust them to help choose products. (Source: LivePerson)
11. The cross-border B2C e-commerce market is predicted to reach $4.8 billion by 2026. (Source: Facts & Factors)
12. This year, global live stream-generated sales are expected to double to $120 billion. Directly "shoppable media" like live streams, social commerce, virtual consultations, and shoppable ad formats — will be the fastest-growing advertising categories for the future. Companies including L'Oréal and General Mills are already making the shift (Source: IAB)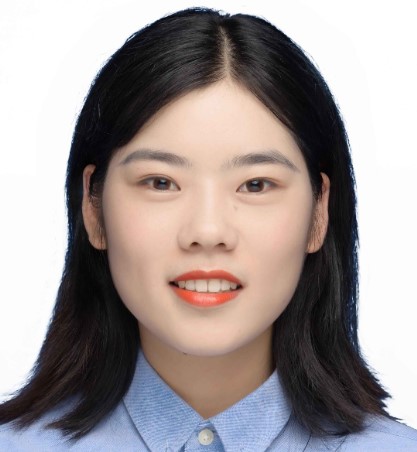 I am Komo, a marketing specialist with a strong focus on dropshipping. Over the past two years, I have gained valuable experience and expertise in the dropshipping industry. I have successfully implemented various marketing strategies to drive traffic and optimize conversions for dropshipping businesses. My passion for the industry has allowed me to stay updated with the latest trends and best practices, ensuring effective results for the companies I work with.