As an e-commerce business grow and age, its processes tend to become more complicated. As time passes by, you wouldn't notice that you are already gaining hundreds of orders every day. This makes it a necessity for you to upgrade your business systems. You may look for a fulfillment center to scale your business.
Nowadays, the fulfillment center is becoming more relevant. It is indeed an excellent option for a couple of reasons. The fulfillment center paves the way for online businesses to have access to efficient warehousing and shipping services. It allows merchants who cannot physically inspect and manage inventories to procure still and store products. This saves them from providing a physical space to store their products, making way for better profit. Inventory management is a prevalent operational problem for many businesses, especially online stores. However, this is a vital component of providing a good customer experience since it determines how long a product will be processed and eventually shipped out. Fulfillment centers will make inventory management much more straightforward, giving owners the chance to focus more on other business areas.
what is Fulfillment Center?
An e-commerce fulfillment center is similar to a warehouse since it also uses a building to store products, but it has an additional service of order fulfillment. It is often referred to as a third-party logistics provider (3PL provider). What's more, a fulfillment center will be responsible for getting online orders and relieving businesses from their critical and challenging processes.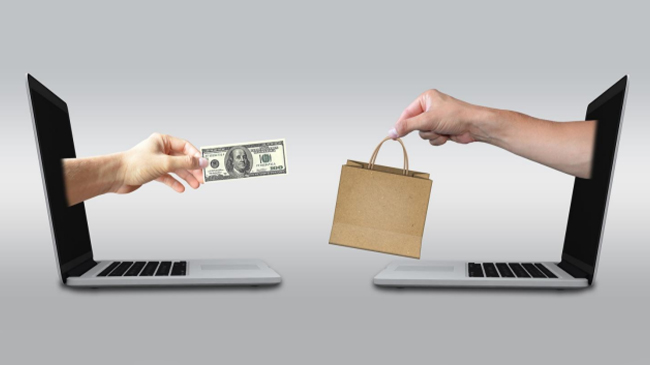 In a nutshell, a fulfillment center helps you to send out the products that your customers have ordered. And with the constant communication, the center will store the business' inventory in a strategic manner in preparation for customer order fulfillment. The fulfillment center will have the responsibility to pick and pack the inventory and label it for shipment. Storing, tracking, and shipping the products yourself are lengthy and tiring tasks. And they might not be the most practical things for you to do. Actually, this is precisely where the importance of fulfillment centers comes into play. Fulfillment centers will store, track inventory, and ship the products to your customer for you after you retail them.
These centers prevent unwanted delays brought by product misplacement since they are explicitly functioning to focus on your inventories critically. Avoid headaches and extra expenses in inventory management today with Dropship China Pro. Centers like this can handle business-to-consumer orders (B2C) and business-to-business (B2B) orders.
How do fulfillment centers work?
As a business, you want to have a fast turnover of inventory. Your goal is to quicken the process as much as possible, and this is exactly what a fulfillment center also aims for. Your inventory will not exceed a month in the center, but they will ensure enough product stocks on hand whenever needed. Here are the operations of a fulfillment center:
Receiving inventory.
An e-commerce order fulfillment outsourcer will be the one to handle and take care of product stocks and manage all the related tasks. They will be responsible for taking stock, inspecting, labeling, and managing the inventory and the inventory system. While without a reliable fulfillment center, all these burdens will be put on your shoulder.
Storing inventory.
This is the most basic and probably the most well-known operation of a fulfillment center. It might seem an easy task at first sight until you get your hands on it. This process takes patience because you have to keep an eye on every item that enters and leaves the facility. You should document their movements so you can ship the orders without hassles or delays.
Order Processing.
Online stores can avail themselves of freedom from the hectic workload of order processing by outsourcing order fulfillment. They will pass on the order request to their outsourcing partner. And then let them manage the rest. Without a fulfillment partner, a business has to invest in workers who will pick products off the shelf, transport them to a packing station, and also inspect them for damages. One of the most relevant features of this process is branding and product customization. And with proper negotiations, you can have specific things that can be attached to your product to make it different and stand out from the rest. Product inserts like Thank You cards or your own logo can be put on your product at your discretion.
Shipping the order.
The size, weight, and specific requirements of the order will determine the best shipping method to be used, the best shipping method is determined. Our international logistics team use big data analysis to continuously compare hundreds of shipping couriers, their resources and policies in different countries, as well as millions of shipping rates and routes to provide you with the most effective (quick-safe-affordable) delivery solution for your business.
Managing returns.
Coordinating return services and processing items back to inventory is another responsibility of a fulfillment center. It will relieve you from bringing the products back to your warehouse. With our ever-reliable services, you can assume that replacements will promptly be shipped back to the customer, ensuring better client satisfaction.
Modern Fulfillment Center
Nowadays, fulfillment centers are automated. They keep technology at the center of their fulfillment services. For an e-commerce business, it is advantageous to have their transactions documented in real-time to strictly monitor the status of inventory and each order. This is possible when a fulfillment center has developed its own application.
Fortunately, Dropship China Pro has an automatic order fulfillment system that uses a self-developed order management system (OMS) to automatically read, manage, fulfill, and update orders. This enables each customer order to be automatically sent to the fulfillment center to get picked, packed, and shipped out. So hiring fulfillment centers are best for companies who can invest the funds necessary. Because they will enable them to have more control over the products.
Dropship China Pro has multiple fulfillment centers, which gives us the chance to serve clients at different geographic locations more quickly. And it will also allow the business to uphold lightning-fast shipping and deliveries to a diverse customer base.
Some fulfillment service providers have multiple fulfillment centers, allowing them to serve various geographic locations more quickly than to have just one. This enables e-commerce companies to deliver fast and affordable shipping to a diverse customer base.
Significant Benefits of Fulfillment Center
Except for inventory management, fulfillment centers have a lot of benefits to business and business owners. They aim to lower your shipping costs, reduce your operating costs, extend your reach to improve customer service, and streamline your order fulfillment using technology. In general, each fulfillment center has the same goals. They serve as a central point for your order preparation and shipping needs. Here are the most relevant and significant benefits an online business can get
1. Inventory Management and Stock Sufficiency
Inventory mismanagement is standard issue merchants encounter up to this day. Ensuring enough stocks to answer customer needs proves to become more complicated as time passes by. When a business' number of orders exceeds the actual stock, it will result in customers not getting the service or product they previously ordered. At all costs, a business should prevent this kind of scenario from happening. It creates customer dissatisfaction, resulting in lousy product reviews that will eventually put the company's image in a bad light. Luckily, a fulfillment center will help you strictly monitor the entire inventory and manage every single order. This allows businesses to free themselves from the extra fees of hiring another worker to prevent the stressful lengthy documentation of inventory. An excellent inventory management system will most likely equate to timely delivery and shipping.
2. Prevents Shipping the Wrong Item
Small online stores tend to deliver the wrong item, and it will eventually cost them their reputation. As a small business owner, even the smallest mistakes will give you a large problem. Without a reliable shipping partner, products in transit might even get lost. You should try to become more meticulous in dealing with these events.
3. Eases Business Scale-up
One of the riskiest things a business owner can do when running a business is introducing new products. By partnering with a fulfillment center, you can outsource products while taking care of the other areas of the business. A fulfillment center will also manage your inventory, delivery, and shipping, eliminating the need for further logistics planning between manufacturers and shipping companies.
4. Shipping Process Management
Aside from avoiding shipping the wrong item, fulfillment centers will be responsible for the whole shipping process. They will ensure that the product will be monitored from the moment the courier takes the package up to the point when the customer receives it. Since fulfillment centers usually ship a large number of orders at once, shipping your products with them will cost lower, or at times, will give you free shipping terms. The lower cost of shipping may give you a chance to create a more competitive product pricing. This will eventually lead you to better profit.
5. Freedom From Compliance
Without hiring a fulfillment center, you have to deal with an undoubtedly overwhelming list of federal and other safety-compliance laws. You have to comply with things such as regulations, seminars, training, and multiple certification processes. However, if you avail of the services of fulfillment centers, you will be able to dodge these tiresome tasks.
Things to Consider in Choosing a Fulfillment Center
1. Industry Experience
The right fit for your company will come a long way. Often, fulfillment centers only choose the niche of businesses they want to serve. As for Dropship China Pro, we can serve any business since our services are flexible. We can even give you more choices and a chance to outsource various products through our limitless manufacturer options.
2. Quality Service in Affordable Price
When dealing with shipping, the first question you'll probably think of is "how much will it cost?" and we fully understand why. However, the quality of the service is as important as its price.
3. Size and Location of Warehouses
You should consider the place of your business and the address of your customers. Actually, fulfillment centers are only limited to certain locations. Your clients will always prefer affordable yet fast shipping options. In case of Dropship China Pro, it has several overseas warehouses. 13 of them are strategically located in 9 different countries to make deliveries in 2-4 days. Warehouses are available in California, Georgia, Belgium, New Jersey, UK, France, Dongguan China, Hangzhou China, and Australia.
4. Technology and Innovation
Advanced technology features will surely benefit your company more compared to other traditional fulfillment centers. A company like Dropship China Pro has a self-developed order management system, relieving you and your business from tiresome manual order updating.
5. Data and Analytics
With good data, you can perform business processes more smoothly. Produce informed decisions with real-time analytics about inventory allocation, delivery methods, purchasing, and many others.
6. Observe Proper Diligence in Researching
Stability in a business is something an owner should always look for. You wouldn't want to switch companies after a few months of partnering with one. You can ask for references, talk with their clients and verify if they are legitimate and their services are reliable. Especially during these challenging times, people tend to scam people more often. Do not trust too much until you verify the information you accumulated.
The Decision is Yours
Ecommerce growth develops faster than anyone expects. With all the advanced technologies lurking around the corner, you should also be more cautious about improving your online retail store. Hiring a fulfillment center will always be a benefit for your business. You may desire to grow the business but are not able to fund another warehouse or headquarters. With our help, you can add another dimension to your business. You'll instantly gain access and close relationships with thousands of suppliers which normally takes a long time to form.
After walking you through this service's particular area, we want you to decide as early as possible. Integrate your business today with Dropship China Pro's reliable fulfillment services. Do not put your business' fate in the hands of irresponsible fulfillment centers. Partner with our trusted professionals today. You can email us at info@dropshipchinapro.com or message us through Skype or WhatsApp at +8613758209044. Partner with us soon!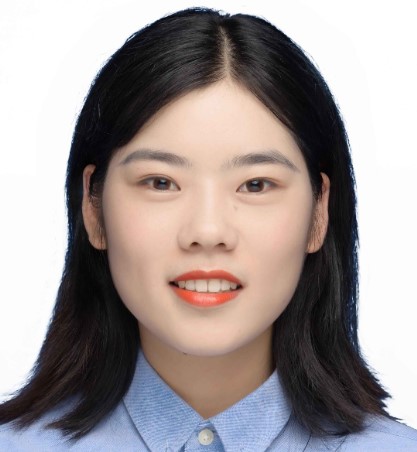 I am Komo, a marketing specialist with a strong focus on dropshipping. Over the past two years, I have gained valuable experience and expertise in the dropshipping industry. I have successfully implemented various marketing strategies to drive traffic and optimize conversions for dropshipping businesses. My passion for the industry has allowed me to stay updated with the latest trends and best practices, ensuring effective results for the companies I work with.