eCommerce has been growing at an unprecedented rate over the last few years, and all indications are that it will continue to grow stronger. If you own an online store, you should have an excellent eCommerce fulfillment service at your disposal.
This will make things much easier for you and your clients when it comes to fulfilling and tracking. Just like eCommerce, order fulfilment for ecommerce has also improved significantly over the past years. The days when you have to manually fill all orders and ship them out using a variety of different services based on your needs are now behind us. You can now find an order fulfillment service and have them handle the work for you. This makes the entire ordering and shipping process easier for all parties involved.
So, what is an e-commerce fulfilment service?
A simple way to put it is that an eCommerce fulfillment service is the part of your online business responsible for delivering products to customers. This is an essential part of all e-commerce business and demands an efficient and smooth operation the absence of which can be very upsetting for both the online store owner and the customers.
All successful eCommerce businesses have one thing in common: they use a top-tier eCommerce fulfillment service to meet their order fulfilment needs. You may have the best winning product in the market and your product can be as popular as other top brands within your competition, however, without the engineering the right eCommerce order fulfillment, all of your advantage and hard work and your entire setup can be for naught.
If you are reading this, I am assuming that you have an amazing ecommerce store or have setup for dropshipping on one of the popular market places, you have dropshipping products that are excellent, and all your payment gateways are set up, but you are still fulfilling orders manually or are looking to get it right this time around.
Choosing the right fulfillment service for your eCommerce business is a process that may seem intimidating at first, but it is not as daunting as it might seem. You just need to know what you are looking for in a company and be ready to make sure that whichever fulfillment company you choose, they will be able to handle all of your eCommerce needs.
In today's blogpost I will introduce some of the best eCommerce fulfillment services in the eCommerce space. Subscribing to one of these will guarantee you have an efficient process for completing orders on your online store.
1.ShipMonk
ShipMonk ranks first on our list of the best eCommerce fulfillment services available today. Providing the best customer service available, unrivaled by any other fulfillment service, and backed by some of the most advanced connected technologies. As a result, ShipMonk has a very high customer satisfaction rate.
The platform is designed to simplify order fulfillment as much as possible. ShipMonk accomplishes this by providing an easy-to-use system comprised of four key modules; inventory management, orders management, shipping, and warehousing.
This order management portal allows online store managers to be more involved with their customers and manage the overall customer experience that ShipMonk offers. ShipMonk also provides shipping services that are processed by all major carriers giving the strategic partnership that they have with each of them.
Key features include:
Inventory management
Shipping discounts
Subscription box fulfillment
Custom packing procedures
EDI compliance
Flexible shipping options
Crowdfunding fulfillment
Proactive exception handling
Shipping calculator
Automated SKU mapping and bundling
Top-on-the line customer service
Special projects
Branded order tracking
2.Dropship China Pro
Order fulfillment features, dropshipping solutions, global warehousing, China product sourcing, branding and product customization all wrapped up into a single solution. That is exactly what Dropship China Pro is. Not only does this platform cater to a small and medium scale businesses, but when and if you need to scale, then you can do so very easily with Dropship China Pro and reach more customers on a global level.
This solution is more tailored towards the dropshipping business model and does two major things differently than the other solutions on this list. First off, Dropship China Pro eliminates all unnecessary costs in your order cycle and tries to eliminate excessive fees that other platforms may charge. No onboarding fee is charged and also no fee is charged for product sourcing. Dropship China Pro charges only on the shipping cost towards order fulfillment per each order.
Key features include:
Inventory management
Shipping discounts
Custom packing procedures
Store integration for all popular platforms
Flexible shipping options
Automated SKU mapping
Multilingual customer support
No additional fees
Quality control
Returns management
Stock replenishment forecast
Stock maintenance
3.Rakuten Super Logistics
Rakuten Super Logistics is most likely best suited for larger ecommerce businesses. Nothing prevents you from checking it out and seeing if it works with your current setup as well. Rakuten Super Logistics provide shipping, packing, and marketing services to all of their customers.
The marketing aspect is what distinguishes them, as they are one of the only eCommerce fulfillment services that incorporates actual marketing into their service offerings.
Rakuten also have an expansive coverage and can handle fulfilment to about every part of the world.
Key features include:
Technology tools
Very high accuracy and customer satisfaction
One day order fulfillment
Personalized client support
Integrated marketing services
Specialty fulfillment centers
Kitting services
Subscription box services
4.ShipBob
With warehouses located in three continents and a direct-to-consumer shipping process, ShipBob is one of the best out there today when it comes to fulfillment services. The service uses connected technology to power its network.
The ShipBob system is simple to use and set up. Simply link your online store to their network of fulfillment centers, import all of your company's products, and transmit your inventory numbers to them.
ShipBob securely stores all of your inventory and ships it to clients as soon as an order is placed. ShipBob has a great customer satisfaction rating and a high bar for customer service.
Key features include:
Inventory management
Order management
Advanced filters
Analytics and reporting
Order returns management
Free pick and pack service
Flat-rate receiving
Batch fulfillment
Superb management
5.Fulfilment by Amazon
On number 5 is Fulfilment by Amazon popularly referred to as FBA. Amazon as the king of online retail, hosts one of the best fulfilment services that give anyone the ability to easily sell products across the Amazon platform. This fulfillment service is best suited for businesses that sell smaller items, as items with large size or weight could attract heavy fees. This service also supports businesses that sell across multiple channels.
The area of inventory management is where Fulfillment by Amazon really thrives. Whether you sell a few items or thousands, you can take advantage of Amazon's logistical skills and global warehouse network. This is ideal for handling the majority of the fulfillment labor.
FBA may be right for your business if you have a big budget for fulfilment, as it offers fast processing, faster delivery and shipping times, climate-controlled warehouses, dependable returns and refunds, and world-class customer service support.
Key features include:
Multi-channel selling ability
Discounted shipping
Excellent customer service
Top of the line return policy
Excellent customer experience
Huge warehouse network
Tons of productivity apps
Third-party integrations
Over 140 warehouses globally
How to determine the best ecommerce fulfilment service for your business
There are some essential considerations to take into account when choosing an eCommerce fulfillment service. The first thing to think about is if the fulfillment company is accessible from your business location. How quickly you can get your products delivered will be determined by your business accessibility to your fulfilment service provider. Secondly, you'll want to think about how much space they have available for storage. The amount of inventory that a warehouse can store will ultimately impact how speed of their process. Thirdly choose a fulfillment service provider that aligns with your business model. If you use a dropshipping model that want to source products from China then you will want to chose a fulfillment service provider with access to the Chinese manufacturing supply chain and a fulfillment center in country or region your business is located. Find below key questions you should ask to help you make the right decisions;
1) What is the average shipping time?
2) How much does it cost?
3) How will you get your orders?
4) What kinds of products can they fulfill?
5) Does the company offer a trial period or free samples?
6) What kind of customer service do they offer?
You can't possibly go wrong with the eCommerce fulfilment services listed above. If you do your own part managing your day-to-day business operations and put together a right marketing, these eCommerce fulfillment services can guarantee that your online store runs like a mega business.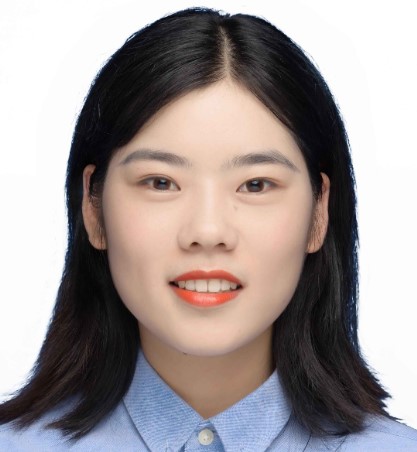 I am Komo, a marketing specialist with a strong focus on dropshipping. Over the past two years, I have gained valuable experience and expertise in the dropshipping industry. I have successfully implemented various marketing strategies to drive traffic and optimize conversions for dropshipping businesses. My passion for the industry has allowed me to stay updated with the latest trends and best practices, ensuring effective results for the companies I work with.