Chinese New Year holidays are approaching, and it is already confirmed that, due to different factors like the Corona Virus pandemic, and domestic electricity shortage, the holidays, for most factories and suppliers, will start earlier and last longer than officially planned. If you source products from China, then it is important to understand the ins-and-out of this holiday.
The Chinese New Year normally brings business to stop across China, this holiday is marked by factory shutdowns, scarce local logistics services, and a massive uptick in travel. But don't worry! Even if your dropshipping business relies on Chinese suppliers, there are some simple actions you can take to prevent complications for your business, yourself, and your customers. This post covers points like the holiday official dates, how domestic electricity shortage affects holiday dates, which niches will be affected during Chinese New Year, and finally provide you with 9 important steps you should take to ensure your business operates smoothly before, during, and after the holiday.
When is officially the Chinese New Year 2021?
Chinese New Year 2021 will officially take place on Friday, February 12, 2021.
Usually, suppliers take a week off to spend time with their family and friends but given the current pandemic situation and a massive domestic electricity shortage, many suppliers and factories have decided to close in advance and extend the holiday for more than a month. You'll find that most manufacturers will shut down between January 20th and February 25th this Chinese New Year 2021, give or take a few days.
This means that some suppliers already started slowing down production and will stop production in a matter of days, so it is decisive for you to reach out to each supplier you work with to get information about their current production output and exact dates on when they'll be shutting down and starting up again. This information will be helpful for you to decide whether to slow down your Ads or keep them running as usual during the holiday.
Now, you must be wondering why are the Chinese dropshipping suppliers going to take such a long and early holiday if they basically never stop working, it is all very strange and the main reason is:
Domestic Electricity Shortage
With almost the rest of the world still locked down during pandemic, millions of businesses are relying on Chinese factories as China has been one of the first economies to emerge from such lockdown resulting in a huge increase of production output, and this industrial rebound has caused a huge power demand with not enough supply. On top of that, colder-than-normal weather is now adding to winter demand as people need heat in their homes.
But, why there is not enough energy supply?
This is all happening as coal, the fuel of choice for a majority of China's power generation remains in short supply. The government had limited imports to support domestic miners and imposed a regulation to reduce carbon emissions.
What is really happening?
According to Bloomberg, big industrial users are on the front-lines of being cut off from electricity, followed by commercial buildings, in order to keep supply safe for residential consumers.
What are the ramifications of this situation?
This situation has left some regions without enough power during peak hours as well as factories, office buildings and street lights in some areas straining under an electricity shortage, a lot of suppliers from different provinces have slowed down and in the worst of the cases, stopped production as the local government is cutting power to some industrial and commercial customers in several provinces, resulting in huge cuts in production outputs, orders unable to be delivered on time, early holidays, and even forcing suppliers to reject orders from their customers.
What regions are facing challenges amid power shortage?
In Guangdong province, China's industrial heartland, frozen power lines, and equipment have been causing brief outages that have resulted in power supplies being cut to industrial and commercial customers, and therefore cut in production outputs.
In Zhejiang province, some local governments have ordered factories to shot for few days a week, and some owners surreptitiously turned to diesel generators to continue production and meet export contracts.
In Hunan and Jiangxi provinces, power supplies have been cut by 12% to some industrial and commercial customers. Production outputs have been down by 30%.
If your suppliers happen to be from any of these regions, you should contact them as soon as possible and get updated.
Keep in mind that this does not apply to every single Chinese supplier, there are suppliers that are luckily not affected by this situation and therefore will have short holidays, however, you must be aware that the majority of domestic logistics companies and post offices will be off duty during the holiday period and this will also influence leading times and product prices, the main point is to be prepared and have an action plan for the holiday.
Which niches will be affected by the Chinese New Year holiday?
If you do dropshipping from China, then you know that almost all the niches will be affected in the Chinese New Year for the simple fact that delivery times will be a bit longer than usual because domestic and international post offices and logistics companies based in China will reduce their working staff during the holiday, however, the most affected niches are the lingerie niche, the presents niche, custom, and generic jewelry niche, and other niches that are winners during Valentine's day, so if you are planning to sell any of these, you must consult with your suppliers as soon as possible and start making an action plan.
Should I close my store during Chinese New Year?
Definitely not, you should even consider closing your store a mistake. We know that a lot of people in Dropshipping Facebook groups are dramatizing and exaggerating the delivery delays in the new year and the current situation is not as good as it could be, but honestly, closing your store will make you lose the progress you have achieved so far, scare your current customers and deprive you of taking the advantage that a lot of dropshippers are afraid to take (maybe because they do not what to do). So instead of thinking about closing your store, you better pay attention to the following 9 actions you should take to smoothly run your dropshipping business during Chinese New Year 2021, and get yourself ready to make the money others are afraid to make during this holiday.
9 steps to smoothly run your dropshipping business during Chinese New Year 2021.
Step 1: Consult holiday schedules with your suppliers
Reach out to your most important suppliers to learn about their holiday schedules and important dates like the last day they will be taking your orders before holidays begin, or the last day they can deliver your orders so you can inform your customers and make a detailed and organized action plan for the holiday
Step 2: Double check your fulfillment center's order handling capacity
Some fulfillment centers will go on holiday during Chinese New Year or simply just reduce their working personnel during the holiday and this might affect their order fulfillment capacity and handling times, to avoid any complication, the best you can do is to double-check with them
Step 3: Consult any shipping time and price variations
As we mentioned earlier, most domestic and international logistic companies and post offices will be on holiday or at least work with reduced personal during Chinese New Year, this means that the shipping times and prices will not be the same as usual and you need to be well informed about this so you can, in turn, inform your customers to avoid complaints, refunds, and returns.
Step 4: Adjust Advertisement expenditure
Chinese New Year is not the best time to stop running your business, but it might as well be not the best time to scale your business, so pay attention to how much money you want to spend during this time.
Step 5: Notify your customers
Once you know the exact holiday dates and shipping times, you should inform your customers on your website about possible delays during Chinese New Year, or, if you don't want your customers that your products are from China, you can list dates instead.
You can use a banner notification on your website or set automatic emails to be delivered to your customers right after they purchase any product to remind them that there might be some delays, the point is to make sure they get the message in case they missed it on your website.
Step 6: Forecast your sales and stock
First, take a look at your Ads expenditure and how many sales those Ads represent for you. Second, analyze the sales made during the previous months and calculate an average daily sales volume. For example, you sold 300 items in the last month, take this number and divide it into 30 days; 300/30=10 items, this means your average daily sales volume is 10 items. Third, multiply the average daily sales volume for the days your supplier is gonna be off work and then you will know how many items you need to stock to smoothly run your dropshipping business during the holiday.
Step 7: Confirm supplier's production capacity and leading times
Once you know how many items you will be selling and want to keep in stock, you should reach out to your suppliers to make sure that they can supply the required stock on time.
Step 8: Carry out counts for packaging inserts and other accessories
Custom packaging, custom logo stickers, Thank You cards, discount offers, and other packaging inserts and accessories that give that special touch to your products are an important point that can never be forgotten. On top of that, these items take a while to be produced, so you must carry out packaging inserts counts in advance and take actions to avoid running out of precious accessories that make such a difference.
Step 9: Place orders in advance and prepare enough stock
After following the previous steps, you will know all the information you need to know to purchase the right stock amount at the right time, once you place your orders and have your stock you will be ready to take advantage of this holiday the right way!
How long does it take for products to be delivered during Chinese New Year?
As we said before, some suppliers are affected by the current situation and will stop production really early, but fulfillment centers, logistics companies, and post offices will still be working hard to keep your dream and your business alive, so as long as you have stock prepared for the holiday, delivery times will just vary one or two days. However, you'll need to contact the suppliers you work with the most to get specific information. Ask each supplier when they'll stop processing orders and when they'll start again.
When does the business go back to normal after the Chinese New Year?
The dropshipping business will hopefully go back to normal around a week or two after Chinese New Year for most suppliers. Some suppliers might be off a bit longer but it depends on each one. You'll need to contact your suppliers directly to find out more information.
Keep in mind, since the holidays will be so long, suppliers might have a backlog of orders they need to deliver once they get back to work, this might cause delays so keep an eye on orders and keep customers informed at all times.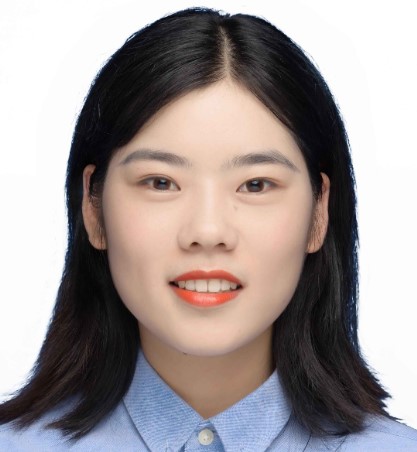 I am Komo, a marketing specialist with a strong focus on dropshipping. Over the past two years, I have gained valuable experience and expertise in the dropshipping industry. I have successfully implemented various marketing strategies to drive traffic and optimize conversions for dropshipping businesses. My passion for the industry has allowed me to stay updated with the latest trends and best practices, ensuring effective results for the companies I work with.