As the final quarter of 2023 rapidly approaches, entrepreneurs and businesses are gearing up for the most exciting and profitable time of the year. The holiday season brings a surge in consumer spending, making it the perfect opportunity to capitalize on trending niches and meet the demands of a diverse clientele. If you're looking to take your e-commerce venture to new heights, you've come to the right place. In this article, we present you with the best niches to sell in Q4 of 2023.
1. Sustainable and Eco-Friendly Products
The global shift towards sustainability has revolutionized the way consumers shop. From reusable bamboo utensils to eco-friendly yoga mats, the demand for products that align with ethical and environmental values is soaring. This Q4, embrace the movement by offering a wide range of sustainable options, catering to environmentally conscious customers who seek to make a positive impact while shopping.
Product Examples
Reusable Bamboo Utensil Set: This set includes bamboo forks, knives, spoons, and a travel-friendly case. The shift towards sustainable living is strong, with 73% of global consumers willing to change their consumption habits to reduce their environmental impact.
Biodegradable Phone Case: Made from plant-based materials, these cases are designed to break down over time, reducing plastic waste. The global biodegradable plastics market is projected to grow at a CAGR of 15.6% from 2020 to 2027.
Eco-Friendly Yoga Mat: Yoga's popularity and environmental awareness intersect here. Sustainable yoga mats, often made from natural rubber or cork, resonate with the increasing number of yogis looking for eco-conscious options.
Organic Cotton Clothing Line: A line of clothing made from organic cotton showcases your commitment to sustainable fashion. The organic cotton market is expected to grow by 9.8% annually from 2021 to 2028.
Zero-Waste Bathroom Starter Kit: This kit offers sustainable alternatives like bamboo toothbrushes, reusable cotton pads, and shampoo bars. Google searches for "zero waste" have quadrupled since 2017, indicating growing interest.
Solar-Powered Outdoor Lights: These lights harness solar energy to illuminate outdoor spaces. The solar energy market is projected to reach $223.3 billion by 2026, highlighting the growing adoption of renewable energy solutions.
2. Health and Wellness
The pursuit of health and wellness continues to dominate consumer preferences. So, this niche encompasses everything from smart fitness trackers to meditation cushions, appealing to a broad audience seeking to lead healthier and more balanced lives. As individuals set new year resolutions and look to pamper themselves and loved ones, health and wellness products will be a lucrative choice.
Product Examples
Smart Fitness Tracker: These devices monitor steps, heart rate, sleep, and more. And the global wearable fitness technology market is predicted to reach $48.2 billion by 2026.
Aromatherapy Diffuser: A wellness trend, diffusers offer aromatherapy benefits. The global essential oils market is estimated to grow at a CAGR of 8.7% from 2021 to 2028.
Nutritional Supplements Subscription Box: Personalized supplements cater to unique health needs. The global dietary supplements market is expected to reach $230.73 billion by 2027.
Resistance Band Set: A versatile fitness tool for strength training at home. Online searches for "home workouts" have surged, indicating a demand for convenient exercise solutions.
Meditation Cushion and Guided Meditation Bundle: Meditation's popularity is rising, with 35.1 million monthly searches for meditation-related terms in the U.S.
Cold Press Juicer for Nutrient-Rich Juices: Health-conscious consumers value nutrient-rich juices. The global cold-pressed juices market is projected to grow at a CAGR of 9.8% from 2021 to 2028.
3. Baby Care
Caring for little ones is a year-round commitment, but during the holiday season, the focus on baby care products intensifies. Baby monitors, organic clothing sets, ergonomic carriers, and interactive toys are just a few items that parents and gift-givers will be seeking. Be a part of this heartwarming journey by offering high-quality, innovative, and safe baby care products.
Product Examples
Organic Baby Clothing Set: Parents prioritize organic and chemical-free options. The global organic baby clothing market may grow at a CAGR of 10.6% from 2021 to 2028.
Baby Monitor with Video and Audio: Modern parents seek smart monitoring solutions for their infants. The global baby monitors market is projected to reach $2.57 billion by 2025.
Convertible High Chair and Play Table: Versatility in baby products is appealing. The global baby high chair market is anticipated to expand at a CAGR of 6.1% from 2021 to 2028.
Diaper Bag Backpack with Changing Mat: Convenience and functionality drive diaper bag choices. Online searches for "best diaper bags" have increased over time.
Baby Carrier with Ergonomic Design: Ergonomics and comfort are key features for modern baby carriers. The baby carrier market may grow at a CAGR of 5.8% from 2021 to 2028.
Interactive and Educational Baby Toys: Parents prioritize toys that aid in development. The global educational baby toys market is going to reach $5.07 billion by 2027.
4. Jewelry
Jewelry has timeless appeal, what's more, Q4 is the ideal time to tap into the desire for personal adornment and meaningful gifts. From birthstone necklaces to customizable initial bracelets, jewelry allows individuals to express their identity and sentimentality. Craft elegant pieces that resonate with emotions and offer unique designs to capture the attention of your audience.
Product Examples
Birthstone Necklace with Custom Engraving: Personalization and sentimentality make this a cherished gift. The personalized jewelry market is expanding, with a projected CAGR of 12.2% from 2021 to 2028.
Minimalist Stackable Rings Set: Minimalism is a prevailing jewelry trend. Online searches for "minimalist jewelry" have seen consistent growth.
Statement Geometric Earrings: Bold and unique jewelry pieces are sought after. Global sales of fashion jewelry might grow at a CAGR of 7.6% from 2021 to 2028.
Personalized Initial Bracelet: Initial jewelry allows individuals to showcase their identity. The personalized jewelry market is driven by strong demand for unique pieces.
Vintage-Inspired Locket Necklace: Nostalgia and vintage styles remain popular. Vintage-inspired jewelry taps into the desire for timeless elegance.
Handcrafted Artisan Gemstone Pendant: Handmade and artisanal pieces appeal to those seeking one-of-a-kind jewelry. The handmade jewelry market might reach $41.4 billion by 2028.
5. Home Decor
As homes transform into cozy retreats during the holiday season, the demand for captivating home decor skyrockets. Capture this opportunity by offering trendy items like macramé wall hangings, Scandinavian-inspired throw pillows, and modern geometric planters. Homeowners and interior enthusiasts will be seeking fresh additions to their spaces, making this niche a decorator's dream.
Product Examples
Bohemian Macramé Wall Hanging: Boho-chic home decor is on the rise. Online searches for "macramé wall art" have shown consistent interest.
Scandinavian-Inspired Throw Pillow Covers: Minimalist and cozy decor is sought after. The global home decor market is expected to grow at a CAGR of 3.9% from 2021 to 2028.
Rustic Wooden Wall Shelf with Hooks: Rustic and functional elements are popular in home decor. The rustic home decor market is driven by the desire for a cozy and inviting ambiance.
Modern Geometric Ceramic Planters: Houseplant popularity is driving demand for unique planters. The global indoor plant market might grow at a CAGR of 6.4% from 2021 to 2028.
Abstract Canvas Artwork Set: Abstract art offers versatile options for decorating spaces. Online searches for "abstract wall art" have been consistently high.
LED Himalayan Salt Lamp with Dimmer: Wellness-inspired decor items, like salt lamps, continue to captivate consumers. The global wellness real estate market is going to reach $197.8 billion by 2028.
6. Personalized and Customizable Gifts
Nothing conveys thoughtfulness quite like personalized gifts. In a world where individuality is celebrated, cater to this sentiment by offering customizable items such as engraved name necklaces, monogrammed accessories, and hand-painted portraits. These gifts go beyond material value, creating cherished memories that last a lifetime.
Product Examples
Engraved Name Necklace: Personalized jewelry allows individuals to wear their names or the names of loved ones. The personalized gift market is predicted to grow at a CAGR of 9.4% from 2021 to 2028.
Custom Family Portrait Illustration: Custom art captures cherished family memories. The market for personalized gifts, including custom art, continues to expand.
Personalized Leather Journal: Customizable journals make for thoughtful and unique gifts. The global leather goods market is expected to grow at a CAGR of 5.5% from 2021 to 2028.
Monogrammed Throw Pillow Covers: Monogramming adds a personal touch to home decor. The demand for personalized home decor is driven by the desire for unique living spaces.
Customized Wooden Cutting Board: Custom kitchenware resonates with those who appreciate unique items. The global wooden cutting board market might expand at a CAGR of 5.0% from 2021 to 2028.
Hand-Painted Portrait from Photo: Hand-painted portraits provide a timeless and artistic gift option. The personalized art market is growing due to increased interest in unique and sentimental gifts.
7. Tech Gadgets and Accessories
The tech-savvy demographic is always on the lookout for the latest innovations. From smart home hubs to wireless earbuds, this niche offers a plethora of options to enhance convenience and entertainment. So keep up with technological advancements and provide customers with gadgets that elevate their digital experiences.
Product Examples
Smart Home Hub and Voice Assistant: Convenience and home automation are driving smart home adoption. The global smart home market is projected to reach $207.57 billion by 2028.
Wireless Earbuds with Active Noise Cancellation: Wireless audio accessories are increasingly popular. The global wireless earbuds market is forecasted to grow at a CAGR of 20.5% from 2020 to 2027.
Smartphone Camera Lens Attachments: Enhance mobile photography capabilities with attachable lenses. The smartphone accessories market is expected to grow at a CAGR of 11.2% from 2021 to 2028.
Portable Bluetooth Speaker with LED Lights: Tech gadgets that enhance entertainment experiences are sought after. The portable Bluetooth speaker market is anticipated to expand at a CAGR of 11.6% from 2021 to 2028.
Phone and Tablet Stand with Adjustable Angles: With the rise of remote work and online content consumption, ergonomic accessories are in demand. The global ergonomic accessories market is projected to reach $11.2 billion by 2026.
Wireless Charging Pad with Multiple Device Support: The convenience of wireless charging appeals to tech-savvy consumers. The wireless charging market is going to grow at a CAGR of 15.0% from 2021 to 2028.
8. Luxury and Indulgence
The holiday season is synonymous with luxury and indulgence. Treat your audience to premium experiences with offerings like leather travel bags, designer scarves, gourmet chocolates, and exclusive spa day packages. Moreover, create an aura of opulence that resonates with those seeking to celebrate and pamper themselves or their loved ones.
Product Examples
Premium Leather Travel Bag: High-quality travel accessories cater to luxury travelers. The luxury travel goods market is projected to grow at a CAGR of 8.5% from 2021 to 2028.
Designer Silk Scarf: Designer accessories offer a touch of elegance and prestige. The luxury fashion market is expected to reach $180.4 billion by 2025.
Artisanal Handmade Chocolate Truffles: Handcrafted indulgences highlight unique flavors and craftsmanship. The global artisanal chocolate market is anticipated to expand at a CAGR of 5.3% from 2021 to 2028.
VIP Spa Day Package: Pampering experiences are a hallmark of luxury and indulgence. The luxury spa market is driven by consumers seeking relaxation and self-care.
Wine Tasting Tour Experience: Experiential luxury is gaining traction. The global wine tourism market is expected to reach $41.4 billion by 2027, reflecting the interest in unique travel experiences.
Private Chef Dinner Experience at Home: Personalized dining experiences offer exclusivity and culinary delights. The trend of private chef services is on the rise as individuals seek unique dining occasions.
Navigating the Path to Q4 Success
In the dynamic world of e-commerce, staying ahead of the curve is essential for business success, and the fourth quarter of 2023 presents a remarkable array of opportunities. The niches we've explored—ranging from sustainable products and wellness essentials to personalized gifts and luxurious indulgences—highlight the diverse tastes and needs of today's consumers. As you gear up for this exciting season, keep these key takeaways in mind: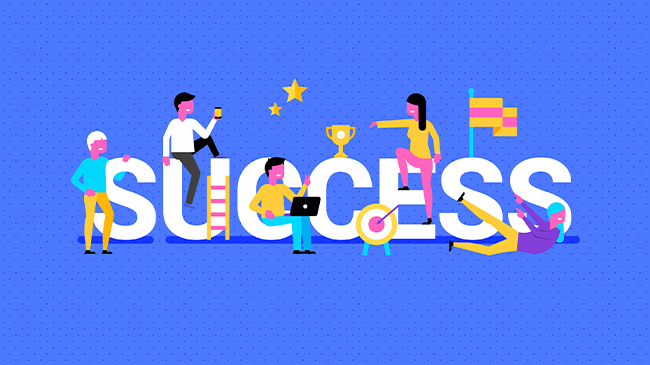 Diversity Drives Profitability: The diversity of the niches we've explored demonstrates the expansive range of customer interests. Diversifying your product offerings can lead to a broader customer base and increased sales potential.
Data-Driven Decisions: Leverage market insights and data to guide your choices. Trends like the rising demand for sustainable products, wellness solutions, and personalized experiences are backed by concrete numbers that showcase the evolving landscape of consumer preferences.
Quality and Innovation Matter: Consumers are increasingly drawn to products that offer quality, innovation, and uniqueness. From cutting-edge tech gadgets to handcrafted artisanal items, the pursuit of excellence resonates with a discerning audience.
Personalization is Key: The appeal of personalization cannot be overstated. Customizable gifts, name jewelry, and tailored experiences tap into the human desire for connection and individuality, creating lasting memories for your customers.
Read more
Plan Ahead: The Q4 rush requires careful planning. Ensure your inventory is stocked, your website is optimized for a seamless shopping experience, and your marketing strategies are tailored to each niche's unique attributes.
Sustainability is a Megatrend: Sustainable and eco-friendly products continue to surge in popularity. Consumers seek brands that align with their values, offering a chance for your business to make a positive impact.
Adapt and Innovate: E-commerce is constantly evolving, and your ability to adapt and innovate will define your success. Stay attuned to emerging technologies, consumer behaviors, and market shifts.
Engage with Your Audience: Authentic engagement fosters customer loyalty. Use social media, blogs, and interactive content to connect with your audience, sharing insights into your products and the stories behind them.
In conclusion, the Q4 of 2023 presents an incredible opportunity for businesses to thrive in these diverse and exciting niches. Tailor your offerings to meet the desires and aspirations of your target audience, and ensure that your marketing strategies align with the unique qualities of each niche. By doing so, you'll be well on your way to a successful and fulfilling holiday season of e-commerce excellence.
If you wanna learn more information about winning products in 2023, you can join our Dropshipping Group on Facebook, we'll update the product details in the group every day.
And we have another blog to introduce What are the Best and Worst Products for Dropshipping, click to read more…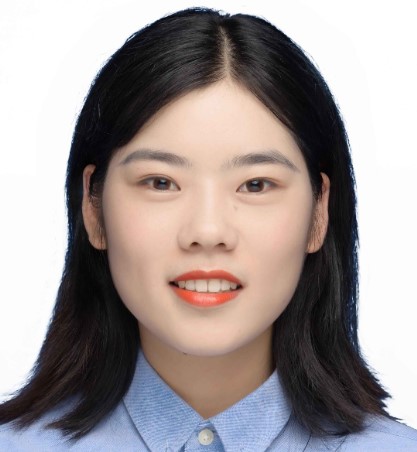 I am Komo, a marketing specialist with a strong focus on dropshipping. Over the past two years, I have gained valuable experience and expertise in the dropshipping industry. I have successfully implemented various marketing strategies to drive traffic and optimize conversions for dropshipping businesses. My passion for the industry has allowed me to stay updated with the latest trends and best practices, ensuring effective results for the companies I work with.