Bookkeeping is a very important part of running your dropshipping business, however, this can be tedious for any ecommerce entrepreneur especially entry level entrepreneurs. It is not fun and nobody really enjoys doing bookkeeping but it's a must if you want to keep things around your accounting organized and run your business efficiently. The purpose of setting up your dropshipping business is to make money and bookkeeping helps you to keep track of every financial transaction happening in your business. In this article, we provide you with a simple guide to doing your dropshipping business bookkeeping right.
A lot of times when new entrepreneurs make plans to start an ecommerce business using the dropshipping model, they often make the common mistake of not setting up bookkeeping or planning toward managing records for all financial transactions that relate to their dropshipping business. Most entrepreneurs often so focus on making sales and growing their business which is all a good thing, however not having proper accounting can ruin things for a dropshipping business even if the sales are actually coming as the dropshipping store desires. To put it in a simple manner for clarity on why bookkeeping is important and should be done before you launch your dropshipping store, you will want to ask yourself; how can I tell if I am making profits with my dropshipping business? The answer to this question is through bookkeeping.
Some dropshippers launch their business without setting up their bookkeeping and after a month or two of making good sales only then realize that they are losing money running their store at a deficit. Now that's disastrous and scarier than the tedious task of bookkeeping. Not keeping track of your money is almost a sure way for ruining a dropshipping business or any retail business at all.
To understand everything there is to bookkeeping for your dropshipping business so you can become more profitable in your business, we start by explaining the basic concept and then go into details on actual steps to take to get this part of your business together.
What is bookkeeping
Bookkeeping is a method for documenting financial transactions in a business's accounting records.
Individuals, businesses, and other types of organizations can all adopt bookkeeping to help understand their finances better. It can be used towards ensuring that a business's financial records are complete, up to date, and easily available when needed.
Bookkeeping is a critical component of the financial accounting process. It entails the creation of documentation for all financial transactions, operational activities, and other events that occur within a business. Purchases, sales, receipts, and payments made while operating your dropshipping business are all considered transactions that must be recorded in this accounting system.
How to keep your books right when dropshipping
When doing bookkeeping you will be dealing with numbers all the time. These will be simple mathematical calculations that won't require you to go take a math class. They are however important to get this right as a mistake at one point could leave you with days of work trying to sort a record out especially if you are already having some traffic with your sales. The key thing in bookkeeping is having a knack for keeping things organized for a long period of time. If you embody this skill already then you are guaranteed to keep your finances organized as you run your dropshipping business. However, if you feel you are not a natural with this, it can easily be learned, actually, it takes just discipline for a period of time and you would have sharpened your IQ for keeping things organized in your entire business operations.
Bookkeeping entails tasks such as keeping track of daily sales and bill payments you made towards your business, keeping track of monies that are supposed to come to your business, or monies that are owed your business, billing and recording customers for products supplied or services rendered to them, confirming and documenting all supplier invoices, acquiring governmental licenses where needed and recording their dates to keep track of their validity, reporting financial records and taxes where applicable, preparing and recording employee payroll if you already have a staff, and creating quarterly and annual financial reports at the end of the year.
Now this might seem like a lot to do for any small business, but it is quite simpler than it appears. Because you don't need to do all of these activities every day, the daily tasks for bookkeeping are actually minimal and can be easily managed. For most dropshipping businesses, most of the listed tasks may not be necessary and this article will detail the simple steps and things you need to do towards your bookkeeping for your dropshipping business.
Step 1: Setup all basic accounts for record-keeping
All business bookkeeping is done by accounts, which is basically a name for the record pertaining to debit and credit entries of a specific category, such as accounts sales or expenses. For other types of businesses, it can be payroll or account receivable.
As a dropshipping business, there are five different sorts of accounts that you will most likely be dealing with:
Asset account. These are all the resources of value that you have acquired as a result of your business dealings they include your current inventories for products you have sourced, your market research results data that you can draw on to strategies for your sales, your winning product, your customers' data, you performing dropshipping supplier, your brand advantage, and basically anything of value to your business that can be directly or indirectly quantified all make up for your assets.
Liabilities account. Refers to all your commitments and debts to suppliers, bank or payment gateway providers, all your subscriptions relating to your store including payment subscriptions to your ecommerce plat for the host, and any other service provider that you need as part of your store operation to get your business going. These can also be loans taken to start-up or scale your operations.
Revenue account. This is all the monies you earned from your sales activities. The revenue account is used to record all the money that comes to your dropshipping store as a result of the sales you make. So, whenever a customer pays money for a product in your store it goes to your revenue account.
Expenses Account. All monies that leave your dropshipping business are accounted for expenses. This includes the cost of your market research in the event this was paid for, the cost of sourcing your product and the cost of the products themselves, and also the cost of storing your inventory added to the cost of fulfilling your orders. All costs associated with subscription services needed to operate your business all fall under the expense account. In the case where you hire staff or operate from a facility, you will need to account for utility bills and salaries as expenses made towards your dropshipping business.
Profit account. After all, obligations have been accounted for and the deductions made from the revenue, the remaining amount is recorded as profit for your dropshipping business. this record is what tells you if you are operating a profitable business or running your business at a loss.
Establishing each account so that transactions may be recorded in the appropriate category is the first stage in small business accounting. This is the general ledger for your business. When you set up a new store it is unlikely that the same bookkeeping process as the one from your older stores but the idea remains the same whether you run one store a year or you run 10 stores. The few adjustments will only come as you find the need for or when certain parts of your strategy change.
Step 2: Keep track of everything in a timely manner
A good number of dropshipping entrepreneurs set up their bookkeeping accounts with simple free software tools like excel sheets available either on a local computer or available online for a small fee so they can record their transactions from any location or so they don't lose trac of things, this is a good practice. It is one thing to set up all the accounts for recording your business transactions but it is yet another thing to ensure that those records are entered rightly and in a timely manner.
This is a critical part of managing your books for your business and it can get very funny or even annoying when you have to enter certain records over and over again as you receive orders on your dropshipping store, but this is necessary if you want to keep things on track and organized.
When you make or set up your books, you do so bearing in mind everything you want to keep track of. Use a template if you are not sure what to track in your books, you will find free templates on the internet. If you are just starting with your dropshipping business however you can choose to ignore some of the records from whatever template you use. I recommend including three elements in your bookkeeping tracking spreadsheet.
1. A spreadsheet for profit tracking. When you identify a product that you wish to sell on your dropshipping store, you'll use this to record the product, price, and cost of having it shipped to a buyer. Then, on the other side, put a supplier's price and calculate the difference to discover how much profit you may make if you decide to offer this product. Of course, you don't want to list things if you're going to lose money on them.
2. A product list spreadsheet. When you've decided on a product to list, make a note of it on this spreadsheet. Allow it to include the product image, description, and the URL or contact information of our supplier, as well as the URL of similar listings on your competitors' sites or marketplaces, and don't forget the SKU. This way, when it comes time to fulfil an order, you can easily turn to the spreadsheet to locate the information you need.
3. Spreadsheet with order. This spreadsheet is where you will keep track of any orders you have to fulfill. You should record the customer's information for future reference, as well as the order tracking number, and you should also record the various stages of fulfillment so that you can mark them as completed after you receive alerts for that stage. If you work with a professional dropshipping supplier, they should be able to capture a good part of this data through their integration software and make it available to your store. However, it is still important to update your books with these records at least once a day.
Step 3: Separate business money and personal money
This should not even be happening; it is a basic business rule but I am just going to point out how you should manage this.
Firstly, you should keep all cash flow through a business account no matter how small you think your dropshipping business operation is. If you don't do this, or have personal finances in the same account as your dropshipping business money, things can quickly become problematic. You can forget to keep track of how much money you have received or what money spent from the account was meant for.
It is true that you are engaged in dropshipping business to build wealth and live a good life and for that reason, you will need probably to cater to some personal needs from time to time as a way of paying yourself for the hard work you do. The best way to do this against having the same account for personal money and business money is to have a wages payment setup on your dropshipping business account that allows you to pay wages to yourself and any other staff that you may have now or in the future. That way your money transactions connected to your business stays clean and organized so you can easily know where money was spent and for what purpose.
Tips: There are a number of accounting services that you can subscribe to for monthly fees if you want to solely focus on your business growth and executing your strategy without having to deal with bookkeeping. This can save you a lot of time however you will be adding to a list of subscription services that you are already having on your cheque.
Final words
The importance of bookkeeping for your dropshipping business can not be over-emphasized. This how-to guide can help you do a decent job in your dropshipping business bookkeeping. As much as possible try to keep things simple and then you can build on it as your business activities increase.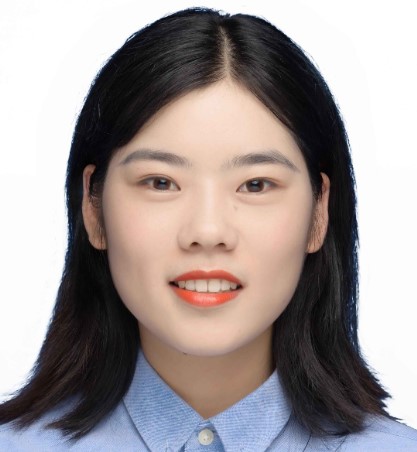 I am Komo, a marketing specialist with a strong focus on dropshipping. Over the past two years, I have gained valuable experience and expertise in the dropshipping industry. I have successfully implemented various marketing strategies to drive traffic and optimize conversions for dropshipping businesses. My passion for the industry has allowed me to stay updated with the latest trends and best practices, ensuring effective results for the companies I work with.