Dropshipping suppliers and agents are becoming more popular nowadays, especially for drop shipping retail businesses. There have been several stories of successes and failures that have circulated in the industry. And in you still don't know, these dropshipping retail stores have been fueled by companies that enabled them to prosper. This is why learning about dropshipping suppliers, their background, and their services would help decide who to partner with and who to disregard. In this write-up, we will tackle a promising dropshipping supplier named Dropship China Pro. It is a China-based dropshipping agent company and supplier that has multiple warehouses spread all over the globe. Here are the services they offer: delivery, product sourcing, branding & customization, quality control, automatic order fulfillment, worldwide fulfillment, blind dropshipping, and after-sales services.
Basically, Dropship China Pro is a one-stop dropshipping service company where you can outsource your products and get dropshipping solutions for your short-term and long-term dropshipping problems. They will serve as your fulfillment company responsible for outsourcing products, handling your inventories, processing them until they are shipped to your buyers. Over the years, Dropship China Pro has been one of the most promising companies to ever sprout in the industry. It has already built its name as a reliable e-commerce partner and is now still prospering with the missions and visions it opted to pursue.
What Keeps Dropship China Pro Ahead of Their Competitors?
No upfront fees, monthly fees, sign-up fees: Dropshipping should not be a hassle and stressful. This business model became famous since establishing this model does not require a huge sum of money. However, some dropshipping companies and suppliers neglect this general assumption and still require their clients to pay fees before even partnering with them. This is where Dropship China Pro visibly takes over its competitors. The company does not require upfront, monthly, and any sign-up or registration fees. One of the most encouraging reasons why Dropship China Pro excels in its services is they are clear with the prices from the get-go. We cannot deny that in partnering with companies, we always want to ensure our safety. We will trust them for years of partnership, and we should always base this trust on observable facts about the dropshipping supplier.
Great Communication Services: Also, another thing that makes Dropship China Pro stand out is great communication. The common misconception about dropshipping suppliers is their stubborn, hard to deal with, do not understand other languages, and are all about your money. Dropship China Pro reminded me that this is not always the case. They've succeeded in implementing an adaptable system worldwide where their personnel is knowledgeable about different languages, allowing them to speak to as many customers as possible. They are an international team with experts from Belgium, China, Colombia, Congo, France, Mali, and the Philippines. All of their customer service staff and sales experts are fluent in English, plus the majority of them are native speakers of French, Dutch, German, Spanish, Arabic, and Mandarin Languages. It lets them understand e-commerce entrepreneurs' primary concerns when dropshipping from China. It is the key to working efficiently and effectively from the initial introduction meeting to months and even years of partnership.
Excellent Customer Service: Nothing's more precious than knowing that every business process your business employ, especially your customer service, is being done right by your dropshipping partner. Even with the utmost care in a retail store's operation, you will surely still encounter problems with customers unhappy or unsatisfied with your products and services. The best way to deal with it is to implement great customer service. This is where Dropship China excels the most. They offer a 1v1 customer service to deeply talk with certain customers who like to discuss and disclose specific issues they want to address or prevent in the future. In my experience, the customer service staff have been very polite, patient, and really helpful while speaking to me, and that's what I exactly look for in a dropshipping supplier. Within an hour, they can solve any shipping or product-related after-sales issue. The company is committed to replying to customer and client messages within 30 minutes.
Global Reach:
This dropshipping supplier and fulfillment company has 11 fulfillment centers in 9 different countries, including China. These fulfillment centers are logically located across China, the USA, UK, Europe, and Australia. If you are looking for a supplier to outsource your product to anywhere globally, this company is a great option!
Two significant benefits of having warehouses spread out are the minimization of delivery times and product availability. Since products will most likely be manufactured in China, you might think about how carriers can deliver them to your customer fast and smoothly. Dropship China Pro places your product in a warehouse near to your customers. For example, most of your clients are located in the UK. They will store your inventories in the fulfillment center in the UK to significantly cut the delivery time, which results in customer satisfaction.
On the other hand, product availability is also important since you can fully understand and predict your customers' demands. Since products are stored in excess for UK clients, once your demand fluctuated and went up, you do not have to worry since you will always have enough products ready to be delivered. Other notable practices that this company provides are customer-friendly refund policy, fulfillment options consultation, value-adding services like tracking, providing more than two different suppliers to have as a backup in case the first supplier can't supply the products on time due to production limit (making sure online store owners do not say not to a sale because the supplier doesn't have stock), and offering advice on how many products customers need to buy or store.
What do they do that is great?
Product:
They inspect every product when they enter (for storage) and exit (for fulfillment) their fulfillment centers. Since products serve as the mirror of your company, Dropship China Pro ensures that every product delivered to your customer has the highest quality possible. They are also packed securely to prevent damages along with the shipment. Many fulfillment centers are not transparent with their services. Still, this company is different since they show quality control by sending you reports through pictures, videos, and even a video call. In addition, they offer product and packaging customization at affordable prices. Retailing does not mean you cannot mass customize! All you have to do is send them a design so they can print and ship it to the fulfillment center to start the process of assembling your customized product packaging. You might negotiate with them to include stickers, cards, and other custom details. This makes your product professional, and your business has an established brand.
Shipping:
Dropship China Pro use big data analysis to select the most efficient (time-money) and reliable shipping option to deliver dropshipping products to your customers. They deliver products to your customers within two weeks when fulfilling orders from Chinese fulfillment centers or within four days when fulfilling orders from overseas fulfillment centers.
Automatic Order Fulfillment:
This dropshipping supplier lets you integrate your e-commerce store to their ERP system and fulfill your orders from our end. This also helps update tracking numbers for your customers who want to know the progress of the product shipment.
Professional Blind Dropshipping
No need to worry about people knowing that your products were made in China. They can remove product packaging and even the smallest details found in your products to make them look like they are produced in some other location. The company can indicate that the products you are selling are produced elsewhere or even produced, stored, and shipped by you!
What Are the Drawbacks of Hiring Dropship China Pro?
Fortunately for you and your customers, Dropship China Pro does everything excellently. However, since they are in the logistics industry, there are few delivery delays or lost parcel issues from time to time. But do not worry, their customer service team will be there to solve any problem within the hour at any hour, plus they offer a customer-friendly refund policy if they can't fix such issues.
Another thing that can be a barrier in partnering with Dropship China Pro is their Minimum Order Quantity of 30 orders per day. This may mean that your business needs to accumulate regular 30 orders per day so you can avail of their services. If you haven't reached this yet, accept this as a challenge to patiently manage your business to reach this level and to avail this reliable company's promising services eventually. The wait will certainly be worth it.
Who are the ideal businesses to hire Dropship China Pro's services?
As mentioned earlier, companies who want to partner with Dropship China Pro should at least have an order of 30 per day. This defines intermediate or advanced e-commerce entrepreneurs who understand the importance and benefits of having a dropshipping supplier who can handle their dropshipping business's operational side. These are online store owners have already tested their products and have a stable daily order quantity.
Where Can You Get Their Services?
We have a great reach online, and you will have several options on how to keep updated and partner with us. You can contact their experts on Alibaba, Facebook (web.facebook.com/dropshipchinapro), Instagram (www.instagram.com/dropshipchinapro/), LinkedIn (www.linkedin.com/company/drop-ship-china-pro), Upwork, our official website (https://dropshipchinapro.com/)We have a great reach online, and you will have several options on how to keep updated and partner with us. You can contact their experts on Alibaba, Facebook (web.facebook.com/dropshipchinapro), Instagram (www.instagram.com/dropshipchinapro/), LinkedIn (www.linkedin.com/company/drop-ship-china-pro), Upwork, our official website (https://dropshipchinapro.com/)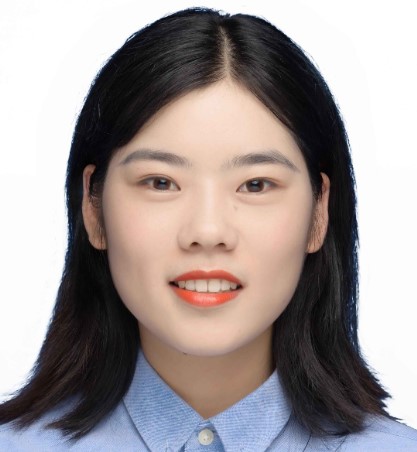 I am Komo, a marketing specialist with a strong focus on dropshipping. Over the past two years, I have gained valuable experience and expertise in the dropshipping industry. I have successfully implemented various marketing strategies to drive traffic and optimize conversions for dropshipping businesses. My passion for the industry has allowed me to stay updated with the latest trends and best practices, ensuring effective results for the companies I work with.