Since 2017 when dropshipping spiked in popularity, the pool of e-commerce entrepreneurs jumping in on the opportunity has not slowed with new entrepreneurs joining in on the opportunity every day. Having efficient processes throughout your customer order cycle is essential to the reputation of your online store. Sourcing for your products and having them delivered within an acceptable timeframe is a vital part of the dropshipping business model and a major pain point for a good number of store owners. In this article, we reveal dropshipping supplier trends for 2022. And we also show the best practices and tested-and-trusted ways of ensuring that the product sourcing and delivery part of your dropshipping business performs efficiently as it should.
If you are an experienced dropshipper, you might remember starting off by linking your store to products on AliExpress and similar marketplaces and how it sucks. First orders were delivered late, shipping options were getting expensive, not to mention the lack of communication from the product supplier on the platform leaving you as the store owner to deal with too many unhappy customers and negative reviews. As dropshipping became popular smart e-commerce entrepreneurs began to adopt more efficient ways to deal with these challenges. Dropshippers began to find out that the problem is rooted in how the supply chain is organized for most products coming from China, which is the biggest market for sourcing dropshipping products.
The Dropshipping Supplier Trends
The setup was bound to create bottlenecks in a number of places within the order cycle for online stores thereby ruining the efficiency of their operation. As this became a major pain point for store owners, smart and experienced international trade and logistics companies began to come up with ways to solve these problems, that was when dropshipping suppliers became popular with dropshippers and the go-to solution for dropshipping product sourcing and order fulfillment. Except you are new in the dropshipping business or have not done your business research well enough, you must have heard of the term "Dropshipping Supplier". Basically, dropshipping suppliers are businesses setup to help dropshippers manage key parts of their supply chain.
They are responsible for activities in the supply chain such as organizing the production of products, sourcing quality products, carrying out quality checks for products, storing products in different warehouses and shipping each product as and when customers make an order on your online store. They do this without having to interface with the online store's customers, that way things stay like they are all being operated from the customers business location.
Let's put this in a clearer perspective. First bring in the dropshipping business model; you want to sell products online to customers at different location in the world but don't want to deal with the logistical side of things and the whole messy supply chain tasks. You do your market research and figure out every task you will need to accomplish to get your operations running, you decide which markets you will be selling to and you setup your online store. (For a complete guide on how to setup your online store for dropshipping you can refer to the Shopify guide or our blogpost on this subject. So, this is how your operation will work when your store is all setup and you are ready to sell.
This is the dropshipping model as you know it, however this adds five more levels of efficiency and services to the mix (Product and packaging branding, Blind dropshipping/double blind dropshipping, fast delivery, faster returns, multilingual customer service). Successful dropshippers know that working with a professional dropshipping supplier is the way to go. And with more dropshipping suppliers coming into the business today, this is going to become a standard as against dropshipping from AliExpress pool of product suppliers.
That said, you however need to be working with a professional dropshipping supplier that is a best fit for your business, and one that scores high on key aspects of our recommendations. We will give a detailed breakdown on how to find the right dropshipping supplier for your dropshipping business and we'll rank them based on actual results from experience and observations in the last one year. This is a factual analysis of what is out there and we are confident that you can good success by drawing on these recommendations to make decisions for your business.
Finding Reliable Dropshipping Suppliers for Your Dropshipping Business
The following guide is going to save you tons of time in your bid to find reliable suppliers as it takes some time to find a good fit supplier for your dropshipping business. Most of the time dropshippers are looking for suppliers to provide them with some advantage in the form of best pricing for product and delivery, cost effective branding, faster shipping, multilingual and timely customer service. Now there are large wholesalers including AliExpress and SaleHoo, who can offer dropshippers a huge list of suppliers on their platforms, but these platforms can be used by just anyone and don't provide the advantage that you will get when you partner with a professional dropshipping company.
Purchasing on this platform does not entitle you to any special treatment or preferential pricing, something you can benefit from by working out a partnership with a professional dropshipping supplier. This is the way to go as your sales become bigger and your things begin to get really serious. Just how to go about this is what we will detail in this article. To make this guide encompassing we will first provide you with recommendations on what channel you should use depending on what level your dropshipping business is at the moment, this is to say selecting the channel you use for your dropshipping product supply will depending on how much orders you are currently processing daily.
Getting 0-14 orders a day
If this is where your online store's sale performance currently ranks, it might be too early to jump into partnering with a professional dropshipping supplier. For one they may not want to work with you as these Pro dropshipping suppliers invest a lot of resources into their logistics infrastructure and carryout extensive work to maintain their network of verified quality product manufacturers and factories. An early move to partner with these Pro dropshipping suppliers can even ruin future relationship and deny you an opportunity for a very profitable partnership in the future.
But how? you may ask; if for example you make a supplier believe you have a traffic that meets their requirements for a partnership and after putting together resources like a dedicated staff for your business, and negotiated cheaper prices for your product with a factory and it eventually turns out that you are not making those numbers in sale, they may not want to work with you another time when you actually have these sales and are in need of cheaper access to quality products, cheaper and faster shipping. Your option at this stage would be to use DSers App on AliExpress.
With DSers you will be able to easily find a wide selection of products and hopefully hit on a winning product for your store. You will also be able to easily integrate your store with DSers from which you can place orders faster as it allows for bulk order placement which is cheaper than ordering in smaller quantities or ordering one at a time. To learn more about using DSers for your dropshipping business, checkout our blogpost for a comprehensive guide on this.
The drawbacks to going with this method however is that it can be expensive as most suppliers on AliExpress are actually retailers who are able to get the products from a factory but they often need to markup the price to make profit. With this method you will also experience slower shipping of as much as 4 weeks to 2 months, some suppliers on AliExpress will still not ship your products after you must have made payments and the fraudulent ones can go as far as send ding fake tracking numbers. Though you can recover your money by lodging in a dispute through AliExpress, you may never be able to recover the customer it cost you and that is priceless.
Oberlo suppliers are another option you can use if you are at the stage where you get 0-19 a day on your store. This option offers just a little advantage over using AliExpress suppliers in the way of cost, reliable pool of suppliers and better shipping times (10 days – 3 weeks). Oberlo verifies all suppliers on their platform and this eliminates the case of scam suppliers. The drawback with Oberlo though is with the price, though it is a cheaper option compared to the earlier option with DSers, it still doesn't offer much in the way of cost advantage for dropshippers. Oberlo has fewer products in it's product pool and sometimes you just can't find your product in the list. This is something I believe they will get better with their product selection at in the near future. With Oberlo order processing is also easier
CJ Dropshipping is another good option to go with if your store currently does 0-19 orders a day. It offers same shipping times with Oberlo (10 days – 3 weeks) though there have been massive negative reviews regarding product quality and extended shipping times though they have improved their logistics now and hopefully will be doing same with their supplier pool to ensure the quality of products that customers receive. It does offer cost advantage for low volume ordering compared to the other options. Another thing is the user friendliness of their platform. The platform doesn't have the best dashboard out there so expect to struggle with finding your way around a bit the first time.
These options are not the best way to scale if you're at the stage of scaling your sales, however they are a good way to figure out a bestselling product before you invest more into your strategy and operations. Some of the options will perform really well for some products and perform horribly for another product. This is because their logistics for the product they perform well on is closer to the Chinese region where they operate out from or where their logistics service contractors operates out from.
Getting above 15 orders a day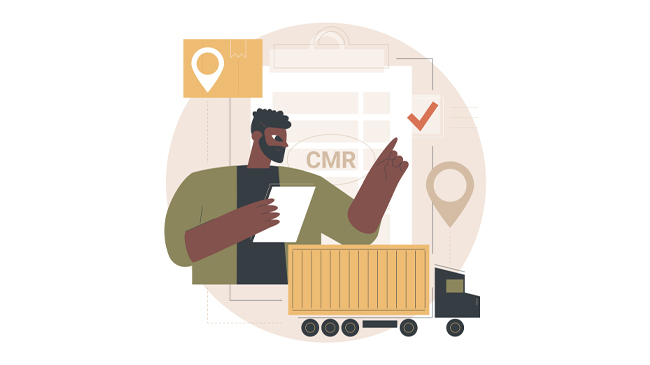 If you are getting above 20 orders a day especially if this is on one or two specific products, the best way by a mile is to go with a professional dropshipping supplier company sometimes referred to as dropshipping supplier agent. You do not want to be ordering one-by-one like with the options mentioned above as you are rather better of with a Pro dropshipping supplier.
Professional dropshipping supplier companies work with a list of factories manufacturing different kinds of products. The well-established ones can have a list of as much as 500 verified factories on their supply network. Once you have a winning product with good sales daily, you just need to connect with these companies or agent to broker a deal that will give you a better advantage with your dropshipping business.
Professional dropshipping suppliers are able to offer faster shipping (2 to 12 days) because of the way they are setup. Usually, you are required to buy a certain volume of stock and your stocks are moved to warehouses that are closest to the markets your sell in and from there your customers orders are fulfilled. This makes Pro dropshipping suppliers very efficient with in serving dropshippers. With Pro dropshippers you get the whole services involved in a product manufacturing cycle, including quality control from the factory side, product and packaging customizations, quality control from the warehouse side, branding services, faster return and replacement services and if there is an occasion for a refund it is often done within the same day over bank channels or PayPal.
How to find a Pro Dropshipping Supplier company
There are a number of ways that dropshippers looking to scale can find the right supplier for their dropshipping business. It is important to know exactly what you are looking for before you approach a Pro dropshipping supplier company or agent, by that I mean you have a working strategy for product and for scaling your business as this will help the Pro dropshipping supplier company or agent understand your needs in order to provide you with a solution that best fits your product and your business as a whole. To find Pro dropshipping supplier companies, this are a few ways to go about it:
Facebook groups. Within Facebook groups you can find some very good and trusted Pro dropshipping supplier agents with good visibility in the dropshipping space. A number of them have their sales and marketing staff engaging in Facebook groups and from this groups you can reach out to them to further discuss your project.
Tips: Facebook can be an unsafe place to find supplier agents as you can get scammed by someone posing to be an agent while they are not. So always ask to peak with a sales manager when you engage with any dropshipping supplier agent on Facebook. Also make sure they have good visibility, website, very active social media accounts and listed on as a business on any publicly available database.
Alibaba. This is another way to go as you can find a number of suppliers to work with from here. However, these agents are often not used to serving dropshippers and will often have very high MOQs in thousands and so on. It is also a bit time-consuming to find a supplier that you can actually lock down.
Fiverr. Another way to go to find a dropshipping supplier is to do a search on Fiverr. Recently a lot of Pro dropshipping supplier companies are pushing their marketing and sales staff to get on Fiverr to find clients, so a search for dropshipping suppliers on fiver will return a list of reliable suppliers you can work with. Always remember you need to know what you want per your business strategy and needs before you engage. For Fiver make sure to look at their rating for at least a 4.5 star.
Messaging an AliExpress supplier. This is a very good way to find a Pro dropshipping supplier for your dropshipping business. A good number of pro dropshipping supplier companies and agents actually list products on AliExpress. If you happen to find your winning product on AliExpress you might want to reach out to the seller for if they are a direct link factory supplier or if they are willing to connect you to one. Also, you can get on the seller's stores home page to see if they are a dropshipping supplier company or agent listing products as they advertise this on their store's homepage on AliExpress. If they are you can then message them to discuss your business and product.
I do hope this blog provides good advice and guide towards seeking a Pro dropshipping supplier company for your business. You can check our other blogs about ecommerce and dropshipping for more tips and news.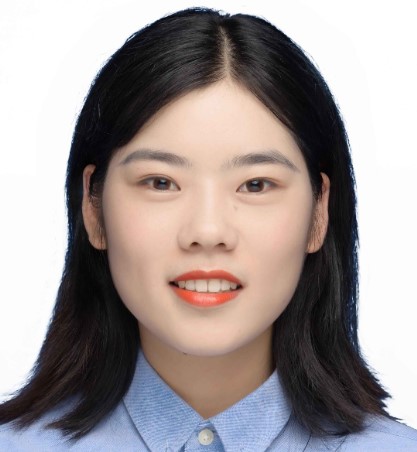 I am Komo, a marketing specialist with a strong focus on dropshipping. Over the past two years, I have gained valuable experience and expertise in the dropshipping industry. I have successfully implemented various marketing strategies to drive traffic and optimize conversions for dropshipping businesses. My passion for the industry has allowed me to stay updated with the latest trends and best practices, ensuring effective results for the companies I work with.