A trend, also called craze or fad, is a sudden change in idea, activity, philosophy, or behavior developed within a culture or system. It is driven by market participants' wants, needs, and tastes. Simply put, a trend is in or popular at a certain point in time, whether it is a product, service, or system. When owning a business, it is just right to deal with them and be comfortable working with them. It is an indicator of change, and the way business owners adapt to it says a lot about the flexibility and adaptability of the business.
You have to know that trends are not forever. They quickly change through time, and incorporating them into your business is a powerful way to attract customers. Careful examination of these trends and knowing which of them will benefit your business might be a tricky and lengthy task, but they will surely bring your business to different heights!
Ecommerce Trend Awareness
Being cautious about the current happenings in your market results in better scaling of the business. It also helps the company to stay relevant. Many institutions are trying so hard to create trends; however, not everyone can do it, and most likely, your only choice is to follow them.
Spotting trends and delivering them to your customer through your products and services is your ultimate goal here. Customers tend to always look for something new since it excites them. Fortunately, a dropshipping retail store is one of the best business models to work with when dealing with trends since it is easier for you to change your products. You'll have to search for a supplier that can manufacture it for you and offer you the least price. This means that the company will cost-effectively increase the business's workload without sacrificing other business functions.
When speaking about trends, time is always of the essence. This is precisely why vigilance is an important quality to have. It will enable you to determine trends quickly and maximize this knowledge and eventually gain profits through it. Here are some tips to know when identifying trends:
Building a network: Yes, connections are essential to any aspect of the business. It allows you to maneuver through the industry while running the company easily. It gives the business limitless access to information about any trend that just popped out of nowhere. There is an excellent chance that other people within your network may learn about a particular trend before you can. It is indeed vital to discover them in their initial stages so you can plan for and benefit from them as early as possible. This will prolong the time you can use this knowledge for the advantage of the business.
Study Other Businesses: Knowledge about other businesses can also be used when identifying trends. You do not have to necessarily check your competitors since trends are generally more applicable to every business. Browsing through their website, checking their social media posts, and studying their blogs are only a few ways to study other people's business activities. If a trend starts to grow, you can expect that only some of these businesses will have the initial knowledge about them. This is why you should constantly be aware of their activities.
Get a reliable reference by looking at industry leaders; they are the ones to follow. You may not be able to compete with the product they tend to sell; at least you'll get an idea of how they run the business. Please take a good look at these companies' newly-adopted practices, and these are the things that place them ahead of the game!
Constantly review your market: Customers comprise a considerable portion of the market, and you should soon communicate with them. If you what to know what's trending, why not go right straight to the source? This signifies that you should now conduct surveys, provide polls, and do other market research activities. Through these processes, you'll be able to obtain firsthand knowledge about how your niche market behaves or will be behaving and plan an action for it.
Importance of Following Trends for Your Business
Do you know that a business with a website is statistically growing faster than those who don't have a website? And can you imagine how long this trend has become a thing? It's been decades ago since it surfaces in the business world, and it is still one of the leading tools of any company to market its products and services. Knowing the trends and determining their present and future impacts on your business creates a huge advantage.
Many businesses are now technology-based, and it is simply inevitable. For more efficient, effective, and convenient service, technology seems to have the answer. For example, businesses are now using AR and VR when communicating with customers and their suppliers. Believe it or not, even the smallest company should integrate this kind of automation into their business to maximize customer satisfaction and product and service quality. Marketing campaigns are also now high-tech! These immersive ideas let businesses prosper despite known crises, specifically the pandemic. Although not every single trend you'll bump into is viable for the industry, you should still keep track of these trends, and you'll somehow find a possible direction for your space.
Enables Better Forecasting
Planning ahead of time is good, but planning ahead of time with practical insights about the future is a lot better. It will allow the business to produce more efficient and effective strategic decisions. This can serve as a pillar of every business decision you'll ever make in the entirety of the business' life cycle.
Knowing Your Customers Better
If you know what most of your customers love to do and discovered a way to incorporate their hobbies into your products and services, they will surely love it! Clients feel more connected to the company if your products are based on their preferences.
Developing Your Business' Adaptability to Changes
You do not have the sole grip on your business' direction. Trends will eventually take over and decide where your business should go. It gives you an idea of which products on your shelves should be maintained and which products no longer deserve their space there. There will come a time when you should continue a product line due to its low relevance, and this is a concrete indicator that you should start integrating trends into your business.
Not only because trends uphold change, but they also pave the way for better efficiency. Currently, there are many ways to store inventories with the help of high-technology inventory management tools.
List of E-commerce Trends That You Should Be Looking Forward to
The Era of Voice Search Will Rise
Currently, companies are trying to develop their voice search systems. According to Loop Ventures, over 75% of U.S. households will own a smart speaker by 2025, giving way to better utilization of voice search at home. The main benefit of voice searches has the ability to multi-task. You only have to speak, and companies will quickly list your orders. It is estimated that voice commerce sales will reach $40 billion by 2022. Have you heard of Apple's Siri and Google Assistant? If you haven't heard of them yet, these two are the most famous example of voice search bots.
Voice search's fast growth is no longer shocking since it has huge potential and benefits. You should start learning about this trend! Imagine one of your customer voice searched "Best pet toys", and it leads him to your blog about the best innovative pet toys in the market. There will be a great potential that he will find your online store and eventually buy from you. Please take note: it started with a simple voice search!

2.AI and Chatbots will Continue to Prosper
Artificial Intelligence will help online stores learn about buyers and will improve customer service. As time passes by, AI has constantly evolved and is now more able to gather information about buyers' behavior and buying patterns. This will translate to in-depth knowledge about customers and eventually lead to more personalized products, giving way to better customer satisfaction. It is estimated that by 2022, online businesses will spend $7.3 billion on AI development.

3.Augmented Reality will Enhances Quality of Online Shopping Experiences
This one is a game-changer, especially when it comes to the more luxurious products. This technology will let buyers truly see the products they plan to buy even before they are shipped. It will let them see how it will look if they will wear a certain product. It dramatically helps a customer decide whether what products to buy and what size will fit them well. This will enable a better shopping experience, especially for the clothing and home décor industry.
Augmented Reality will result in fewer product returns. One of the greatest headaches of a store owner is product return management. It is frustrating to see your inventories going back and forth from your customers simply because your products are a little bit big or small.

4.Better on-site personalization experiences
As time passes by, the importance of producing a more personalized service is becoming more relevant. Who wouldn't want to own something unique? Personalization delivers better customer satisfaction. Every buyer is now becoming more interested in personalized product recommendations. Many companies are currently developing their website to address this need adequately. You will now be finding websites that promote customization features that are easy-to-use and convenient for customers.

5.Video Marketing Will Take Over Social Media
Social media consumption will not stop anytime soon. A business will continue to use substantial social media platforms such as Facebook, Instagram, and TikTok to advertise their businesses. You may have already noticed that some of your favorite companies are now utilizing FB Messenger Stories and IG Stories for promotion. This is how they reach the lower-age group or the so-called Gen-Z. This might be the most straightforward trend on the list, and you surely have to use this! You can make unboxing videos, tutorials, or explainers about your products and services. Since videos are more convenient and entertaining than lengthy write-ups, this kind of medium will be more appealing to any customer.

6.Mobile Commerce Will Be More Dominating
Portability is the main reason why mobile phones are becoming more preferred compared to computers and laptops. It is estimated that 73% of total eCommerce sales will be comprised of mobile device users. If you're not looking deep into this point, you may ask how this trend will affect your business, which is a great question. Here are the common problems you have to deal with optimizing this trend:
Your website is not mobile-friendly: This may mean that your site should be developed so every time your customers switch from one device to another, they will have the same smooth experience. Some buttons on your website opened through a computer might not work well or be responsive when opened through a mobile phone. You should always try to solve this problem since it can result in customer loss. You can also use the Google Mobile-Friendly Test.
There is a rough checkout process when shoppers use smartphones: You should treat your website as your physical store and your buttons as shop assistants. If they are not working well enough, customers tend to be disappointed by your business.
You haven't created a progressive web app (PWA): PWA is known to be more convenient since it will enable your customers to go back to their previously browsed page of your website without the need for access to the internet. PWA also allows a faster page to reload speed.
Conclusion
When owning a dropshipping retail business, one should know that your business will constantly be subjected to change, whether in the form of a product or system. Learning about current trends will help you prepare ahead of time. These trends may not be applicable for your business today, but the time will come, and you'll undoubtedly need them if you want to upgrade your dropshipping business today; partner with us! Please visit our Facebook and Instagram pages for more exciting content!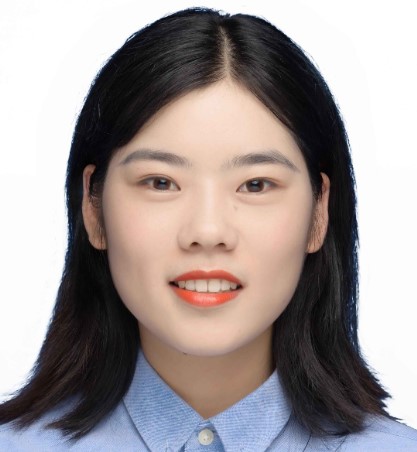 I am Komo, a marketing specialist with a strong focus on dropshipping. Over the past two years, I have gained valuable experience and expertise in the dropshipping industry. I have successfully implemented various marketing strategies to drive traffic and optimize conversions for dropshipping businesses. My passion for the industry has allowed me to stay updated with the latest trends and best practices, ensuring effective results for the companies I work with.