FBA is being used by more and more shop owners. The reasons are obvious: the platform gives instant access to many potential clients instantly and is very user-friendly, making it an obvious number one option. FBA is however not perfect. The main negative point according to many: It lacks a lot of flexibility, and is somehow incomplete.
But here's the good news – we can fill in the gaps left by FBA, and offer you services in addition to FBA, not instead of FBA. You can thus have a more complete solution while still enjoying Amazon's advantages!
What do we have that Amazon doesn't?
-> Sourcing & suppliers auditing
Many store owners do this themselves, some by paying factories a visit in China or only from a distance. It works, but is not risk-free. A visit is always needed:every factory in China can hire decent freelancers who will make a nice website, use proper English, photoshop big buildings to make the smallest workshop look like a professional factory. Truth is, a lot of products that can be found come from small, not serious companies who can vanish at any time. But even dealing with bigger players is not risk-free: you often need someone to speak to the factories in your name, to have a local presence, show them you exist and will be on their back any time (if?) something goes wrong. Based on your criteria, we will contact several serious players, audit them, and show you several items to chose of.
-> Packing, branding, …
Amazon cannot/doesn't want to do it. The factories tell you the same. What now? Business in China is mainly about relations. Our sourcing and purchasing teams have experience discussing these matters, and understand this business better than anyone. We can usually find other reliable factories that will accept to customize products with lower MOQs, and/or use competition to pressure factories to agree to our terms. This however does not always work, in which case there is still another option: We can order generic products and modify it with your own logo/ tag/ packaging we will have sourced separately! You will not be bound to the factories' strict MOQS, and your product will look exactly as if it left your own workshop.
-> Third party quality control
As said before, Chinese factories are good at disappearing. Even when they do not, and actually want to solve problems, it often costs a lot of time and energy to manage warranties/returns/replacements from China. Also, even when solved, a problem that occurred is still negative advertising for you. We therefore offer you to be your eyes in China and verify all products before they are being sent to the FBA warehouse of your choice. The services can range from a simple visual check and quantity verification to complete function tests. The quantity of products tested and any type of report you may want can also be adapted to your needs/wants.
-> Logistics
We can receive bulk orders and make the individual packing, as well as group sets of products you got from different suppliers. Even for simple shipping, giving the high volumes we deal with daily, we are very likely to be competitive. We can of course work with NFSKU labels and packing lists according to amazon standards. We will send your parcels to the amazon warehouses, ready for delivery!
Although all these services can be combined, you are not obliged to consider them as a whole and can just decide to work with us for the ones that interest you the most – Contact us to get the offer that suits you the best!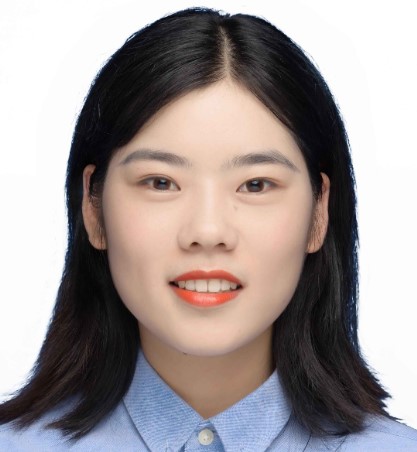 I am Komo, a marketing specialist with a strong focus on dropshipping. Over the past two years, I have gained valuable experience and expertise in the dropshipping industry. I have successfully implemented various marketing strategies to drive traffic and optimize conversions for dropshipping businesses. My passion for the industry has allowed me to stay updated with the latest trends and best practices, ensuring effective results for the companies I work with.