E-commerce platforms like Alibaba and Aliexpress present retailers—especially small-to-medium sized retailers—with a proposition that can be hard to refuse when sourcing from factories in China. The appeal behind the proposition isn't complicated; it all comes down to unit cost.
Business owners line up to take advantage of factory-direct pricing from China, and the competitive muscle of the country's manufacturing industry that can drive prices low enough to make their profit margins sing. And, buying in bulk or dropshipping from sellers or factories on Alibaba and Aliexpress is a great way to facilitate rapid business growth. But take the dangers of buying and dropshipping through Ecommerce platforms like Alibaba and Aliexpress lightly at your peril.
Because buying Chinese-manufactured goods through Ecommerce website platforms has its pitfalls. And the hazards of sourcing inventory through E-commerce suppliers are not inconsiderable. When it comes right down to it, if you're sourcing goods from a new seller in China, you are to some extent taking your chances.
We call this blind ordering. Many times, it turns out fine. But, if it doesn't, it can be a nightmare. It can set your sales momentum back months by damaging your trustworthiness with your clients and putting a significant amount of your business capital into question. And the odds for a disaster increase with each blind order.
You can do your best to determine the credibility of a new Alibaba or Aliexpress supplier by examining ratings, but rating systems are easily manipulated. You can order a sample, but a single unit is no guarantee of consistency of quality from unit to unit, or that a supplier isn't working a scam that delivers one unit on spec, but leaves you holding the bag after you pay for 10,000 more, or arrange for dropshipping of the same unit to several hundred buyers.
Buying blind when ordering or dropshipping bulk goods from China-based manufacturers through E-commerce platforms raises a host of specific concerns. These include:
Questionable provenance of goods. Is the quality-oriented factory you think you're ordering from the factory that will ultimately produce your units?
Post-order changes to shipping details. Did your supplier alter shipping to improve their payoff, selecting a slower method or cheaper, less reliable carrier?
Quality control. Is unit-to-unit quality consistent, or not?
Damage guarantee. Are your goods packed well, and are you protected if something should go wrong with your order in transit?
Brand guarantee. If you order a specific brand name your customers want, is that what you or your dropshipping customer will receive?
Bank transfer or other payment woes. Will your money be lost if the supplier is running a scam?
Fly-by-night suppliers. A disreputable supplier can simply send poor-quality, damaged, or misrepresented goods and disappear, only to appear again using a different factory, hub, or platform username.
There's also the chance that, even if you've had good luck with the first order or two, the next will arrive in a less than satisfactory manner. When you're dealing with dropshipping, the danger to business growth is even more acute when consistency is the issue; you won't hear about a problem until a customer has already been disappointed, and two good orders won't come close to making up for a disaster of a third. Your online credibility will suffer, and the inevitable result is that your business will, too.
Still, many retail business owners continue to buy blind, rolling the dice with each order placed. And they do so despite the fact that they have the option of ordering through a shipping and dropshipping expert and quality control consultancy partner in China, an option which removes these supply-chain concerns so familiar to retail business owners who regularly source through Ecommerce.
We suggest that you do your due diligence carefully. And don't be afraid to ask for advice or assistance from an expert like Dropship Pro China. Having an advocate on the ground in China gives you the eyes and ears you need on-site to make ordering in bulk from China—or running a dropshipping business—a stress-free process. And it typically adds only a negligible amount to your total operating cost.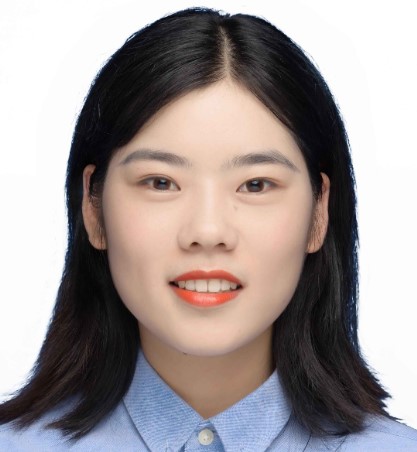 I am Komo, a marketing specialist with a strong focus on dropshipping. Over the past two years, I have gained valuable experience and expertise in the dropshipping industry. I have successfully implemented various marketing strategies to drive traffic and optimize conversions for dropshipping businesses. My passion for the industry has allowed me to stay updated with the latest trends and best practices, ensuring effective results for the companies I work with.