All stories shall have a start, so do ours. As for the stories, it's brief to tell them in a word. That is "opportunity".
Since the 21st century, the emerging economic activity of trading goods and services based on the Internet has rapidly spread worldwide. Ecommerce is intersected and bred by a new round of technological revolution and industrial change, which not only greatly improved the quality and efficiency of economic operation but also changed the way of human production and life.
We started out as an online store of baby care products on Aliexpress. At first, we used Aliexpress's own logistics service, which always had some problems with missing goods and lost goods. What's worse, the losses were self-financed. And the logistics charges were very expensive, so we looked for our own logistics cooperation. We also try to use the dropshipping platform at that time. After a period of time, we found that most dropship platforms were not perfect and the logistics had many problems. However, the logistics we cooperated with had been very stable and had higher customer satisfaction. Then we decided to found our own dropshipping platform. Because of our online store background, we can understand the needs and pain points of store owners, and we can provide a better one-stop service than other competitors. That is a great opportunity for us!
In 2015, we set up our dropship service platform and named it, Dropship China Pro.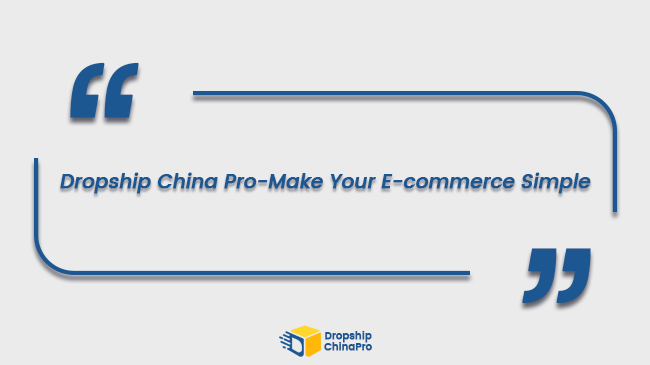 We have a store-owners community when we do our online store. We communicate with each other often, so there are many store owners who are willing to trust and support us when they know we are going to do dropship service. They chose our service, and that's how we received our first batch of customers. Many of them are still using our platform now, thanks to their support. With more and more orders in the back, our daily order volume reached 20,000 per day now, and we have established a comprehensive system to ensure the perfect fulfillment of each order.
If you're looking for a dropshipping company to help you, we are the best choice to be your e-commerce friend. Now let's go through the service we can provide to you together. It can be divided into 8 parts.
1. Product Sourcing
Product sourcing is the key to help you develop your business
Finding the most profitable dropshipping niches or the best dropshipping products for your online store is not enough for your online store's success.
In order to maximize the consumer potential of customers, of course, the more goods in the online store, the better. Therefore, one or two suppliers are certainly not enough to meet your demands. You also need a professional dropshipping platform to get high-quality dropshipping products and build a connection with more reliable suppliers at discounted prices.
We carry out strict factory audits, production capacity & lead time verification so we can offer you access to thousands of high-standard verified suppliers from different industries and millions of products at reasonable prices.
We have suppliers that we have been working with for 20 years, a complete supply chain and a large number of merchant resources, as well as favorable prices, which makes us more competitive than our peers.
Follow these steps to start:
Send us a picture of or a link to your dream product, your target markets, and your average daily sales volume.
We find the best product option according to your business needs.
We find the best shipping solution.
We send you a detailed quotation.
We start growing your business together.
2. Quality Control
Quality control is not an option, it is the first process; inspection only comes after.
Quality has always been a pain point for e-commerce store owners. Good quality will improve customer satisfaction and get good customer reviews. But quality control work is time-consuming and labor-intensive, so how to control the costs of quality control is also a problem. We can provide you with the best cost options while maintaining quality.
Here's how we ensure your customers get the best-in-quality products:
We identify factories with verified certification standards.
We confirm the efficiency and reliability of the factory's production.
We check if the product meets the client's requirements.
We inspect products and packaging on arrival at the warehouse.
We inspect products and packaging before they ship out.
3. Branding and Customization
Cost-effective product customization guaranteed to impress your customers
Nowadays, it is important to build your own brand in the e-commerce era. How to build your brand? First, you need to have your own logo and iconic elements, and then you need to make your customers repeatedly remember your brand elements. For example, print your logo on the outer packaging of your products, the outer packaging of the delivery boxes, etc.
No matter what size or shape your products take, we are more than capable of containing it with our array of custom packaging options that are impressive to woo your customers and affordable, so you don't feel a pinch to your finances. What you need to do is:
Send us the design in a PDF or other
We print your design and ship it to our fulfillment warehouse
We will assemble the custom packaging, put stickers on the products etc.
Ship the products to your customers
Your client receives branded products
4. Automatic Order Fulfillment
Seamless Synced Order Management
How do you transfer your store's sales orders to us to process them? Do you have to make an excel to update them at any time? No, our user-friendly dashboard can integrate with all major online ecommerce sales platforms. With a global fulfillment system that spans four continents, we process your orders speedily and seamlessly:
Read orders once generated in your store.
Fulfill orders and ship them out to your customers.
Mark orders as fulfilled in your e-commerce store.
Send emails with tracking numbers to your customers.
Send emails with shipment updates to your customers.
5. Worldwide Fulfillment
Global fulfillment centers
You may be concerned that because your customers are from all over the world, some services such as shipping may become difficult. Don't worry. Dropship China Pro global fulfillment centers enable us to deliver to your consumers quickly and affordably.
We provide complete coverage to North America, the United Kingdom, Europe, and Australia from our various strategic warehouse locations. Keep inventory close to your customers for faster delivery, easier management, and satisfied customers. Moreover, we also offer a thoughtful 100% free storage period for your goods. (90 d in Chinese warehouse and 60 d in the overseas warehouse.)
Besides that:
We keep track of your inventory levels and provide you with daily updates and inventory alerts, so you never run out of stock.
We give you consumption forecasts so you can have your products ready for your next ads campaign or special holidays
We handle product returns and resends with ease: all returned, sellable items will be repackaged and added to your active inventory
6. Delivery
Top Performing 3PL Partners to Guarantee You Win
Delivery is the most important part for the dropshipping company. Our premium delivery service offers affordable shipping options without extra fees while guaranteeing your products reach your customers' hands in perfect condition and within the promised delivery time.
Our international logistics team uses big data analysis to continuously compare millions of shipping rates and routes to provide you with the most effective (fast and affordable) shipping and fulfillment services for your business.
And the delivery time depends:
Once stored at Chinese fulfillment centers, we will deliver your products to customers located in the main markets (USA, Canada, UK, Europe, Australia, and New Zealand) 7 to 14 days after creating orders. Deliveries from China to remote locations and countries from Center and South America, Africa, and Asia typically take 15 to 25 days.
Once stored at overseas fulfillment centers, we will deliver products to your customers 2 to 4 days after creating orders. However, preparing and shipping your products from China to an overseas fulfillment center would take at least 15 business days, and times might vary depending on the overseas warehouse you want to store your products.
7. Blind Dropshipping
Localized Courier Tracking to Increase Customers' Trust
Do you often get complaints or product refunds and returns after your customers find out your products are made in China because the supplier left invoices with his information? Don't worry about that, we'll fix it perfectly. Because we come from a 23-year-old history of international trade and have always been ahead of the curve in adopting new ways for serving ecommerce businesses.
Here's how we can avoid this situation altogether:
Inspect every single product that enters and exits our warehouses.
Extract any packaging, invoice, or material containing Chinese characters
Print out standard invoices issues with your company name and insert them in the parcel upon request.
Add any extra packaging insert of your choices like Thank You cards or discount coupons.
Once the parcel is ready, we stick a local courier tracking stamp
Ship products to your customers.
Update orders' tracking numbers in your store using traceable tracking numbers from your customer's country or any country of your choice.
Your customer receives a parcel that looks handled by you and not a third-party supplier.
8. Aftersales Service
Reliable and cost-effective after-sales service
After-sales service is also a painful problem for e-commerce. Long deliveries, lost packages, and damaged products can happen no matter how hard we try to prevent them; most situations require reasonable, timely, and thorough support to be handled appropriately. We understand your struggle when dealing with damaged and lost parcels. That is why our customer-oriented return and refund policy provides you with reasonable in-time solutions for product quality and failed delivery issues.
Our Customer Support Stands Out For:
Prompt response 24/7
Easy communication in English, French, Dutch, German, Spanish, and Mandarin
Customer-friendly refund policy
Timely and reasonable solutions from experts who truly understand your needs.
What sets Dropship China Pro apart from our competitors:
Multilingual Salesmen from Various Countries
Personal One-to-one Account Manager
Price Transparency
Free Storage
Faster Delivery
AU/DE/FR/US/UK Warehouses
Quality Control
Discounted Shipping Cost
Global Fulfillment
Same-Day Order Fulfillment
Local Courier Tracking Number
Branding & Customization
Friendly Refund Policy
Promotion suggestions
Inventory Analysis
We aim to provide better service, higher quality, faster shipping, lower prices, and a transparent pricing system!
To be honest, we are now standing at the mouth of the e-commerce economy, our establishment comes from "opportunity", and your success also comes from an opportunity. If you are looking for a long-term dropshipping service provider for your store, and your store has a daily order volume of 10-15 orders, then Dropship China Pro is your best choice. Please contact us: info@dropshipchinapro.com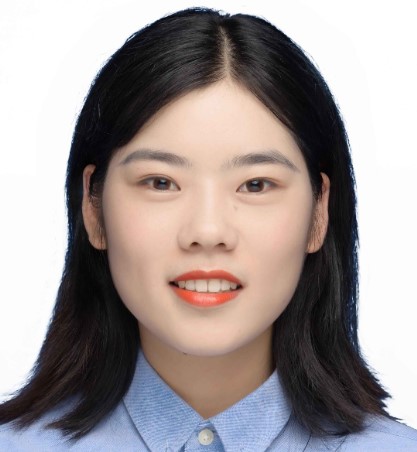 I am Komo, a marketing specialist with a strong focus on dropshipping. Over the past two years, I have gained valuable experience and expertise in the dropshipping industry. I have successfully implemented various marketing strategies to drive traffic and optimize conversions for dropshipping businesses. My passion for the industry has allowed me to stay updated with the latest trends and best practices, ensuring effective results for the companies I work with.