Russian-Ukrainian war is affecting the entire world and especially the logistics industry. Mutual sanctions between the West and Russia lead to air space closures and increases in oil price.
This will undoubtedly significantly impact the e-commerce industry, which relies on logistics facilities. If you are doing e-commerce business, this article will help you better understand the upcoming changes and make necessary adjustments to your selling strategies. This post will analyze the causes and effects of the changes in flight numbers from China to the rest of the world and the oil prices, such as the increasing freight costs and the extended delivery time. Then we'll give suggestions at the end of the article from the perspective of e-commerce order fulfillment, dropshipping, and the e-commerce logistics structure.
Triggering factors of higher oil price
Factor 1 # The restriction of air spaces and logistics lines reductions
After the Russian-Ukrainian war was officially underway, European countries opened economic sanctions against Russia, banning all Russian-owned-registered and -controlled aircraft from overflights of their territories.
Why do Russian and Ukrainian air spaces significantly impact global businesses?
With their high geographical latitude and area spanning Eurasia, Russia and Ukraine have the advantage of short flight distances and high economy for flights between Europe and Asia, making their airspace an important air corridor for flights to and from Eurasia. If most of the flights in Europe and Northeast Asia change their routes, the flight time and aviation fuel costs will increase for detour flights. These will ultimately impact the transportation time and cost of goods, and actually, many couriers have increased their shipping rates.
Factor 2 # Ban on import of Russian oil
Russia is by far the largest exporter of crude oil to the European Union, exporting about 7 million barrels of crude oil per day to the global market, which accounts for 27% of imports in 2019.
With world oil production now at 98.53 million barrels per day and crude oil extraction toned down by the epidemic, most of the international crude oil consumed now is pre-epidemic stocks. OPEC cannot control the events that led to the rise in global oil prices, and the key is that there is not enough global capacity to serve as a substitute for Russian supplies. So it is almost impossible for Europe to fill the gap from Russian crude, which leads to the already rising oil price affected by the epidemic continuing to increase wildly.
The effects on e-commerce because of the higher oil price
On March 8, FedEx has announced that it will increase peak surcharges for international packages and shipments starting this week due to global supply chain disruptions caused by the Russia-Ukraine conflict. It is understood that surcharges will increase by 20 to 30 cents per kilogram for most of the Asia Pacific region from soon and 11 cents per kilogram for international packages in Europe from March 21. In addition, surcharges for the Indian subcontinent, Africa and Latin America will also be increased based on local conditions, and the surcharge will also apply to FedEx's internal European network.
Moreover, higher transportation costs are likely to get passed along to consumers as it gets pricier to ship everything from manufacturing components to electronics products and accessories imported. Therefore, it is suspected that product prices will globally rise in the incoming days.
As we all know, logistics and transportation costs are closely related to oil prices and the flight's availability. The rocketing rise in oil prices has greatly increased e-commerce freight costs. Online shop owners who take charge of the shipping themselves have to deal with the increased costs. But here is the problem, it's tough for you to balance high profits with high customer loyalty. And this contradiction has intrigued many online shop owners.
What's more, with rising prices, inflation, and currency devaluation becoming the trend, e-commerce might face challenges. Solving the shipping problem has become a critical factor to stand out.
As an e-commerce store owner, what should I do?
First of all, don't panic; plan and adjust strategies. Remember that significant challenges also bring great opportunity.
Here are some recommendations we prepared for you to prepare for the possible changes.
1. Ask your supplier for an update on shipping prices timely
You undoubtedly understand how important it is to maintain timely communication with your suppliers. Because shipping costs often change, and sometimes suppliers ship too many goods and may forget to notify you of the changes, then the bill you receive may not be the same as expected. That's why it's essential to keep up with changes in shipping rates and other price factors to avoid this from happening. It is also convenient for you to calculate the profit margin in time to decide whether you need to continue to buy the goods or wait for the shipping cost to be reasonable before placing the orders.
2. Adjust your shipping policies, times, and prices on your store cart checkout timely
Based on the latest shipping quotes, you should adjust your policies by extending shipping times on your store and informing your customers of possible delays through emails and pop-out messages on your cart checkout page to avoid customer complaints and refunds.
3. Adjust your pricing strategy timely
Higher oil prices mean higher freight costs for you, so we recommend adjusting your pricing strategy in time so that your profits will not be affected too much. However, changes in pricing strategy require a lot of consideration and careful adjustment! Changes in pricing can influence every aspect of your business, and as aspects of your business change, so should your pricing. The takeaway is your prices matter. Creating a pricing strategy takes a lot of consideration, planning, and intuition as the business owner. Sympathizing with your customers and anticipating how they would react to your product pricing strategy is imperative in whether or not they'll think a price is reasonable or move on to the next. It's a troubleshooting game at first, but once you start getting a sense for what customers will accept and what they won't contribute to how the business will operate going forward.
4. Purchase and stock products at your supplier's warehouse
One way to keep shipping times fast is placing some stock at your supplier's warehouse. When you do this, you can benefit yourself from same-day order fulfillment. This means your order fulfillment supplier will pick, pack, and deliver your orders the same day your customer places them. We recommend analyzing and forecasting your sales to determine the exact amount of products you need to stock to keep your business running smoothly.
5. Use our Dropship China Pro overseas fulfillment centers
If you make more than 50 sales per day, we highly recommend you fulfill your orders through fulfillment centers in the countries you sell your products. Dropship China Pro has strategically located 11 fulfillment centers in 9 countries to deliver your products in 2-4 days. You can check our warehouse locations here, or ask us for a quotation!
Conclusion
With the epidemic before it and the war after it, e-commerce seems to have always been experiencing the turmoil, but as Nixon says, "let us suggest to the person in crisis that he cease concentrating so upon the dangers involved and the difficulties, and concentrate instead upon the opportunity—for there is always opportunity in crisis."
Here we are providing an opportunity for you now. Feel free to check our website and contact us to scale your business properly. We'll take charge of your risks and take your e-commerce to the next level!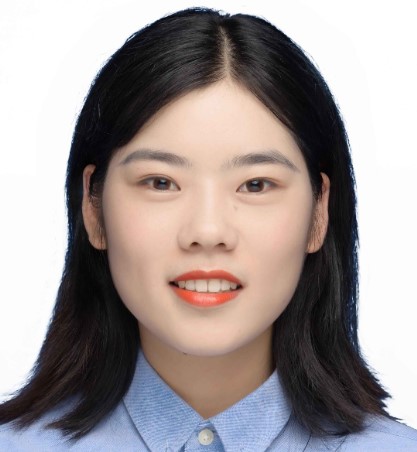 I am Komo, a marketing specialist with a strong focus on dropshipping. Over the past two years, I have gained valuable experience and expertise in the dropshipping industry. I have successfully implemented various marketing strategies to drive traffic and optimize conversions for dropshipping businesses. My passion for the industry has allowed me to stay updated with the latest trends and best practices, ensuring effective results for the companies I work with.