Now you have your dropshipping store set up just as perfectly as you wanted it, with the catchiest of design that is sure to appeal to customers when they land on your site. You've also got your dropshipping online store ready to perform with all the integration tools that will allow you to take orders and accept payments without a hitch. And finally, you have invested a lot of time, research, and money into finding a superb product for your target market and have worked out a partnership with a dropshipping supplier that will ensure orders on your store get to your customers in time and with the expected quality. The next obvious step will be to get people and especially your target audience, to see the amazing product you are offering in your dropshipping store, and what better way to do this than through Facebook Ads. This article will take you through just how to execute this essential part of your dropshipping business to guarantee that your dropshipping store gets the success that you so desire.
What do you need?
Your goal when setting up a dropshipping store was to make money selling unique items that solve a need and are wanted in the market. To do this however you will need to have an influx of visitors to your store which will create the opportunity for you to sell to someone or at the least get someone to know where to shop "XYZ" products when next they have demands for it. Here is where the world's biggest advertising platform becomes your biggest business partner, and when we say business partner it is because you need to treat it that way as it is very important to all the efforts that you have put into your dropshipping business to this point.
While there are other ways of getting people to find your business – other social media marketing strategies including inbound marketing on Facebook and other organic marketing on social media, Facebook paid ads to remain the ultimate way of getting your store and products in front of people you are looking to convert to paying customers and this is for a good reason as we will quickly point out next.
Why Facebook Ads for dropshipping business?
It is no news that a lot of dropshippers invest a lot of money into Facebook Ads. As a matter of fact, they even brag about their investment in Ads – only if it comes out successful though. You can see this within dropshipping groups on Facebook and other social platforms that Ads on Facebook are a hot topic. If you are asking the question why, or are wondering what's with all the fuzz with Facebook Ads, you are not alone in this, but once it gets clear to you, you probably will become an ambassador for paid ads like the many who are always about this subject. Here's the reason behind the bustle and some key stats to go with;
Facebook has 1.93 billion daily active users around the world, making it the most popular social media platform. Facebook has 24.5 percent of the world's population accessing it on a regular basis, which means a lot of potential customers. 71.3 percent of the population in North America and 62.4 percent in Europe are Facebook daily active users, the two markets with the highest purchasing power. As you can see from these numbers, Facebook can be used for a wide range of purposes, from raising sales for an e-commerce business to gaining recommendations for an offline business to improving customer interactions, to promoting the reputation of a business, and so much more.
For businesses, brands, and individuals, Facebook is the Mecca because of the sheer amount of people who log on every day. The average time spent on Facebook is the main key here. In 2020, Facebook users spend an average of 58 minutes on the site, although, in 2021, this figure has decreased to 33 minutes. If you know anything about advertising, you know that this is more time spent than on any other platform or in any other media.
Today, Facebook has managed to create something that keeps people engaged for an average of 33 minutes, and that's priceless in a world where getting a minute of people's attention can be so difficult. When it comes to Facebook advertising, dropshipping businesses are taking it very seriously because of the chance it avails them to get the attention of potential customers. This is the reason that you also need to engage in Facebook advertising. And yes, Facebook Ads work, and there are effective ways and simple steps to follow in order to achieve success with Facebook Ads for your dropshipping business. We recommend taking a month or two to gain some organic traffic before investing in paid ads with Facebook. And when you are all set, here's how you can go about executing your Facebook ads to win those customers you need to grow your dropshipping business.
Making Facebook Ads work for your dropshipping business
When it comes to having a successful execution of Facebook Ads for your dropshipping business, one can say it all boils down to nurturing customers with a Facebook Ads funnel. A Facebook Ads funnel marketing funnel basically helps you manage your customer's journey through Facebook to your store where you convert them to paying customers. This is a journey of different stages that will require you to take action toward converting audiences to paying customers in your dropshipping store.
When we talk about Facebook Ads funnel we directly reference the marketing funnel that considers six stages from when a customer becomes aware of a product, service or even a cause, to when they make the decision to pay for the product, subscribe to the service, or join the cause. With the top being awareness and the bottom or end of the customer's journey being purchase/retention, we simplify this into three stages of the funnel that you can work through to develop an Ads strategy that works for your store; the top funnel, the middle funnel, and the bottom funnel.
Each step of the funnel can work independently so you can decide where to put your efforts and how to deliver your strategy, it's more effective to have a cohesive strategy that allows you to target customers as they progress through the top to the bottom of your funnel. The best way to structure campaigns for your dropshipping store is by creating ad copy and curating your content based on the stages of your customer's journey.
Step 1# Advertising to the top of the funnel
The top of the funnel makes up the broadest and largest of your audiences, and in many cases, they haven't heard of your product or your dropshipping store before. Your goal here is to create awareness so that this set audience will know that there is a store that caters to a need that they have had an interest in or currently have an interest in or may have an interest in the near future. The key here is that people need to know that your dropshipping store exists and does offer value to them. There is no way that people will be able to spend money in your dropshipping store if they don't know it even exists in the first place.
As a recommendation, most Ad activities in this stage of the funnel will really produce the result if you had taken the time to engage in inbound marketing to drive organic traffic using Facebook and other social media platforms. This makes it easy for people to remember your store from an Ad seen on Facebook if they come across it on other social media platforms or when you promote activity from your dropshipping store's Facebook page. In summary, the objective in the stage create brand awareness, increase engagement with your audience and affect actions towards the second stage of the customers' journey through conversion campaigns.
For this stage your Facebook Ads will be designed and executed to target two kinds of audiences namely; Lookalike audience and interest-based audience.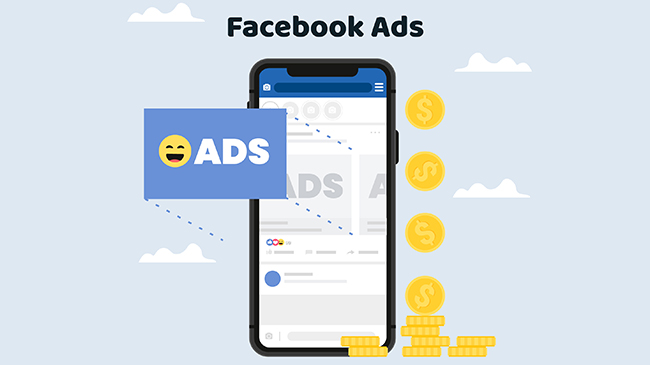 Step 2# Lookalike Audience targeting
A lookalike audience Ad uses an algorithm that targets a group of Facebook users who are determined by Facebook's Ad AI as sharing characteristics with a group of other users. The lookalike targeting algorithm helps to reach potential customers who are likely to share similar interests and behaviors with known audiences who already share the same interest that you must have generated in your buyer personas.
Lookalike audience targeting is best used when you are already generating some sales on your dropshipping store and have some activities there, the reason is that the more data you can draw to develop a buyer persona the more effective your Lookalike targeting results would be. Facebook recommends having a source audience of a minimum of 100 people from each country, but this can be 1000 to 1500 source audiences from your store and the location it serves. You will need to install Facebook pixel on your site to collect data that you will use for your lookalike targeting.
Step 3# Interest-based audience targeting
Interest-based targeting makes use of your target audience's likes and interests based on what they have included in their profiles. It also includes the pages people like and interact with, as well as the groups and other things they're connected to on Facebook. Aside from these alternatives, you may also be able to target depending on behaviors, such as 'Active Shoppers.
Because you can't start with lookalike audience targeting from the outset, interest-based advertisements are a good way to get started with Facebook Ads. Don't get too particular because Facebook prefers to like bigger audiences. It's advantageous, for example, to group audiences based on common interests. This enables you to identify the precise interest that is most successful for driving traffic to your store and converting audiences into paying customers.
Step 4# Advertising to the middle of the funnel
The audiences in this stage of your funnel have some curiosity regarding your store and product, they're aware of the existence of your store, and they've taken the time to visit your website or engage with your posts. for this audience, the ad copy you use will be completely different from that employed with the audience at the top of your funnel. You should design and execute your Ad to answer questions such as; what problems you are solving with your offering, what outcomes are your audience seeking, how different you are from existing options, what does your audience want from your product, and what are the benefits of your product and finally what guarantees you offer.
The question will be, how do you identify your middle-of-the-funnel audiences? This is done through retargeting, which is going after audiences that have interacted with your store, your business site, or the contents that you have posted on social media platforms. This information can be tracked by Facebook using the Pixel, which is just another reason why you will need this on your site to carry out your retargeting.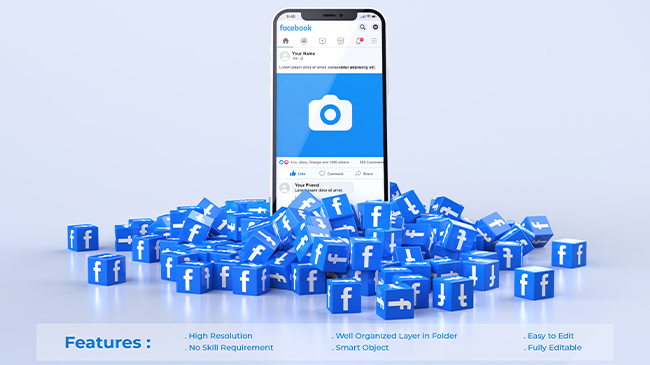 Step 5# Advertising to the bottom of the funnel audiences
The audience at this level of the funnel is nearing the end of their journey, and you must entice them to join you. They've either put a product in their cart or started the checkout process, demonstrating a high level of purchasing intent. This is the place to offer additional services. If you provide free shipping, an extended warranty, or free returns, now is a good time to highlight it. You may also offer sales that do not affect your margin as an incentive to entice customers to make the purchase.
Examine the Add to Cart, Checkout, and Payment Statistics. At this point, people have demonstrated a strong intention to make a purchase. Have a bottom-of-the-funnel Ad design to retarget customers who have added items to their shopping cart. If you have more than 1,000 website visits, you can consider segmenting that 1,000 by focusing on users who added items to their cart but did not complete the checkout process. You can also target those who started the checkout process but did not complete it.
Conclusion
It all comes down to how you manage your audience's journey from the moment they come in contact with your Facebook Ad through to the bottom of the funnel when they actually make a purchase on your store. There's a lot that Facebook advertising can bring to your dropshipping business, whether you are just starting off or you are in the process of scaling.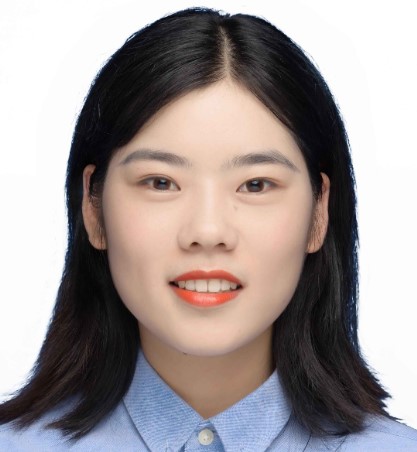 I am Komo, a marketing specialist with a strong focus on dropshipping. Over the past two years, I have gained valuable experience and expertise in the dropshipping industry. I have successfully implemented various marketing strategies to drive traffic and optimize conversions for dropshipping businesses. My passion for the industry has allowed me to stay updated with the latest trends and best practices, ensuring effective results for the companies I work with.