No business will like their Facebook page to get banned or blocked. It is never a desirable condition for any business, especially purely online stores that solely base their business engagement on the giant platform. A constantly moving business, specifically a retail dropshipping business, may be huge or small, will mainly promote its products through Facebook. It is not difficult to see why since posting on the platform requires no fee, and you can connect to thousands and even millions of prospects by only clicking on your mobile phone or computer. Can you imagine your favorite ice cream or clothing brand disappear on Facebook without any reason? Or after you woke up, you opened your laptop, and a notification popped out of nowhere that your Facebook page with thousands of likes has been taken down.
It is indeed frustrating for any business owner to bump into such a problem. It is even more alarming and discouraging at the same time if you didn't receive any notice before the takedown. It may seem unfair at first, but once you learned about the reason for the ban, you should make up your mind and be careful next time. A page ban can cost a company a significant portion of its online audience, and starting a new page will mean a high cost of money will need to be put into the marketing segment.
Reasons Why Your Page Might Get Banned
Although Facebook is a free-to-use social media application that does not require too much formality before giving you access to their vast platform, they still implement specific laws to control communities and individuals. A user should always be mindful of these restrictions and not violate any rules to use the application smoothly. Here are the reasons:
Enclosed within the Terms of Service and Community Standards of Facebook is a rule that upholds the originality and integrity of users' contents by valuing the intellectual property rights of legal owners. For example, music, as one of the most controversial topics in this category. One cannot use it for his gain without proper negotiations with the rightful owner. Although more likely, a particular post, such as a video, will only be taken down by Facebook. But if a user continuously violates this rule, an ultimatum would be a Facebook page ban.
You should also know that you still can infringe someone's right even after buying their content, giving credit to the owner, including a disclaimer, modifying the original content, not intending to gain profit from it, and finding the content somewhere else on the internet. One should always validate his content before posting it to Facebook. A personally made content will all the permissions are given to it, should be safe for posting, and will not, in any way, be taken down without other reasons. One reliable step if you want to use other people's content is to inform and get permission from them which can be done by obtaining a license.
As an influential giant company, Facebook does not want to be held liable for any promotional campaign ran within its application. Despite critically checking your posts before posting them on Facebook, there will still be instances of unknowingly violating some rules. Facebook do not want to put its name under a bad image, and will always relieve itself from bad publicity. This is why a user should always inform his audience about the sponsorship of his content. It should also be clearly stated that your contents are not endorsed or, in any way, associated with Facebook.
Facebook's goal is to maximize the genuineness of engagements inside the platform. This is why pages are responsible not only for the quality of their content but also with the automation of their posts. Over-automation of posts and messages through chatbots and other applications can lead to the ban of a page. A Facebook page manager should always keep in mind that even though there are more straightforward and more accessible ways to increase engagements on his page, there can be severe consequences enclosed to it.
One determiner if a page is nearing blockage is its block rate. You can check this by navigating to the Business Manager or Facebook Page Insights tab. There is a percentage of block rate, and as the percentage goes up, the higher the chances of your page getting blocked by Facebook. Here's the average block rate of a page to know if your business page is already at risk:
1-2% is a normal block rate. This means that only a few people are blocking you on Facebook messenger. This rate does not pose any alert.
3-5% is a concerning block rate. Although pages rarely get banned at this rate, a business should learn and pinpoint what caused the fluctuation. This is the time when you should lessen your chatbot engagements.
Over 6% poses a high chance of getting blocked. This will give you a clear hint that something should be changed.
As discussed in the last point, having a high block rate poses a higher chance of getting blocked. Facebook also imposes that as a business page, you cannot promote gambling, cigarettes, firearms, and drugs since this can also cause your page to get banned. The app also prohibits content about child nudity, sexual violence, bullying, harassment, terrorist activity, and other similar topics.
What to Do When Facebook Banned Your Page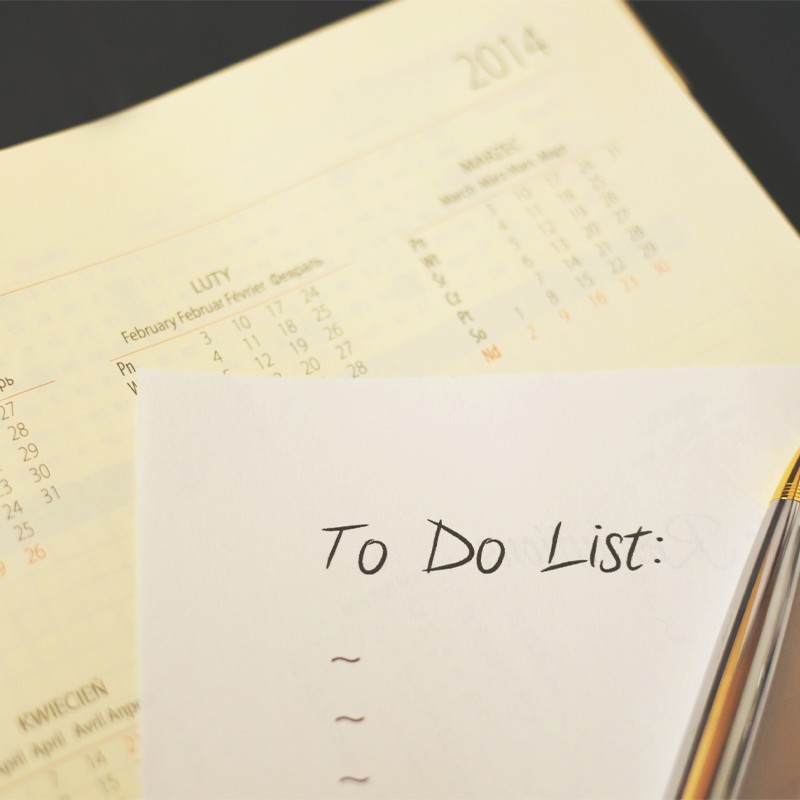 It is indeed a nightmare for any business to have its Facebook page unbanned. Most likely, Facebook page owners will eventually realize that they failed to make themselves knowledgeable enough about Facebook's rules and regulations; that's why their pages have been banned. Lack of information is a common problem shared by users across the vast platform. It is understandable since having easy access to the site won't bother someone reading lengthy Facebook-published guide articles. But once your Facebook page gets banned, you won't have any option but to read and eventually follow them.
Receiving a notice of your ban through an email without any stated cause could be frustrating, especially if you are the only business that relies on Facebook to communicate with your customers. You just lost great chances of providing clients some exciting content. It is also better to recover a banned page than to create another one. Although the former option is viable, it will take time to recover every single like, post, and follower you've gained on the old page. You have to keep in mind that communication with the social media administrators must be prioritized for a ban to be reversed. Do not worry; we've got you covered! We've prepared a list of steps to guide you throughout the entire process:
Review the notice of the Facebook ban through the email sent by Facebook
The first step to request a reverse of a ban is to know the mishap's reasons. Facebook typically sends a notification email to the email address connected to the page. Although this type of email has vague content most of the time, reading through it may give you hints. These emails may also contain or mention violations you've committed or any reports from someone who unfortunately was damaged by the page. This third-person might state that you've breached his rights and privileges, specifically in the area of trademarks and other intellectual property issues.
Verify the act stated in the email
After learning about the problem or even just hints about it, you should trace and recall it by reviewing your past activities. While reviewing your actions, you should focus on fluctuations or any other unique patterns before the actual ban. It can be a message or activity sent to many people or gaining negative responses from clients or simply, obtaining excessive likes in a short period. These particular events might get flagged as automated and could be the reason for the ban.
Respond to the initial email sent by Facebook
This is the first step in communicating with Facebook, and you should clearly state in your response that you indeed didn't violate any Facebook rule. At this point, you might still have doubts and a lot of questions regarding the situation. This is why you have to enclose in your response email your question and clarifications. Ask them which terms of service was specifically violated and what you can do about it. If you don't receive any response from them after a week or so, you should address a form letter available in the Facebook Help Center to ip@fb.com and do another waiting.
Informing your audience and asking for outside help
The response from Facebook would most likely include a task to negotiate with the aggrieved party. The worse part is, this email wouldn't identify the identity of the reporting third party. To resolve this matter, you should start narrowing down your choices to pinpoint the disputing third party precisely. This part is one of the hardest since it's literally like punching the air and hoping you'll get clues.
However, since most businesses have another online reach through their website and other social media platform such as Twitter, why not use these tools to persuade your audience to appeal to Facebook to get your page unbanned. This can be done through writing articles about the situation, posting it on Twitter where people are engaging, and posting it on your account on Facebook or casually put it on your stories. This will significantly boost the chances of your audience can participate well.
One of the best ways to have the ban reversed is contacting a huge company with a connection inside Facebook. This way, your request will be prioritized, and you'll gain a good chance of ban reversal.
So after a lengthy process of negotiations and responding, your page is now restored. It would be best if you now were more diligent in running the page, providing content, and sending messages. Since Facebook's rules change from time to time, you should be more updated about them. Facebook has Page, Advertising, and even Contest guidelines that should always be read and understood.
New Precautions for a Smoother Facebook Page Run
After a grueling process, you have now learned that social media marketing is no easy task. It will test your patience to the fullest and drain your energy. However, it will give you unlimited chances of gaining new customers and maintaining old clients. This is precisely why you should be careful from now on. Building good relationships with your audience is one way of having a healthy community around the page. Keeping friends in touch will keep the page from violations. Limiting promotional links may also help the page to recover and deter possible ban. Avoiding another red flag is your goal now, and joining irrelevant groups is something you shouldn't do. Treat every Facebook group like a library or museum where you post only valid posts. It would help if you avoided breaching rules inside a group, or else you may get reported again by thousands of their members. You should find groups that share the same interests as you and befriend them.
Entering other social media platforms will also help the company in building a good standing in the community. Sharing informative and exciting content all over the internet will gradually build a good name for the company. Build a fan base outside Facebook, so if you come across another ban, you'll have a better and easier way out since your people will significantly help.
This is not the only problem you'll come across when running an online store, and you should be more ready for them. Your retail business shouldn't be put into similar difficulties ever again. Dropship China Pro offers dropshipping solutions to your retail business and aims to satisfy your customers with quality service. Upgrade your business; talk to us today. You can email us at info@dropshipchinapro or dial +8613758209044