It is no longer news, the influence that Facebook has in our lives today. For hundreds of millions of people, it is the everyday go-to place for staying up to date with the world around them, and for millions of businesses. It is a key part of their strategy to stay relevant and profitable. We have created a world today whereby anything that is not seen in the social media space can quickly lose relevance and validity. It is for this reason that dropshipping businesses rely heavily on Facebook marketing and social media marketing in general to succeed. In this article, our focus is on Facebook marketing and how you can employ it to drive traffic to your store, increase customer loyalty and overall grow your dropshipping business.
Social media has completely transformed the entire marketing scene. Today, the largest social media platforms allow us to do things that we didn't imagine were possible just 10 years ago. And even more astonishing is, the scale at which these things can be done and the fact that now not just big organizations with money and resources can achieve these things such as having a global reach, but individuals with a computer or just a smartphone can achieve same or even have more reach than the big organizations. This phenomenon is good for small businesses as it allows small businesses so much leverage to grow that they would otherwise not be able to afford without these social media platforms.
Why choose Facebook Marketing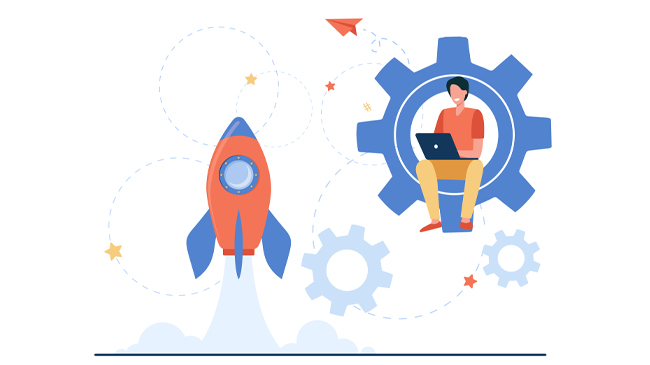 Facebook is the biggest of these platforms, with 1.93 billion daily active users globally. To put that into perspective, that is 24.5% of the global population using Facebook active on a daily basis, and there is a lot of reaches. In North America alone, the percentage of daily active users on Facebook is at 71.3% of the population and 62.4% of the population in Europe, the two markets with the highest spending power.
These stats give you an idea of the social influence attainable with Facebook and the sort of things that is achievable through Facebook. From community influence, increasing of sales for an ecommerce business, getting referrals for an offline business, improving customer interactions, boosting the reputation of a business to increasing brand recognition, and a whole lot more.
Asides from the sheer number of people who get on Facebook every day, the average time spent on Facebook is a key factor that makes Facebook the Mecca for businesses, brands, and individuals looking to get attention from audiences of varying characteristics. The stats show that in 2020 people spent an average of 58 minutes on Facebook though this number has dropped to 33 minutes in 2021 for obvious reasons. This is more time spent on any other platform or on any other media out there, and this is priceless for anyone who understands the basics of advertising. In a world where getting a minute of people's attention can be such a daunting task, Facebook has been able to create something that gets people invested for as much as 33 minutes on average today, and that's gold.
It is for this reason and more that dropshipping businesses take Facebook marketing and social media marketing in general very seriously. So, for the new ecommerce entrepreneur looking for ways to promote their product, brand, and dropshipping business, we will highlight key steps to using Facebook to market and grow your business.
Getting started with Facebook marketing for your dropshipping business
Your first step to Facebook marketing should follow a strategy that focuses on gaining organic traffic first. In the marketing world, this is commonly referred to as inbound marketing. And it involves employing a variety of pull kind of marketing tactics where you create and post relatable content on your Facebook page, put up blog posts, online events, adopt search engine optimization technics. And other kinds of social media to create brand awareness and get your targeted audience to love your brand and whatever you are doing. Because this is largely an organic execution of marketing, it can be very demanding in terms of skills and creativity that it will demand of you. But as an entrepreneur who knows the importance of what you are doing to your dropshipping business, you should be ready to invest the time and efforts needed into this.
Set up a Facebook page for your dropshipping business marketing
This is assuming that you already know how to set up a personal account on Facebook. With this however, you are setting up one for your business that gives your business a presence on Facebook. Think of this as a business profile the way you consider your personal profile only that with a Facebook Page, you can show certain kinds of information, that pertains to business entities or organizations. Unlike with personal profiles on Facebook's platform where people can connect with you by adding you as friend, with Facebook page people connect with your brand or business Facebook page by liking it and becoming a fan, so you see, this is firstly a game of getting people to love your brand and will demand some level of authenticity if you ever want to succeed with this.
Just as with creating a personal profile on Facebook, creating a Facebook page is easy and follows a few simple steps. You will be required to create and manage your business Facebook pages from your personal Facebook account, but you do not need to use your personal information for your pages, and Facebook will also not make them visible as well except if you decide to use this and put it up yourself.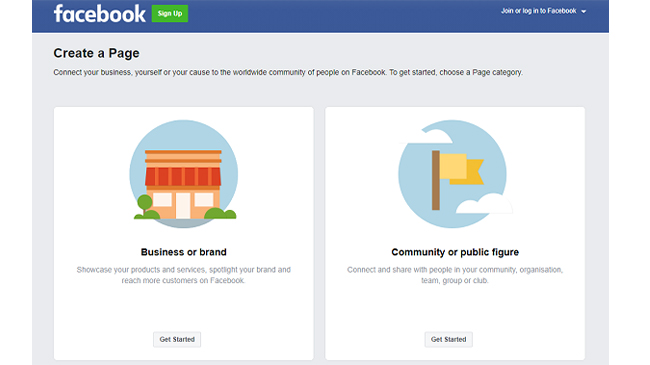 For your dropshipping business you will get your Facebook started with the Business or brand option and the setup wizard will provide all the fields relevant to a business page setup, and you can complete them accordingly. You will have the option to add a profile photo and a cover photo at this point. You want to use your branded photos here as that's where your authenticity story begins.
Add a description of your business
The description field allows you to deliver in the most welcoming and catchy way all your brand and business represents. Try to make this succinct as possible but even more important, try to connect with your audience with it. This description is what appears about your business when people search you on Facebook as well as on search engines. You can use the about menu on your business Facebook page to edit the description and provide other information about your business.
Setup page username and page roles
At the end of the Page creation, you will have the option to create the Page username, which will allow you to have a custom URL so that people can easily find and remember your Page. You can use your custom URL as direct links to your Page when you promote your Facebook page on your website, blog, and other platforms to get more Facebook likes.
The next thing you will want to do is to set roles for your Facebook Page. Unlike with your personal Facebook account, you can have different people from your business edit and post from your Facebook page without having to share your login credentials for the Page. The benefit of this is that you can delegate tasks to people your hire from time to time so that you can have enough time to attend to other needs of your dropshipping business.
Page roles allow you to create and assign privileges as you see fit. When adding a collaborator, there are few options with the privileges that you can assign to them; these include; Admin privileges; which will grant the individual all the available privileges to manage the Page, Editor privileges; which gives all the privileges as with the admin but without the privilege of assigning page roles to collaborators. Other roles include moderator, advertiser, and analyst, and you can access the page role from the settings area of your Facebook page.
There are a few other customizations that you may want to implement with your dropshipping business Facebook Page, such as customizations for notifications, page shortcuts buttons and organization of your tabs on the side bar etc, but one key thing you want to be sure you put in place is a call-to-action (CTA) that takes users to your site, store or business website where they can actually interact with your business and spend money.
Add a Call-to-Action (CTA) to your Facebook Marketing Page
One of the main reasons for engaging with Facebook marketing is to create a presence in a social space that attracts people to your business, including the kind of audiences you are targeting, but the journey doesn't end there as you most importantly, you want to be able to get your audience to move from your Facebook Page to your dropshipping store or your brand website where they can actually get to know more of your brand and actually spend money.
Facebook allows you to do this on your Page through a CTA button that you can add through the Add a button link on the top right of your Facebook Page.
You can choose from the choices available depending on what you intend to achieve with your Facebook marketing which for most dropshipping business would be to get their audience to shop on their website. You will be able to add a link to your CTA that will take people to your dropshipping store or brand website from here as easy as that. Now that you've got this bit sorted, the next logical step will be to grow your audience base through your Facebook business Page and use that to build a successful dropshipping business.
Getting those Facebook likes and growing your audience base
Facebook likes are a way to tell you that a user fancies what your brand or business represents or the contents that you are sharing through your Page. A Like says that the user finds the brand or content interesting and would like to continue seeing more from the Facebook page on their News Feed.
Success in Facebook marketing is a strategy game and therefore, you will need to execute this in a way that helps your dropshipping business to succeed with this. Here we will highlight what you must include in your execution to ensure your Facebook marketing is successful.
Promote your Facebook Page
The idea here is to make sure that people know that you have a Facebook Page, that is your fan page. And the best place to start with this is as you guess, the Facebook network itself for obvious reasons. You want to make sure that the about section on your Page is well put together so any relevant information about your business is presented. You can start with promoting your Page to people who are already on your network and leaving them a nice message to encourage them to like and share to people on their network as well. This gets activity going on your Page already and it's a decent way to start.
Apart from promoting your Page on Facebook, you will need to promote it on your website or dropshipping store online with a link to redirect people to your Facebook page. You will notice that most businesses have a "Find us on Facebook" on their website to redirect people to their Facebook page and this can be very important for your dropshipping business as your customers can use this to give reviews on their shopping experience right on your Page and we all know how important reviews are.
Asides from promoting your Page on the Facebook network and your websites you should promote your Facebook page on every social media platform you can get into, you want to be pervasive with your Facebook Page and this is good, but however, try to keep your promotion targeted at an audience that can relate to what you are offering.
Creating and posting content on your Facebook marketing page
If your Facebook page is about creating a presence for your business, your content is what keeps your audience engaged with your business. Creating and posting content on your Page is at the heart of your Facebook marketing. You will need to be consistent with this as your Page shouldn't exist only as a source of information on your business as this will get cold very quickly. However, with rich and exiting contents such as post with product images and videos, relatable and exiting quality contents you will gradually increase your Page likes and build a profitable connection with your audience. This is what builds trust over time that converts visitors to your Facebook Page into customers for your dropshipping store.
Suppose you are looking to take the connection with your audience even further. You can even bring live video content into the mix from time to time. Depending on what you sell on your store, say, for example, you are dropshipping fitness products. You can have a Facebook Live video session of you or your gym mates on one of your fitness drill sessions using your products. Basically, you can seek ways to be creative with your products on a Facebook live session.
Putting your Facebook Marketing strategy to work
Your Facebook marketing success will largely rely on how you execute whatever strategy that you've adopted for marketing your dropshipping store. This will differ from one niche to the other, but there are a few basic directions to go by.
Ascertain who your audiences are
You will need to identify and establish who you target audience are by ascertaining their characteristic features, what is popularly called buyer personas, you can tailor your content, and your approach to better relate to your target audience. One place to find data on buyer persona is Facebook audience insights which you can access from the ad manager, you can create your own fictional customer personas or take from Facebook free insights for this.
Create and manage a content calendar
You will need to create a calendar to schedule when you need to create and post contents. You want to base this on factors such as time zones and of your target audience and the frequency you will need to post contents for maximum engagement.
Employ lead generation techniques
To convert your Facebook audience into paying customers, you will have to employ your contents posting in a way that encourages them to check out your dropshipping store. A good strategy would be to use discount offers post or a Facebook Live session offering free gifts when participants take certain actions.
Create a Facebook Ad campaign
This is a very powerful part of the entire Facebook marketing that most dropshippers actually forget to invest their time in other areas of social media marketing but rather pour in money and resources to Facebook Ad.
Facebook offers a unique opportunity for marketers to drive awareness for their brands and the opportunity to convert leads from your Page to you dropshipping store and to paying customers.
In another article, we will focus on creating Facebook Ad campaigns and go a 369 degree on managing Facebook Ads and the analytics around them.
Final words
Facebook marketing is more than just securing Facebook likes after the setup of your Page. It is a consistent plan of series of actions to create relatable and lovable engagement with an audience and using such engagement to deliver value for both you and your audience who follow your Page.
You will need to be active in building and engaging a community. Post relatable and helpful contents that your followers will be happy to Like and Share. Respond to messages quickly and interact with comments on your posts and you will be on your way to success with your Facebook marketing efforts.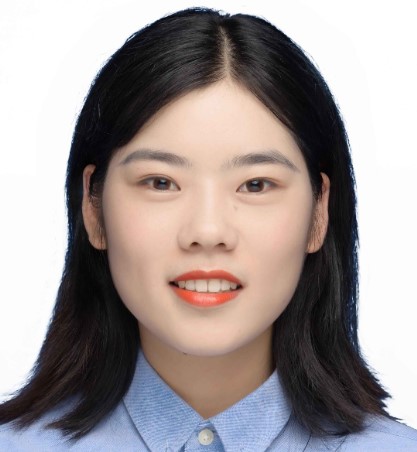 I am Komo, a marketing specialist with a strong focus on dropshipping. Over the past two years, I have gained valuable experience and expertise in the dropshipping industry. I have successfully implemented various marketing strategies to drive traffic and optimize conversions for dropshipping businesses. My passion for the industry has allowed me to stay updated with the latest trends and best practices, ensuring effective results for the companies I work with.