Welcome to our comprehensive guide on how to improve dropshipping order tracking from China! As a dropshipper, you know that sourcing products from China offer unparalleled opportunities for your e-commerce business. However, the challenges of tracking orders from across the globe can sometimes create hurdles that hinder your business's growth and reputation.
In this blog, we'll explore the reasons why effective order tracking is vital for your dropshipping success. From dealing with numerous emails and potential delays to handling disputes and negative reviews, we'll uncover the various pitfalls that can arise without a robust tracking system in place. But fear not! We won't just point out the problems; we'll equip you with essential and advanced strategies to streamline your tracking process and provide an exceptional customer experience.
So, let's dive in and discover how you can level up your dropshipping order tracking from China and take your business to new heights!
Why You Need to Improve Dropshipping Order Tracking from China
Dropshipping has revolutionized the way businesses operate, enabling entrepreneurs to start their e-commerce ventures with minimal upfront investment. One of the key benefits of dropshipping is the ability to source products from suppliers in China, a global manufacturing hub known for its vast selection and competitive prices. However, despite its advantages, dropshipping from China comes with its fair share of challenges, particularly when it comes to order tracking. In this blog post, we will explore the reasons why improving dropshipping order tracking from China is crucial for the success of your business.
1. Many Emails:
When you source products from various suppliers in China, you may find yourself bombarded with a barrage of emails containing order confirmations, tracking information, and shipment updates. With multiple suppliers involved, each following its own communication process, managing this influx of emails can quickly become overwhelming and time-consuming. Furthermore, important tracking information can easily get lost in a cluttered inbox, leading to delayed responses and customer dissatisfaction.
2. Waste of Time:
In the fast-paced world of e-commerce, time is of the essence. Inefficient order tracking processes can waste precious hours that could be better spent on growing your business, marketing, or strategizing for expansion. Every minute spent on searching for tracking details or communicating with suppliers about shipment statuses is a minute taken away from building a successful dropshipping enterprise.
3. Bad Reviews:
Inaccurate or delayed order tracking can result in dissatisfied customers. When customers are left in the dark about their order's whereabouts, frustration can set in, leading to negative reviews and potentially damaging your brand reputation. Negative word-of-mouth can spread rapidly in the digital age and can have lasting consequences for your dropshipping business.
4. Disputes:
A lack of reliable order tracking can also give rise to disputes with customers. Some customers may claim non-receipt of their orders, even if the package is in transit, leading to disputes and chargebacks. Resolving these disputes can be time-consuming and may result in financial losses for your business.
5. Money Held by PayPal and Other Payment Processors:
Payment processors such as PayPal often prioritize buyer protection, and they may place holds on funds until the order is confirmed as delivered. If your order tracking is not up to date and fails to show delivery, you risk having your funds tied up for an extended period, affecting your cash flow and ability to fulfill other orders.
6. MOST CRAZY: Block Your Ads Account:
In some cases, unsatisfied customers may resort to extreme measures like reporting undelivered orders to advertising platforms where you run your marketing campaigns. If too many complaints are lodged against your business, it could lead to your ads account being suspended or blocked, severely impacting your ability to acquire new customers and generate sales.
Given these challenges, it becomes evident that establishing an efficient and reliable dropshipping order tracking system from China is essential. In the next part of this blog post, we will delve into effective strategies to enhance your order tracking process, ensuring smooth operations and a positive customer experience. Stay tuned for practical solutions that will help you take your dropshipping business to new heights.
Essential Steps to Improve Dropshipping Order Tracking from China
To overcome the challenges associated with dropshipping order tracking from China, implementing the following essential steps can significantly enhance your business's efficiency and customer satisfaction:
1) Order Fulfillment Time:
One of the most critical factors in improving order tracking is reducing the order fulfillment time. Collaborate with suppliers who offer a fast and streamlined order processing system. When orders are fulfilled promptly, tracking information can be generated and shared with customers more quickly. Aim for same-day order fulfillment whenever possible, as this not only speeds up the tracking process but also instills trust in your customers, assuring them of your commitment to timely delivery.
2) Tracking Integration:
Integrating with reliable shipping carriers is crucial for obtaining accurate and up-to-date tracking information. Companies like YunExpress have gained a reputation for providing detailed tracking updates promptly. By partnering with carriers that excel in tracking, you ensure that your customers can easily monitor their orders' progress from the moment they are dispatched until they reach their doorstep.
3) Estimated Delivery Timeframes:
During the checkout process, provide customers with estimated delivery timeframes. This transparent communication sets clear expectations for your customers regarding when they can anticipate receiving their orders. By being upfront about delivery timelines, you reduce the likelihood of customer complaints about delays, leading to improved satisfaction levels.
4) Shipment Consolidation:
When customers place multiple orders, make an effort to consolidate them into a single shipment whenever feasible. Shipment consolidation reduces shipping costs for both you and your customers and simplifies the tracking process. By minimizing the number of packages, you can better manage the logistics and ensure that customers can easily monitor their combined shipment.
5) Shipping Confirmation:
After dispatching an order, promptly send a shipping confirmation email to your customers. This email should include the tracking number and a direct link to the tracking page. Offering this information proactively keeps customers informed about their orders' progress and helps them feel in control of their shopping experience.
6) Proactive Communication:
Don't wait for customers to inquire about the status of their shipments. Instead, take a proactive approach to communication. If there are any delays or issues with the shipment, promptly inform customers about the situation, apologize for any inconvenience caused, and offer appropriate solutions. Keeping customers in the loop demonstrates your commitment to excellent service and builds trust with your audience.
7) Monitor Carrier Performance:
Continuously monitor the performance of your chosen shipping carriers. Evaluate whether they consistently meet the expected delivery times and service levels. Regularly assessing carrier performance allows you to identify potential bottlenecks and make informed decisions about whether to continue working with specific carriers or explore alternatives.
By following these essential steps, you can significantly improve dropshipping order tracking from China. Not only will this lead to smoother operations and happier customers, but it will also enhance your brand's reputation and set your dropshipping business on a path to sustained success. Remember, efficient order tracking is not just a feature—it's a vital aspect of providing top-notch customer service in the competitive world of e-commerce.
Level-Up Steps to Enhance Dropshipping Order Tracking from China
While implementing the essential steps covered in the previous section will undoubtedly improve your dropshipping order tracking, taking it to the next level requires adopting advanced strategies to further elevate the customer experience. Here are some level-up steps to consider:
1) Automated Tracking Updates:
Enhance the customer experience by implementing an automated tracking update system. Set up a mechanism that automatically sends tracking updates to customers via email or SMS at key milestones in the shipping process. These updates can include order confirmation, shipment dispatch, transit updates, and delivery notifications. By proactively keeping customers informed, you reduce the likelihood of tracking-related inquiries and reinforce confidence in your brand.
2) Order Tracking Page:
Create a dedicated order tracking page on your website or mobile app. This feature allows customers to easily access their order's real-time status by entering their order details. A user-friendly tracking page provides transparency and empowers customers to track their shipments independently. Ensure that the tracking page is intuitive and provides clear information, such as current location, estimated delivery date, and any relevant tracking notes.
3) Tracking Support in Different Languages:
If your dropshipping business caters to an international audience, consider offering tracking support in multiple languages. Language barriers can lead to frustration for non-English-speaking customers trying to track their orders. By providing tracking updates and customer support in their native language, you demonstrate your commitment to inclusivity and customer satisfaction across diverse regions.
4) Customer Support for Tracking Inquiries:
A responsive and knowledgeable customer support team is invaluable for addressing tracking-related inquiries or concerns. Ensure your customer support representatives are well-trained in handling tracking inquiries and can provide accurate and timely information. Offering exceptional customer support builds trust and loyalty, reinforcing your brand's reputation.
5) Real-time Order Status with Dropship China Pro:
Partnering with suppliers that provide real-time tracking information is a game-changer. Services like Dropship China Pro offer a powerful system to monitor orders for any abnormalities in real time. In the event of an issue, we promptly contact the logistics company to resolve it. Additionally, Dropship China Pro's professional customer service team can address any problems in real time, saving you time and effort.
By implementing these level-up steps, you position your dropshipping business for even greater success. Your customers will appreciate the enhanced level of service, leading to increased satisfaction, positive reviews, and repeat business. As the e-commerce landscape continues to evolve, prioritizing efficient and reliable dropshipping order tracking from China is crucial for staying competitive and building a strong and sustainable business. With these strategies in place, you'll be well-equipped to provide an exceptional dropshipping experience for your customers worldwide.
Sum up
Congratulations! You've now learned the importance of improving dropshipping order tracking from China and have discovered a host of strategies to level up your tracking process. By implementing these steps, you'll be well on your way to providing a seamless and delightful experience for your customers.
We hope this guide has empowered you to face the challenges of dropshipping order tracking with confidence. By putting these strategies into action, you'll not only streamline your operations but also create a loyal customer base that trusts and values your brand.
Remember, efficient order tracking is the backbone of any successful dropshipping business. It reduces customer inquiries, minimizes disputes, and enhances your brand's reputation. From automating tracking updates and providing dedicated tracking pages to offering multilingual support and partnering with real-time tracking services, each strategy plays a crucial role in optimizing your dropshipping operations.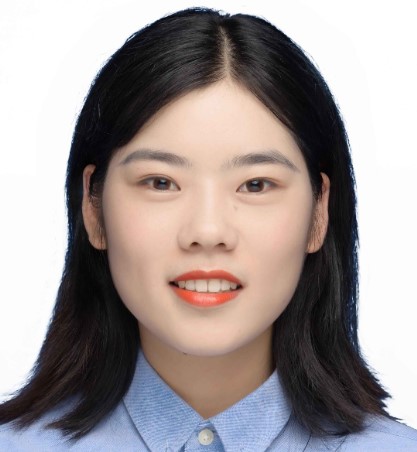 I am Komo, a marketing specialist with a strong focus on dropshipping. Over the past two years, I have gained valuable experience and expertise in the dropshipping industry. I have successfully implemented various marketing strategies to drive traffic and optimize conversions for dropshipping businesses. My passion for the industry has allowed me to stay updated with the latest trends and best practices, ensuring effective results for the companies I work with.