There are a number of recommended ways to start a dropshipping business and be successful in doing so. Targeting a niche market is one way to do this. And it's for a good reason as many dropshippers have made huge success going by this strategy. In this article, we take a look at how to start a dropshipping business that is focused on a niche market in simple clear simple steps. And we will ensure that you succeed in the shortest possible time and with minimal resources and investment costs.
Dropshipping, as a business model, has proved a profiting venture for a lot of entrepreneurs that have looked to establish a reliable income stream through ecommerce. And every day, new entrepreneurs join the scene with some seeing success in their business and a good number failing to make good of their dropshipping venture. To make success in any business venture, you must work with the guidelines that have brought success to individuals in the same line of business. Especially as you start perhaps later after you get a good grip and now know your onions on the particular business. Starting a dropshipping business for a niche market is not in any way different. Let's start this guide by explaining the whole concept behind dropshipping in the most simple but informative way possible.
What is dropshipping?
To understand dropshipping, the first thing of what it takes to establish a retail business following the traditional model and principles of retail business.
First, you will need the obvious, which is a physical location where people can see and access your store in order to make transactions—They find what they want, have a good feel of it, where applicable try the product in the store and exchange money for the items that want and work away with the product. In a case they have an issue with the product or for some reason want to make complaints about the product or return the product, they will have to come over to the store by themselves and make such complaints or returns. This interaction is completely different when it comes to retail businesses located primarily on the internet – a virtual location that we know as an online store or shop. Such online stores will mostly operate a model we popularly know today as ecommerce.
For the traditional ecommerce business, an individual needing to shop for products will usually find this ecommerce store or online store through a URL on a website. The individual or say customer will not be able to have physical access to the item he or she is interested in but will rely on pictures, videos, and descriptions of the said product. The ecommerce store on the other hand would have to do a good job of curating the products in a way that is catchy and enticing using pictures and descriptive text to convince customers that the product meets their needs. A customer would usually pay for products using credit cards, or other digital payment systems and can sit back and wait for products to be delivered to their chosen address.
Where there is a need to make complaints or return items bought, the customer may do so from the comfort of his home using just a phone or a computer.
What is the dropshipping model?
What these two models have in common however is that they both have to deal with holding huge amount of stocks and working out their inventories from time to time. This is where dropshipping changes the game of retail business at least for the ecommerce entrepreneur.
Ecommerce has evolved a great deal over the last 10 years, with many technological innovations to support different ecommerce related business models. This is where dropshipping finds itself; at the advantage of a robust retail model and technology to go with it.
The dropshipping model is a simple ecommerce model that allows you to sell products you don't own through an online store. That's one way to put it, but there's a little more to it though. It requires you to setup and online store using popular platforms like Shopify, WooCommerce, Wish etc., or you may choose to go with a market place platform that will allow you put up a store and list your products. You then need to do a product research, source for your product or have a dropshipping supplier source for the products and then have these products shipped to customers as they make orders from your store.
The beauty of the model is that you can do all of this sitting behind your computer or even from your smart phone. The manufacturer deals with the manufacturing of the product, the dropshipping supplier sources and fulfills your product, you only have to put in effort in the way of marketing and sales. If you wish to understand the dropshipping concept better you may refer to our previous post on dropshipping guide for beginners.
Dropshipping for a niche market
The idea of dropshipping for a niche market is not different from businesses selling or catering to a unique market as a way of having a particular unique audience reliant on your store to meet their peculiar needs.
A niche market or markets are segments of a larger market that can be identified by their own distinct requirements, tastes, or identities that distinguish them from the rest of the general market. These are markets or if we are to personify it are groups of people or audiences as it is popularly referred to in marketing terms, that have a common unique need and are in constant demand for the products that meet these needs.
In order to increase your credibility over the competition in the dropshipping space, carving out a niche market and presenting your dropshipping store as the go-to brand for a certain demographic or audience will help you run a more focused ecommerce retail business when dropshipping. Establishing your dropshipping business to focus on a niche market also makes it easy for the proper customers to perceive your store as their go-to place for whatever niche category you host. This is true and should be consistent all through your dropshipping store and business communication for everything from your unique value proposition to product line extensions.
Finding a specific niche is a good place to start when trying to come up with your first product idea as an entry-level dropshipping entrepreneur. Instead of overthinking yourself about how many products to sell or what products to sell, you should rather seek out a particular niche market, and then go on to do some research on the audience and begin to seek out their most sort of products.
Now aside from the several potentially successful niche market areas that you can pursue, there is also a chance to narrow your focus even further with one or two particularly interesting or hot niche product that is in a rave with a particular market demographic. The goal is to pick a niche industry that you can master, learn to love it and that has just the right audience large enough to make your efforts worthwhile.
Going with a niche market is the best way to beat the competition from a strategic point of view as well as a good way to keep your marketing operations and other business operations simple. Let's outline some key steps to take in other to start up your niche dropshipping business.
Steps to dropshipping for a niche market
Step 1# Study of the market
Market research is the first thing you will need to do if you have made the decision for niche market dropshipping. This is also a step towards your product sourcing process, and it is the first step you must complete before you begin your niche dropshipping business venture.
Before you make any moves in the direction of establishing your niche dropshipping business, you must have a thorough understanding of your market (including prospective competitors and the industry) and most importantly your target audience.
Conducting a study on the market you intend to serve can assist you in making informed decisions about all of the activities associated with your dropshipping business.
There are many ways you can go about your market research – study of your intended market. It can be time-consuming to undertake market research or it can cost some money to have someone do the work for you or pay for readily available data. However, once you start reaping the benefits, the time and expense will be quickly forgotten about.
Market research means asking the right questions to the right individuals in the right context (possibly at the right time and occasion) so you are certain that you are getting the right answers that you will be throwing money on towards your niche dropshipping business. Doing this gives you and your business a direction to execute your strategy and allows you to stay on top of what your clients want and how much they're ready to pay for it, which in turns will help you grow your business.
Market research will provide you with valuable information that can be used to develop or formulate your business plan as well as your marketing strategy.
You can conduct your market research using a variety of web resources, both paid and free, that are available. For those with financial resources, paid services from agencies or freelancers with extensive experience in the area of market research in which you desire to sell can be a welcoming approach for this. If you are engaging this activity yourself however these are pointers to help you;
Keep an eye on the latest product trends that relates to your target niche.
Do some little research on some of the performing dropshipping niches you know.
Find out what your competitors are selling and how they are selling it.
Research product videos on Facebook to gauge audience response to these product videos.
Search social shopping sites and draw such data as reviews on product quality from there.
Join online communities discussing products that are targeted at your niche market.
Step 2# Do product research
You are in the dropshipping business to deliver value to your customers through the product you sell and in turn make for yourself good money. This makes product research an important task in your efforts to succeed in dropshipping. If you have figured out all you need to know about your niche market, you are half way through the gates of success for your dropshipping venture, but you will need to find a product that they really love and one that delivers something unique to them. This is where you meet your winning product that will rake in those numbers you desire to see in your revenue.
A product that is in high demand, as well as something that your target audience enjoys and are willing to spend their money on is the target here. You should also look for things that will be relevant for a longer period of time so that your store may continue to make sales throughout both peak and off-peak seasons.
If you have a lot of data on your audience and you are finding it difficult to decide on several products that you have come by on the internet, you can go for a niche product mixing as a way to try your audience's actual perception and response to your product.
Step 3# Source with a dropshipping supplier
Once your data and instinct are right, you are ready to get your product or test out some samples first, reach out to a professional dropshipping supplier. This is a better way to go than hopping on platforms like AliExpress to dropship products or even request samples. The advantage with professional dropshipping suppliers is that they have in-depth understanding of dropshipping business and will understand your need once you reach out to them to explain your project. Your can request your samples with them, work out your products variants and SKU and have them do your order fulfilment for you. This way everything with your niche dropshipping business stays in one place and you can better manage the logistical side of your dropshipping business that way.
Step 4# Get your marketing right
This is one of the most important activity for going to market with your niche dropshipping business. Use date from your market research towards your Ads targeting. And begin your outreach within the groups that you have joined as you were planning your go to market. If your market research data is right and your Ads targeting is also rightly picked, you should be getting orders within three weeks of going to the market. If things don't move as quickly as they ought to, review your ads strategy, return to your market research data and check that you are working with relevant information and in no time, you will figure out where things are not working and how to get them to start working.
Final words for dropshipping business
These basics on niche dropshipping should be able to help you find your way around if you are to engage with this strategy. You will learn as you make efforts to adopt this strategy that both data and instinct play a critical role in forming your resolve on the choice of product you decide to go with on your niche dropshipping store. And the beautiful thing is that you can do this safely such that you don't incur significant losses in your venture. Feel free to let us know what products you think will perform for your niche dropshipping project and we will be sure to offer you cost-effective solutions to try them out.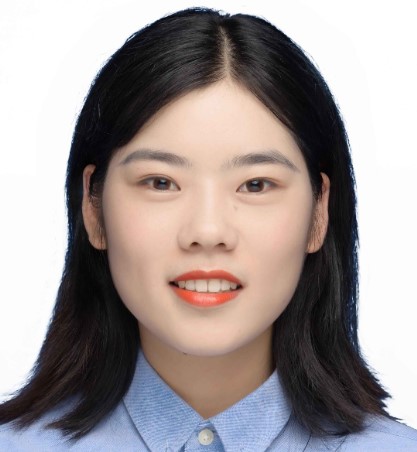 I am Komo, a marketing specialist with a strong focus on dropshipping. Over the past two years, I have gained valuable experience and expertise in the dropshipping industry. I have successfully implemented various marketing strategies to drive traffic and optimize conversions for dropshipping businesses. My passion for the industry has allowed me to stay updated with the latest trends and best practices, ensuring effective results for the companies I work with.