Starting with the new crown COVID-19 epidemic that ravaged the world in 2020, the e-commerce industry has seen a new all-time high in sales and a steady rise in sales of cross-border consumer goods. Although overall it seems as if the entire industry is in a booming trend, behind the numbers are the efforts and adjustments made by countless Internet people to cater to market developments and international policies. For you, how quickly you respond to market changes is a top priority.
In this blog, we will analyze the events that will affect the e-commerce industry in 2022 and tell you how to quickly respond to policy adjustments. We also make predictions on the development trends of the e-commerce industry in 2022 at last. Please subscribe to our newsletter to get the latest content about ecommerce and dropshipping.
Events affecting the e-commerce industry in 2022
1. COVID-19 Epidemic
The recent impact is the outbreak of the epidemic in Hong Kong, reaching a horrific level of about 60,000 newly-infected patients per day, making Hong Kong's medical system completely collapse. So many Hong Kong people were smuggled to Shenzhen, further spreading the epidemic. China's preventive and control measures for the epidemic become more stringent, each freight port truck drivers need to have a negative nucleic acid certificate to pass, which makes cross-border logistics blocked, freight rates soaring.
What's more, about 80% of Hong Kong-origin traffic relies heavily on this border activity to keep HKG airport busy. Although the border has not closed yet, the cargo volume to HKG has been reduced significantly due to many truck drivers testing Covid-19 positive and being refused permission to return to mainland China. Hong Kong, the vital supply component to the whole of the earth, looks to be going into hard lockdown. And cross-board e-commerce faced challenges again.
Actually, it has been two years since the COVID-19 outbreak began in 2020. But in terms of data, the epidemic has brought explosive growth in e-commerce. Because of the epidemic restrictions, people are prevented from traveling to physical supermarkets and brick-and-mortar stores to make consumer purchases. So the excess purchasing power will certainly be invested in online retail as a complementary industry, creating opportunities for the development of e-commerce.
2. Russia-Ukraine War
You might be very concerned about the continuing escalation of the situation in Russia and Ukraine. The SWIFT sanctions imposed by European countries on Russia, as well as Russia's counter-sanctions, are bound to have a considerable impact on the cross-border e-commerce market as well. For example, 1) Rising oil prices 2) Logistics and transportation disruptions 3) Soaring freight rates 4) International bulk goods skyrocketing. And if you want to learn about the details about this, please check our other post here: How Russia-Ukraine war affects the oil price and e-commerce logistics.
3. Trade War
If your store's suppliers are from China, then you should be aware of the US-China trade war. Since 2003, cross-border policies between the US and China have been always changing, including tariff policies, patent policies, and goods acceptance policies.
Amazon tool, Jungle Scout surveyed sellers to analyze the impact of the trade war on them. From the survey, we learned that: 72% of sellers have seen an increase in the cost of importing products from China in the last 12 months, 77% of sellers reported higher shipping costs. But compared to the impact on the traditional foreign trade economy, cross-border e-commerce has endured very little. So don't worry, there still be huge space to earn money for you if you can trust us and choose our dropshipping service.
Forecast of the development trend of the e-commerce industry in 2022
This set of forecast data from Statista shows that the global epidemic in 2020 drives global consumption trends from offline to online. Global cross-border e-commerce shows high growth. On the other hand, the continuous development of the Internet and technology has brought unprecedented opportunities to the e-commerce industry.
1. Frenzy Online consumption trend
We know that the epidemic has changed the global consumption pattern and demand, and online shopping has become a habit of people's life consumption; in addition, in the short term, the epidemic will continue to affect global communication and economy, and people may continue to adapt to long-term home isolation measures, so online consumption will still become the mainstream trend in the future.
2. Developed countries in Europe and the United States have broad prospects
From the distribution of cross-border e-commerce overseas destinations, the United States and France have the perfect infrastructure and mature online shopping environment. They have become the main export destinations of cross-border e-commerce in China. In recent years, Russia, Brazil, India, and other emerging markets are booming, with a broad e-commerce development base and huge development potential. So they attract a large number of Chinese e-commerce enterprises and sellers to deploy in these markets. It is expected to become a growth point for China's export cross-border e-commerce.
3. RCEP and CAI benefit a lot
With the signing of agreements such as the Regional Comprehensive Economic Partnership Agreement (RCEP) and the EU-China Comprehensive Agreement on Investment (CAI), cross-border e-commerce will also usher in new development opportunities. Under the RCEP framework, cross-border e-commerce transactions will become more concise. RCEP requires all 15 member countries to commit to lower tariffs, open markets, and reduce standard barriers. In the agreement, the number of zero-tariff products accounts for more than 90% of the total number of products traded.
4. B2B e-commerce is a new blue ocean
Now a large number of companies are doing B2C e-commerce, B2B is becoming a new e-commerce high point. People should not underestimate the size of B2B, which is expected to be twice as large as B2C e-commerce by 2022. The future will place higher demands on the B2B shopping experience, especially simplified offer management, price negotiation, flexible ordering, effective management of orders and inventory, and more.
How to respond to changes in your e-commerce business market quickly
Step 1# Obtain the latest business Information in your market
The advent of the information age means that modern business wars are information wars. And if you have access to market information earlier than your competitors, you have a great advantage in grasping the opportunity to capture the market. So, obtaining the latest business Information in your market is the key to success. Here are some places where you can get information, some of which are free, including:
Step 2# Address customers' changing needs quickly
The essence of market change is the change in supply and demand, and for you, that is the changing needs of customers. Consumers will have different needs in each life cycle, so you also need to set different marketing strategies at different times to be sensitive to consumer needs and create the next breakout product. For example, Apple, from MacBooks to AirPods, has been catering to the changing needs of consumers and has built its business empire as a result. Of course, you don't need to design your own products. You just need to address the changing needs of consumers and pick the right products to sell. Here are some tricks for you to get a good enough handle on customer needs.
Step 3# Follow global market trends
As we all know, the trend of economic globalization is unstoppable, and the market economy makes the international market changes interrelated and affects the whole body. So you need to understand the changing trend of the international market and find business opportunities from it. For example, yoga started in India and then became popular in the West, which shows that what's popular in one country sometimes succeeds in another. If you find a popular product in other countries, you can consider if it can cause a new fashion in your country. Business opportunities sometimes just appear so easily, just grasp it! Here are some detailed measures for you to get the global market trends.
Using Google Trends: By searching for the keyword through this tool, we can see the impression and traffic of the keyword and the areas that are mentioned. This can help you learn what products are currently in the highest demand and the needs of your target market.
Using product research tools for e-commerce and dropshipping: For example, you can search on eBay for jewelry, and then you'll see the results of jewelry shops, which means they will be your competitors. And you can also search on WooCommerce, and the results will show you how many suppliers you can choose. There are also other websites you can do your research on, such as Shopify, Oberlo, Dropship China Pro, and so on. Take advantage of these tools to carry on your business.
Read e-commerce consumer behavior reports: Pay attention to the social media topic or the economy magazines and you will get the latest trend of your industry.
Observe more and think from the consumer's point of view.
Steve Jobs, the founder of Apple, said, "A good product, technology, and features are not the most important. The most important thing is from the consumer's point of view." The emergence of demand must be a problem arising. Pay more observation to consumer concerns to see if you can provide solutions for them. And perhaps this is the birth of your next winning product. Most importantly, you need to put yourself in the shoes of the consumers and think about what they need, not what you think they need. Many businessmen fail because they ignore this point.[5] And here are advice for you on how to grasp the consumers' needs in the 3 life cycles of marketing.
Consumers in the audience stage — from the consumer's point of view, we need to consider how to wake up the consumer, stimulate him, and repeatedly make him remember me.
Consumers in the purchaser stage — from the consumer's point of view, we need to consider how to make the consumer choose us, reduce the cost of consumers to choose us, and speed up the speed of communication between consumers and us and buy us from the online stores.
Consumers in the user stage — from the consumer's point of view, we need to design a good consumer experience so that consumers praise our products.
Consumers in the communicator stage — from the consumer's point of view, we need to design communication forms or slogans for consumers so that they spread us and recommend us to their friends and family in a natural and uncontradictory way.
Conduct regular market survey.
Researching your market regularly is necessary to allow you to collect real feedback from users and help you understand the real needs of users and obtain the current changes in the industry market. In fact, almost all large companies have a dedicated market research department to monitor market changes, enough to show that this is an essential part of marketing. If your market research is accurate enough, you'll have a winning edge over your competitors.
Step 4# Choose suitable business models to adapt to the changes
For business, simplifying complex processes is what makes a company better than others. E-commerce has developed to date with many business models, such as B2B, B2C, but the most popular model is still B2B dropshipping model, one that optimizes both performance and cost. It's a good choice for both suppliers and sellers. And here we highly recommend our Dropship China Pro company, we provide many more competitive services than other dropshipping companies. Here are our strengths:
We provide a directory of factories for different products—and we've worked with many factories for more than 20 years
We provide a strict QC process— and we do QC when products enter and leave our warehouse
We provided a free storage period for two months—so don't worry about the inventory backlog
We provided package and customization services—help you build your own brand
We provided a well-established order handling system
We provided whole order shipping service—different logistics lines to choose
We provided free after-sales services—strong policy
We provided direct and fast communication—we have experts from all over the world to help you solve any proble
What are you waiting for, don't hesitate to contact us!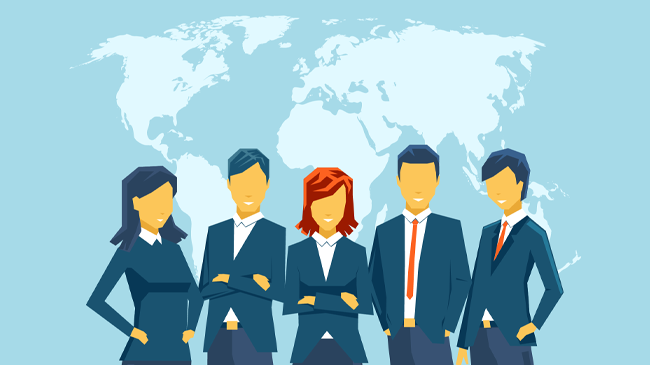 Conclusion
From the COVID-19 Epidemic to the Russia-Ukraine War, you may think that the development of e-commerce seems to have been hampered, but this is not the truth. From the real statistics, every crisis brings great opportunities for e-commerce. 2020 epidemic brings explosive growth of e-commerce, 2022 Russia-Ukraine war also ditto for the opportunities you should take to improve your business. Follow the steps on our tricks about how to respond to changes in your e-commerce business market quickly. And if you have any puzzles, please let us know. Welcome to our site.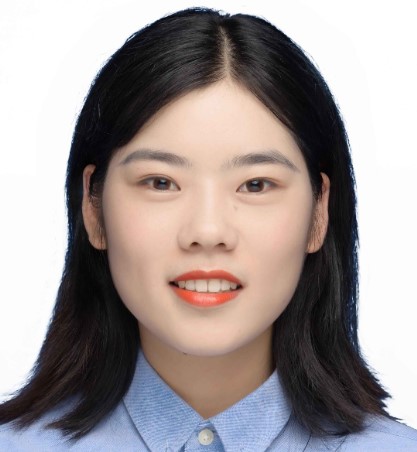 I am Komo, a marketing specialist with a strong focus on dropshipping. Over the past two years, I have gained valuable experience and expertise in the dropshipping industry. I have successfully implemented various marketing strategies to drive traffic and optimize conversions for dropshipping businesses. My passion for the industry has allowed me to stay updated with the latest trends and best practices, ensuring effective results for the companies I work with.