You may have heard about the current situation in China through CNN, BBC, etc., but I think only those of us who live in China can learn about the changes. Only we really know what events China is going through and what impact that will have on the e-commerce industry. So in this article, we bring you some really important news about China dropshipping business. And then we'll make some predictions about the market changes, wherever they're good or bad. But don't worry too much, we'll provide you best suggestions to move on.
China Dropshipping News 1# Covid Outbreak in Hongkong
Since March 2022, Hong Kong has entered the fifth worst outbreak in its epidemic history. The fifth wave of the outbreak peaked on March 3, with 76,991 positive nucleic acid tests in a single day. The Hong Kong government had to take closed-off management, which slowed down the pace of the whole city.
Logistics were halted, ports of entry for business were shut down, flights to and from the city were reduced or cancelled. Totally speaking, the entire economy of this free zone was in a state of collapse. The cargo volume to HKG has reduced significantly due to many truck drivers testing Covid-19 positive and being refused permission to return to mainland China. If your package needs to go through Hong Kong, it might be currently in a demurrage state. And the delivery party nees to transfer them to Shenzhen or Dongguan for abroading.
China Dropshipping News 2# Covid Outbreak in Shanghai
From 5:00 am on April 1, both sides of the Huangpu River in Shanghai have entered a state of closure and control. Up to now, the number of positive patients in Shanghai is still growing at 20,000+ per day. Shanghai air cargo congestion become worse and worse.
Air freight and wider supply chain disruptions will continue due to the extended blockade in Shanghai, Freightos reported. Shanghai-Scandinavian air freight prices climbed to $11.92/kg last week, up 43% from the recent pre-pandemic period. Dimerco forecasts the air-to-sea market, especially within Asia, until April 17, finding that congestion at Shanghai Pudong International Airport (PVG) is increasing due to cargo backlogs, rising prices and pressure on road transport. PVG is a hub for DHL, UPS, FedEx. An extension of the shutdown in Shanghai is more likely to result in a bigger disruption than expected.
That means, if your package needs to accross Shanghai, it should be currently in a demurrage state. And logistics need to transfer them to Shenzhen or Dongguan to be sent abroad. Suppliers' logistics chain was broken again.
China Dropshipping News 3# Covid Outbreak in Hangzhou
Since April 1th, there have been multiple outbreaks in Hangzhou, including the district where our Xiasha Fulfillment Center located. Several residential areas in Hangzhou have been identified as control areas. People are resticted to get into and out there, courier packages are also restricted. Therfore, logistics cannot flow unimpededly.
The latest news is that 2 school teachers have tested for positive. As a densely populated area, the consequences of an infection in a school are horrific. So the epidemic situation in Hangzhou is not very good.
China Dropshipping News 4# China Ministry of Commerce Officially Launched the RCEP
According to CCTV news, on April 11, China Ministry of Commerce officially launched the "National RCEP Series Specialized Training". And the first special training was held successfully. The training content includes the overall situation of RCEP and the main content of the introduction, RCEP goods trade market access and rules of origin interpretation, RCEP services trade, investment market access commitments and rules interpretation, China's relevant industries face opportunities, challenges and recommendations.
If you want to learn more details about RCEP, please check this post: How will E-commerce develop in 2022.
Covid Outbreak lies in Uncertainty
These three China's top cities are tracked in the epidemic fiasco, which is a very tough situation for cross-border eCommerce. As the epidemic prevention and control plans in different areas of China get stricter, different provinces might carry out lockdown in the incoming days, leading to disruptions and bottlenecks in the domestic logistics supply chain. If the situation worsens, your products might take longer to be delivered from the factory to our fulfillment centers.
Take us as an example, today, some of our parcels got stuck in Xiaoshan District Transfer Station due to strict controls. However, we have canceled those parcels delivery and redirected our traffic to our Shenzhen Fulfillment Center, which is operating normally. To protect our customers' businesses, we always strive to find the most efficient solution to any possible disruption in the supply chain. And we will continue to do so in the future. However, we would like to inform you that these supply chain disruptions might worsen in the following three months so that you can prepare for any possible changes.
Best Solutions for You
Given the circumstances, the best way to keep your business running smoothly and timely is to stock products at fulfillment centers in advance. So domestic logistics bottlenecks in China won't affect your order fulfillment times.
You would be asking yourself why you need to stock products, right? The answer is simple; suppose you have enough product quantity stored at our fulfillment centers for your store consumption. In that case, you won't be affected by any sudden delays in deliveries from the factory to our warehouse.
Plus, you would be able to deliver products to your customers way faster than other competitors of yours that are not doing this. So while your competitors experience longer deliveries, get bad reviews, lower Facebook page feedback scores, and their ads reach fewer people for the same budget you use. You will be gaining an advantage over them. And therefore you will have higher chances to monetize better your ads performance and scale your business more efficiently. We highly recommend you make adjustments to your books.
While there is life there is hope.

Come to our center for more news and helpful information! Contact e-mail: info@dropshipchinapro.com
.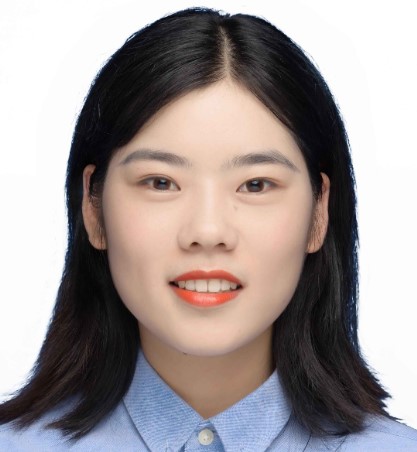 I am Komo, a marketing specialist with a strong focus on dropshipping. Over the past two years, I have gained valuable experience and expertise in the dropshipping industry. I have successfully implemented various marketing strategies to drive traffic and optimize conversions for dropshipping businesses. My passion for the industry has allowed me to stay updated with the latest trends and best practices, ensuring effective results for the companies I work with.