Keeping track of a customer's journey across one of the biggest online platforms worldwide is indeed beneficial for any business. Taking advantage of the actionable data that Facebook offers is a brilliant way of deeply understanding your audience at a granular level. Such customer analytics is a vital part of any company's operational and marketing strategies.
A business owner or manager will surely know that millions of data are floating around the web, waiting for him to catch and organize them. A business should somehow manage to pull a trick or two in properly accumulating, sorting, analyzing, and eventually using these data for the company's benefit. Believe us when we say that every company may be a beginner, expert, minor, or a large company. You will need to take advantage of customer analytics. They provide a basis for your current and future management system. Through these numbers, you will improve the customer journey while preparing for your business's future.
Customer data will float around you, bump into your face, but won't try to organize itself. And this tool's value will only depreciate through time. The best time to get and manage them is as soon as possible! Fortunately, Facebook gave us everything we need to know more about our audience inside their platform. Facebook analytics
Importance of Facebook Analytics
Marketers and analysts are the most benefited from Facebook Analytics since they are the ones to provide informed decisions, they have to
Results to proactivity and better efficiency
Anticipating the future and preparing for it is what a business can do with Facebook Analytics. Since the scene is now bombarded with constant competitive pressure, knowing what the company's future holds is a great advantage. Pinpointing what your customer truly needs will result in a better customer experience and a more developed relationship with customers.
Using these analytics, you can develop a comprehensive customer profile that can lead to a better understanding of your audience and clients. This will relieve you from the trial-and-error processes and focus more on specifically directing your customers' issues. Facebook analytics can also be used as predictive analytics to prepare the business for future changes. It will help you gain, retain, and nurture your most profitable clients, giving you better sales and, eventually, better margins. Many businesses, especially during these challenging times, are on the verge of giving up due to unforeseen circumstances. But due to the help of Facebook Analytics, you can safeguard your company from significant business risks.
Change is the only permanent thing in this world, and it's true even to businesses! A stagnant business will soon meet its demise if it stays like that. Adapting to changes such as delivering different products according to seasons will make your business more flexible. Not just products but also relevant marketing strategies will give the company a huge advantage!
Since your products are your company's lifeblood, you should know how your clients feel about them. They may demand different personalization processes to cater to their needs. As a major component of your business, the product will tell you how the business should operate and how much money you need to invest. With proper analytics management, you will discover other relevant products aside from the ones you are already selling.
Increased sales and improved profit margins
This benefit is simple to understand yet interesting. The more knowledge you acquire about your customers' feelings and preferences, the more often they will buy from you. To maximize this benefit significantly, a business should know its clients' purchasing decisions, priorities in shipping times and modes, and many more.
Facebook Analytics Will Only Last Until June 30, 2021
It has been long and meaningful years with this powerful tool. It is indeed saddening to hear, but Facebook Analytics will soon be no more. There are only three months left to its existence, and if you still haven't heard of it yet, this is the perfect time to read further on this blog.
The good news is, people using the tool may still access it for plenty of time, giving them the chance to retrieve and export charts and tables from the tool. Other alternative tools marketers or advertisers can use aside from Facebook Analytics, such as Facebook Business Suite, Ads Manager, and Events Manager.
Ads Manager lets users make and eventually manage Facebook ads. It will enable you to view, make changes and see results for all Facebook campaigns, ad sets, and ads.
Events Manager allows users to connect, view, manage and troubleshoot data from the app. It can also manage other Facebook business tools such as Facebook pixel and conversions API (application-programming interface).
Facebook Business Suite enables users to manage Facebook and Instagram business accounts. It can give its users a detailed overview of the business's audience, contents, and even knowledge about current trends.
It is a free analytics tool provided by the giant company Facebook that you can access through the browser or the Facebook Analytics mobile application. Although free, Facebook Analytics is made to work with Facebook Ads, which is not free, meaning you still have to pay for the Facebook Ads to utilize Facebook Analytics fully. Despite that fact, Facebook Analytics still provides data about page views, visitor demographics, etc.
How to Access Facebook Analytics
When you're on a computer, there's no need to install any application. You have to access it by logging in to your Facebook business account. If you're using a mobile phone or any other similar portable device, you can download the application for free from the Google Play Store or Apple App Store.
Facebook Analytics tab can be found inside the "Measure & Report" section. You have to install "Facebook Pixel" so you can access data from your website. Within your Business Manager account, you can find your Facebook Pixel ID by navigating through Measure & Report > Events Manage > Pixels.
After logging in through the browser, you can notice statistics such as New Users, Unique Users, Top Landing Pages, Traffic Sources, Week Retention, Median Session Length, and several other growth metrics. It can provide you which computer or mobile operating systems your clients use, what time users are most active, what language they speak, and other helpful information.
However, on the Facebook Analytics App, you will be given an option which charts of data you want to see first. You'll be able to turn a blank page into a fully-loaded page in just a matter of minutes. If a user has once used an Analytics tool, he will notice many apparent similarities, although the Facebook Analytics app is simpler.
The Difference Between Facebook Page Insights and Facebook Audience Insights
To be clear, Facebook Page Insights and Facebook Audience Insights are both Facebook analytics tools, but since both can work hand in hand, they are often referred to as the same. In practicality, these two tools have different uses and purposes. This is a more straightforward way to differentiate them:
Facebook Page Insights will provide you detailed reports about your Facebook Page. It enables you to determine what type of content works, how your audience interacts with your content, and how you can improve your content marketing strategies as time passes by.
Facebook Audience Insights will also provide you detailed reports, but this time, about your audience. This will let you to target ads and make more relevant content efficiently.
How to use Facebook Analytics
You can go to your Facebook Page and click "Insights" located at the top menu. After clicking it, you'll be sent to a page, specifically on a tab named "Overview." Here, you will be given a general preview of every happening with your Facebook Page. Here is the information you can gather from it:
Actions on Page: This refers to the total clicks done for your contact information and call-to-action button by customers and other audiences inside the page.
Page views: This sums up the total views of your page, including views without logged in user
Page Previews: This is the total number of times people checked the preview of your page.
Page Likes: Total sum of new likes.
Post reach: Total sum of people who saw your posts in their news feed or timeline.
Story reach: Total sum of people who saw your Stories.
Recommendations: Total sum of people who recommended your page.
Post engagement: Total sum of post likes, comments, shares, and other engagements.
Responsiveness: How fast and how frequent you respond to messages.
Videos: Total sum of video views of three seconds or more.
Page followers: Total sum of new followers
Orders: Total orders and earnings.
Another notable feature of Facebook Analytics is the "All post published" section, where you can view your posts' results. For each posted content, you'll be able to see if it:
Type: Whether it is a link post, image post, or video post, this column will give you enough knowledge of which type of post appeals to your audience the most.
Targeting: This feature tells you if your post has public privacy or is only targeted to a smaller number of people, such as Facebook Groups.
Reach: This will give you insights into how many people saw your posts. You can also compare the results of your organic and paid reach
Engagement: This feature totals the sum of clicks, reactions, comments, and share your page and posts received.
There are indeed several more data you can find inside the Facebook Analytics feature. Just a few more clicks, and you'll be able to learn how they function and their purpose.
Google Analytics vs. Facebook Analytics
Although both have their applications, each app has features absent from the other app. We will only focus on Facebook Analytics and its attributes that are not present in Google analytics for this blog.
One of the most apparent differences and advantages that Facebook Analytics has is its in-depth integration with various Facebook channels. Remember that it is Facebook, the king of social media platforms where millions of people interact every minute. It is also where you widely promote your business and where you get most of your presence online. When compared to Google, Facebook is a more social app. It gives you endless opportunities to gain new leads. There are other ways to gain information in analytics through other non-Facebook-produced tools such as Google Analytics, but it sure cannot utilize every data Facebook can provide.
Although Google Analytics can gather the surface-level information that Facebook Analytics can provide, there are more valuable features this tool cannot do. For example, with Facebook Analytics, if you want to decide on whether what post you will focus on more, it will give you insights on what content or post generated the most sales for your business. You can also make cohorts with Facebook Analytics to measure how impactful your marketing efforts are. This can help you to improve future decisions.
Best Thing to Do Before the Shutdown
Facebook Analytics will no longer be available after 30 June 2021, and it's time for you to export data and charts from this powerful tool finally. Until then, you still can access reports, export charts, and tables, and explore insights. Here are easy steps to export and download Funnels, Cohorts, or Breakdowns columns:
1. From the upper part of the chart, you can see a three-dot button. Click it, then select Export as CSV.
2. From there, you can follow the on-screen instructions.
Other section aside from Funnels, Cohorts, and Breakdowns
While the other Facebook Analytics section won't let you export directly from "Overview," you can try to click the charts you want to export to see more details and export from individual charts. To download them, click the arrow button that points to the right, located in the chart's top right. Your computer should automatically download the information from the chart in a CSV file format.
After learning these things, you may now proceed to the Facebook Analytics application and make your business benefit a lot from it! For more of these content, you can follow us on our social media accounts on Facebook and Instagram. You can also visit us at https://dropshipchinapro.com/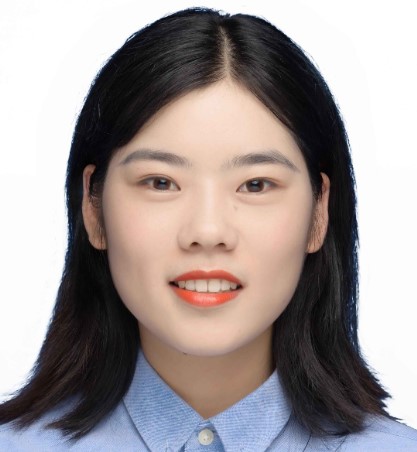 I am Komo, a marketing specialist with a strong focus on dropshipping. Over the past two years, I have gained valuable experience and expertise in the dropshipping industry. I have successfully implemented various marketing strategies to drive traffic and optimize conversions for dropshipping businesses. My passion for the industry has allowed me to stay updated with the latest trends and best practices, ensuring effective results for the companies I work with.