As an online store with a dropshipping model, switching dropshipping products from time to time is an excellent way of keeping with the needs and wants of your customers. Adaptability to significant events is where your ecommerce business should shine. Yearly, there are events that people celebrate, may it be because of religion, organization, government, or certain beliefs. Whatever is the reason behind this, a business owner or manager should look for a way to take advantage of these occasions. In this blog, we will be focusing on two of the most celebrated events in the world, the Father's and Mother's day occasions.
Even though both events were not as big and busy as Christmas, New Year, or Black Friday, these two special days are still two of the biggest shopping days in a year. And whatever a person believes in, he will always have a mother and father he can celebrate it with. Or he or she can be the one people will celebrate it for! Prepare your business to meet customer demands, or else they'll find another store to do it for them. Let us now discuss what strategies your business can implement to take advantage of these holidays fully!
Mother's Day Products
According to National Retail Federation survey, Mother's Day spending this year is expected to reach $28.1 billion. This number was $1.4 billion higher compared to the total spending last year. This year's mother's day celebration is expected to be more intimate and warm than last year. People are expected to make up for the last mother's day since that was the start of the COVID-19 crisis. Safety protocols and lockdown hindered our last celebration. However, this time, people feel more comfortable with gatherings and celebrating life with the recent access to vaccines. We are now more allowed to go out, meet our loved ones, and organize events with certain safety guidelines. It is also expected that consumers will prepare at least $220.48 on average to be spent for this special day.
This 2021, Mother's day will be held on the 9th of May in the USA. Fifty countries around the world celebrate this event. Countries such as Australia, Belgium, Germany, Finland, Switzerland, Turkey, Denmark, and Colombia celebrate on the second Sunday of May, while a large part of Latin America celebrates on the 10th of May. Only Spain, Portugal, Lithuania, Romania, and Hungary celebrate on the first Sunday. In this section, we will be discussing the best dropshipping products you can prepare for your customers:
Kitchen Tools: Mothers and kitchens, what is a more classic pair? This is probably the most common thing on this list. Mothers love to cook, so why not upgrade their cooking game by giving them this cool and high-tech stuff?
Despite being developed for a long time now, air fryers have only made their name to the scene lately. With the multiple contents made by a well-known influencer on different social media platforms, even your mother has probably heard of this already. The craze over this product is indeed overwhelming, and securing and manufacturer who produces this with top-notch quality is easy with the help of Dropship China Pro's expert team. Some of the benefits of using an air fryer are: promotes weight loss, safer than a deep fryer, and reduces disease risks.
Wine Fridges – if your business is into distributing appliances, a portable wine fridge is the perfect product to promote during this mother's day! Wine fridges have been popular in bars and restaurants, but recently, their popularity skyrocketed due to the lockdown. People now want the idea of having a minibar inside their home or at least give it a "bar vibe." Having a dedicated environment for your precious drinks to keep them safe and cold is a must!
Electric Kettles – well, aside from having ice-cold drinks, an option to have a hot cup of tea during a cold night should always be available. An electric kettle is better than the traditional kettles since it can now boil water faster, have better portability, lightweight and smaller in size.
Home and Bedroom: Although this seems like a group of common gifts for moms, this remains a top pick for people during this season. M-others will always love to decorate the home and bedroom, and satisfying these wants is perfect during mother's day!
Plants – since the pandemic started, people have looked for anti-stress hobbies to do, and growing and collecting plants has been the craze. Aside from using plants as decoration, they also help reduce carbon dioxide in the air to minimize the risk of irritants. Dropshipping suppliers and agents can now accommodate these types of products! This product is perfect for summer and is expected to bloom more in the future. Air-purifying plant is included in the list of best dropshipping products made by Shopify.
Curtains – how long since you noticed your curtains have changed? Maybe a day, week, or a month ago, but indeed, your mother is into choosing the best curtains for your home. One of the trending products in e-commerce stores is blackout curtains. This is perfect for people who want to watch a movie or those who love a more gloomy vibe during hot afternoons. This is also perfect for elegant exteriors.
Orthopedic pillows – aside from comfort, orthopedic pillows are now popular due to their health benefits. It helps in improving sleep by providing comfort to the neck and head. It keeps your body in a neutral position to prevent problems such as a stiff neck. Also, the lack of sleep boosts the risk of fatigue, unproductivity, obesity, diabetes, hypertension, and heart problems.
Camera and Phone Access: We're in the digital age, and it's rare to see oldies, not into mobile phones and other gadgets. People of higher ages are now more attracted to online shopping and selling. This is the reason why you shouldn't overlook this kind of gift for mother's day.
Ring Lights – for better quality videos and images, the right lights will help. Every single event inside the family must be documented or, at the very least, photographed. Your customers can use this for pictures they will upload on their most visited social media platforms.
Tripods and other accessories – a tripod can hold mobile phones and cameras for better stability in taking pictures. It is also a more convenient way of keeping your phones steady during video calls or even long calls. There has been a massive wave of searches recently on these products, so you have to keep an eye on them and make sure you have enough stocks to answer your customers' needs.
Father's Day Products
Father's day is a huge day for e-commerce retailers. And you're probably missing out if you still haven't thought of preparing for it. Do not lose any opportunity to let this event pass without doing a thing for your business.
In buying gifts for fathers, the common thought would be practicality should be prioritized. Although part of it is genuine, modern dads also love other stuff now, such as gaming, phone, personal computer, or other gaming platforms. Times have changed, and your business should always keep up with it. Being stagnant wouldn't bring you anywhere. Here are the dropshipping products your business should offer this coming father's day:
Drinking and gaming accessories: Digital and mobile stuff are essential to younger dads. Gaming dads are becoming a trend! The way of life of newer dads says a lot about how technology transforms culture. Also, aside from the leisure of gaming, dads love to drink! Provide them with genuine happiness by giving them a tool to level up their drinking game.
Cooling pint cups – this innovative glass will keep the beverage cold for several hours after getting taken out of the freezer. Dads love to chitchat with friends for so long while drinking, so keeping their drink cold is indeed a game-changer.
Anti-blue light eyeglasses – a gamer dad will always be staring at a giant screen playing his game. This is risky to their eyes without any support, and giving them extra protection while playing games is undoubtedly a heartwarming act. Also, this product is consistently on the top of Shopify searches starting May, so you wouldn't have to worry if this will work or not.
Self-care products
Beard trimmers – men constantly need to trim their beard to look clean and presentable, and you can make this job easier by giving out to your customers a portable beard trimmer. Be sure to order this from your suppliers soon since this product may run out of stock in no time!
Home tools
Home toolkits – sell a complete set of toolkits to your customers. This is helpful to finish specific household tasks. The absence of even a single screwdriver may considerably delay a particular task. Also, dads love to fix things inside the home, so this is a good gift choice.
Promotion
There's no point in selling a product without letting your audience know about it. Selling is as important as promoting your business. Keep your customers updated on your plans for the coming days! Here are the ways to promote your business before these big events:
Use every social media platform possible
Content marketing is the fastest way to advertise your business's current promotions. Attract customers online by implementing creative posts about moms and dads such as trivia, celebrity parents, or even a parent's review of your products and services. This way, you can inculcate your audience's mind that the business values parents and is family-friendly. You can also provide them with various posts, including images, videos, stories, and interviews for diversity. A business owner should always know that an emotional connection with your customers is a firm foundation of a good customer relationship.
Create a Special Father's and Mother's Day Collection
For example, you are in the clothing industry, and you could identify a group of clothes that will be on sale for a specific time in line with the celebration of the said events. If you're in the beauty cosmetic industry, you might want to curate a gift basket with a special discount specifically intended to be gifted to moms. This gives your customers the luxury of not worrying about gifts since your basket already includes assorted products. You can also provide rewards to those who will avail of the basket gifts on their loyalty cards if you are running a loyalty program or granting them discount coupons.
Business should not be plain and boring, have fun! You can promote your business through popular dad jokes since this is where they are most recognizable. Being timely and interactive gives your business a huge advantage over your competitors. Can you imagine your customers laughing and even sharing experiences in the comment section simply because you cracked a slightly corny joke? That's fantastic! Jokes will undoubtedly leave a strong, long-lasting on your business!
Making a Guide for Buying Gifts
Make your customers' shopping experience easier and smoother. There are two ways to have this done:
1. Create a how-to blog about the best buys that customers may avail of from your store. This is where you can promote or highlight your products that can be gifted specifically for parents. You can also include herein the best sellers in your store.
2. You can identify the products you think would appeal to dads and moms and put it in the same category. For example, you are selling clothes; you can curate a collection from bottom to top clothing and regard it as a group. Another way of attracting customers to check out your products is to group them into price categories. You can make a category named "Gift for dads – $50 and below". This way, customers who have a specific budget will not be hassled scrolling through your website looking for a product of a certain price. To do this, you must have clear knowledge about your consumers and the type of products you are offering.
Looking for a cheap but effective strategy? Use e-mail marketing. This allows you to reach a larger group of people without huge costs. However, in this campaign, an e-mail list should be prepared.
Send out as many e-mails as possible on the first wave and send another set for the update. You can use templates but be sure not to use the same content repeatedly to prevent being distinguished as spam. If you have the capacity, you should make the e-mail as personalized as possible to make your customers feel your intentions to connect with them. You can include products in your e-mail if you have enough knowledge about the recipient. For example, you know that the recipient is a father of two and your business is hardware-related; you can state that your products are safe even for little children so they can participate when you are fixing something and learn even the basics.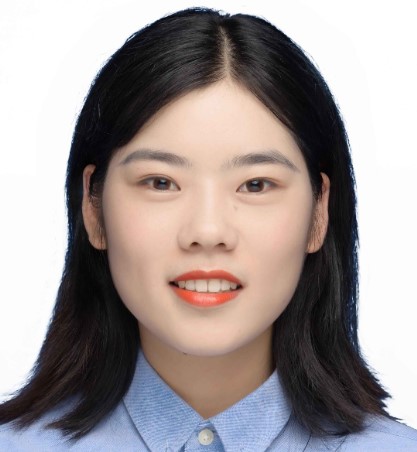 I am Komo, a marketing specialist with a strong focus on dropshipping. Over the past two years, I have gained valuable experience and expertise in the dropshipping industry. I have successfully implemented various marketing strategies to drive traffic and optimize conversions for dropshipping businesses. My passion for the industry has allowed me to stay updated with the latest trends and best practices, ensuring effective results for the companies I work with.