Fulfillment services are indeed a great help for e-commerce dropshipping businesses to easily grow and succeed by easing out their processes and giving them dropshipping solutions. It is a third-party agreement between your company and another party, where they will be obliged to receive the order, prepare, store, and even ship your orders to your customers in their doorway. Your drop shipping business may have grown faster than expected that your orders can no longer fit into your warehouse, and now you are trying to scale your business while still answering your customers' needs. An instant answer to your question if you can do this is availing the services of fulfillment centers.
What is fulfillment services?
A fulfillment services company relieves your dropshipping company from hiring, training, and managing workers to work for you in the fulfillment order process of your business. You will also don't have to purchase machinery, equipment, or even build a building to operate a warehouse. These needs are undoubtedly costly, and these things will hinder you from adapting to certain business changes, such as accepting more orders or implementing another product line. Fortunately, with the help of fulfillment centers, these will all be possible. You also do not have to worry when your sales go up since fulfillment centers are equipped and will be able to manage the surge. When things get a bit worse, and you are now selling less, there will be no idle equipment, excess labor, equipment, or space.
For an owner who handles a dropshipping store, the best thing you can do is have a fulfillment center, whether in-house or outsourced. It can serve as your one-stop place for any type of fulfillment solution that your store needs. However, from the two, outsourcing fulfillment is better when you own an advanced e-commerce store that receives more than 30 orders per day? Why? Simply because it will take out the burden from your company to prepare and ship your products to your customers. It will let you discover more things aside from packaging and managing products and dealing and talking with several customers and carriers. Outsourcing your Shopify fulfillment is probably one of the most efficient and effective methods you can use. Here are the three methods you can use:
Dropshipping: Dropshipping is the most convenient of this list since it is an entirely hands-off fulfillment management process the requires the least effort from the company. In this set-up, a third party will be the one to source, store, package, and ship your products. All you have to dodo is spread the word through marketing to sell your products to your customers eventually.
In-house fulfillment: This is a DIY type of fulfillment process where you and your workers will be the ones to deal with sourcing, storing, marketing, selling, packaging, and shipping your inventories. All of the burdens will be at your hands, which is more like the stressful way of running a dropshipping business. You will also not quickly shift products or scale your business with this type of fulfillment since every move in the number of orders per day will mean a readjustment of time and energy inside the company.
Outsourced fulfillment: This process is mixed of the two fulfillment methods. Outsourced fulfillment divides the tasks between the fulfillment company and your company. You will be sourcing, marketing, and selling the products while the third-party fulfillment company will integrate your Shopify store and will be obliged to deal with storing, packing, and shipping your products. In a sense, this is the most balanced of the three options. Although your company will have significant responsibilities, you will also be relieved of certain tasks that will let you focus on other critical business areas. Small businesses tend to go with in-house fulfillment centers first since the tasks they need to uphold are not really that burdensome. As time passes by, these small businesses grow and switch to outsourced fulfillment. However, some of them opt to still go with in-house fulfillment. This serves as the bottleneck of their company from reaching different heights. It deters development, adaptability, and innovations.
Benefits of Outsourced fulfillment with Shopify
Take note that it may not be the time for your company or business to step into this system since you still have minimal orders per day or your business simply can't fund the extra expenses to hire a fulfillment center's services. But that does not matter since one day, and you will surely reach this phase. There are many opportunities in the e-commerce world, and learning about them ahead of time is a good motivation to push you through in responsibly running the business. Here are the advantages of availing of outsourced fulfillment services.
More than half of customers' decisions are influenced by fast and affordable deliveries. That is simply why if you are thinking of a great way to boost your sales, providing fast and reliable delivery services is a top-notch option. With outsourced fulfillment services, you can avail of carrier services or even choose from hundreds of possibilities with the help of a third-party fulfillment company. It would be their task to find you the most cost-effective way of delivering products from their promises to your customer's homes. These fulfillment centers are knowledgeable enough about the industry since they consider staffing and geographical locations in choosing the best way of shipment.
Compared to in-house fulfillment, outsourced fulfillment services require less effort. It also gives you a competitive advantage in gaining more positive feedback on your online store's website.
If you have spare money for improving your systems, hiring a third-party fulfillment center is a good move. Nowadays, it would help if you were careful in investing your money on non-value adding and worthless investments. Aside from they mean extra expenses, it will also be a waste of labor. You can think of outsourced fulfillment as an investment and a means of saving. In this model, you will pay fees to chosen fulfillment centers like Dropship China Pro to deal with your order fulfillment needs. And that doesn't end there. Upon hiring a trustworthy company, you will be able to save up on costs such as warehouse management, personnel and labor, miscellaneous expenses, maintenance expenses, and others. If you think about it, your savings, at times, will be larger than your expenses.
As tallied, Shopify store owners save for more than 15% on shipping fees when they outsource fulfillment centers instead of fulfilling orders on their own. This percentage still does not include the expenses dodged due to empty warehouse space and other maintenance, miscellaneous, and operating expenses. This advantage enables your business to initiate promotions such as offering freebies or providing a discount on items for a certain period of time. Speaking of discounts, people are statistically more attracted to discounted items despite having a huge cost. For example, a person will more likely buy from a store that offers a product at $100 with a 50% discount compared to an item that costs $50. It gives customers a sense of relief or false hope that they are buying a lot cheaper, although, in reality, that is not the case.
Excellent Customer Service
If you are still wondering what makes people abandon carts, there are only two things you should know exactly: costly shipping costs and decade-long delivery times. Of course, who would want to pay for high-cost delivery anyway? If you could pave the way to offer a free shipping clause to your customers, do it. Shipping costs are what hinder people from checking out their dream products. Also, free shipping is attractive. It feels lighter for customers to click that buy button if they only pay for the products themselves. Also, as much as possible, you should guarantee your customers fast and smooth deliveries. Your delivery services are somewhat the mirror of your overall services. This is where people will first evaluate the quality of services you render, whether you are doing it professionally or not. Fast and low-cost delivery services are what customers love! It builds customer trust, which initiates long-term customer relationships.
When you plan to scale your business for business growth, one of the things you should consider is expanding your reach to different regions of your country or even to different countries from several parts of the world. This means that you have to focus on product preparation and shipment since more orders will inevitably come your way. However, it is not overall an easy task. With a standard business model such as the brick and mortar model, it is almost impossible to do this, especially due to lack of funds and resources. However, with outsourced fulfillment, you can expand into multiple channels, enter several niche markets, and even provide a new product line without any hassle. An increase in orders wouldn't mean a slower fulfillment process or delivery times. You can accept more orders and still not worry about dropping your dropshipping standards.
Ease of Access to E-commerce Technology
Upon outsourcing fulfillment services, you'll instantly gain access to technologies that your dropshipping agent, fulfillment center, or warehouse has. For example, when you partner with Dropship China Pro, you overall fulfillment process will be automated with our Order Management System. This will lighten up your duties as a business owner since you'll no longer have to deal with customer concerns and complaints.
These high-technology systems aim to ease up inventory management. It automatically keeps track of orders, inventory levels, and shipment processes to ensure that the utmost customer experience is fulfilled. There's nothing more essential in management than keeping track of data to answer defined needs efficiently.
Things to Consider in Choosing the Right Fulfillment Option
Despite its quite attractive benefits, fulfillment with Shopify has its drawbacks. After availing of this service, you will lose control over the fulfillment process of your company. This means that you would not be able to personally help your company to clear questions or solve problems in unfavorable circumstances. You will also lose control of the delivery speed and the quality of your product's packaging. Speaking of packaging, you will not have enough power on how you can personalize your products according to your preferences. You cannot offer cards or another type of packaging other than what the fulfillment center provides.
Well, everything comes with a cost. To have a grip on the advantages mentioned above, you have to pay for the price of the fulfillment service. This cost depends on the kind of product your want to outsource, the place to where they will be delivered, and the quantity of your order.
Activating a fulfillment service with Shopify is indeed easy. Here are the things you have to do:
From your Shopify admin, you have to navigate your way to the Settings > Shipping and delivery.
From there, you will enter the Customer order fulfillment section, where you can click Add fulfillment service
You will be given a form where you should fill up:
a.the title of your custom fulfillment provider
b.the email address of your custom fulfillment provider.
Click Save
No doubt, it would be a huge competitive advantage for you to avail of fulfillment service, especially when you've already reached a certain level of orders per day. The pros of partnering with a fulfillment center greatly outweigh its cons. It is a no-brainer decision that every dropshipping business owner should take. If you have questions about fulfillment centers, warehousing, and other dropshipping solution, Dropship China is willing to help you.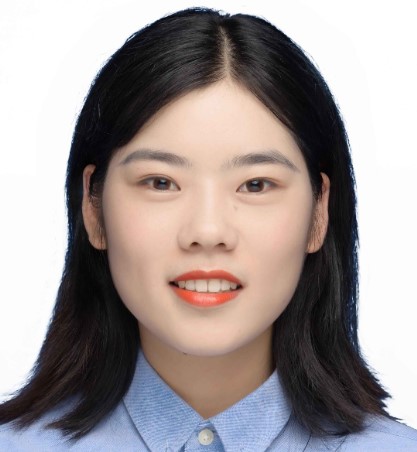 I am Komo, a marketing specialist with a strong focus on dropshipping. Over the past two years, I have gained valuable experience and expertise in the dropshipping industry. I have successfully implemented various marketing strategies to drive traffic and optimize conversions for dropshipping businesses. My passion for the industry has allowed me to stay updated with the latest trends and best practices, ensuring effective results for the companies I work with.