How many losses have you incurred because you have started too big or optimistic as a developing brand? You may still be dealing with the losses or have gone past them and developed an apathy for the trade. The challenges of a starting brand can't be overemphasized but you must equally remember that your major competitors dealt with such challenges and prevailed, in this article, I shall give you wonderful tips (an eye-opener) into surviving these challenges and emerging strongly as a brand that can stand the test of time in the contexts of reputation, efficient service, profitability, and customer loyalty.
Now let's discuss the tips to thriving as you develop your brand/business around shipping involvements, am sure you are as eager as I am a friend!
Testing Period
This is that stage where people are trying to have a feel/taste what you offer different from others, they must have been failed by other competition to try your service, or they want to try something new, either ways you must make sure to leave an impression that's long-lasting and would make them loyal to you (so important). it's best to source on Aliexpress when your orders are between zero to five (0-5) because Aliexpress gives good prices(affordable) for single orders at this stage of your business growth.
Stable Orders
Your ability to sustain success in the previous stage and work with your team publicity and promotion wise would bring you to what I would call a place of stable orders, at this stage you have more than ten (10) orders in successive short periods say daily or three to five (3-5) days. This stage is a proof of building strong brand/customer loyalty and you can't afford to flop, so start to find a drop shipping agent preferably I would always recommend Dropship Pro China for their excellence, smooth customer interface, fulfilling orders, and delivery of goods in the best of conditions. An exciting offer Dropship Pro China offers and I think you should take advantage of while it lasts is: the fact that they can buy fifty to hundred (50-100) pieces of your order for you at a time, and then start to send out your orders every day. This way you get a good wholesale price for your products, and you have stable service because Dropship Pro China works with tested and trusted good shipping companies that would make sure orders arrive quickly. In addition, this arrangement helps goods to be kept in the best conditions just in case you don't have space or required maintenance equipment/conditions to keep this product with yourself in bulk, In summary, Dropship Pro China is helping you take your risk!.
Several Hundreds Of Orders
This is the peak and dreams we (Dropship Pro China) are committed to bringing through for all business owners, that's the reason behind this article to make sales come through for you at high influx owing to our loyalty and excellent delivery at an affordable cost. At this stage of getting several hundreds or thousands of orders a day, you can consider the following expertise options Dropship Pro China offers:
First, you could consider fulfilling from China (very good option) or from overseas
Move some of your products to oversea warehouses, especially the United States and Europe, so orders can arrive even quicker. Our newest service gives you access to fulfill your orders outside China through our warehouses in the United States, Belgium, Germany, United Kingdom and Australia at the undiminished quality of services.
For products, Dropship Pro China would source for one to two (1-2) factories for you to focus on producing your products, we would also facilitate every communication (terms and agreements) on your behalf. So your orders would be fulfilled from both Chinese warehouses( for your new testing products) and overseas warehouses.
Making Your Orders
Dropshipchina Pro has a smooth user interface and technology that can handle more than a thousand orders per minute without glitches, aside from their connections with port transport agencies to facilitate delivery in quick time they have efficient packaging equipment's. A guide to making your orders today:
Email us (Info@Dropshipchinapro.com) we would give you the necessary quotation, help you source for the products and order fulfillment would be automated from our system. Saddle your drop shipping worries on Dropship Pro China and trust us to lift those burdens forever, we are always at your service. In this text is just one hyperlink to lead you to the Dropshipchina Pro website where you can make orders and subscribe to our email list, you never can tell the needed offer we would bring to your doorstep.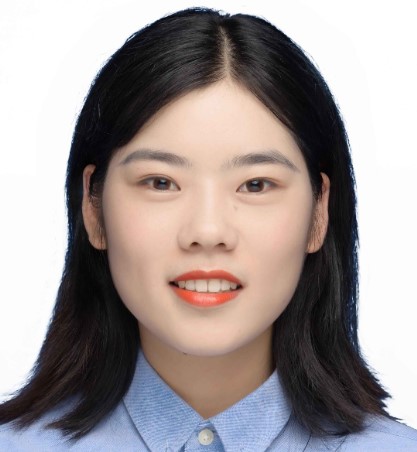 I am Komo, a marketing specialist with a strong focus on dropshipping. Over the past two years, I have gained valuable experience and expertise in the dropshipping industry. I have successfully implemented various marketing strategies to drive traffic and optimize conversions for dropshipping businesses. My passion for the industry has allowed me to stay updated with the latest trends and best practices, ensuring effective results for the companies I work with.