If you are an entrepreneur who wants to establish a lucrative online business, then dropshipping will be the ideal business model for you. This concept will be beneficial especially for gen "Z"- ers and millennials as your skills in internet marketing will far outweigh your financial capacity. And since you don't have to deal with stock inventories, you can immediately start a dropshipping business even if you have limited funds.
So take time to read this guide as we are going to share some steps in building a profitable online dropshipping business.
What Does It Take To Start A Dropshipping Business?
When an online store or eCommerce website ventures into dropshipping, the products you are selling (at least some of them) come from a third-party supplier and/or manufacturer, who will then fulfills the order once your customer will purchase something from you.
This will be a huge advantage on your part as a businessman as it not only cut the operational cost but it also allows you to focus more on customer acquisition.
So if you're ready to embark on a business where you can compete with the industry giants (even with a limited budget) then we recommend that you follow these steps:
Select A Money-Making Niche
First off, you need to choose a niche, something that you're really interested in staring business with. Not only that, your niche of choice must be laser-focused so as to cater on a specific group of clientele and the products you are going to sell should not be hard to market.
Here are some pointers that you need to consider when selecting a money-making niche:
Opt for products that can bring more money – When operating in an online dropshipping business model, the amount of hard work you need to sell a $10 item will just be the same as selling a $100 item. So opt for higher-priced products that bring more money.
Partner with a supplier that offers low shipping cost – In a dropshipping model, the supplier handles the shipping. So if their shipping cost is high, then they are "repelling" your customers instead of inviting them to buy something.
We recommend that you partner with a reputable supplier who can provide inexpensive shipping packages like Dropship Pro China so you can, in turn, offer free shipping options to your customers and attract more sales in the process.
Choose products that can entice the customer to make an impulse purchase – In other words, your items must appeal to people with disposable income and it should trigger them buy impulsively on the spot.
Perform A Competition Research
Don't be satisfied by choosing a product that has little or no competition at all, because chances are these products have high shipping cost, manufacturing issues, and poor profit margins.
Instead, check out your competitor's products, determine the items with high demand, and come up with a way that you can offer them to customers in a better way without affecting your ability to earn income.
Build A Website To Market Your Products
This is extremely important so you can market your products to target customers. And the good thing about this is that you don't have to be technically-inclined as developers have made it possible for everyone to make a website effortlessly. And it even has lots of apps to help increase sales too!
Come Up With A Customer Acquisition Plan
There are many ways to attract customers, but if you want to be really efficient in promoting your products then we suggest you start an ad campaign on Facebook. Not only will this allow you to place your offers directly to target audiences, but it also enables you to generate sales immediately.
And you also need to make use of email marketing and learn SEO to ensure long-term success.
Analyze And Adjust
And finally, a successful online dropshipping business cannot be complete without keeping track of your conversions.
Like other business models, collection of data are also crucial so can determine which products are making money and which ones you need to improve. Aside from that, you will also have an idea where your customers are coming from and what path did they do in your site that ultimately led to a purchase.
Data analysis is always necessary so you can scale the areas that work and adjust or eliminate what doesn't.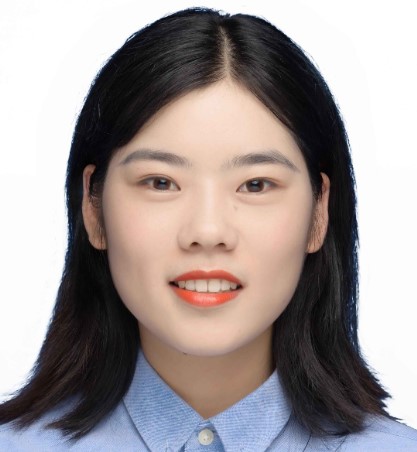 I am Komo, a marketing specialist with a strong focus on dropshipping. Over the past two years, I have gained valuable experience and expertise in the dropshipping industry. I have successfully implemented various marketing strategies to drive traffic and optimize conversions for dropshipping businesses. My passion for the industry has allowed me to stay updated with the latest trends and best practices, ensuring effective results for the companies I work with.