In 2016, Apple released Apple Search Ads to help developers promote their apps on the App Store for iPhones and iPads when people try to search on it. Apple Search Ads is also known as ASA, or an acquisition channel that lets promoters and advertisers connect with a relevant audience to spread their dropshipping business's word. When a certain customer or visitor search for a certain keyword related to the app, it will automatically show at the top of the search list. It is a powerful tool since it uses your app's offerings to match the functions users are searching for in the App Store. More than 20 million registered iOS developers compete against each other to have their apps presented in the App Store search list. There are several opportunities for a developer since there are more than 500 million visitors the App Store has. This is exactly why many advertisers should soon know the potential of this platform and take this advantage on their side. If you still have not heard of this platform yet, or you have heard of it but still not doing a single thing to learn about it, this is the perfect time and place to do it! This blog will study the background, usages, and benefits of Apple Search Ads to your e-commerce dropshipping business.
By bidding to appear when a user enters a particular keyword in the App Store, marketers can share their app with users with a proven interest in specific terms. This is a powerful acquisition tool because impressions are exposed to users searching for functions your app has to offer.
What do Apple Search Ads Allow Advertisers to Achieve?
Simply put, Apple Search Ads lets advertisers and e-commerce businesses place their ads on the top of the page, and their ads will be highlighted in blue. This opportunity will greatly improve your visibility in the App Store, giving you the chance to make relevant audiences aware of your online business and to convert these people into sales ultimately. However, to get to the top of the searches, advertisers need to bid, and the highest bidder gets his ad placed on the top of the page. Also, Apple Search Ads will require advertisers to bid on relevant keywords for their ads to convert users ultimately.
As said earlier, there are many paying users on the App Store, which can give your company high-quality traffic. This can serve as your monetization strategy based on the in-app purchases. More than 70 percent of the traffic inside the App Store used to search for apps to discover, while 65 percent of which comes directly from the App Store Search. With this information, we can say that almost every person that wants to navigate through the platform enters it through the search bar. This means that if you can put your business at the top of the searches, it would be a great privilege for you to spread your business's word.
Can Apple Search Ads be the alternative for Facebook and Google ads?
There are two answers to the question above that can be reasoned out based on different situations. Suppose your online business is Apple-based or App-based. You simply provide an app to your customer as another channel deal or inform your customers about the happenings inside your business. In that case, Apple Search Ads are a great option. The adaptability of a business is its key to success. If you are using another app to promote your business, it is evident that a company is prospering in its field. However, suppose your business is not present on any application or promotes your business on specific platforms, and none of them is through an app. In that case, Apple Search will certainly not suffice and will not be the best alternative for Facebook Ads and Google Ads. With this setup, it is pointless to switch from Facebook and Google Ads to Apple Search Ads. As we go further in this blog
Different Types of Apple Search Ads
There two options for marketers before availing of services: Apple Search Ads Basic and Apple Search Ads Advanced. You can already tell that the advanced version will give your more tools to make your business more known to users from the names themselves. However, it still depends on the level of your needs and expertise on which version you want for your business. Here are the functionalities and descriptions of each version:
From the name itself, this is the basic version of the Apple Search Ads. This is perfect for budgets up to $10,000 per app per month. If your business is still more or developing, this option is probably the best for you since it will not be that costly, but you will still have the chance to widen your business's visibility through the App Store. These types of ads are relatively easy to set up, and it will only take you a few minutes before you can finally use them. You can also instantly review your performance by referring to the quick-view dashboard provided by the platform. This requires no long-term commitment, and you can stop using it whenever you want. Guess what? You can try this out for free! Every new account has a $100 credit, which allows you to try the basic version basics without the need to spend money. Some of the notable advantages and drawbacks of this version are
1. You will only be required to pay for installs at a cost you prefer, but there will be a budget limit
2. The basic version of the Apple Search Ads has intelligent automation but with a limited number of apps that can be promoted
3. It requires minimal management; however, there will be no keyword refinement
4. It only costs $10,000 per app per month, but you will only have limited access to API attribution
5. It is significantly easier to set up, but it will not have any audience refinement mechanism.
Apple Search Ads Advanced
As the name implies, Apple Search Ads Advanced offers way more options to introduce your apps than the basic version. With this really helpful version, you can now choose which keyword will be necessary to search for your ads and what type of audience will be flashed. You will also be given a more advanced metric to measure the performance of your ads. This will let you specifically know which ads are performing well and which ads are not, so you can do the most efficient ways to enhance your business's visibility. The ad format used is auto-generated ads, wherein ads are automatically generated with the help of metadata, screen-captured images, and app previews available in the App Store. Some of the notable advantages and drawbacks of this version are 1. It has a keyword refinement system, but you will no longer have access to the new account credit provided for the basic version. 2. It has a more advanced targeting system, but it requires more knowledge and skills to be dealt with. 3. There will be no budget limit, but it would take you more time and effort to run your ads. 4. There will be no limit to several apps that can be promoted. 5. Lastly, you will have full access to the attribution of API
Here are the different targeting option provided in the advanced version of the application:
Search Match: If the advanced ads detected relativity, they would be automatically matched with the searches.
Keywords: This type of targeting option lets you use keywords. When a certain user searches for a keyword, and you have chosen that keyword for your app, your app will be displayed in the results tab.
Customer Types: This targeting option will let you show your ads to different types of customer, may it be new customers, existing customers, returning customers, a user of other apps)
Demographics: This type of targeting option will be based on the gender or age range of the users.
Device Type: Choose whether you want your ads to pop up for iPad or iPhone users.
Locations
Apple Search Ads Basics and Advanced Versions: The Difference
If you are wondering if you can use both versions to promote your app, then the quick answer is yes. However, Apple themselves have stated that there will be no advantage in using both versions since practically, you will only be transferring impressions from one to another, and it is not that helpful.
The basic version will allow you to promote a maximum of 50 apps, while the advanced will give you no limit. The basic version will also not require you to set audience refinements, unlike the advanced version. However, it will match your ads with potential themselves. If you want more complex campaigns, the advanced version is for you. Between the two, the ASA advanced will lend you better control over your campaigns. It will let you set your own keywords, expand upon other basic options, or make use of the Search Match feature to simplify the whole process. In the next part of this blog, we will discuss the best practices to implement after choosing which version is the best for your business.
Best Practices to Implement in Apple Search Ads

1.Check your metadata before starting an ads campaign.
As mentioned earlier, your ads' appearance will be automatically based on the app metadata located in the App Store Connect, and this is why checking it beforehand is a must! Please remember that you can no longer change the metadata once your ad campaign is launched. Also, note that each ad would look different as there are several ad types and each variant include a different screen-captured image, preview, and description.

2.Use Negative Keywords
If you want to narrow the options of your targeted ads and make sure that you are not bidding against yourself, the use of the right negative keywords is the well-known solution. With this function, you can get rid of terms that you do not want to be included in your bids.

3.Segmenting Ad Campaigns
The advanced version of the Apple Search Ads lets you optimize the campaign based on countries and regions your audience is located. It also lets you optimize your campaigns based on language and customer value.

4.Timely Bid Optimization
Your ad campaigns should not be stagnant. Every day, a new trend will be discovered and patronized by the public. Although you think that you've already found the best set of campaigns, updating them continuously over time is a good measure that you should always observe. It is always a significant thing for promoters to adapt their strategy. This will lead to better ROI and more installs on your app.

5.Use Match Types
There are two match types when we talk about Apple Search Ads, and these are broad match and exact match. If you are looking for the best results, it is always recommended to use both of these match types. The broad match type will let your ads be found through related keywords, while the exact match type will let your ads be searched through the exact words. If you want maximum visibility, you should always implement these two.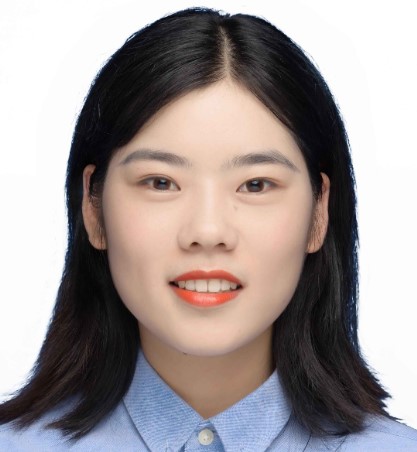 I am Komo, a marketing specialist with a strong focus on dropshipping. Over the past two years, I have gained valuable experience and expertise in the dropshipping industry. I have successfully implemented various marketing strategies to drive traffic and optimize conversions for dropshipping businesses. My passion for the industry has allowed me to stay updated with the latest trends and best practices, ensuring effective results for the companies I work with.