The yearly question every people in the dropshipping industry wants to ask: IS DROPSHIPPING DEAD? And we can't deny how repetitive this question was asked every year. Will dropshipping be dead in 2016? 2017? 2018? Until now, will it be dead in 2021? The quick answer for this is no, and it will never be dead.
Do you think that the business model that made millions of people worldwide sit in their house and earn thousands of dollars will be dead that quickly? That's impossible. However, the ease and low cost of entry and ability to run a business without holding any inventory are the main reasons people are still attracted by dropshipping. One may say that problems congest e-commerce, and we can't deny it. Businesses selling the same product repeatedly, copying each other's formula, and applying it to their own are the major problems of dropshipping, but not its end. It is still alive and kicking, but it became more complex and competitive more than ever. If you've incurred losses and thought dropshipping is no longer viable, it's probably because you still haven't raised the bar for your business.
How Can Dropshipping Survive?
2021 and COVID-19 is probably the most troublesome pair we are facing right now, and to think that dropshipping still prosper up to this date is not odd at all. Since people are becoming more dependent on online products and services, the demand for products sold online skyrocketed. This gave opportunities even to newcomers to initiate a dropshipping business. Dropshipping's market size is expected to grow at an annual rate of 28.8% from 2019 to 2025, which means reaching $557.9 billion by 2025. And these numbers are not optimistic at all, and they're all based on these reasons:
Internet is Becoming More Available to the World
According to Statista, almost half(49%) of the population of developing countries already gained access to the internet compared to 2015 when only 35% have access. This ensures e-commerce businesses have leads and prospects. Also, since people are becoming more interested in surfing the internet and discovering different platforms that suit their needs and wants, an e-commerce business should be flexible in serving them on several platforms.
E-commerce is upon us, and its growth will only accelerate as time passes by. Thanks to the internet's help, dropshipping is now widespread, and people who will know about it will indeed join upon learning its benefits. Amazing Stories will be made, and drop shippers will still thrive in 2021.
Automated E-commerce Business Management
We're in the Digital Age where it is but ordinary for everyone to discover new technology daily. Dropshipping is one of its primary beneficiaries. You can now let your customers keep track of their orders, set prices for your products, promote your business, search and procure products. The day-to-day operations of a business are tiring, but you can now be relieved of these headaches due to recent innovations. With the help of technologies such as cloud computing, 3D configuration, customization, virtual reality, and augmented reality, there will be many opportunities with dropshipping in 2021! You can also use chatbots to deal with customers' inquiries, improving customer experience that will eventually lead to better customer trust. With Dropship China Pro's help, you can also try out products to look for your winning products, sell various products, automate your order fulfillment system by connecting your online business to our internally developed order management system, and many more!
Dropshipping Gives Business the Ability to Scale Easily
The scalability of a business is a good measure of its success and flexibility. A company should grow without hindrances brought by financial or physical issues such as production problems. For example, your regular sales went up, and you are considering directing your business into other niche markets, adding more personnel, or even adjusting your budget for different types of business activities. This ability to divert your focus to other things is called scalability. With Dropshipping, you are allowed to source products from thousands of suppliers without heavy commitment. You are free to test and drop any product line that you think will not give your business enough advantage. You won't worry about warehousing or even paying in full since dropshipping agents are now offering payment via installment.
Mobile Phone Usage is on the Rise
Aside from worldwide accessibility to the internet, the number of people using mobile phones is also multiplying every day. The 34.5% of e-commerce sales made via a mobile phone in 2017 are expected to reach 54% this year! Why is mobile phone usage important to the dropshipping industry? It is simply because mobile phones are more portable, easy to use, and quicker shopping online. All of your customers' wants will be at their fingertips. This is why an e-commerce business should always look into how they can make their websites mobile-friendly. Guess what? Dropshipping with Dropship China Pro will let you focus more on improving your website. We can work as your fulfillment center for your online store who will be in-charged of product sourcing, storing inventories, warehousing, quality control, packaging, order fulfillment, and delivery! We always look into it to give you the best quality products and services to alleviate your brand name.
If you ask a drop shipper what the top 5 benefits of dropshipping are, he will surely count this one in. This allows even the smaller online stores to compete with the larger ones since they will no longer need a warehouse. Looking for a place to store, manage, and monitor your product is a considerable burden for any retail business. You'll also have to provide a budget for this, may it be for the construction of a new building intended explicitly for storage or for renting or leasing a space. Either way, it will cost you a lot of money. However, finding a reliable agent who has strategically located all of his warehouses worldwide is rare, and worse, you'll even find a scammer. Fortunately, Dropship China Pro is here for you!
The less cost you incur in product procurement, the higher the profits you will generate. This is also true when it comes to an e-commerce store. Every single retail business wants to buy its products from the source to prevent extra costs. If you purchase products from retailers, there is a high chance that the products that you'll get already have a markup.
An attractive online store would always include several options for the payment process. New payment methods are a good way of gaining customers, especially when it gives them much convenience. Aside from implementing a well-known payment processor such as PayPal, you should also pay attention to other platforms. This way, you can target a more massive reach. You sure wouldn't want to lose customers or leads simply because they can't pay your product through the only mode of payment you offer.
Lower Management and Administrative Costs
Running an e-commerce store is undeniably costly, but you can dodge several administrative tasks that will relieve you from certain expenses and stress with dropshipping. One good example of a process that you will no longer have to deal with is product packaging. By partnering with a dropshipping agent, you will have the option of whether your products will be packaged with customizable inserts such as a Thank You card.
Opportunities to Be Successful in Dropshipping
As said earlier, the dropshipping industries have been plagued by so many e-commerce businesses that many people now believe that there is no more available space for newcomers. This is where the misconception starts. Although the market for dropshippers is indeed crowded, it is not full nor overflowing. An entrepreneur should be knowledgeable and skillful enough to gain enough competitive advantage to make his business prosper. Dropshipping remains a lucrative business model, and all you have to do is think outside the box. Here are the ways to get ahead of your competitors:
Be Unique With Your Products
One way to stay on top is to offer the products that your competitors do not yet provide. A customer should buy from your online store not simply because it is more convenient to transact with your business but because you have products that are not available from other stores. This way, you will no longer have to worry even in the downtime of your store, that other shops will convince your customer into buying their products. Imagine a scenario where a customer is living in front of two stores. These stores are both in the kitchenware industry; however, only one store offers an innovative spoon that can turn into a fork! Do you think that if a customer saw a long queue of customers, he would go to the other store because of inconvenience? Not, and it's all because of that unique product. This is also how you create customer loyalty. A product without less presence online is an ideal product to be sold.
Using a brand product and adding value to it
Well, if you no longer want to go astray and find a niche market to serve, you will undoubtedly love this process. Customization and branding with Dropship China Pro are easy and effective. All you have to do is connect with us and negotiate what the things you want to include in the product packaging are. You can even customize the product details, such as the place where the products are manufactured! Through this, worrying about exceeding customer expectations would be no more an option.
Run Trendy Marketing Strategies
It is pointless if you have unique or valuable products if your customers do not know about them. How can they know about it? Marketing is the answer! However, not every marketing campaign will prosper. People are so fed up scrolling down their social media timelines, regularly bumping into dull contents. Video marketing, blog marketing, conversational marketing, and influencer marketing are only a few of the best strategies to persuade your audience. Traditional marketing won't matter anymore, especially during quarantine; not many people are going out to have a chance to look at your posters. You can also run paid digital ads through Google and Facebook. This will allow you to reach a larger pool of people who are interested in the industry you are in.
What makes your business stand out in the competition? You must name a thing or two before riding the train. It's either you gain profit or loss, no in-between. Learning about your business and industry is as important as learning about your competitor. Having healthy competition is a thing most entrepreneurs do not appreciate. When you have tough competitors, you will always seek to innovate your products and upgrade your processes. It allows you to improve your business constantly without even knowing it. But this is not always the case; some companies die because they cannot keep up with the market demands. And this is what you, an e-commerce business, should always avoid.
Dropshipping has become more competitive, complex, and challenging. Fortunately, despite the higher risks, the benefits and profits of being a good dropshipper are also more promising than ever. With a first-class dropshipping company, your online store will be secured from these risks. Our team's expertise will bring you to a profitable and smooth path to success. Follow us on Instagram and Facebook for more!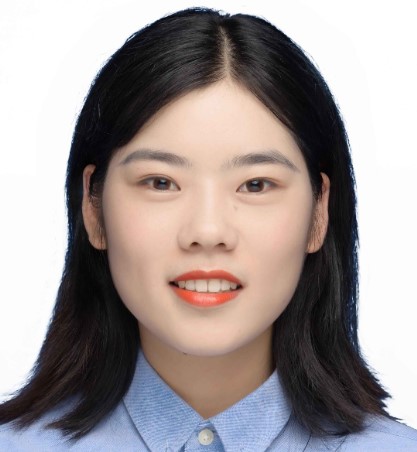 I am Komo, a marketing specialist with a strong focus on dropshipping. Over the past two years, I have gained valuable experience and expertise in the dropshipping industry. I have successfully implemented various marketing strategies to drive traffic and optimize conversions for dropshipping businesses. My passion for the industry has allowed me to stay updated with the latest trends and best practices, ensuring effective results for the companies I work with.