Website traffic is the online web users who visit your website for a couple of reasons. It is essential to maintain or even convert them into sales to materialize the business' gain. However, if your business still hasn't created a website yet, you're missing out. It is vital for any company today to provide its customers a website. It acts as the lifeblood of the business, especially for the small ones. Website is a good foundation of marketing strategies as it can send out correct and on-point information about your company, trade, or brand.
Website traffic is a good indicator of your marketing strategy's effectiveness. The more people visiting your website, the more people are attracted to your content, whatever form it may be. Aside from inviting people to patronize and buy from the business, maintaining website traffics is a good way of growing your business online. One should know that the internet is his marketplace, and he should always try to widen the company's reach by providing people with exciting and innovative content.
What is Website Traffic? How Does it Work?
When a person was attracted and clicked on your link, he'll be sent to a particular landing page on your website, or sometimes a blog. This is how you gain traffic. The length of stay and number of people on your website will significantly depend on the website's purpose, the aim of your visitors, and the quality of the website and content you are providing your visitors. Although your website might receive traffic in bulk, it might still not benefit your business if it doesn't stay for long. Consistency is the goal when it comes to website traffic. It is always easier to invite people to click a link than to stay after clicking the link. This is exactly why curated content is important. Give your audience something that catches their eyes and attention, which will make them sit and enjoy your website for a while.
Without the proper knowledge, a person would only measure website traffic through the number of people and their clicks. However, there are a lot of things an entrepreneur should monitor when it comes to website traffic. Here are what you should consider:
When online users bumped into your ad, they should have a reason to click on the link included in your post. However, after clicking that link, your next task is to give them more reasons to stay. It is indeed useless to invite users to your site simply for viewing. That is no different from a customer window shopping in a mall. But what makes your blog, product, or service other than the rest that people should stay longer for? If none, then there is no actual reason for them to stay. Highlighting your advantages and edge over your competitors is one way of doing this.
Conversion Rate of Traffic into Sales
Although gaining visitors to your website is also essential, you should always keep in mind that your business's main goal is to sell products and services. It is almost useless to have traffic and visitors without converting them into loyal customers. In the latter part of this blog, we will intensely discuss how we can convert traffic into sales.
Is the portion of your website traffic comprises a considerable part or not? Knowing the average number of users in a group who are likely to purchase from you is a good way of learning about the traffic conversion rate. For example, you've noticed that only 2 of them are buying from the store every ten users. You can focus on those two and know what made them buy from your online store. Once you've learned about their reasons, you may focus and research on it. This way, you can increase the probability of people buying from you the next time they visit your website.
Different Type of Traffic
There are several ways to gain traffic to your website, but let's identify them into two categories: paid and organic traffic for discussion purposes. When we say organic traffic, this is the traffic obtained from marketing strategies such as email marketing and SEO optimization. People naturally go to the internet and search on the best search engines about the products and services they avail. With SEO utilization in your business, your brand or business will most likely end up on the first page of searches, may it be local or foreign. Most of the online users would think that the companies on the front page of search engines such as Google are the ones that can be trusted. Another way of gaining organic traffic on your website is email marketing. It can be done by building an email list of people you think are relevant to the company. Send them an email so they can learn, love, and eventually trust your brand. Consistent communication with your customers is a good way of building relationships.
On the other hand, you can also gain traffic to your website in a paid way. You can avail of a pay-per-click advertisement from huge and well-known platforms such as Facebook and Google. This way, you are widening your reach easily while focusing on other things. This is a cost-effective way of gaining followers since you will only have to pay for the ads that have been clicked by the audience.
You've probably heard of "conversion rate" many times now since this is a very common topic marketer always talk about. However, there's an excellent probability you do not know what it means. Simply put, it is the proportion of your website traffic that purchased your product, signed up for a consultation, or other small activities such as signing up for an account in your website, putting their email address, answering polls, or asking questions through private message or emails. Receiving such responses from your audience is an indicator of a successful marketing campaign. You should remember that reaching out to your customers is only half of the goal. Triggering them to buy from you and avail of your services is the ultimate objective. So the higher the conversion rate, the better!
Strategies to Convert Website Traffic into Sales
Your online store is where customers should stay. However, being relevant and exciting is challenging because people on the internet mostly have a very short attention span. Also, businesses have been competing to produce the best content they could provide just to stay ahead of the competition. While it is indeed a struggle for everybody to maintain traffic in their online stores, it is even more challenging to make them buy from you.
Do you have a good landing page for your customers? What specific action do you want to get from your visitors? Does your online store have a way to capture leads? All of these questions are vital to conversion in your online store. Your marketing campaign will be useless if you haven't prepared a landing page. And even though you have a landing page, if there is no form a customer may fill up, how can you accumulate your customers' information? Being prepared for these things ensures a smoother and more efficient process. Upon setting this all up, all you have to do are these things:
Run Email Marketing Campaigns
Do you have a problem with promoting discounts and special offers? Email marketing is a fast-growing strategy that allows more personalized marketing tactics. If you have good information about your customers and audience, such as their profession, hobbies, and address, use them to create an email that looks specifically made for them. This way, they will appreciate how the company researches them and will likely avail your products. Also, follow-up messages may help you to communicate better with your customers.
Building relationships with customers is probably one of the hardest things businesses face from day today. Constant communication with potential customers can be used to take them down the sales funnel. Take it slowly but surely. You might be planting the seed today, but once you provide them with a sales offer in the future, you'll have better chances of gaining them as loyal customers. Aside from manually curating an email for specific customers, you can send generic announcements to many people using automated email marketing software.
2.Relevant, Informative, and Original Content
Aside from email marketing, content marketing is a good way of converting leads into sales. You have to consider that in drop shipping, your customers are all online. What they see must be of top-notch quality. For example, a customer is uncertain about where to buy a mouse pad. He noticed that both stores have the same product, but the other has high-defined photographs, great content, and better product description. He'll probably buy from that store! That's the difference between having high-quality visual content.
What's pleasing to the eyes will catch your customer's attention and make them come back for more. Give them enough reasons to revisit your store now and then. Update them on all social media platforms about the happenings inside your company, special events that will happen during the month, new products, new offers, etc. People love getting updated, so do it for them. Make sure that that you have CTA in every post, so you're not wasting time. CTA means a call to action. It is an invitation to your visitors to do the next step.
3.Know More About Your Customers
Although this step is indeed vital to many business areas, you should be critical in keeping an eye on this while trying to gain more conversions. If you want to get more sales, you have to target a specific niche. Convincing this niche through a more personalized marketing strategy that will enhance emotional connection with your audience should be what you're aiming for. Do you know what do your customers really need or want? Do you know their pain points? How can your products help them? State it in your content! Your products' benefits won't matter if people do not know about them. Spread your business' word, and let the quality of your products prove the validity of your statements.
4.Focus on SEO
Optimizing SEO and landing pages should be your top priority when running a dropshipping business. It enhances your visibility, reaches, and brand name. Make sure that your website is user-friendly and not super technical. Simplicity is best when it comes to building a business website. A simple yet functional website would always be better than a decorated website with insufficient functionalities and hard-to-navigate directories. What keeps your traffic from not availing of your products? For example, you've already marketed your product in the best way possible. You've made them believe that your product can answer their problems and made them visit your website. If they had a hard time browsing through your website, they still wouldn't buy from you. Without optimized landing pages, your marketing effort might be put to waste.
5.Add Useful Materials to Your Site
Downloadable contents, how-to videos, and freebies for subscription is a good sale magnet. Let people stay longer in your site. Teach them about your products, their usage, and their benefits. If you can show them how a product can be used in our daily lives, they will certainly want to also put their hands on it.
Keeping Customers With Dropship China Pro
After learning about how to turn traffic into sales, the next thing to do is to ensure that you can provide the needed products and services to answer the additional demand. Promoting business scaling is what Dropship China Pro is used to. We can easily handle unforeseen additional orders since we have strategically located our warehouses all over the globe. By partnering with us, you no longer have to post "out-of-stock" content on social media. Our team will be responsible for monitoring product stocks to prevent a shortage. Contact us soon!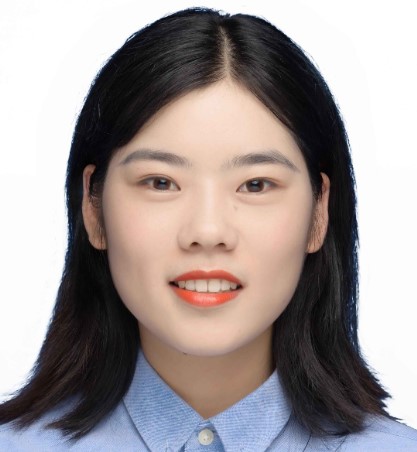 I am Komo, a marketing specialist with a strong focus on dropshipping. Over the past two years, I have gained valuable experience and expertise in the dropshipping industry. I have successfully implemented various marketing strategies to drive traffic and optimize conversions for dropshipping businesses. My passion for the industry has allowed me to stay updated with the latest trends and best practices, ensuring effective results for the companies I work with.