Facebook ads are beneficial to any company and are certainly a great way of spreading your business' word. We cannot blame entrepreneurs who solely base their business on Facebook Ads due to its apparent benefits. As of date, there are 2.6 billion active users on Facebook. 3/4 of this population visits the site or app daily, and half of it visits Facebook multiple times in a single day. This huge number is the most attractive characteristic Facebook has. Imagine having the chance to reach an extensive group of people in a short time; that's valuable!
Facebook Ads will display your ads in your audience's news feed and will often be paired with news and other types of posts. It is a more user-friendly platform than Google Ads since it does not require much knowledge about development. Also, it gives an accessible channel to generate sales and leads since it allows you to customize the image and texts in your ads. The call-to-action part of every ad should include a link that leads your customers or audience to a form or any exciting content that should persuade them to avail of your products and services.
Facebook: The King of All Social Media Platforms
The biggest social media in the entire world would not fail you in marketing, and that's a fact no one can run from. Every niche, segment, or type of group is inside this massive platform. People spend an average of 6 hours every day tirelessly scrolling through their Facebook timelines. This is your golden chance to attract and capture their attention to your online store. There are infinite chances of gaining sales on this platform. You cannot doubt how big of a platform Facebook is. The real question one should always keep in mind is "who does not use Facebook?". You might name a person or two, but surely, it will be hard for you to at least name ten and above people. Unless you and your friends have lived under a rock or inside a cave, or just straight-up hater of mankind, you've probably already heard of Facebook.
Social media has become a vital part of our daily and business lives. It is proven as the most effective channel to get more impressions, clicks, engagements, and ultimately, conversions. Facebook, in particular, is the most effective in these categories, and if you will ask, it is greatly cheaper than the other platforms.
Facebook is still the right place for you if you think that Facebook is too casual or your business needs professional customers. As statistics from Pew Research say, almost 75% of professionals who earn $75,000 and above per year have a Facebook account. Another reason to choose Facebook over any social media platform is the ease of use. Integration is relatively easy to follow with Facebook. With features like chatbots, you can personally talk to your customers and create messages specifically directed to them. Here's to enumerate the reasons why Facebook Ads are the best way to promote your business:
Facebook is too relevant and huge as a platform
To reinstate, billions of people are using this platform. Like it or not, people will constantly use this platform for many purposes. It's your choice to take advantage of it wisely or waste a massive chance of doubling your sales. Popularity on Facebook is what people look for. The more followers you gain, the better! The number of your followers says a lot about the effectiveness of your advertisements.
Some platforms only target a single market; some are only known for a certain type of content. For example, Instagram is more popular with videos and images as it focuses more on visual displays than written content. When it comes to LinkedIn, it is a platform for businesses and entrepreneurs, specifically B2B marketing. This is also a good platform for dropshipping companies. But what about Facebook? It literally can do everything! With this platform, you will be the master of your marketing campaign. You can focus more on visuals, fashion, lifestyle, business, or even personal career growth. It all depends on your preferences! You can also switch from one focus to another if you're feeling like it. Not to mention, the audience loves variety in content. You can mix things up and create your hybrid content. Please provide them with videos, images, meaningful write-ups all on in platform! Speaking of good content, you can visit our Facebook and Instagram and witness interesting and engaging content about e-commerce and dropshipping solutions.
Do you know that 44% of online users have stated that Facebook influences their overall shopping decisions? What if your online customers were scrolling through Facebook looking for a product that you exactly offer. However, your business is not on Facebook, and they found another shop with almost identical products, is there a chance they will still buy from you? You've got no chance at all! This is why Facebook is vital to your business's growth in terms of sales and scaling.
Facebook Will Last for A Longer Time
Due to people patronizing Facebook more as time passes, there seems to be no end to this trend. Mark Zuckerberg and his team won't slow down anytime soon. They are focusing more on providing better and more marketing and business opportunities.
The Importance of Looking for Facebook Alternatives
Not only your business should scale, but also your marketing campaigns. Although there is a huge part of people who are into Facebook, there are also many people who scroll through other social media platforms. Some even prefer other platforms since Facebook is too crowded for them. The more sites you use as a marketing channel, the more prospects and customers you will certainly gain.
One thing you should keep in mind if you can market your business on many apps simultaneously, do it! You do not have to cut off your connections just because you found another channel. Building a solid brand name everywhere on the internet should be your goal. Users have different moods every day. Some days, they feel like using Twitter alone, and it isn't very pleasant for you to miss this opportunity.
In addition to having a more extensive reach by navigating to other areas of the internet, your Facebook page might get banned for literally no reason. Business owners are more worried than ever for their Facebook business pages since many businesses have already lost their Facebook presence due to unreasonable bans. If you are only present on Facebook, what would happen to your online marketing campaigns if your page got banned for unknown reasons? Total destruction. You'll have to start from scratch and repeat the whole cycle all over again. Plus, it is not easy to reach out to your audience since you no longer have a broad online reach is an added burden. However, if you are known on platforms other than Facebook, it would be easier to regain your losses. You can also notify your audience and not leave them clueless about the happening in your company.
Why is Online Presence Important?
For businesses, getting social and having a strong presence online is a must-do task. Ever since the pandemic affected the world, people are now relying more on the internet than ever before. Showcase your business' products and services, create a community, and build a following. Social media platforms now serve as a medium that connects you to the world. Keep people updated on your daily activities, make them feel a part of the company, and somehow gain their trust.
Here are the best alternatives for Facebook Ads
Twitter Ads: This platform is a good place for money-making. There is also a lot of feature the Twitter Ads offer, which includes: Promoted Accounts, a type of ads inviting the audience to follow your offer; Promoted Tweets, which advertise your tweets by making them appear in Twitter search results; Promoted Trends, allows you to place a story in the trending topics sections. Twitter ads are flexible in terms of grouping your audience into smaller groups. This will help you create personalized products and promote them to a niche market. Segment your market by age, gender, location, or interests!
Twitter Ads: Twitter is known to be the millennials' platform, so if your business focuses on this market or you want to explore this market if it works for your company, Twitter is a good place. Twitter is a fast-paced social media platform, a more revealing and engaging place for consumers. Compared to Facebook users, Twitter users are more informal and straightforward due to a character restriction of 280 characters. So if you have a business and want to advertise it on Twitter, being short and precise is the key to effectively gaining clients.
YouTube Ads: Being the 3rd largest social media platform in the whole world when it comes to the number of users, YouTube is indeed a good Facebook alternative. YouTube ads are also personalized since you have to create your own videos. Here's how you can set a YouTube Ads campaign: 1. Choose a campaign type 2. Select a video format 3. Select which type of budget you want 4. Choose where you want your ads to appear 5. Target a certain group of people by optimizing your ads based on country, state, zip code, language, device, gender, age, interests, keywords, or topics. 5. Start your Twitter marketing adventure by launching your campaign.
Instagram Ads: When talking about a platform where you can find fascinating images and videos, you will always think of Instagram. Instagram marketing looks more formal compared to Twitter and Facebook marketing. Instagram users value the quality of the image or video, relevance, and entertainment value. Imagine a potential customer scrolling through his timeline. Are your ads interesting enough to prevent them from scrolling and look at or watch your ads?
Aside from posts, Instagram Stories are now a thing. By availing Instagram Ads, your advertisements will appear in between your audience's stories while they are watching their friends' stories.
Snapchat Ads: This platform boasts more than hundreds of millions of users and one of the most downloaded apps on earth. Compared to the first three types of ads, Snapchat is purely mobile. It also has the unique process of providing content to people since images and videos on the app will only appear concisely. After that, your content will be gone. If you target a market comprised of people less than 25 years of age, this is the type of ad for you! Snapchat Ads types include Sponsored Geofilters, Snap Ads, and Sponsored Lenses.
Great advertisements should be matched with great products and services. Are you planning to scale your business and significantly improve your processes? Are you having trouble with order fulfillment and delivery? Having one of a kind dropshipping agent like Dropship China Pro will solve your problems! We have a spacious warehouse spread worldwide, a professional team that will answer your concerns and inquiries, and an automated order fulfillment system that will boost your order process's efficiency and effectiveness. Message us today.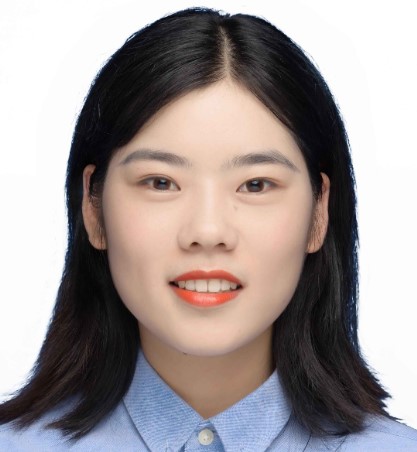 I am Komo, a marketing specialist with a strong focus on dropshipping. Over the past two years, I have gained valuable experience and expertise in the dropshipping industry. I have successfully implemented various marketing strategies to drive traffic and optimize conversions for dropshipping businesses. My passion for the industry has allowed me to stay updated with the latest trends and best practices, ensuring effective results for the companies I work with.