Dropshipping is increasing in popularity, and a lot of eCommerce entrepreneurs are making outstanding success with the dropshipping business model, contrary to the popular assumption by skeptics that dropshipping might be dead and gone for good. With eCommerce seeing a 46 percent increase in sales in 2020, the signs that the online retail sector is a massive gold mine of opportunities for any willing entrepreneur has never been more evident. However, it takes some effort and marketing wits to make good success in the dropshipping space. You cannot succeed by merely listing products in your store. In this article, we will explore why marketing is key in making your dropshipping store a success, and we'll offer some winning marketing tips for your dropshipping store.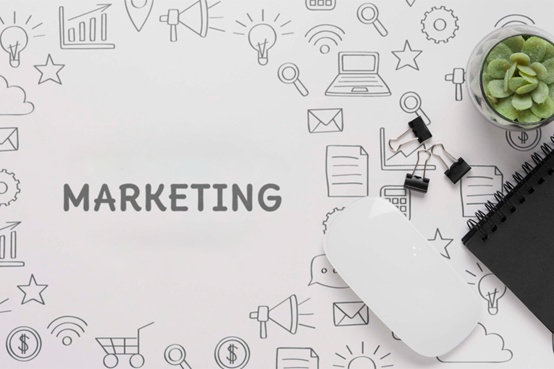 It does not matter how great your product or service is; if people do not know they exist, your dropshipping business will not succeed. Take, for example, some of the most admired brands in the world today, giant eCommerce giants like Amazon, eBay, Walmart, and Target, to mention a few, or tech giants like Google, Apple, Microsoft etc. These companies have made huge differences in our lives today that we can't imagine what life would be like if they did not exist. But let's bring your mind to something that most people do not really pay interest to when talking about big popular brands; can you still remember how you came across what you would consider your top 5 favourite or popular brands? Consider if these brands had created the amazing products you so admire today and decided not to engage in marketing them, these brands would probably be dead or obscure by now. To put it in clearer terms, it takes marketing to create public interest in a product or service. Big and popular brands today have great founders and managers that are themselves famous, but marketing is largely the reason why their products or services attract the sales that bring in the money. The same applies to your dropshipping business. If you don't have marketing, the sales won't happen as you do not have customers, and basically, you do not have a business. Because of basic factors like consumer preferences, demand and mother of them all, competition marketing has become very important for all businesses and organizations irrespective of the products they sell or the service they offer.
Marketing is however not a simple task. And yes, you do not need a degree to be able to execute a successful marketing for your dropshipping business, but you need to learn the ropes in order to do it right as it involves more than just making flyers or designing a good website and all of that. It takes more to implement a marketing that would guarantee a booming, scalable and fast-growing business.
To make a good success of your dropshipping business, not only do you have to create a product that people absolutely love, but you also have to create a product that people love more than the alternatives that already exist, and when you do have this product, you also need to make your target market aware of this product to even stand a chance of winning in the highly competitive dropshipping space. Yet many dropshippers make the mistake of not taking this vital part of their business as serious as they do with their product. They shy away from it or run away from investing in marketing altogether. Some even make excuses and bogus claims like marketing don't work or marketing cost just too much and all whatnot. The truth is that they make these claims because they don't really understand marketing at all or have a very poor understanding of marketing and have not been able to execute successful marketing for their dropshipping business, which as a matter of fact, can be discouraging to even try again.
Experience in dropshipping over the years has taught us that good marketing works. It is bad marketing that doesn't work. Bad marketing, or what we commonly define as marketing without a system or proven strategy just doesn't work irrespective of how good the product or service actually is.
So, what is good marketing?
To help you understand what good marketing is all about, first, let's define what marketing is. Marketing is the process of creating and communicating value to prospective and existing customers and clients. It involves everything you do to sell a product or a service and the processes you employ to manage your customers. It demands a good understanding of the market, in addition to a strategy for entering the market as well as the channels of distribution that you must employ to reach your customers. Hence if the value perceived value of your product is not understood or people do not know about your product, then you might be setting yourself up to fail more so in a competitive business environment.
So, when dropshipping in order to make good of your marketing endeavours, you have to engage a strong marketing mix which is just to say; you must work out all the factors that you can use to influence and encourage consumers to purchase your products or services.
Ultimately good marketing is what separates the superior product from the inferior product, great advertisement from poor advertisement and more importantly, it is what makes a store go from zero sales to massive sales traffic, and as a dropshipping business looking to succeed, this is something you just can't do without.
All good marketing goes by the 4 Ps of marketing which is the necessary base on which the most successful marketing strategies are built. Knowing and understanding this as a dropshipper and, more importantly, knowing how to implement them in your dropshipping business is a guaranteed way to succeed in the dropshipping business. Product, Price, Place, Promotion makes up the 4 Ps of marketing. It addresses everything from the creation process of your product to the pricing and promotion strategy of your product.
All of these components have to be in alignment in order to execute successful marketing for your dropshipping business. For example, you cannot sell a great product with a bad promotion strategy. It is just counter-productive to do so; just as you cannot sell a bad product with a great promotion strategy, it is definitely not going to yield any good results. Likewise, a great product with a price that is more than what people are willing to pay will not give your dropshipping business the result you may desire, just as a cheap product that is poor in every sense will not prove profitable for your dropshipping business no matter how much good marketing you put in the way of the product.
Pro marketers have always used the 4 Ps of marketing as the foundations of any marketing plan for any type and size of business. You, too, can employ this in your dropshipping business and follow in the footsteps of organizations that have executed it with success. Here's a quick breakdown of the components of the 4 Ps as it relates to dropshipping business;
Product refers to the actual product you sell in your store. As with dropshipping, this is always a physical item. And because the dropshipping model is such that you do not hold inventory of the product you sell as they are sourced and fulfilled by third-party services, you need to absolutely get this right from the onset, so you don't find yourself in a situation where you are investing in good marketing for a bad product as the results are as stated earlier. Because your product is part and parcel of your entire marketing effort, you want to make sure it offers the value that you promote in your advertisement and publicity. For a dropshipping business, this is often about the quality and functionality, or performance of the product. One way to ensure you are not marketing a poor product is to partner with a trusted professional dropshipping supplier company that is able to understand your entire business and marketing strategy and work with you towards achieving them with regards to product sourcing and quality control.
Pricing with the dropshipping business model can be tricky and more so with the fact that it can affect your entire marketing effort in more ways than one. This is where you should rightly define how much your list your product for on your online store or marketplace if you use online marketplaces for dropshipping. You do this while bearing in mind your margins. You also want to price your product rightly, as this can affect how your customers perceive your store or your brand. Remember that when promoting your product or even your store, you are trying to communicate what value your product or store delivers to customers and potential customers. With this in mind, you can form an understanding of how to better price your product. Once this is determined, you can reach out to your dropshipping supplier to discuss your needs with regard to pricing. Basically, as a dropshipping business having a great product that allows you much room to markup on the prices of your products is what you'll be looking for, as having this will allow you the freedom to implement things like sales and discounts on products towards your overall marketing strategy.
Promotion refers to all the activities that concern advertising your product. You need to answer questions like; Where do you plan to advertise and market your product? Where do your ideal customers go to learn more about businesses or products like yours, and lastly how do you present what you have to offer? Answering these questions will put you on the path to good marketing. Given that dropshipping is an ecommerce or, say online-based business, you will mostly be employing digital marketing for your business and products. This is more than just a question of choice but also a question of budget as well. It is also important to measure the results of your efforts and constantly adjust your approach to promotion. To put it clearly, consumer behaviour change frequently, and your promotion efforts should reflect this change otherwise, you stand the risk of losing your game.
Place refers to the trade channels that your products will have to interact with before it gets to the customer. As a dropshipping business, your business model is based on the e-commerce model, so you will be concerned with the supply chain responsible for delivering the value your customers are paying for. Now, as we know, dropshipping allows you to put this responsibility on someone else, however, the risk with this is since you are the one responsible for the marketing of your business, your customers will direct all the blame on you if, for some reasons your supplier makes a blunder with say for example proper packaging, promised delivery time, getting the order right etc., then you will be taking all the heat in a situation that you are not in full control of your supply chain. This is the reason you should as much as you can, do the necessary due diligence to find and work with a professional dropshipping supplier company that understand these concerns that dropshippers often have to deal with. In the concept of place for marketing, you have to choose your target market carefully too. This should follow some research and so you are not trying to market a product in a market that does not work for your type of product.
Wrap up
You should see from here why marketing is very important for your dropshipping business and not just marketing but good marketing. If you have made initial efforts to market and things didn't work out as planned, you probably had engaged in bad marketing without knowing it. Take a cue from our recommendations in this article and get back to your planning board and draw up new strategies to get things right this time.
It is impossible to make noteworthy success in dropshipping if you don't put some investment of your time and money into marketing. We know that most people avoid marketing their products or dropshipping business because of the high cost that is sometimes associated with dropshipping, but there are a number of ways to do very budget-friendly marketing that can get your dropshipping business amazing results. In our subsequent articles, we will be providing a guide on carrying out a budget and cost-effective marketing for your dropshipping business, so watch out for this on our blog page marketing category.