Communicating to customers without advertising is like mouthing; you act, but it's not impactful. When a person starts or runs a business, he should always look for ways to spread it. Letting people know about your business is the start of any client engagement. The more people know about the company, the better chances of transactions resulting in a sale. Every business's end goal is to gain profit, and one should always know how important advertising to reach this objective.
Advertising benefits every part of the business. It can be a bit tricky and costly since it is a massive gamble for the company if not done correctly. There are tons of ways to undergo advertising; you can resort to television, radio, newspapers, websites, and the most popular and convenient of them all, social media platforms. For as low as free, you can promote your business to the world. Every option is at the tip of your fingers. However, not everyone succeeds in this journey since social media platforms, especially the massive ones, are already crowded by thousands of companies and aspiring entrepreneurs.
The best reason to spend your money on Google Ads is that it is effective. It will surely reach vast groups of people, generating tons of client engagements and customer acquisitions. Whether you're from the clothing industry or finance, any business type can greatly benefit from Google Ads!
What is Google Ads?
Google Ads is a paid advertising platform that allows any business to make and spread ads across platforms such as YouTube, Blogger, Google, and Google Display Network. It can be used as an effective way of reaching out to your target audience. It is a pay-per-click marketing channel where you'll pay for each click or impression on the ad. With this setup, you can ensure that you're paying for the ads that already reached people and not just testing the water and wasting your time and energy. Google Ads also provides that your business will show up on the search engine results page once your clients and other target groups searched for your products and service in Google Search or Google Maps.
To reiterate, any size and type of business can use Google Ads. It is also convenient for any marketing team to work with Google Ads since you have the option to
Why Use Google Ads?
If you have enough budget for advertising your business online, but you still have no idea where to spend them, choosing Google Ads is a great idea! There are plenty of massive benefits your business will get once you opted to advertise with this helpful platform:
Google has a massive reach
If you still haven't heard of Google, you're probably living under a rock in a forest for decades now. Google is the most visited website in the entire world, and statistics would never lie.
The massive platform gained approximately 4.39 billion internet users in 2020
71.33% of total clicks in the first page of Google's search results are organic
In 2019, Google was visited 62.19 billion times
Google is the most dominating platform in the Search Engine Market
Google was the world's most used search engine as of 2019 as it reached 88.61% market share, and as the most visited website worldwide, it should be not surprising. To see the difference, if you are adding up the market shares of Bing, Yahoo!, Baidu and Yandex, you'll only accumulate less than 6% in total, and that's just a wow for Google!

2.You can measure Google Ads' effectivity
Nowadays, you shouldn't risk your business' finances on uncertain campaigns, especially when your business is going through challenging times. Advertising and marketing take up a huge part of any business' budget, making it a huge deal for business owners to spend this money carefully. With its conversion analysis feature, Google Ads will provide you information if the ad resulted in a sale, form-fill, or a simple view of a particular page. It can also calculate the Return on Investment for the business in the Dashboard.
In running a business, one should realize that gaining clicks may mean hundred or even thousands of dollars. The more people know and learn about your business, the better chances they'll become your audience or even customer. Every sale starts from advertising, and Google Ads is one of your best choices.

3.Budget-friendly and Get High ROI
As stated earlier, with Google Ads, you'll pay only for the ads your audience clicked on. You can also efficiently monitor your audience's behaviors and ad campaign's progress since Google will provide you with readily available information. For example, you've found out your campaign area doesn't pay off that much, you can always cut it off. However, if you've discovered that some areas are prosperous, you should keep it and focus on them. With this knowledge, you will know what your audience wants to see.

4.You can learn more about your industry and customers
Running a business is a never-ending journey, and once you jumped into it, you'll have to keep in mind that you have to learn continuously. However, with the traditional marketing type such as questionnaires, learning about customers and the business is becoming harder. On the other, Google Ads will let you dive deeper into your customers' feelings and eventually fully understand them as you run your ad campaigns. With relevant information from Google Ads, you can improve your products and services. You can also refine business processes for a smoother business run.
How to use Google Ads?
Set up a Google Ads Account
First things first, you should create a Google Ads account to start your advertising journey with the platform finally. Signing up for an account will not take you too much time. Here, you will be given an option to create an account with an existing Google Account (which you probably have) or create a new Google account specifically to create a Google Ads account. Afterward, you'll have to provide basic information about the business, such as address and time zone. Lastly, you will be tasked to setup billing details to allow Google to manage your billings monthly easily. In using Google Ads, you can also observe these things to utilize the platform efficiently:

2.Your business has a relevant and fairly built website
Since Google Ads account is an effective advertising tool, you need a place to direct your audience to see your ads. You shouldn't stop advertising your business at the point when your audience knew about you; instead, convert it to something more meaningful, which is bringing them to your website so they can learn more and eventually sell your products and services. The landing page in your ads shouldn't be cluttered. It should be user-friendly and easy-to-navigate. It is one of the most important reasons for an advertising campaign.

3.Your business will commit to this campaign for a long time
Despite Google Ads' apparent benefits, it still has to be monitored and well-criticized. It will take you a long time to unlock its full potential. For a considerable amount of time, you'll be able to create a steady structure, expand the keyword list, determine problems, and create a solution for each issue.

4.Set up your first campaign
After signing up for an account, you'll be tasked to set up your first campaign. Herein, you will indicate your main advertising goal. Next stop, you should provide your business name and website, and without these two, you cannot proceed to the following steps, so be sure to prepare this beforehand. The authenticity of your business is essential to Google so that they can deter fraud and other unfortunate events. It will scan your website to have a better understanding of the business. After filling in basic information about the business, you'll be brought to a window where you can set up your first campaign. Be not pressured on this step since Google Ads will give you suggestions since it already scanned your website.

5.Choosing a keyword theme
Keyword themes will allow Google to search for ads that target the keywords. In this step, you will be asked where your ads will be located, your budget, and how long they will last. After providing this information, you will be allowed to preview your ad. Once done, billing information will prompt you to select the payments drafted. After setting everything up, the process is finally done, and you are now an official PPC advertiser and aim to improve and build your account.
What Do You Aim for When Using Google Ads?
Before spending money on anything, you should always know why you should do it and how certain you will achieve these things. With a powerful tool like Google Ads and proper business management, it is almost sure that it can:
Increase your business engagements through calls
Increase the chances of customers visiting your store
Increase your website traffic and allow better social media engagements
Several Types of Google Ads
A marketing campaign manager should always know what type of campaign is effective for the business as a whole. Google Ads has five distinct types of campaigns, and knowing each one will surely give you a concrete idea on which to run or not. Here are they:
Through a Search Network campaign, your ad will appear on Google Search and Maps and several other Google search partners, including YouTube and Google Shopping. On any of these sites, when users search terms related to a keyword for your campaign, they'll see your ad. You should also know that whatever type of campaign you choose, will likely include more than one ad group, which may represent different products targeted to different markets and audiences. Here are the types of campaigns you can choose from:
Display Ad campaign or Display Ads
With this type of campaign, you can get visual ads, image-based ones, in Google-owned platforms such as Google Display Network, including Gmail and YouTube. This ad campaign is proven to be simple yet appealing to users, probably the simplest form of an ad campaign. The best benefit of this campaign is that it will give you the chance to bring your content to the right eye without exerting much time and effort to find the right audience.
As the name suggests, a video ad campaign will promote your business through videos on YouTube and other Google-related platforms. Video ads' length may vary from six and 15 seconds, depending on your preference. This type of campaign is effective since this poses a lot of distraction to the audience because videos simply move.
In this campaign, Google will base on your website's product data so it can efficiently place your ads. Your ads will then be displayed within Google Shopping. This will allow you to specifically promote products instead of promoting your business or the company as a whole
Simply put, with this campaign, your app ads will be displayed on Google Search, YouTube, Google Play, AdMob, the Google Display Network, Google Discover, Google's search partners, and many other platforms that publish or uphold app ads. This probably an ad campaign that does not offer a lot of customization. You will provide Google with your app's information, and they'll be the ones to take care of your ads and place them to the right audience, depending on your profile.
Google Ads is indeed beneficial to the business, and it is as important as having a dropshipping partner for your business. With Dropship China Pro, we offer top-of-the-line dropshipping solutions to keep your business on top despite any challenge the company is facing. Are you worried about slow shipping time, non-satisfactory customer services, non-personalized packaging, or inefficient warehousing and order fulfillment systems? We can surely help you! Be sure to message us today soon, and let's build a better future for your business together.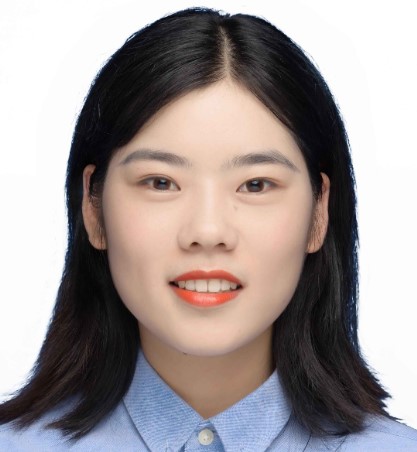 I am Komo, a marketing specialist with a strong focus on dropshipping. Over the past two years, I have gained valuable experience and expertise in the dropshipping industry. I have successfully implemented various marketing strategies to drive traffic and optimize conversions for dropshipping businesses. My passion for the industry has allowed me to stay updated with the latest trends and best practices, ensuring effective results for the companies I work with.