Reliable and cost-effective after-sales service
Long deliveries, lost packages, and damaged products can happen no matter how hard we try to prevent them; most situations require reasonable, timely, and thorough support to be handled appropriately.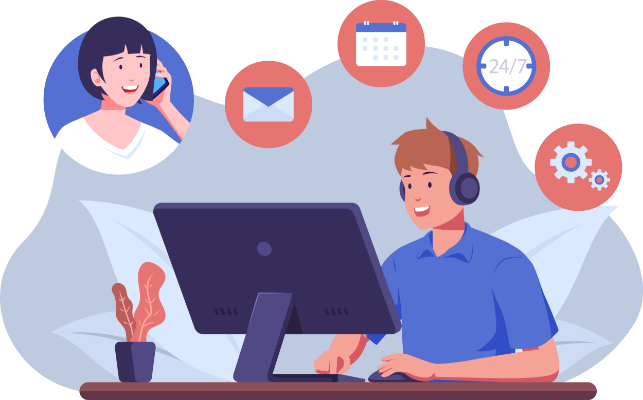 An Efficient Way To Handle
Ecommerce Returns
As part and parcel of an ecommerce business, returns can help you significantly increase your customer satisfaction and retention. Our fast and hassle-free reverse logistics can help you achieve cost-effective returns for your dropshipping store.
We Act Effectively And With Great Speed
Your business deserves a dropshipping service company that takes care of these issues for you on time.
Besides having fulfillment centers in America, Europe, UK, Australia, and China, we strategically locate all our account managers and customer service specialists. If something happens, they will immediately step up and make sure it's taken care of as soon as possible.
Our Customer Support Stands Out For:
Easy communication in English, French, Dutch, German, Spanish, and Mandarin.
Customer-friendly refund policy
Timely and reasonable solutions from experts who truly understand your needs.
Your Business Is Our Business!
We understand your struggle when dealing with damaged and lost parcels. That is why our customer-oriented return and refund policy provides you with reasonable in-time solutions for product quality and failed delivery issues.
Dealing With Dropshipping Suppliers Who Can't Communicate In Your Language?
Since order fulfillment is the final link between you and your customer, good communication plays an essential role in your dropshipping business success.
In Dropship China Pro, all our sales experts and customer service assistants have an international background and speak English fluently. You can communicate with us via text, audio, or video call to make your experience more effortless and comfortable when dropshipping from China.
Get The Best Solution For You Today