Global fulfillment centers
Dropship China Pro global fulfillment centers enable us to deliver to your consumers quickly and affordably. We provide complete coverage to North America, the United Kingdom, Europe, and Australia from our various strategic warehouse locations. Keep inventory close to your customers for faster delivery, easier management, and satisfied customers.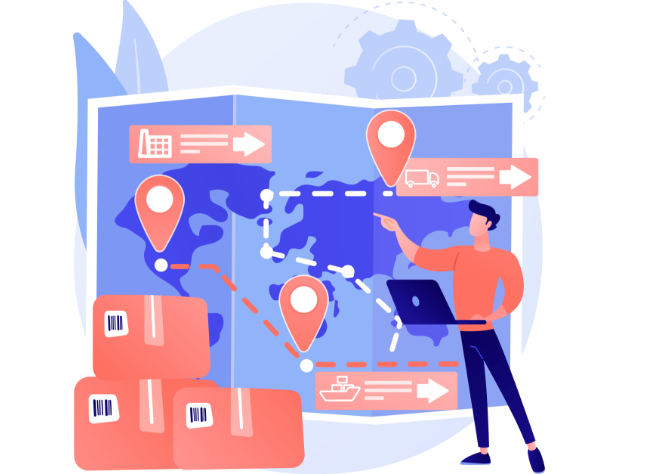 Save big time on fulfillment as you scale your business
We guarantee significant savings on shipping costs at the same time ensuring fast order fulfillment for your customers. We can do this by bringing our fulfillment warehouses closer to your customers, and we do it in a way that saves you cost without compromising service efficiency. Join more than a thousand e-commerce businesses that are already saving on fulfillment costs big time with us, and unleash the full potential of your dropshipping business. Get in touch with us today, and let's help you achieve the same as you scale your business.
Connect to a global network of order fulfillment centers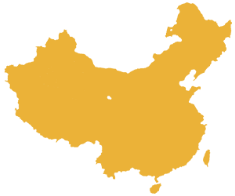 Take advantage of free storage
Having a partner that keeps your inventory safe, replenished, and ready to be shipped out at any time is priceless. With Dropship China Pro, you can enjoy these benefits for free at all of our e-commerce fulfillment centers.
What Are The Free Storage Periods?
We offer dropshipping businesses two free storage periods:
90 days of free storage when keeping your products in any of our Chinese fulfillment centers.
60 days of free storage when keeping your products in any of our overseas fulfillment centers.
We believe that if an inventory has not been sold for at least two months, then it is time for you (the seller) to make some adjustments to your marketing strategy or test new products on your online store.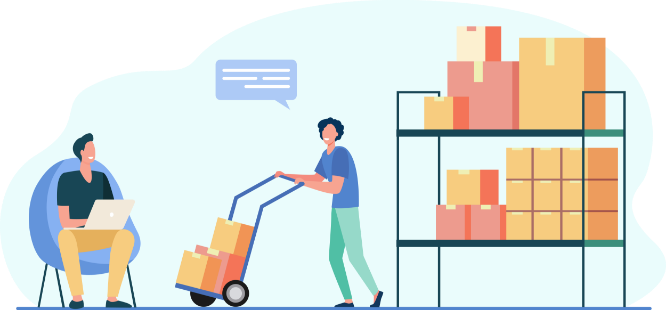 Value-Added Inventory Management Solutions
We keep track of your inventory levels and provide you with daily updates and inventory alerts, ensuring you never run out of stock.
We give you consumption forecasts so you can have your products ready for your next ads campaign or special holidays.
We handle product returns and resends with ease: all returned, sellable items will be repackaged and added to your active inventory.
Why Hold Inventory at Our Worldwide Fulfillment Centers
The worst nightmare of e-commerce entrepreneurs that scaled their dropshipping business and have stable sales in their online store is not having enough inventory to fulfill orders. Delays can cost your business dearly, and that's not something you can afford in a highly competitive e-commerce marketplace.
Keeping your stock in one of our global fulfillment centers offers the perfect solution. Products held in stock are shipped out to customers within 24 hours after placing an order in your store, and this will keep delivery times as fast as you want.
Orders with products held in stock will be updated with tracking numbers 12 to 24 hours after your customers place an order in your store. That way, you can easily track all your orders and ensure they're all delivered on time.
Ready For Next Level Dropshipping?
Learn more about Global Fulfillment.
We got you! Contact our experts to get the dropshipping
solutions your business needs!
Global fulfillment in logistics refers to the process of managing and delivering orders or shipments on a global scale. It involves the coordination of various activities, such as order processing, inventory management, warehousing, packaging, transportation, and customs compliance, to ensure that products reach customers or distribution centers in different countries or regions.
Global fulfillment is particularly important for businesses engaged in international trade or e-commerce, as it enables them to efficiently serve customers located in different parts of the world. It involves navigating complex logistical challenges, including different time zones, customs regulations, transportation modes, and delivery networks.
A fulfillment center, also known as a distribution center or a fulfillment warehouse, is a facility specifically designed to manage and process incoming orders, store inventory, and handle the packaging and shipping of products to customers or retail locations. It plays a vital role in the logistics and supply chain operations of businesses, particularly those engaged in e-commerce or retail.
Fulfillment centers are typically equipped with advanced technology and software systems to manage inventory, track orders, and optimize operations. They are strategically located to facilitate efficient distribution, often considering factors such as proximity to transportation hubs and target markets.
By outsourcing fulfillment operations to dedicated fulfillment centers, businesses can focus on their core activities while benefiting from the expertise and infrastructure provided by these specialized facilities. It allows for efficient order processing, faster shipping times, and improved customer satisfaction.
While a fulfillment center and a warehouse share some similarities, there are key differences between the two in terms of their primary functions and operations within the logistics and supply chain context.
A fulfillment center is specifically designed and optimized for efficient order processing and fulfillment, focusing on direct-to-customer operations. On the other hand, a warehouse primarily serves as a storage facility, managing inventory for various purposes, including wholesale distribution, manufacturing, or retail operations.
Worldwide fulfillment centers offer a range of services to support businesses in their global logistics and order fulfillment operations. These services are designed to help businesses efficiently store inventory, process orders, and deliver products to customers around the world.
Some of the key services offered by worldwide fulfillment centers:
Inventory storage
Order processing
Order picking and packing
Shipping and logistics
International customs compliance
Managing returns
Technology integration
Reporting and analytics
By leveraging the services of worldwide fulfillment centers, businesses can focus on their core activities while benefiting from the expertise, infrastructure, and global reach of these specialized providers. It allows businesses to efficiently manage their supply chain, reduce operational costs, and improve customer satisfaction.