Fast Order Delivery for Dropshipping
You no longer have to worry about long delivery times, missing or damaged packages, or hidden surcharges.
Our premium delivery service offers affordable shipping options without extra fees while guaranteeing your products reach your customers' hands in perfect condition and within the promised delivery time.
Top Performing 3PL Partners To
Guarantee You Win
Most customers complain or ask for refunds and returns after realizing the product is from China, and they could get it for a lower price in Aliexpress. Thankfully for you, Dropship China Pro makes your products look like they are sold, packed, and shipped all by yourself from the customer's local country or any country you pick.
How Do We Pick The Most Suitable Delivery Solution For Your Business?
Our international logistics team uses big data analysis to continuously compare millions of shipping rates and routes to provide you with the most most effective (fast and affordable) shipping and fulfillment services for your business.
But low-cost and fast delivery are not the only things you need, you also need reliable logistics partners to run your dropshipping business smoothly, and we know it.
We also compare hundreds of shipping couriers and their flight frequencies, parcel handling capacity, warehouse locations, warehouse size, as well as their delivery, parcel handling, and customs clearance policies in different countries.
Dropshipping Delivery Times
When Fulfilling From
China: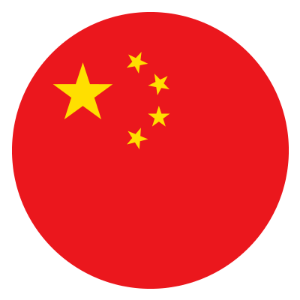 Once stored at Chinese fulfillment centers, we will deliver your products to customers located in the main markets (USA, Canada, UK, Europe, Australia, and New Zealand) 7 to 14 days after creating orders. Deliveries from China to remote locations and countries from Center and South America, Africa, and Asia typically take 15 to 25 days.
When Fulfilling From Overseas Warehouses:
Once stored at overseas fulfillment centers, we will deliver products to your customers 2 to 4 days after creating orders. However, preparing and shipping your products from China to an overseas fulfillment centers would take at least 15 business days, and times might vary depending on the overseas warehouse you want to store your products.