Dropshipping
Print on Demand
The dropshipping print-on-demand service helps stable ecommerce businesses scale sales efficiently.
Sell any custom on-demand printed product,
we source, print, and automatically fulfill orders
for you within 72 hours.
Redefining

Dropshipping

Print on Demand
We are more than a ecommerce fulfillment company taking a unique approach to dropshipping.
We exist to deliver an efficient and dependable solution for dropshipping print on demand
businesses that pursue growth.
Instantly source products,
connect your store and manage your orders with one click.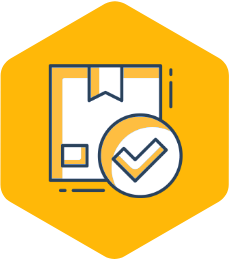 Accurate
Order Fulfillment
No more wrong product delivery; automated same-day order fulfillment is the new fulfillment.
Deliver quality custom products to your customers in 3-10 days and improve your store reviews.
How Dropshipping Print on Demand Works
1. Sign up and connect your store
Download Dropship China Pro Fulfillment on your Shopify store or connect your eBay, Woocommerce, and Amazon store using one of our many ecommerce integrations.
2. Send us your product information
Send us your product design and other
details so we can prepare everything needed to start your printing on demand.
A while after we receive the product information, we will send you a quote with the product and fulfillment costs so you can set up your selling strategy.
As soon as a customer buys something from
you, it's automatically imported to us and
order's shipping information will be updated
as we start printing and shipping.
5. We print, pack, and fulfill your orders
We print your order, pack it, add product inserts (discount coupons, thank you cards, etc.), and ship everything directly to your customer within 3 days.
Having a beautiful Shopify store is only one aspect of running a successful ecommerce business. You'll also need an efficient fulfillment partner who knows how to fulfill orders on time and accurately.
With our Shopify built-in order fulfillment system, you can quickly and efficiently fulfill orders for t-shirts, mugs, or other customizable products.
A successful Amazon store depends mainly on a reliable fulfillment solution; with our built-in order fulfillment system, you can quickly and easily fulfill orders for any customizable product, from t-shirts and mugs to blankets and hoodies.
Our strategically located fulfillment centers allow you to deliver your products as fast as 5 days.
More integrations for Dropshipping Print on Demand

Faster Ecommerce Order Fulfillment
Over 95% of our products are printed, finished
and dropshipped under 48 hours.
Every order has an estimated delivery date, online tracking is available for 24 hours after
your order is created, and email tracking
notifications are sent when your order ships.
We take the hassle out of order fulfillment so you can focus on growing your business.
Dropshipping Print on Demand Products
Ready To Scale Your
Dropshipping POD Business?