If you haven't heard of these two giant platforms yet, then your e-commerce business is missing out! Simply one of the most useful and easy-to-use platforms available in the e-commerce market, Shopify and WooCommerce has been on a hot topic of the better platform for any general e-commerce business. It is not a surprise since they are the most wide-known platforms in the entire industry. Just note that as an entrepreneur, you should try to know what's best for your business. Furthermore, be acquainted with the needs of your venture so you can specifically pinpoint which solutions will be needed for your business to grow and prosper.
In this write-up, we will discuss the differences between the two. At the end of your reading session, you should be able to define which platform is cheaper, more feature-rich, better-looking, more adaptable, more flexible, and fitter to your company. We aim to know everything about the two and what vital characteristics keep the two on top of the competition.
Overview
Before any type of comparison initiates, it is just right to go back first to the basics of the two platforms before we go to the complex features.
Shopify
When dealing with the Shopify platform, you should know that it is hosted. This means that hosts will manage and host the software for you. This also limits the number of changes you can make to your store. You are only allowed to alter your online store only on the things that the Shopify hosts will allow you to make. Shopify is also an all-in-one e-commerce platform that is relatively easy to use to create an online store, accept payments, and manage inventories. Shopify is not in any way an open-source platform despite offering a package full of beneficial features for your business. Shopify is hosted. That means Shopify hosts and manages the software for you and, while you do have a lot of flexibility, you're limited to only making the changes that Shopify allows you to make.
To make it simple, Shopify is the one that handles the technicalities of your website. All you have to do is set up a shop on Shopify by customizing a theme from a pool of 100 and by adding products and services to your store. You can also integrate your Shopify shop with other well-known platforms to let your customers buy directly through those platforms. As mentioned earlier, Shopify is a fully hosted provider. Therefore, its users have to work within the platform of the tools the site provides.
Shopify handles the technical side of things, so for many users, setting up a shop on Shopify can be as simple as customizing one of more than 100 themes and adding your products or services. Shopify features also include integration with popular social media and online marketplace sites so that visitors can make purchases directly from those sites. In addition, the platform lets you create an online store easily from scratch. As a result, this platform is the benchmark with which all other e-commerce platforms can be compared.
WooCommerce
On the other hand, WooCommerce is an open-source platform, unlike Shopify. However, you should know that this is not a stand-alone platform and only works with WordPress-powered online stores. WordPress is free of charge software that will only require you to have your own domain name and a web hosting provider to create a fully functional website. After providing these requisites, you can now install the WooCommerce plugin and start building your dropshipping store. Compared to Shopify, it is undeniable that WooCommerce requires better knowledge on development to create a store.
WooCommerce is a fully customizable plugin wherein you can also install other functionalities. You can also install WooCommerce friendly-free themes that will suit your company's style. There are hundreds of options when it comes to beautifying your website. There are several online developers that offer helpful and attractive features that can be installed to your e-commerce website. These features include setting up an online store that will allow you to add shopping carts, payment options, product pages, and several options to customize and build your online store with WooCommerce themes. What's good with WordPress and WooCommerce is that your options will not be limited to what the two platforms offer. You can install another.
The Difference Between the Two Platforms
In this section, we will find out what platform excels in several categories that we will tackle. It is crucial to enumerate the advantages and disadvantages of each platform to clear your mind as to the benefits, risks, and drawbacks you can get from each option.
Ease of Use
As mentioned earlier, Shopify is practically easier to use compared to WooCommerce. The latter is a far more technical platform that requires you enough development knowledge to utilize it fully. However, if you have enough expertise and have the willingness and patience to learn more about this platform, WooCommerce is still a viable option.
When it comes to Shopify, you will be provided with a set of themes and templates that are customizable. Shopify will also give you constant access to user support when technical issues arise. In addition, you'll be given access to tutorials and documentation to help you with the process of setting up WooCommerce and eventually resolving technical issues on your own. Also, you no longer have to worry about managing the technical matters on the back end of your store since Shopify experts will do it for you. Visibly, the easier platform to use is Shopify.

2.Security and Business Protection
It is always important in the online business industry that you keep private details and business transactions safe and secure. You should always check which platform upholds compliance with significant governing bodies in the e-commerce industry. Having an SSL certificate added to your site is one of the best ways to protect your site. When it comes to Shopify, SSL certificates are already provided in the built-in suite of tools. At the same time, WooCommerce users still have to buy and install SSL certificates aside from actually installing the WooCommerce plugin itself. Shopify has clearly won in this category.

3.Payment Options
One of the most vital points when a customer should decide whether to buy from your e-commerce store or not is the mode of payment. How can a specific group of people buy from you? If your customers only have a particular credit or debit card or any online banking app, such as PayPal, you should deliver it. This is where the two e-commerce giants equally shine. Both of the platforms offer multiple ways for customers to pay. You can be sure that every famous payment gateways are available. Many Shopify account plans do not have all the payments, but users can always install the new Shopify Payments feature to pay through whatever mode or application they want. So when it comes to payment options, it's a tie between the two platforms.

4.Costs
Of all the considerations you should look at, this is probably the category that may influence you the most. Money is a very vital component of a business. How you budget it significantly affects the flow of your funds and expenses. A large investment may result in a huge loss or profit, that is why knowing which deal is more cost-efficient or more applicable to your business is necessary. The good news is, both platforms, Shopify and WooCommerce, can be availed for in a very minimal amount. When it comes to Shopify, its users are offered tiered plans with different levels of services. With this setup, users can pay monthly. This cost includes the costs of setup and running the site based on the level the customer chooses. The plans' cost ranges from $29 to more than $200 per month. The said platform is known for making entrepreneurs' lives significantly easier by helping them with a budget-friendly offer in terms of setting up and running an online store.
On the other hand, WooCommerce can be used for as low as FREE, but fully utilizing its functionalities will still require you to pay. It is not a stand-alone platform, and it requires working with the WordPress site that involves purchasing a domain name and getting a web hosting account. Practically, WooCommerce is not free since you cannot use any of its functions without paying.

5.Build Time
In this modern time, being efficient and fast is everything! In just a small period, everything may change; that is why establishing an online store as quickly as possible might be a determining factor as to which platform you want to use. Shopify will let you have your business online faster than WooCommerce. It also does not require any level or type of expertise to make an online store with this platform quickly. Shopify has already pooled everything in one place, and all you have to do is choose and edit themes already available on their website.
Compared to Shopify, WooCommerce is not an easy platform to use when you do not have any basic knowledge about building websites. With this platform, you will have more creative control over your website. You will be able to make it more personalized than Shopify, wherein you will only base your design on the themes available on the site. This platform also best suits businesses that are not into gaining sales immediately. If you ask which platform is better when it comes to building, it is a clear win for Shopify.

6.Sales Features

If you are looking for an effective platform to effectively build your online store, both Shopify and WooCommerce will certainly not let you down. When choosing between the two platforms, one of the most vital categories you have to look at is abandoned cart recovery. This feature allows customers to finish a renounced order without requiring them to fill out their details again. This is a subtle reminder for your customers that they still have an order still waiting to be finished and checked out.
Another category is integration with popular platforms. Both the platforms will let you sell products on Amazon, Facebook, Instagram, and eBay. However, WooCommerce will require you to pay $79 to integrate these platforms into your site while completely free for Shopify users.
The Final Verdict
We are about to conclude which platform is better. Dropship China Pro can work with both of them. If you need a top-notch and budget-friendly dropshipping partner, we can certainly be it! It is undeniable that the two have different advantages and drawbacks, and it is still a matter of preference on whether you want to go with one or the other. Rest assured, you will have a good website in choosing either of the two. Here are the things you should note before choosing.
Go with Shopify if:
You do not have any development expertise, and you want your website to be live in a short while.
You want to deal with easy to customize sleek templates.
Go with WooCommerce if:
You want your website to be more personalized and customized as possible
If you have enough development background and have more creative control over the website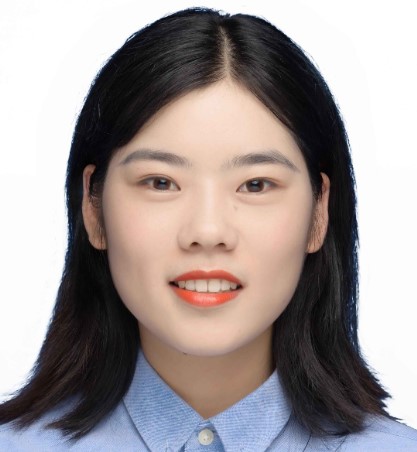 I am Komo, a marketing specialist with a strong focus on dropshipping. Over the past two years, I have gained valuable experience and expertise in the dropshipping industry. I have successfully implemented various marketing strategies to drive traffic and optimize conversions for dropshipping businesses. My passion for the industry has allowed me to stay updated with the latest trends and best practices, ensuring effective results for the companies I work with.