It is not a secret that when you dropship certain product, you are competing with a bunch of competitors who might be selling the same products you sell at cheaper prices, especially when dropshipping with Amazon, Shopify, Wish, Wocommerce, you name it. This can result in reduced earnings per sale and more struggle to sell your products at the price you desire to. But don't worry, to avoid this and gain a better position in the market, we have a branding strategy solution for you:
BRANDING
Learning to brand your dropshipping store and your products is key to beating your competition and boosting your profits. Follow us on this post to learn useful tips to build a strong brand, and how to brand your dropshipping business from the store to the product step by step.
Before we get into the tips, let's go through the basics! If you already know the basics then you can scroll down this part.
What is a brand?
A brand is a business tool that drives commercial value, in other words your brand is basically your business identity.
Why is branding so important?
We just said that branding is key to beating your competition and boosting your sales, now you might be asking yourself How can branding do so?
This is how:
First, a carefully constructed brand creates a visual, emotional, and cultural connection between customers and your company, the product or service, and the type of consumer it attracts. Once you have created this bond between you and your customers, they are more likely to stay with you and reject your competitors.
Second, a brand makes a product or service distinctive or unique compared to others in the market, and when a product is different from the others, you can set the price you want, and therefore the profit you want.
Pros and cons of branding in E-commerce:
Yes, now we know why branding is important, but what are the advantages and disadvantages of branding?
Pros
Premium prices
Branding helps the company charging a premium price for its product because a strong brand can charge a higher price than its competitors which in turn leads to higher profit margins for the company. We can take Apple and Samsung as an example; they charge a higher price for their smartphones than Sony and Huawei because customers have the perception that Apple and Samsung have the best quality when it comes to smartphones.
Bigger margins
With complete control over pricing, and lower costs per unit, you can create much higher profit margins on your products.
Quality control
Whether or not you outsource the manufacturing of your products, you will retain more control over the quality of the products you create and sell.
Barriers to entry on the market
Having a strong and established brand under your portfolio in the market can be a barrier to the entrance of new competitors on the same market as you. The potential new competitors will know that there is a strong leading brand and they may never make a decision to enter the market.
Cons
Higher start-up costs
In order to secure a low cost per unit, suppliers will be more likely to set large MOQs (minimum order quantities) for certain products. Some people still say that you need a lot of money to start dropshipping a branded product but that is not true. A lot of dropshipping suppliers and fulfillment centers only ask for small MOQs and offer reasonable branding options that are really cheap. A couple of hundred dollars will make it!
Less agility
Stocking up on branded inventory does make it more difficult to quickly pivot your business. If customers simply aren't buying your product, you may be stuck with a high volume of product that is not easy to get rid of. This means it is crucial to validate your product and market research prior to committing to large inventory purchases.
Longer time from concept to creation
Creating a brand and manufacturing your own branded products can be a long process. First, come the prototypes, then it's time to test samples, samples need to be shipped to you, then you'll need to refine the product before finally start producing a product that is ready for market.
Now that you know the advantages and disadvantages of Branding in Dropshipping, let's take a look at some important tips that will help you build a strong dropshipping brand.
Tips to create a strong brand
Your success will depend on how strong your brand is compared to the other brands out there, if you follow these tips your brand will grow strong day and this will help you boost your dropshipping profits.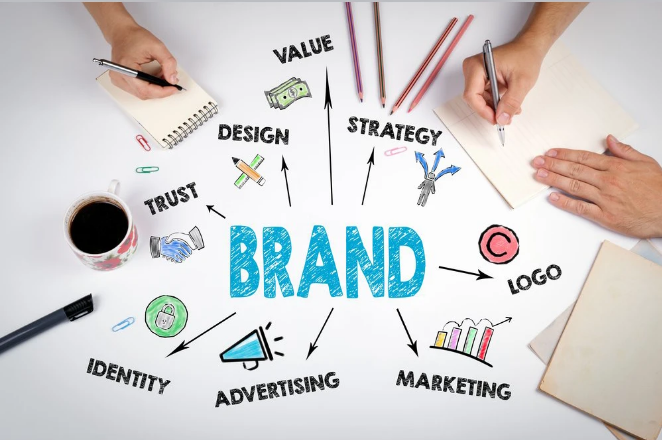 Niche down your store
It all starts here, when you hear from brands like Audi and BMW, the first thing that comes to your mind is cars, right? So when you want to buy a good car you already know what brands to look for. Well, the same happens with any brand, and that''s the reason you need to build niche store where you can target a particular kind of audience. A store where people reach to when they need particular kind of products.
Research the market
Understanding the market you are gonna be selling can help you understanding consumer behavior, building a more consumer-oriented brand message, and double-checking whether your branding strategy is strong enough to move forward.
Understand your audience
Understand who is your audience, what kind of people is going to shop in your store, and to feel identified with your brand, you might want to analyze their budget, age, work occupation, and gender, interests, concerns, goals, values, etc.
Define your brand persona
A brand persona is the personality of your business, and you will use this personality to deliver customer experiences. Your brand persona will be molded by the insights you manage to gather about your target customers. To define your brand persona you should answer questions like What kind of images will attract your customers' attention? What tone of voice will be the most suitable to communicate with my customers? What type of language will have the greatest effect?.
Speak your customers language
To communicate effectively, you have to identify the elements that influence your target customers and focus on leveraging them. You can start by answering questions like:
What do they like?
What motivates and attracts them?
What do they like about your brand?
Refine customer experience
Even though you do not have much control over how your customers feel about your brand, you should do your best to make sure every interaction you have with your customers is aligned with your brand promise and follows your brand guidelines.
69% of consumers say that the most important thing brands can do to improve their experience is "knowing them". This will encompass everything from your return policies to shipping arrangements to email marketing communications and more.
Perfect your visual assets
Online shoppers' experience happens when they visit your online store and social media profiles, so the visual experience is extremely important. A brand's visual assets are all the front-facing elements, such as the website design, fonts, typography, color palette, logo, and ad designs. Research shows that having a memorable signature color will increase the chance of customers recognizing your brand by 80%.
Avoid raising expectations, and then exceed them
Creating a good brand reputation is a valuable asset for your dropshipping business. The easiest way to create a great brand reputation is to avoid promising things which you can't deliver to your customers. If your products take 20 days to deliver, don't tell your customers that it will only take 10 days. Instead, work hard to reduce delivery times and deliver the product faster than they expect and surprise them.
Reward loyal customers
Another way to be the best for your customers is to give back, something just as simple as a thank you can show them how much you appreciate them, you can always show gratitude by rewarding the loyal customers with free gifts, special discounts, free shipping for their next order, etc. This way, you have more chances that your current customers keep coming back to your store.
If you want to learn more about how to reward loyal customers, you can check 10 Examples of Innovative Customer Loyalty Programs from Shopify.
Maintain brand consistency
A recognizable logo, colors, fonts, designs, and messaging, should be the same across all channels you promote your brand on. You might want to use your brand elements on your website, social media channels, advertising campaigns, and product packaging to send a unique message and increase brand familiarity.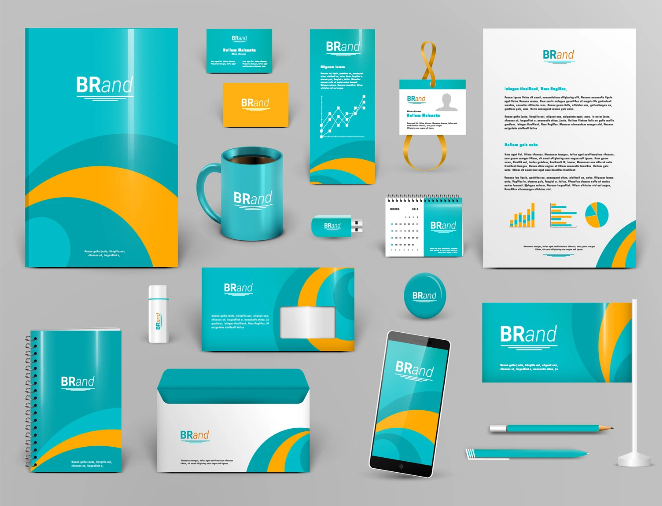 Now that you know how to create a strong brand, it's time to start learning how to brand your digital and physical assets, in other words, it's time to learn how to brand your store and your products.
Store branding
Having a store is a good asset, but having a branded store is even better. Branding your dropshipping store gives you the opportunity to build a stable dropshipping business in the long-term and increase the number of customers returning to your store to buy again.
Now let's see what are the basic steps to brand your dropshipping store!
Step 1: Create a unique name and logo
Your logo and name are the foundation of your brand identity, having a name and a logo that give a memorable impression to your customer is important. You might want to spend some time to choose an impressive name and a logo that can be easily remembered.
Step 2: Choose color's palette
When it comes to design your brand logo, store, packaging, and so on, finding the perfect color combination can be your winning secret to having an eye-catching brand. The right color palette can attract attention, set a mood, and even influence your customers' emotions and perceptions.
Step 3: Pick a font
We talked about being consistent just now, and the best way to do so is by having the same font in every channel your brand is present at. You can learn how to choose the right fonts in this Canva's blog.
Step 4: Create your store website
Having a complete website where customers can find all the information they need, inspires trust among them. When creating your store you should focus on basic pages like:
Because who would trust an store that doesn't have a Refund Policy or a Shipping Policy page?
Step 5: Create a favicon for your store website
A favicon might seem an small and insignificant thing but the truth is that such small detail has a great impact in brand recognition. It gives a special touch to your website and shows your customers that if you care about small details like adding a favicon, you are more likely to care about those small details that will make the difference on the products and services you offer them.
Product branding
If you want to have more control over your brand, then branding your store is not good enough. You should create a product that is unlike the current market offerings, you should make a difference and product branding is your best choice, a branded product is key to set yourself apart from the others.
Here are the steps to brand your product:
Step 1: Develop your logo
Complicated and congested logos never attract customers, so it is important to remove unnecessary detailing and turn the spotlight on one element that clearly defines the big picture of your business idea.
Before you blindly pick any quick logo for your company, make an informed decision by knowing which color and symbols would define your business well.
Just like how the DELL, Intel, Hp, PayPal, Skype symbols fall into a blue hue scheme, psychologically it appeals to the target audience looking for a trust-worthy technology brand as a blue tone projects strength and trust.
According to the psychology of color, each color evokes a particular emotion.
Set your logo on your website, your products, packaging, everywhere!
Step 2: Develop an initial design of your product
If you have previously dropshipped a similar or the same item you want to brand, you should already have an idea of buyer expectations and on top of that, you know what can be improved in aspects like product features, functions, and packaging. Make a design of what you believe is the product your customers need!
Step 3: Source potential manufacturers
Once you know what is the product your customers want, you should start looking for a manufacturer that can make the dream happen. When sourcing manufacturers, you need to consider the manufacturer's MOQ (minimum order quantity), the manufacturer's production output, production time. You might as well want to make sure that your intellectual property is protected and that your manufacturer is not selling your product to your competitors, so be extra careful.
Step 4: Purchase samples
Before you start producing or selling your product, you might want to make sure that the final result is what you expected and what the customers want to buy! For doing so, you should order and sample from the manufacturer, and check that it meets the design and quality requirements, delivery is on time, the packaging is adequate and protects the product from being damaged The only way to know that your product is ready to be sold.
Step 5: Start producing
Once you have tested the samples and had a taste of what the whole experience (including delivery time and un-boxing) is like. It is time to start producing and advertising your product while your manufactures prepares it for you.
Other product branding solutions
We also know that product branding is not as easy as it seems and sometimes the manufacturers ask for high MOQs and this means bigger investments. The following low-budget branding solutions will allow you to easily brand your product while investing less money than the traditional ways.
Logo stickers
Custom poly-bag
Custom mailer box
Custom product box
Shredded paper
Printed logo
Other solutions to keep your brand strong
Packaging inserts add a special touch to the products and are a unique way to surprise customers and give them a different experience, which will make them feel appreciated and will boost customer loyalty.
Thank you cards
Special unboxing experiences
Discount coupons
If you are ready to start branding your products do not hesitate to contact our experts for guidance!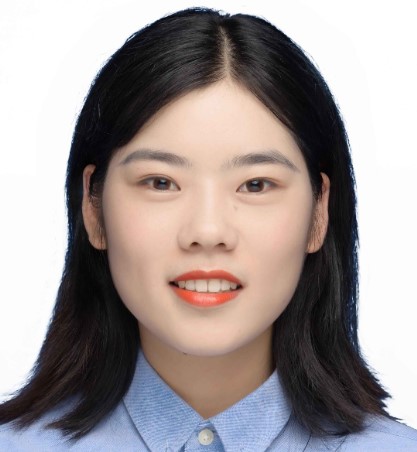 I am Komo, a marketing specialist with a strong focus on dropshipping. Over the past two years, I have gained valuable experience and expertise in the dropshipping industry. I have successfully implemented various marketing strategies to drive traffic and optimize conversions for dropshipping businesses. My passion for the industry has allowed me to stay updated with the latest trends and best practices, ensuring effective results for the companies I work with.