Are you planning to start an e-commerce business? Or you want to establish a website for your already-experienced company? Using WooCommerce is a good choice of action! It is the most popular e-commerce solution for WordPress. It is a free, open-source plugin that can effectively help you create and build an e-commerce store.
History of WooCommerce
Do you know that WooCommerce as a company wasn't originally called like its name today? From its humble beginnings, its name transitioned from WooThemes to WooCommerce after two brilliant developers, James Koster and Mike Jolley, worked on it. Before then, WooThemes was founded by three people named Mark Forrester, Magnus Jepson, and Adii Pienaar, who were only able to make the platform a premium WordPress theme company.
It was in 2011 when the first version of WooCommerce was launched, skyrocketing its fame in the scene while allowing a lot of online merchants to get a grasp on its benefits. The plugin instantly became a hit in its first year of release gaining 1 million downloads, and in 2014, it hit 4 million downloads. WooCommerce, in all actuality, is simple replication of an already-existing plugin called Jigoshop. But since WooCommerce hired the two developers, the plugin was released and named after the company.
In 2015, WooCommerce and WooThemes were bought by Automattic, who is now the company developing the plugins. Right after the purchase, its fame continued to rise as it reached 7 million downloads, that's an additional 3 million in just a year; wow! Automattic is the company behind WordPress, and this is the exact reason it can be utilized well with your WordPress websites. To this day, there are more than five million online retail businesses who opted to use WooCommerce.
What is WooCommerce
As earlier said, WooCommerce is a WordPress plugin that can provide an aspiring e-commerce store owner some basic store functionality. If you asked if WooCommerce and WordPress are free, the basic answer would be: yes. However, if you want to utilize this fantastic plugin fully, you pay for other costs associated with hosting and domain fees. You will also have to prepare another budget for customizations, design, marketing, and advertising costs. If you are familiar with WordPress, it is an excellent platform for effective blogging solutions. Still, if you pair this platform with WooCommerce, you can convert your WordPress site into a highly functional online website store.
How to Use WooCommerce
Step 1: Get WordPress hosting and a domain name.
First things first, you should know that WordPress hosting will be the one to make your store available or accessible to the world. The first step would involve availing of a hosting service and get a domain name. There are several recommended hosting options for your store, and choosing which fits your business, the business's needs, and your budget is a must.
Step 2: Choose your domain name
Since you already have a business, choosing a domain name shouldn't be hard. Your domain name should reflect the business name or the vision of the store. In this step, simplicity is essential. You should make it as easy to understand and remember as possible. Avoid using special characters. Also, the better domain extension to use is '.com'. However, if you're still having a hard time choosing the right domain for your business, you might want to resort to online domain generator sites. You can also consider that availing a domain name together with a hosting plan is great for better and more efficient site management.
Step 3: WordPress Installation
Since WooCommerce is not a stand-alone tool or platform, you should first install WordPress. Also, once you have availed of hosting, you'll now have to install the WordPress software. In most cases, an email will be sent to you on how you will access your account. Following instructions from there onwards would be easy since the hosting company will help you. After logging in, go to the My Accounts tab to log in to your cPanel. You can now click the download button of WordPress and follow the steps to install.
Step 4: WooCommerce Installation
After downloading and installing WordPress, you can now download WooCommerce. You can locate the download button by navigating to Plugins>Add New, then search for WooCommerce. So after finally downloading WordPress and installing WooCommerce, you now have to set up WooCommerce:
Provide Basic Information: Put in the vital information about your shop, including country, city, and postcode. You'll also be asked about what type of product you are planning to sell, may it be physical, digital, or a combination of the two.
Set Up Ways of Payment: Of course, the set-up wouldn't end without the platform asking for how you can pay your purchases inside it. WooCommerce will give you options to pay through Paypal Checkout, Cash on Delivery, or Direct bank transfer.
Set Up Shipping Terms: In here, you will have to provide a more specific description of your address. You will be tasked to write a two-line address. You will also set how much customers should pay for the shipping costs, choose whether to enable shipping label printing or not and finally, connect WooCommerce to your store. If you haven't prepared any of this information or are still in doubt about certain data, you do not have to worry since all of these can be changed later.
Others: So, you can opt to use several optional customization and functionalities while setting up WooCommerce. This includes the number of products you want to display right then and there instantly. You can also market your store on Facebook, contact customers with Mailchimp, and drive traffic to your store with Google Ads and Marketing by Kliniken. You are free to install any extras on this phase and choose whatever you think will benefit your site. Just note that this is not final, and you're still testing the waters. You can always go back and edit next time.
Also, you can connect your store with Jetpack. It's a great plugin that provides must-have functionalities and can provide you with tax management. This add-on is also available in the WordPress directory.
Finalization: Obviously, the last step, here, you can finally sign up for the WooCommerce email newsletter, add product, review settings and take a guided tour. Here two types of extensions you can integrate into your store:
Plugins: when applied, these will give your online store more functionalities.
Themes: these will give your store a better look.
Benefits and Advantages of WooCommerce
Low cost and can be availed as free – We cannot deny that this platform's best advantage is its low price. However, since you have to utilize their services well, you can pay for other functionalities that will cost you around $29-$249. Compared to other platforms, this cost is very minimal and affordable. Do you ever wonder why more than a quarter of online businesses are run through WordPress? It is because of this clear advantage. The interface is also newbie-friendly, so there's no need to hire another service from experts to help you build the store. Also, with WooCommerce, you can make a store in just a short amount of time. Convenient and low cost? WooCommerce is what you're looking for!
Easy to Use and Provides Tons of Features – If you've already had a website before, you know that implementing changes after it was launched will cost so much money. However, with WooCommerce, you are free to customize your website anytime at low to no cost. You can switch back and forth appearance with the help of the themes. These themes are available for free up to $100. Besides providing basic functionalities, WooCommerce also features built-in blogging, tags, attributes, and product sorting and filtering.
Secure – WooCommerce works with trusted experts to secure your business's data. It also has its API system, which regularly monitors the system. The store will also belong only to you.
Good Number of Official Extensions – Since WooComerce is the most popular CMS platform globally, it is not surprising that it is affiliated with hundreds of usable and helpful extensions. Some of them are free, and some of them are paid, which will not exceed the cost from $20-$30 per extension.
Built-in Analytics – You should know whether what you're doing is effective or not. With WooCommerce's informative analytics, you can keep track of your sales, products, and even customers. WooCommerce will display this information via charts and graphs. You can also use Google Analytics to dig deeper into your business's condition.
Ways to Create Product
What's a store with any product? As the soul of your business, products should be well-monitored. In WooCommerce, you can add products by going to the Products Menu. Here's a quick guide:
Adding a Product
Provide a product to sell by going to Products>Add New. You are asked about the products' name and description. This is a very familiar phrase to every online store since you also have to provide these things when selling through a typical online store, whether on your website or social media pages. There are also additional options you might want to add to your product to make it look more attractive, such as:
Product categories: Provide your customers or audience a meaningful classification of your products. It will also allow you to create a category or subcategory that specifically targets a certain market segment. For example, you sell housewares, and you can categorized which products will more likely be used by men rather than women.
Product tags: This adds better chances of getting found to your product.
Product image: Let's admit it, the better a product looks in an image, the more it will attract customers. If you go into other online stores, you'll only be amazed by-products with high-quality; the same thing goes for your store. You should provide high-defined products to give your customers an impression that your company is dedicated even in the tiniest of details. You can also add more images and make a product gallery to market the product better and give your customers a chance to differentiate several variations.
Customizing Product Data
In this step, you will be able to customize the products' details better. On the first window, you'll be selecting the type of your product, such as:
Simple Product: Explained as a single product without other add-ons.
Grouped Product: A group of simple products. For example, a set of clothes.
External/Affiliate Product: Basically, these are the products that you don't own or possess, but you receive a part of the sale if customers bought from your store.
Variable Product: Products that come in different variations.
Customizing Add to Cart Button
Since the buy button is a vital part of any online store, you should try to make it as appealing as it can be. You can use several plugins to modify this button, but you can also use the default options by going to the Style and Advanced section.
Before finalizing your store and products, you might want to consider these options:
Shipping Classes: Besides grouping products according to their appearance, usages, and audience, you can also provide product groups according to their shipping costs.
Attributes: If you have product variations, this is an option you must know. It will let you create sizes, colors, and other variations and apply them to your products.
After having an excellent website for your store, it is time to procure quality products from reliable dropshipping suppliers. This is where Dropship China Pro shines! We can provide you thousands of options for dropshipping suppliers to ensure that you only get the best! Whether you are planning to look for a winning product, or you simply want to add another product line to your business, we can surely help you! We also offer proven and tested to be effective dropshipping solutions such as product sourcing, blind dropshipping, fast delivery, warehousing, branding, fulfillment, quality control and after-sales. You can check our Social Media pages for more updates and interesting contents! Visit our website at https://dropshipchinapro.com/ for more information.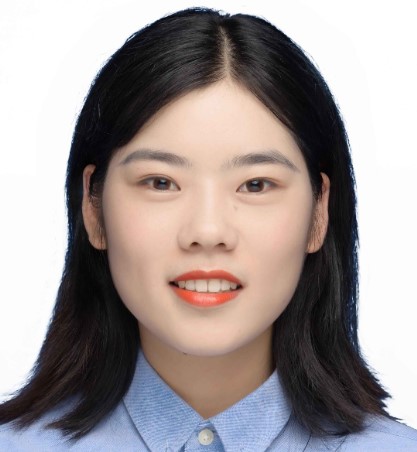 I am Komo, a marketing specialist with a strong focus on dropshipping. Over the past two years, I have gained valuable experience and expertise in the dropshipping industry. I have successfully implemented various marketing strategies to drive traffic and optimize conversions for dropshipping businesses. My passion for the industry has allowed me to stay updated with the latest trends and best practices, ensuring effective results for the companies I work with.