It is that time of the year when everything feels alright. It is autumn and there is an excitement to shop. All around the world, people are getting ready to hang up their old gears and find something new and fresh for the season. This is when dropshipping entrepreneurs can take the opportunity of the new season to serve the shopping needs of people all around the world looking to catch the nostalgia of colorful autumn once again. Let's show you the 10 best dropshipping niches in 2022!
Autumn or fall as is popularly termed in American English, is a season lined up with lots of activities to mark the end of summer and a welcoming of winter. There is Christmas, Thanksgiving, and Halloween to look forward to. There would be lots of fun activities and parties. And with all these activities comes a shopping spree. A lot of people make plans to shop early so they can avoid the rush that usually comes with the season. As a dropshipper, these are the opportunities you want to take advantage of for your pay-off of the year.
You have to make the right choices though in order to call it a win this season in terms of your dropshipping sales. That is to say, you have to get your product strategy right by having dropshipping winning products, getting your dropshipping store marketing right, both for Facebook ads marketing and Google ads marketing not to forget other alternative marketing for dropshipping. Most importantly this is the time you need to sort everything that has not been right with your order fulfillment as you want to get your stores reputation to the highest level this period, that is the first step in the way and we will throw light on that in a bit.
There's a lot of information out there on hot selling products, with hundreds of YouTubers speculating on what's hot selling and what's not hot and all of that. Well, they are often right and wrong at the same time. What they don't know or tell you is why the products are hot selling at the time and why they may or may not be hot selling for you. This article is different however, as it takes insight from actual product research from professional dropshipping suppliers who see all that goes on at the backstage of dropshipping business. There's no better place to get tips and advice to succeed in your dropshipping business.
So based on our market insights, here are the top 10 best dropshipping products niches to sell this Autumn season in 2022;
1. Pet Accessories
Pet accessories are always on the list of products that enjoy good traffic from shoppers. A good number of dropshippers have benefitted from taking advantage of the popularity of this category but there's a little trick to this when it comes to Autumn season. People want to get their pets to engage in the season just as they also make plans for themselves. Now don't be forgetting the festivals that make the autumn season so interesting and colorful, customers shopping behaviors are going to change as a result of this too. And what's the best way for you to respond with your product strategy if you want to offer pet accessories? You will need to respond by selling Halloween, Thanksgiving, and Christmas-themed pet accessories.
2. Phone necklaces
Phone necklaces are in our top pick for the best products to dropship in fall 2021. It is truly an exciting time to dropship these one-of-a-kind items. When they first came to our attention in the fourth quarter of 2018, their popularity skyrocketed, and we expect another surge in October 2021. The proliferation of phone necklaces is not solely due to Google Trends data. Phone accessories have consistently proven to be excellent choices for dropshippers looking for online products to sell. What is the reason for this? I'll go over a summary of what the data says.
Mobile phone accessories now have a sizable market. Furthermore, it is expanding and it is expected to reach $100 billion by 2022 according to available market data. When a great product is combined with a highly engaged buyer market as we know the phones and gadget market to be, then you have yourself a winning product. As a result, we chose phone necklaces as one of the top dropshipping products niches to sell this fall 2022.
3. Gilet Jacket
As autumn arrives and temperatures begin to drop people not only will seek to put on thicker clothing but most people will want to do so stylishly. Gilet jackets have always been a stylish way for people to come out when the days start to get colder as they can come in different colors and styling. Everybody seem to be wearing them during this period from kids to adult, from fashion forward people to those who just really want to stay warm while taking a walk with their pets. They are just for everyone no wonder they are always hot selling on every giving autumn transition to winter.
4. Wall Tapestry
In our fourth entry on the best dropshipping products niches to sell in fall 2022, we have wall tapestries. Last autumn saw a rise in the sale of colorful trendy wall tapestry as it became a hot trend for homeware products. Sales are already beginning to rise in august and this will reach its highest point somewhere in the mid to end of 2021 autumn. Their popularity of tapestry goes back a long way and they've been consistently popular over the last five years if we check Google Trends and look at the global interest over that period, particularly around fall and winter. Year-round, wall tapestries are popular, but their sales spike at the beginning of fall, and that's what's likely to happen again this year. It is actually something we think would work for Instagram advertising campaigns. Check out our blogpost for tips on Instagram marketing.
5. Blankets
Next up, are blankets – a cozy fall buy. During the early evenings, imagine yourself curled up by the fire with a cup of hot chocolate. That sounds perfect, doesn't it? The next product you add to your store will help your shoppers achieve just that. Since shoppers look to spend more time indoors in the fall, blankets are the perfect product. Those are the ingredients that you have to mix into your marketing campaigns. You'll soon see the sales start rolling in when you explain why your customers need these products.
6. Fashion goods
When making the decision on what items to sell this autumn 2021 under fashion category you need to bear in mind that this is a very saturated category as has been for years. Gilet jacket is however a stand out that's why we have listed it separately as it just happens to distinguish itself as a unique hot autumn product. To make sales this autumn for fashion category, your store will need a product listing that stands out in some way. First and foremost, assess your market and sell items of unique style not often seen in the market. Some examples include;
Funny Socks
Decorative Scarf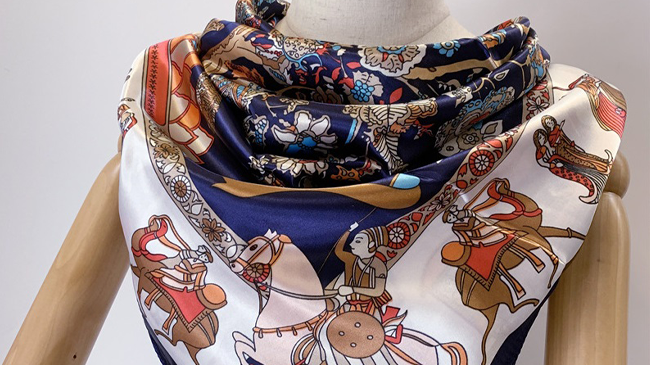 Funny Pajamas
Loungewear
7. Pet Car covers
Our next dropshipping product niches will be another item from the pet category which will be very popular in 2022 giving all the travelling that will be done this period. It is the pet-friendly car coverings, truly superb product if you understand anything about travelling in the car with pets. As you may well know that when you travel with animals you will have to do some serious cleaning immediately after as their hairs get all over the car seat. You no longer need to be concerned about these issues because this product will take care of them. The pet car cover makes traveling with a dog especially easy and convenient.
You just simply unfold it, place it on your vehicle, and drive away. It is for this reason that video marketing efforts with these products are so effective. A good number of pet videos have shown how peaceful and happy the animals are when they use them, they just sort of know it was put in place for them. Basically, show potential customers with a product video the advantages of pet vehicle cover, and you will be converting these items into sales in no time.
8. Halloween, Thanksgiving and Christmas themed household items
The last quarter of the year is filled with holidays and friends and family gatherings. The colors changes everywhere from offices to schools to sorts arenas, everywhere just seem to go by a compliance rule. These colours and changes are reflected in sellable items and as a matter of fact when it comes to the households in many countries, the buying pattern changes as everyone seem to be looking for one holiday themed item of the other.
The type of themed items you can sell this period are numerous so you don't have to worry about getting a whole lot of different themed items just stay with disposables like paper towels, paper plates, paper cups, and perhaps a couple other disposables as they will be in high demand this period. Consumers are looking forward to more parties and gatherings. They don't want to be constantly washing dishes. So do stock up on disposables in your store and you'll be sure to sellout.
9. Decorative lighting
This is something you should not miss out including in your online store this period as this holiday season is known for decorations, and nothing makes for better decoration like decorative lightings. Decorative lightings are a great dropshipping niches to sell this autumn in 2022 and they have proven to be hot selling every other autumn period, 2021 autumn can't be different with regards to the craze for decorative lighting.
10. Gift boxes
This is a season of gifting and gift boxes are an ideal item to sell this period. Think about it, most people wait all year to express their love, their gratitude, friendship and the rest of it that makes us humans. We have so much imbibed the culture of doing this in a box, colorful boxes! This is why every other autumn season gift boxes sell out like crazy. However, if you are going to be selling gift boxes this season through dropshipping you want to make sure you are partnered with the right dropshipping supplier able to provide you with the coolest custom gift boxing designs and so your customers can express themselves in the best way possible.
Why you should start dropshipping
You now have a list of some of the hottest dropshipping products niches to sell in the autumn of 2022. These are products that could pay you really good this period if you know what you are doing with your dropshipping business.
For the new comer out there reading this blogpost right now, you will be wondering what to do next to join in on the opportunity to cash in on the year's biggest spending period, it's simple, get yourself into the game. It is natural to be unsure of what to do next or you may be wondering what's so special about dropshipping that should excite your fancy to join the pack making some good bucks on this.
Well, it's a good way to earn side money while you pursue other goals that are important to you. And why are you able to do all of this side by side? It's simple, dropshipping allows you to sell items by using the muscle of third-party services from the scratch to the money in the bank. So, you get smart of product and market research, make a few tries and when you find yourself a winning product you simply get a dropshipping supplier company or agent to source your products, brand them if necessary and shipping and fulfillment to customers as the orders come in. this leaves you out of the trouble of stocking huge inventory of products and dealing with shipping and all that trouble.
Final words
Seeing how easy this is, who want to jump in on the opportunity to make legit money easily!?
Dropshipping is a great way to establish an internet business. Those looking to start an online store quickly will find it to be the most cost-effective way to get things started with very minimal risk. If you are asking yourself how does dropshipping works or you just wish to know more on how to quickly and easily start your dropshipping "risk free", Check out our weekly blog for resources and detailed guides on everything you need to know in order to startup your own dropshipping business.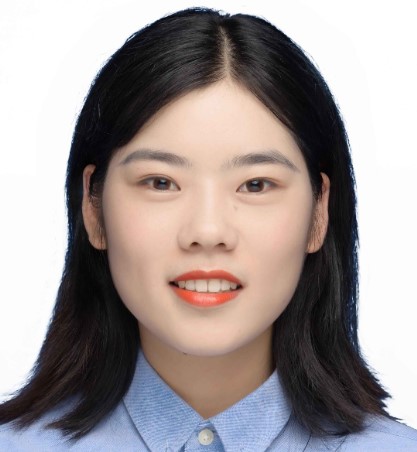 I am Komo, a marketing specialist with a strong focus on dropshipping. Over the past two years, I have gained valuable experience and expertise in the dropshipping industry. I have successfully implemented various marketing strategies to drive traffic and optimize conversions for dropshipping businesses. My passion for the industry has allowed me to stay updated with the latest trends and best practices, ensuring effective results for the companies I work with.