Payment gateways are essential to every online store as they allow them to accept payments from customers. Learn about the various options available for Shopify dropshippers and find out the 7 best-performing payment gateways.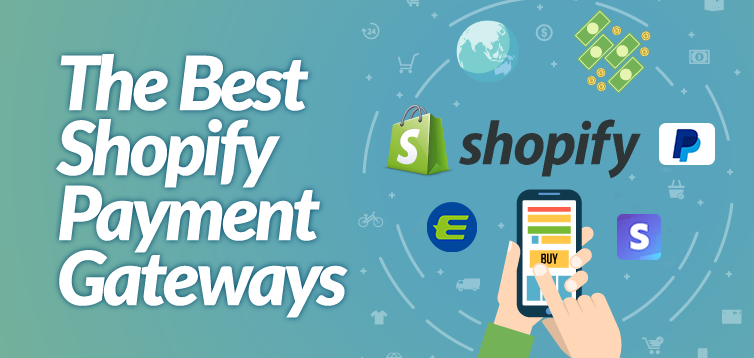 Each and every online store depends on payment gateways for Shopify dropshippers (also known as online payment processors). You would be unable to collect payment from your consumers if they did not exist. There are hundreds of options available depending on where you are located in the world. Due to the fact that each option has advantages and disadvantages, there is no one perfect solution to propose. Here we will provide a quick run-down of some of the most common payment gateways for Shopify. Please keep in mind that our list is limited to Shopify and that there may be other payment gateways available to you that are not included on the list.
Important Factors when Selecting an E-Commerce Payment Gateways for Shopify dropshippers
Worldwide Penetration
When selecting a payment gateway, the first factor to consider is the location of the business you are running. Check out Shopify for a comprehensive list of payment gateways available in your area.
Price structure
The second factor will be the pricing structure. Cost is a very important aspect of choosing a payment gateway to go with. This will determine your profit margins as well as the pricing of your products. Pay attention to monthly payments as well, as some payment processors charge monthly fees in addition to transactional fees. It will be necessary to determine whether a higher transaction rate with no monthly fees is less expensive or more expensive than a lower transaction rate with a monthly transaction fee.
There is no one-size-fits-all answer, but if you are just getting started, we would recommend using a free payment gateway. Once your orders have grown to a reasonable level, you may evaluate your alternatives to determine which is more profitable for you to use.
Popularity in your target market
Shopify offers payment alternatives that are more appropriate for certain geographical locations than for others. Consequently, based on your operational location, you should select a payment solution that is popular and best suited for your country or the region where your target market is located, rather than vice versa. This will ensure that your clients recognize and are comfortable with your payment gateway solution, allowing them to make payments with ease and trust.
Time to setup
Lastly, you need to consider the setup time for the payment gateway. The amount of time it takes to have your payment gateway up and operating varies depending on the service provider. Some payment gateways may be set up in less than a day, whereas some other payment gateways can take up to 4-5 weeks to set up and start running. Consequently, don't leave choosing or configuring your payment gateway for after your online store has been completed when you are building up your online shop. So, what are the choices? There are many providers available; in this post, we'll take a look at the advantages and disadvantages of some of the most prominent players for Shopify retailers of every size and we will be doing this through a top 7 ranking based on hundreds of reviews results.
So how do payment gateways really work?
So basically, payment gateways of Shopify dropshippers are a merchant service; A broad set of financial services that are intended for use by commercial enterprises with these services, a customer's credit card or debit card, or an NFC/RFID capable device, can be used to complete payment transactions through a secure (encrypted) channel.
Merchant service providers act as a go-between in their role as an intermediary between banks, individuals or organizations seeking to receive funds, and individuals or organizations seeking to purchase products or services. The merchant service provider will provide businesses and people with the tools and resources they need to accept credit cards, debit cards, and other types of electronic payment in order for the transaction to be completed successfully.
A typical transaction process would follow these steps;
On the website, a consumer places his or her order by clicking on the 'Submit/Complete Order' button.
Secure Sockets Layer (SSL) encryption is used by the customer's web browser to encrypt and decrypt the information that is transferred between the browser and the merchant's webserver.
The merchant then sends the transaction data to their payment gateway via another (SSL) encrypted connection to the payment server maintained by the payment gateway. The payment gateway then processes the transaction.
In order to conduct the transaction, the payment gateway translates the XML message into ISO 8583 or a variant message format (which is accepted by EFT Switches), and then transmits transaction information to the payment processor that is employed by the merchant's acquiring bank.
In this case, the payment processor sends transaction information to the card association (e.g., Visa, MasterCard, American Express), and the card association in turn passes the transaction to the appropriate card issuing bank.
A response from the credit card issuing bank follows the authorization request, which confirms the amount of credit or debit available, and then sends a response back to the processor (using the same mechanism as the authorization request) with a response granted or denied.
The authorisation answer from the processor is forwarded to the payment gateway by the processor.
The response is received by the payment gateway and forwarded to the website, where it is then transmitted back to the merchant and the cardholder, if applicable. This is referred to as the Authorization process.
The merchant then completes the order, and the process described above might be repeated, but this time with the goal of "clearing" the authorisation by completing the purchase.
The merchant submits all of their approved authorizations to their acquiring bank in a "batch" (at the end of the day) for settlement through the acquiring bank's processor.
The credit card issuer submits a batch settlement request to the acquiring bank, which processes the request.
The credit card issuer makes a payment to the acquiring bank in the form of a settlement payment (the next day in most cases).
Following that, the acquiring bank puts the complete amount of the approved monies into the merchant's designated bank account (the same day or next day).
However, the payment transaction with the customer takes no more than 3-5 seconds at the most. The complete procedure, from authorisation to settlement to funding, normally takes three days.
Our top 7 list of payment gateways for Shopify dropshippers
Now that you know how e-commerce payment gateways work and what to look for when selecting a Shopify dropshippers payment gateway solution, let's have a look at our top 7 list of payment gateways available on Shopify.
1.Shopify Payments
As an online store on Shopify, you should absolutely consider using Shopify's own payment gateway. Shopify already charges a 2.2 percent transaction fee to utilize the platform, which is waived if you use their gateway, effectively halving your transaction fee cost. The setup process is simple, as you can get started by simply filling out a form. Prices vary according to the Shopify plan you choose. Payments can take up to three business days to arrive. You also get a free card reader, which allows you to accept real payments!
It has a lot of advantages as a payment gateway designed by an e-commerce operator. This features improved interaction with your store's backend as well as lower transaction rates. A few pointers to why you may want to choose Shopify Payments as a payment gateway option for your dropshipping online store on Shopify include:
You choose to upgrade your Shopify subscription to minimize credit card charges. When you change your Shopify Payments plan, your credit card rate is changed automatically.
With an online credit card rate of 2.2 percent + 30cents (Basic), 1.9 percent + 30cents (Shopify), or 1.6 percent + 30cents (Advanced Shopify), and no hidden charges or extra fees, you can save good money.
Detect suspicious orders using Shopify Payments' built-in risk features.
Orders, payments, and pay-outs can all be managed easily within Shopify.
Shopify Payments is currently available in a number of countries, including the United States, Canada, the United Kingdom, Ireland, Singapore, Australia, and New Zealand, among other European countries.
2.PayPal
PayPal features as our number 2 as the most popular payment gateway in the world and arguably the payment gateway with the widest global coverage.
With PayPal for Shopify, it takes less than a day to set up Shopify pay with PayPal. It gives merchants both options for free and paid merchant accounts.
PayPal Payment gateway solution Shopify PayPal has an incredible support team and can be activated with any of your Shopify packages. PayPal also comes with a minimum fee of between 1.9% and 3.4% of all transactions.
PayPal has a business version is known as PayPal Payments Pro. PayPal Payments Pro is often a preferred option because of its stable functionalities, flexibility, and mobile support. It has better functionalities because it allows merchants to process payments without requiring their buyers to have a PayPal account. It also has mobile support because and can be used to process credit card transactions through mail (Virtual Terminal), fax, and phone).
Currently, PayPal has more than 220 million active users globally, and comes with seamless functionalities such as easy cart integration, multiple customization options, online invoicing, and facilitates credit card payments over the phone. It is not surprising that it is now an accepted payment gateway in more than 203 countries.
3.Stripe
Stripe payment gateway integration with Shopify makes it simple for merchants to accept payments for their online stores. It is a widely used solution since it is simple to integrate, has a straightforward price structure, and allows you to set up recurring billing and direct debits.
Stripe is a transaction-based payment system that requires no setup or monthly costs.
For cards issued in the United States, the rate is 1.4 percent plus 30 cents.
Non-US credit cards will be charged 2.9 percent plus 30 cents.
Direct debits in Europe are charged at a rate of 1 percent of the transaction (capped at $5) plus 30 cents. Stripe is currently accepted in 135 countries making it a very good e-commerce payment gateway option.
4.Klarna
Klarna has for more than a decade worked with thousands of retailers to enable their customers to buy the products using a "buy now, pay later" payment model. As an online store some of the advantages you will find from using Klarna includes;
An ability to provide your consumers with the option to pay in three interest-free instalments instead of one lump sum.
Allowing your clients to pay over a period of up to 36 months
A straightforward 'per transaction' framework, which becomes less complex as sales volume increases.
Klarna is very intuitive in helping your customers in completing the checkout process by providing them with flexible payment options at no risk to your business. Regardless of whether or not a consumer default, the merchant still receives payment because the risk is on Klarna's shoulders.
As a result of using Klarna as their payment option, merchants have seen a rise in orders of 44 percent and order volume of 68 percent.
Another significant advantage is that, regardless of whether or not the customer completes the transaction, Klarna has already transferred the funds to the merchant for that transaction.
5.Sage Pay (Opayo)
At our number 5 is Sage Pay, another payment processing option, Shopify dropshippers can use. It is now known as Opayo. This service allows them to collect payments safely and securely online, by phone, or through card machines, all while receiving 24/7 telephone support.
SagePay (Opayo) is deemed secure and dependable, and it includes 99.9 percent uptime as well as industry-leading fraud tools at no additional charge.
SagePay (Opayo), widely regarded as one of the top payment systems in the United Kingdom, charges a flat monthly fee for many of their products and does not charge for transactions.
SagePay's Shopify payments transaction fees range from £19.90 per month for 350 transactions per month to £45 per month for 500 token purchases. SagePay's drop-in checkout integration is simple, and its Shopify payments transaction fees range from £19.90 per month for 350 transactions per month to £45 per month for 500 token purchases.
So if you are a dropshipper selling in the UK you may want to consider Sage Pay (Opayo) for your store.
6.World Pay
As the second-largest payment solution after Shopify, WorldPay is very much one of the Payment gateways to consider for your Shopify dropshipping business. Best recognized for offering safe payment services for small and large businesses, including payments online, through card machines, and over the phone.
WorldPay has a strong international reputation for customer service and uptime reliability, and it is present in over 100 countries.
The best aspect is that Worldpay Shopify payments transaction costs are based on a sliding scale based on Shopify store owners' turnover. This means that users can cut prices based on your success. WorldPay is simple to set up and normally takes 3 – 5 days to complete.
7.Alipay Global
Alipay has been an e-commerce payment gateway giant for a while now with operations mostly within China. It recently went global with its Alipay Global payment gateway which can now seamlessly integrate with Shopify. It is a very popular third-party online payment option for Shopify stores if you are dropshipping from China.
A major selling point for the platform is that it offers millions of individuals and organizations an easy, safe, and secure option to take credit card payments.
It accepts the following 12 currencies: USD, GBP, JPY, EUR, AUD, CAD, CHF, SGD, DKK, SEK, HKD, and NOK. It also accepts the following currencies: USD, GBP, JPY, EUR, AUD, CAD, CHF, SGD, SEK, HKD, and NOK.
To summarise, there are numerous other options outside this list that can offer Shopify dropshippers just the right solution for receiving payments on their online store. It is still advised to do an in-depth on a few more options to decide which is the best fit for your business. As you put in the work to attract customers to your store through Ads and marketing, also bear in mind that these customers need to have the best experience shopping on your store, and having an easy checkout and reliable payment gateway is a key part of that.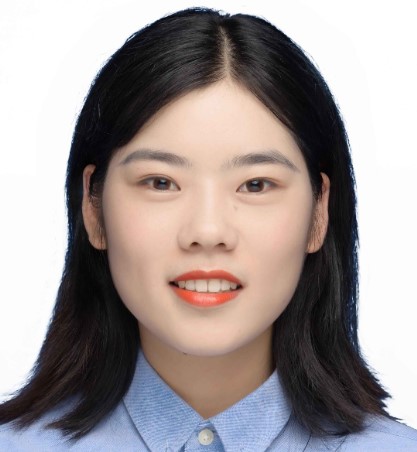 I am Komo, a marketing specialist with a strong focus on dropshipping. Over the past two years, I have gained valuable experience and expertise in the dropshipping industry. I have successfully implemented various marketing strategies to drive traffic and optimize conversions for dropshipping businesses. My passion for the industry has allowed me to stay updated with the latest trends and best practices, ensuring effective results for the companies I work with.