Dropshipping is one of the few business ideas with minimal barriers to entry. Many business people find it to be an appealing approach because of this. However, due to its popularity and accessibility, you can anticipate encountering severe competition in this business.
One of the most difficult aspects of e-commerce, particularly dropshipping, is making your brand stand out from the competition. It would be best to have a way to stand apart. Building a powerful brand that people can identify with and trust is the most important step.
What Is Branding and Why Is It Important in Dropshipping?
It's impossible to emphasize the impact of a strong brand. You may build a long-term e-commerce business when you brand a dropshipping store. Customers are more likely to return to a company that has a strong brand identity. It's also a terrific way to increase the number of clients that return to your shop.
Dropshipping shop branding is essential to improving your business and outperforming your rivals. A dropshipper's brand is very important while conducting an internet company. You may save money on attracting new customers if your current customers keep returning for additional purchases, which is a nice feeling and a terrific way to save money.
What Are Some Tips for Using Branded Dropship?
This article will help you build a branded dropshipping company and set yourself apart from your rivals that conduct normal dropshipping. Here are some tips on how to do branded dropshipping:
Take a Deep Dive into the Market.
A product concept is the first step in starting branded dropshipping. A good starting point is to recall any recent online or in-store encounters with stylish, up-to-date merchandise. At this point, your imagination and market research skills are put to the test.
Through thorough market research, you may better understand your prospective clients and identify particular gaps or opportunities. You'll learn how to properly position your company's name and items in the marketplace. The greatest sales and traffic channels, existing or developing trends, content styles that appeal to your target clients, and many more will be better known to you due to this training. If you have this information, it's possible to make data-based choices that will help your brand both in the short and long term.
Define Your Brand Promise and Your Values.
It is one of the factors that distinguishes successful brands from those that don't. Your basic principles should also be defined so that your firm may stand out and have a significant effect. If you offer baby supplies, you can identify yourself with parental beliefs, and if you sell automobile accessories, you can advocate for road safety.
Creating a brand promise should be simpler now that you have your brand values and information about your target market nailed down. To keep people coming back, make sure that your brand promise is something they can anticipate from you. Your goods, customer service, and other parts of your firm should be able to meet this demand.
Design Your Brand's Visual Elements.
Your visual components greatly influence how you express the emotions and moods connected to your brand. Use your logo, color palette, and font to visually connect with your target customers, elicit emotions, and make your firm instantly recognizable.
When an online shop has a well-established visual brand identification system, it seems stronger and more trustworthy. So, build one and make sure that all of your store's design and other creative materials are in sync.
You may extend your brand identity to your dropship items and their packaging if you work with your suppliers or a third-party service provider to collaborate. At every stage of the customer experience, even when they get and evaluate your items, your customers should notice your brand identity.
Set Your Brand's Voice.
Before writing any content for your organization, you should choose a brand voice and then employ that voice throughout your writing.
To reach your intended audience, you need to use a voice that they can relate to and relate to. Without this, you'll lose their attention even before you've had a chance to inform them about what you sell. You should choose terms that convey a sense of reliability and trustworthiness, for example, if you're promoting road safety.
Using Content Marketing.
Brand recognition may be increased via the use of content marketing. There's no escaping that you need content for anything from social media updates to emails to discounts and incentives for your customers. To complete any of the assignments, you will need materials. Without content, your e-commerce branding efforts are void.
Alternatively, you may use a catchphrase. A slogan is a few words that concisely explain your business. Thanks to your slogan, your customers will remember you for the rest of their lives.
Make Your Product Stand Out From the Crowd.
Differentiating a product by providing something better or different is a no-brainer. Dropshipping, though, makes things a little more difficult than they seem.
Dropshippers seldom, if ever, get the opportunity to interact with the merchandise they're selling. Because of this, many e-commerce businesses are selling the same goods under different names, descriptions, features, and levels of quality, thanks to dropship providers.
Locate Private Label Manufacturers and Distributors.
You may also want to look into private labeling if you have the means. You might seek suppliers that can tailor their items to your brand or, at the very least, alter their product labels and packaging for you. In this manner, you don't have to spend a lot of money developing a new product.
It is possible to utilize product sourcing applications to identify suppliers and contact them to see if they can dropship branded items. DSers identify and connect you with only the most competent and reputable suppliers. You can reach out to them if you're interested in finding out if they provide branded dropshipping.
Sell More of Your Own Branded Goods.
The last step is to advertise your company's name. You'll need to look at various techniques to promote your firm to achieve your objective.
If you've had the money to do so, paid advertising on Facebook and Instagram is a terrific way to get your name out there. Marketers that are just starting may find that free marketing methods like SEO and influencer marketing are just as effective in drawing attention to their business.
Whatever route you choose, be sure it's appropriate for your items. Ultimately, the best fit is the greatest fit. If you have the money and the desire, you may begin branded dropshipping. Dropship China Pro can help you enhance your branded dropshipping by showing you how to do it better.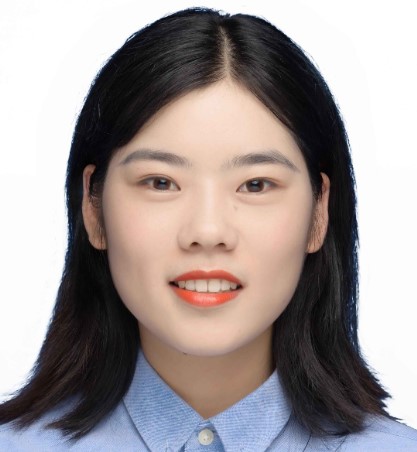 I am Komo, a marketing specialist with a strong focus on dropshipping. Over the past two years, I have gained valuable experience and expertise in the dropshipping industry. I have successfully implemented various marketing strategies to drive traffic and optimize conversions for dropshipping businesses. My passion for the industry has allowed me to stay updated with the latest trends and best practices, ensuring effective results for the companies I work with.