Dropshipping is one of the most attractive options for new companies looking to enter the e-commerce market. When starting a dropshipping company, you don't have to worry about inventory or shipping, which are the two most costly components of an eCommerce site.
While dropshipping has a lot of room for growth, it's also a very competitive industry. Opening a shop and having a fantastic product isn't enough to make a dropshipping company profitable. If you want to see success in your dropshipping company, you'll need to adopt the right marketing methods to drive sales.
To help you get started, here are some of the marketing strategies that you can try:
Create a Dropshipping Website with a High Conversion Rate
Your dropshipping business has to have a compelling incentive for visitors to remain before investing all of your money in marketing and it is much better to close a deal.
Ensure that your website showcases your brand and distinguishes it from other online retailers of a similar kind. Make a strong first impression by clearly stating what your dropshipping business is all about and who should be buying your items.
Initially, focus on selling goods that complement each other and can raise your average order value. Instead of being all-inclusive, focus on a certain subset of the market.
Make Use of SEO Content Marketer
Dropshipping businesses should use blogging as one of their primary marketing tools. While it does need some work and time, the payoff is well worth the effort. In addition to allowing you to inspire your audience to make a purchase, blog content marketing improves your SEO (Search Engine Optimization) rankings.
Promoting your e-shop with SEO is an effective way to get your online store on the top page of a search engine's results for relevant keywords. Good SEO results imply more free traffic to your dropshipping company, which means more sales. That is why SEO is so important.
Accept Email Marketing as a Reality
Send out a weekly email newsletter to get things going. To entice new subscribers, you may use several lead-generating strategies, such as forms and pop-up windows. As a result, you should expect these new email subscribers to begin making purchases soon. If you have the correct email marketing technology, you can also construct personalized email lists depending on your customer's previous behavior. Sending relevant information and unique offers to the right consumers is made possible with this feature.
It's one of the most efficient dropshipping advertising strategies because of its excellent ROI. To retain consumers, encourage new customers to buy, highlight special deals and specials, and transform abandoned shopping carts into purchases, email marketing should be a fundamental component of every online shop's marketing strategy.
Create a Detailed Plan for Your Social Media Marketing Activities
One of the best ways to advertise your dropshipping business is through social media marketing. With so much competition in this field, you should carefully plan your social media marketing approach.
Choose the finest channels for dropshipping and concentrate on them at the beginning. It's better to start small, focus on only a few tracks, and give these channels attention. Set specific objectives for your social media presence and pick channels to help you achieve them. Using social media to share short videos of your items in action is a great idea. One method to get things started is to work with brand ambassadors or influencers.
Join Online Groups and Communities
Knowing where your clients are can help you reach them. The easiest way to achieve this is to connect with your clients by joining online groups where they already reside. Since dropshipping businesses tend to specialize in a narrow market, participating in relevant forums might aid you in locating your ideal customers.
There are sites like Quora that exist to answer people's queries regarding goods, lifestyles, etc. Get engaged in these groups and become a reliable source of advice and information. If your prospective customers are there, being a regular contributor will be worth your effort.
Think About Using Video Marketing
Videos are critical for any product, but they are more important for tangible goods. Even if you don't intend to sell anything, it's an excellent chance to get to know your audience and create trust. Think about this if you're still not convinced: 84 percent of buyers are persuaded to purchase the product after seeing a brand's video.
You may use video to demonstrate the practical use of your dropshipping items. If you have a YouTube account, you may publish the film to your channel and utilize it in marketing campaigns. Create how-to movies and post footage of the items in action to provide a more accurate image of what the product truly looks like. It will help you connect with your audience and establish trust with them.
Enhance Your Website with Customer Feedback and Ratings
It is one of the most difficult problems for any dropshipping firm to create customer trust. Customers are wary of new dropshipping stores, and they need to be confident in the quality of the items before making a purchase. Visible customer feedback and testimonials are essential in this regard.
The availability of favorable customer reviews aids in developing consumer confidence, which in turn facilitates the purchase choice for potential customers. Take screenshots of consumer feedback from your supplier's shop and put them on your website if you're just getting started with dropshipping.
Retargeting Customers Is the Key
On their first visit to your dropshipping site, 98 percent of visitors will not complete a purchase. As a result, you should not just be hoping for purchases from the remaining two percent of visitors but should be retargeting all people who have previously visited your site.
Retargeted visitors are visitors who have visited your site but have not taken any action. Display advertising is essential for successful dropshipping retargeting. A clear retargeting headline/hook should be included in these display advertisements. After customers leave your business, these advertisements show up on other websites. Visitors have a 70% greater chance of becoming consumers on your site after being retargeted.
Conclusion
When it comes to starting an online business, dropshipping may seem like an easy option. While it is possible to achieve successful dropshipping without hard work and smart marketing strategies, it is much more difficult. There are a lot of dropshipping firms that fail because they don't know how to promote their websites effectively.
Dropshipping is a great way to participate in the burgeoning eCommerce business without having to store inventory on hand. Use the marketing strategies outlined above to ensure that your dropshipping company succeeds.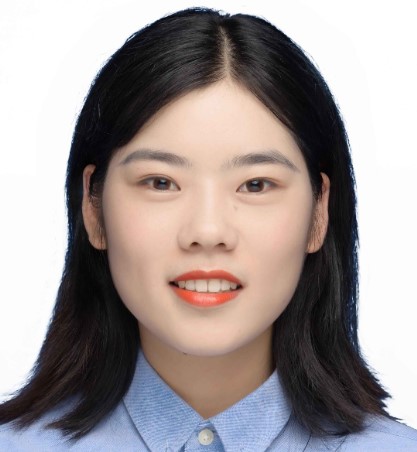 I am Komo, a marketing specialist with a strong focus on dropshipping. Over the past two years, I have gained valuable experience and expertise in the dropshipping industry. I have successfully implemented various marketing strategies to drive traffic and optimize conversions for dropshipping businesses. My passion for the industry has allowed me to stay updated with the latest trends and best practices, ensuring effective results for the companies I work with.