Every experienced dropshipper out there can attest to the fact that a lot of the products popular with dropshipping are sourced from China and this is for a good reason. China is a huge manufacturing base – arguably the largest in the world. A lot of product innovation happens in China, but above all products manufactured in China are super cheap compared to other countries. Therefore, giving dropshippers an opportunity to markup on the product prices and sell for a good profit. But with all these advantages that China offers comes some serious drawbacks that have seen more and more dropshippers avoid dropshipping from China after having too many bad experiences dropshipping from China.
Yet, there are even more dropshippers than ever before dropshipping from China and making good success with their dropshipping business. So, how do they do it when a lot of other dropshippers are complaining and even warning people to stay off dropshipping from China? In this article, we will put the light on dropshipping from China and provide secrets to dropshipping from China in the right way that will you succeed with ease.
Dropshipping From China Has become a windfall
The dropshipping model which allows ecommerce entrepreneurs looking to sell products across the world to do so without the burden of holding huge product stocks or managing their own logistics. That has been massively embraced by ecommerce entrepreneurs across the world. Today a lot of entrepreneurs are emerging because of this model that has now become hugely popular. We have seen young people even in their teens start their ecommerce venture using the dropshipping business model and become millionaires from doing so. We have also seen seniors who after retirement took to dropshipping business and completely turn their fortunes around. So we all agree that this is a welcoming opportunity for ecommerce entrepreneurs, but things are beginning to get tough and sour with the business model for a lot of dropshippers and we will see why that is in a bit.
First, let's take a look at dropshipping from China to bring to your understanding of the activities that bring your dropshipping products to your customers.
A look at dropshipping from China
We already mentioned the reason why dropshipping from China is very popular with a lot of dropshippers – as a matter of fact, the greater population of dropshippers out there are engaging in dropshipping from China one way or the other. Most dropshippers start by carrying out product research on ecommerce markets places like AliExpress which is very popular with entry-level dropshippers. They find a product with high sales and good reviews and then through the DSers app can connect to their Shopify store and list their desired products from AliExpress. For dropshippers who are more experienced or say pro dropshippers, they would usually seek out a processional dropshipping supplier company or agent who will manage the logistics side of things of the supply chain that gets the products they sell in their store to their customers' hands.
Usually, a google search of dropshipping suppliers from China would produce a list of dropshipping suppliers in China that you can work with. These dropshipping suppliers work as an extension of the dropshippers business. They connect with the factories to produce the dropshippers products or sourced them from available stock for the cheapest price as they are able to negotiate better on the dropshippers behalf. They move stocks to their own warehouses and then fulfilled whenever customer places an order from the dropshippers store.
The best professional dropshipping suppliers in China have warehouses in the top five markets and in regions that provide advantage of fast shipping of two to three days as this is what pro dropshippers are always after so as to stay very competitive in the market and meet their customers' need for fast delivery. With pro dropshipping suppliers in China, an ecommerce store hosted on Shopify or WooCommerce can connect their stores with their fulfillment app hosted on these ecommerce platforms. And everything within their customer order cycle is automated. This is especially useful for dropshipping stores that are scaling as at this level there are too many things to handle in your dropshipping business and automation helps make managing your dropshipping business easy.
The product sourcing side of dropshipping from China
With over 2.8 million factories in China and more springing up every day, the product alternatives for a dropshipper has no limits. You can find just about any kind of product and there is always a product for the market niche that you target. In China, when a trendy product emerges, new factories sprout up to meet the market demand. Existing factories that already produce similar products will quickly change their production lines so as not to be left behind by the buying frenzy caused by the trend. Suppliers order batches of these products coming from the factories and list them on AliExpress and Alibaba where they either retail them or sell them with a Minimum Order Quantity rule applied.
For dropshipping with professional dropshipping suppliers, the sourcing is done by the supplier who will usually reach out to a number of factories to verify the quality of the product and gauge their production capacity and place an order in batches of say three depending on the needs of their client – the dropshipper. When the products are ready and quality checks have been done and reported to their client, the product is then moved to different warehouses strategically located to expedite shipping time and from there fulfillment is carried out.
This process with dropshipping supplier company in the heart of it ensures that product quality is maintained and shipping time is such that customers don't have to wait too long to receive their orders. on the other hand, it ensures that the product you are getting stays consistent in quality. Where you have branding needs, everything is handled in one place just like one process that is part of a business unit in your dropshipping business.
Why do dropshippers get dropshipping from China wrong?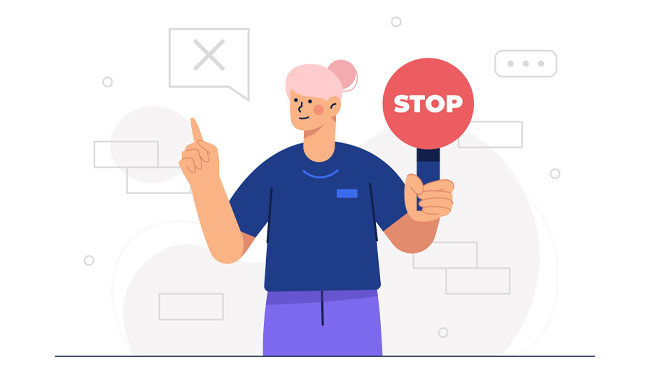 Poorly executed customer experience
As we know, not every customer is aware that your site is a dropshipping site. They come to your store hoping to get Amazon-level experience, especially with their order delivery, returns, and other after-sales services. With dropshipping shipping, time can be extended beyond 7 days, and most dropshippers fail to communicate this visibly on their site or on their terms of service page. So the customer is aware of what to expect in terms of the wait or the possibility of returns. Ideally as a dropshipper you ought to strive to serve your customers the best way by making effort to deliver their orders on time and offering returns where necessary with a return policy that protects you from losses as well.
We know for a fact that most dropshippers want to do this and do it right, but if you are dropshipping from AliExpress for example, there are just a lot of things that you are not able to control and with that a lot of other things begin to break.
Unfavorable product pricing and lack of product pricing control
In retail, the revenue model revolves around adding a markup to the cost of getting your product and this makes up your profit margin. Dropshippers rely on this revenue model as well to make the profit needed to run their business and scale.However, most dropshippers purchase products that already have a markup. When they do add up, the cost of the product is already too high. Then it's considered worse right away. The price is no longer competitive enough to drive sales.And as we know, nothing sells faster than a good product with a price advantage. If you are dropshipping from AliExpress you will most likely experience this on a frequent basis and your competitors who use pro dropshipping suppliers will definitely have a huge advantage over you as we will explain in a bit as you keep reading.
Product quality control
One of the biggest complaints that customers shopping from dropshipping store get is about product quality. As a dropshipper you do not have control over the manufacturing of your product and the logistics that serves your customers, so it is understandable that you can have issues with this bit of your business. However, your customers don't understand this and will still give your store and product a bad review or ask for a refund, or even worse seeking a chargeback that will leave you paying fines when you have not even made a profit on the product. The reason dropshippers are not able to offer their customers the right quality for the product they sell lies within the supplier they use or the channels they use in serving their dropshipping needs.
If you are using AliExpress for dropshipping then you will have a whole bunch of quality issues to deal with from your customers. Also, if you are not using a professional dropshipping supplier that takes quality control as a serious part of their business, then you will have these product quality complaints coming from your customers from time to time, and trust me they can really hurt your business.
Inefficient shipping method
While ePacket lasted, which allowed products to be shipped from China and Hong Kong at a considerable cheap fee and also at a decent shipping time. Shipping was a challenge that was fairly half solved, at least for dropshippers selling in the US. However, it has taken a hit after the Covid-19 outbreak, a lot of shipping solutions have cropped up in addition to those that existed already. These solutions are either expensive for dropshippers or don't perform well in terms of the shipping time. If you are not working with a dropshipping supplier that know what they are doing you would you be facing tons of headache with these challenges same as if you are dropshipping from AliExpress. Pro dropshippers who know the industry very well offer optimized solution for this challenge and it is about the only way to have better shipping time in dropshipping today.
A way forward to dropshipping from China that works
Having a dropshipping operation that works when dropshipping from China is all about establishing the right processes in the supply chain that serves your business and doing so from the outset of your business. This can be a bit tricky when you are just starting out and we will explain this here. However, if you are about scaling or you are already doing more than 30 sales a day on your store and you are dropshipping from China or you plan to switch and start dropshipping from China, pay attention to this section.
For entry-level dropshippers
If you are just starting out, most likely you must have started with AliExpress, and very likely you have already got some complaints from your customers, here's what you will need to get things in place quickly; Have a review of your business plan and reach out to a dropshipping supplier to request a meeting where you will explain your business and your strategy, what you have and where you want to be. Make sure it's a dropshipping supplier that speaks your language and takes their time to listen to you.
If you are sure they have understood your challenges then you can request and consider their offer for whatever service that you will be needing from them. You might not have need for all of their services but for whatever service that is vital to your business. However, as an entry-level dropshipper, there's a chance you will need to be onboarded all of their services.
With most pro dropshippers, the preference is with stores that are already making 30 and above orders a day. However, you can convince them to work with you by making a commitment with a few stock order to be held under your account with them while you work to grow your dropshipping business.
For experienced dropshippers
If as a dropshipper you are beginning to have problems with your delivery times, product quality, product pricing that is no longer competitive in the market, then it is high time you consider switching your dropshipping supplier or reviewing your strategy withy your dropshipping from China business.
When it comes to product quality, not every dropshipping supply understand the importance of quality control in retail or the standards expected of consumers in places like the US, Canada, the UK and Europe. And this is understandable. Because quality standards are only beginning to be considered seriously in the manufacturing sector in China with the government forcing international level compliance with manufacturers in China.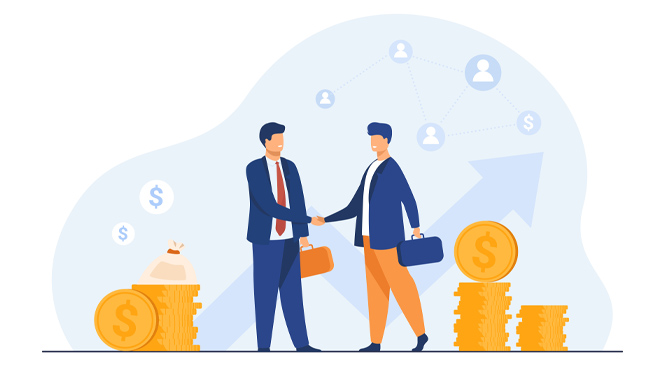 The above applies to delivery times. And the best way to determine if a dropshipping supplier can offer you the best when it comes to delivery times is to ask how they determine their logistic partners and to request their tracking number for the last two weeks. A dropshipping supplier that is confident in their ability to deliver will provide you with these details and you can make a decision for yourself.
It is for this reason you need to have a special meeting with your dropshipping supplier and ask to know their quality control process, or when switching to a new dropshipping supplier request that you be taking through their quality control process. In the details you will find out if such a supplier can meet your product quality concerns.
Dropshipping From China brings a lot of benefits
When it comes to product pricing, this is one of the areas that you can really benefit from a dropshipping supplier. As most people in the west don't know, price negotiation for everything in Asia is not only common but also is a trend. Here in China if you don't negotiate for a lower price for your product from the factory, they will assume you are from the west and that would encourage them to raise the price for the next product you request from them and with resolve.
With a dropshipping supplier in the middle you have the best chance of getting the best price for your dropshipping product as they understand negotiation with the factories better than you do and because they have a list of alternative factories that can serve their product sourcing needs, the factories are more likely to offer better prices to close the deal. If your dropshipping supplier is not offering you competitive prices with what you find with your competitors simply contact another dropshipping supplier to request a quote and there you have yourself a decision to make, as simple as that.
Concluding thoughts
There are huge benefits to dropshipping from China. We know that his boat has been rocked a couple of times in the past years. And with the Covid-19 outbreak, the logistics situation and as a matter of fact, the entire supply chain for ecommerce connected to China has struggled but it is however still thriving. There are thousands of people making good fortune dropshipping from China. If it's no different for them, then it shouldn't be for you too. An entrepreneurial spirit demands that your steer through troubled waters and come out on the other side of the shore. As a matter of fact, that's the only way that it's fun. So, see you on the other side of success as you venture into dropshipping from China.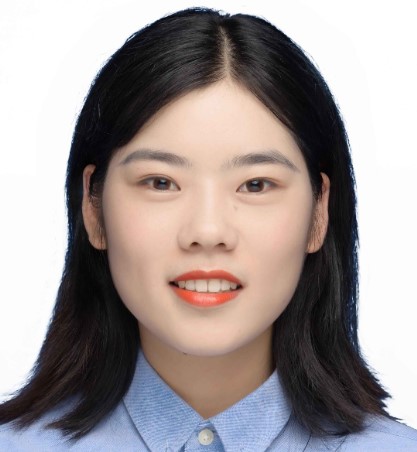 I am Komo, a marketing specialist with a strong focus on dropshipping. Over the past two years, I have gained valuable experience and expertise in the dropshipping industry. I have successfully implemented various marketing strategies to drive traffic and optimize conversions for dropshipping businesses. My passion for the industry has allowed me to stay updated with the latest trends and best practices, ensuring effective results for the companies I work with.