The year 2006 saw increased activity for eCommerce – transactions involving the exchange of money and actual physical goods. The big players within the eCommerce space grew bigger and stronger and innovations to eCommerce were becoming very frequent on the technology side, logistical infrastructures as well as business models. This was when smart and quick-thinking entrepreneurs began using the ship-to-order customer order management cycle in a way that spelled out serious opportunities for ecommerce and trade generally. This was later given a fancy nomenclature among ecommerce entrepreneurs as "Dropshipping". So if you sell a product to a customer at your set price and ask a manufacturer or a supplier on a marketplace or another online store to deliver the product on your behalf to the customer you say you drop ship. Now we'll talk about the 7 trends of dropshipping busienss.
The dropshipping model offered ecommerce entrepreneurs a way to sell products on their stores or other marketplaces without having to deal with holding product stock. The order details are transferred to either the manufacturer, a wholesaler, another retailer, or an eCommerce fulfillment house, which then ships the goods directly to the customer. Allowing the eCommerce entrepreneur to deal with just about only the selling and the marketing side of their business with all other logistical burden being borne by a 3PL (Third Party Logistics) service/solution provider.
What is Dropshipping Model
If we can call entrepreneurs who started operating this model innovator within the eCommerce innovation curve, then we can refer to thousands of people who joined the eCommerce train as drop shipping entrepreneurs by the end of 2010 as early adopters within the eCommerce innovation curve. By this time dropshipping had grown in popularity and the supply chain that supported it had adjusted to accommodate the model with global logistics also witnessing a major expansion.
With eCommerce giants like Amazon, E-bay, and Alibaba encouraging the dropshipping model on their marketplace, it was not long before there was an eCommerce boom producing millions of eCommerce entrepreneurs is defying national boundary lines and selling in markets that they are have never set foot on before.
By 2015 China had done fine as a manufacturing economy proving itself as the world's manufacturing base. A larger part of the global small commodity production was coming out of China supported by one of the world's largest B2B marketplace – Alibaba with many of her other platforms. The global expansion of Amazon however gave rise to a massive increase in the adoption of the dropshipping model by eCommerce entrepreneurs who have made the dropshipping model one of the most profitable eCommerce models today.
As a model that emerged in the late 60s when mail order companies took advantage of their delivery infrastructures to stand as middle men between suppliers/stores and consumers, the dropshipping model has witnessed some remarkable transformations largely driven by technology innovation and consumer behaviour, In this article, we'll take a look at the top dropshipping trends and technological innovations that are transforming dropshipping and eCommerce like never before, and the impact this will have on the future of the dropshipping business model and eCommerce in general.
1. Futuristic Digital Storefronts
When it comes to eCommerce, one of the most difficult obstacles online store owners have to overcome is the fact that they are unable to replicate the shopping experience offered by physical stores. Even today, people enjoy going to retail stores, touching and feeling the merchandise on display, trying out products, and simply taking pleasure in the exhilarating thrills of being in a retail establishment. This tactile experience is not available through online shopping.
This is where cutting-edge technologies can assist online retailers by bridging the gap between online and offline shopping experiences. Pop-up storefronts, for example, are being used by well-known companies such as Walmart, Delta Airlines, eBay, and others to enhance the shopping experience for their customers.
For example, major retailers use "memory mirror technologies" powered by RFID tags to allow customers to virtually try on different outfits before making a purchase. As an example, customers can check out reviews, find out what sizes are available, and make other informed decisions while in the fitting room by using iPads.
Fashion brands are now developing what they call a "Smart In-store Dressing Room" where customers can create a profile for themselves, and then the smart fitting room stores various information about them, such as the clothing they tried on, what they purchased, and what they left at the end of their visit. This enables the app to send the appropriate notifications to users when a specific product becomes available for purchase.
This is only the beginning of the "In-store Digital Experience." There is much more to come. Customers can expect a seamless shopping experience as the technology becomes more widely adopted, one that bridges the gap between online and offline shopping.
2. Social Commerce
A quick glance at your social newsfeeds on Facebook, Twitter, Instagram, or Pinterest will reveal numerous pop-ups promoting direct purchase through social media networks. According to a survey conducted in the United States, nearly 82 percent of online consumers said they had purchased a product directly from social media platforms in 2020.
With the enormous power of social commerce at their disposal, both ecommerce retailers and online social media platforms are reaping massive benefits. For example, Instagram allows users to click on a picture to be taken directly to the product page associated with it, and Pinterest allows users to click on a pin to be taken directly to the product page associated with it. All of this increases the number of customers who visit ecommerce websites, increasing the number of conversions and the number of sales.
Social media channels have risen to prominence as mini search engines, with 55 percent of online shoppers globally purchasing a product after seeing it advertised on a brand's social media page. Many platforms now include built-in embedded links, which make it simple for eCommerce businesses to sell their products through their social media pages.
When it comes to boosting impulse purchases through online advertising, social media will be even more critical in the future.
Consumers spend a significant amount of time on social media evaluating products on various platforms just like they would have been doing on an actual online store, and with special AI based adverts and organic contributions in the way of comments and likes from people with similar interest, the compelling power to buy is 10 times stronger than with regular online stores. Businesses that operate online will be able to benefit more from the use of services of social media influencers to grow their client base and reach their target audience giving the pervasive nature of dropshipping trends driven by online communities. The use of social media is undeniably a powerful part of our daily lives, and with a well-thought-out social media strategy, eCommerce entrepreneurs can see significant growth in their business.
3. Advanced AI Bots
Chatbots have been part of the internet for quite some time now. However, new chatbots are beginning to reveal super intelligence only seen in 120–129 IQ level people. Service companies have been able to reduce entire customer service departments to just 2 persons managing more complex tasks. Conversational interfaces (chatbots) are now powered by neural networks, machine learning, and advanced artificial intelligence (AI). The result is an extremely intuitive and exceptional customer service to customers.
Chatbots are the future of customer service in online shopping because of their lightning-fast responses, accurate information, availability 24 hours a day, and ability to meet all customer demands – large and small. Furthermore, when compared to traditional human customer service agents, chatbots can store significantly more data, allowing them to provide customers with higher levels of personalization and immediate service.
There are a number of ways that eCommerce entrepreneurs can benefit from this, giving that people need to be persuaded to make a purchase, Chatbots tuned to be persuasive can be your future salesmen and customer service personnel allowing eCommerce entrepreneurs to cut cost and offer Pro level customer services.
4. Blockchain for e Commerce
Customers in today's world are extremely demanding and highly knowledgeable. They are calling into question everything from the origins of their foods to the sustainability and environmental decisions made by brands and businesses. Blockchain, the revolutionary technology that underpins cryptocurrency, has shown a potential to improve supply chain transparency while also providing consumers with answers to all of their questions.
Product verification networks and Apps are some of the areas that Blockchain will play a key role in eCommerce. This is an area with special concern for dropshipping businesses as this has the potential of re-inventing the entire eCommerce supply chain. Apps that can verify the authenticity of a products will be employed more frequent by consumers in the future. Dropshipping businesses will be able to brand their products and register it on a blockchain network so customers can get easy access to all information relating to the product.
Walmart is one of the first example of companies who now integrate the potentials of blockchain technology with online shopping. Walmart has been experimenting with blockchain technology to track drone-delivered packages in real time. It plans to put a major investment into this with what it called "Smart Package," a service-oriented technology which will provide real-time information such as a package's origin, current location, environmental conditions, and other important details.
Blockchain technology provide more than just transparency to the online shopping experience. It can also play a significant role in streamlining payments, speeding up transactions, and enhancing security, among other things.
5. AR Based shopping
With Augmented Reality (AR), online shoppers can have a more immersive shopping experience just as they would in a physical store. AR will allow customer to select a product from virtual physical stores, by creating the impression of shopping in a physical store while the customer remains at the comfort of their own home.
With augmented reality, you can see different aspects of the product before purchasing it, such as the color and style. Using capabilities made possible by advanced 3D technology, customers can view an image or video of a product in 360-degree view, giving you a more comprehensive perspective. Despite the fact that it is slightly more expensive, this technology provides a superior user experience to the high-end consumers.
One of the most frustrating aspects of shopping online is the inability to see the product in its entirety up close and to try it in person before purchasing. AR technology helps to close this gap by providing online shoppers with a clear and detailed view of the product they are purchasing and an ability to try it on themselves using a virtual human representative. As a result of this capabilities with AR shopping, product perception by online shoppers will bring a new dimension to content and product curation for eCommerce.
6. AI Powered Personalization
Online retailers compete against eCommerce giants like Amazon, Alibaba and Walmart in an increasingly competitive environment. Not being able to compete with these giants on the same terms is driving small and medium eCommerce vendors to put more emphasis on improving their customer experience and further differentiate from the competition.
With more customers desiring personalized shopping experience, Customers are tending towards businesses that are able to provide them with a high level of personalisation. AI based websites are the future to personalised shopping. Products and communication can be delivered to a customer on an individual preference. Imagine coming to an online store to shop and an avatar of a shop assistant is always there to talk you through the product details, options and discounts that you can take advantage of, or telling you which celebrity uses the same perfume you just checked out.
To provide customers with a high degree of personalization, advanced technologies such as AI (Artificial Intelligence) and machine learning will be playing key roles to this regard. Because it allows for dynamic and adaptable targeting, artificial intelligence has enormous potential for ecommerce businesses. Ecommerce companies can use artificial intelligence to show users products that are relevant to their interests, increasing the likelihood that they will make a purchase.
Furthermore, AI-driven personalization not only increases conversion rates, but it also aids in the development of long-term relationships between customers and ecommerce vendors, resulting in the conversion of customers into loyal, lifelong customers.
7. Swift Deliveries and Intelligent Pickup counters
Today customers no longer have to wait for several days for their online purchases to arrive. Same-day to two-day delivery is almost becoming the industry standard since the introduction of services such as Amazon Prime and other similar offerings by other eCommerce platforms. This is one aspect of the order cycle that the dropshipping model is still struggling to properly deal with. 90 percent of the times complaint of delayed orders on social media reveal the stores to be running the dropshipping eCommerce model.
With customers unwilling to wait long times for their orders faster deliveries is the only way to keep customers coming back. We have witnessed the increasing popularity of drones in delivery which has seen giants like Walmart and Amazon engineering a future for super-fast deliveries by drone networks, achievable in the next few years. This is not practical for small and medium players however except Amazon decides to offer such services to individual businesses as a third-party logistics service. What is changing however is the model to order fulfillment.
An innovative approach to order fulfillment adopted by 3PL companies like Dropship China Pro which takes advantage of its global logistics infrastructure to move merchandise closer to a dropshipping online store's target market even before the customer makes an order is enabling small and medium eCommerce stores to carry out same day to two days delivery from an order cycle that use to take two weeks.
The practice of "Order Online and Pickup at a Store" is another ecommerce approach that is becoming increasingly a popular eCommerce trend. eCommerce sites and Apps are frequently allowing customers to place orders online, and the website or app will direct them to the nearest affiliate location where they can pick up their orders in minutes.
Final Reflections
It is a good strategy to be on the lookout for next-generation dropshipping trends redefining the industry so you can take advantage of the opportunities that they are providing your customers and your business as well. As a dropshipping business, you will need to be smart with choosing a dropshipping services provider, ensuring you are subscribing to innovation-driven dropshipping service providers.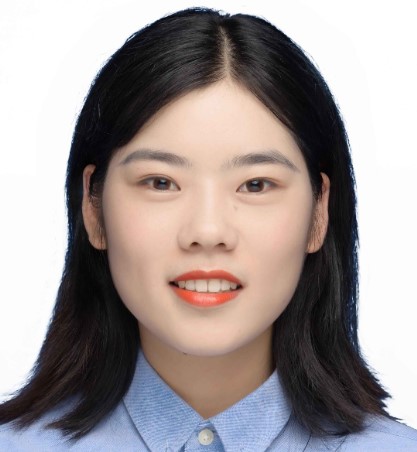 I am Komo, a marketing specialist with a strong focus on dropshipping. Over the past two years, I have gained valuable experience and expertise in the dropshipping industry. I have successfully implemented various marketing strategies to drive traffic and optimize conversions for dropshipping businesses. My passion for the industry has allowed me to stay updated with the latest trends and best practices, ensuring effective results for the companies I work with.