One of the biggest pain points for both dropshippers and their customers revolves around product quality and fulfillment service quality. Many dropshippers and newcomers both experienced and vented their frustration for the lack of control with this aspect of their business, or worse still for the money and customers they have lost as a result of poor-quality control, or inefficiency with third-party services that are meant to deliver a certain level of customer shopping experience that they have promised their customers or wish to offer their customers. In this article, we will dissect some of these issues and give you a look into what happens on the logistical side of your dropshipping business. Why do these issues happen and how to solve these issues so you and your customers will never experience them again if you are dropshipping your products from China.
The dropshipping model is such that dropshippers source their products directly from the product supplier, the product manufacturer, or a dropshipping supplier company. The products that they sell to their customers through their online store go directly from these sources and straight into the customers' hands without the need for the dropshipping store owner to have to handle and assess the product. Yes, this is the dropshipping online retail model that we know and this is what actually makes it especially enticing to ecommerce entrepreneurs. With dropshipping you don't have to buy and hold stock of products you sell and you can be selling as much as you want, how can this not be inviting for any entrepreneurial thinking individual, yet this model presents a serious problem that is beginning to create a negative perception for the model.
Quality Control for Dropshipping
There are dropshipping owners who particularly don't care about their customers and don't find these problems that dropshipping model presents concerning as they are just about understanding how the model works and taking the opportunity to earn a buck for themselves. But there are a lot of concerned entrepreneurs with ecommerce close to their hearts, who know that the ecommerce retail business is a customer-oriented business where the customer is king and must be treated so. This is not just a way of thought; it is essential to the success of a retail business be it online retail or traditional retail.
It is for concerned ecommerce entrepreneurs like these that we put together this article to help provide useful insight on how these challenges with product quality and dropshipping service quality can be solved with zero hassle.
Why quality control is important in dropshipping
The importance of quality control cannot be over-emphasized for any kind of business. And more so for retail or any customer-oriented business. When you are in a business that relies on customer satisfaction to succeed, then you must do all it takes to ensure that your customers are getting the best-in-the-market product or service. Because this is a guaranteed way to run your business aground.
With a dropshipping business, your face even more backlash when you run a store with zero attention paid to quality control or even when your quality control is not well implemented such that it meets the desired results. Customers are the backbone of a successful online retail business. And they deserve and even often demand the best in quality products and services. In summary, the reason why quality control is important for your dropshipping business is because it will help keep your business alive. Let's see why that is the case;
Quality control guarantees customer satisfaction
When you implement quality control for your dropshipping store correctly, you'll have happy customers. And having happy customers can do a great deal to your dropshipping store like having free referrals. That means higher chances of getting new customers through existing customers and, therefore, an opportunity for increased sales.
Quality control guarantees return customers
When it comes to retail business, having a customer shop once in your store is considered good. But that's not good enough. Having a customer shop on your store repeatedly after a first experience is considered excellent performance. The sure way to achieve repeat buy is through provisioning of quality products and services. 
Quality control guarantees your store's reputation
How customers perceive your products and services directly impacts how they perceive your store, brand, and business in general. A customer who has experienced quality service from your store or received a very high-quality product would always consider your store with the same regard.
Quality control can help you identify issues before they go out of hand
When you take your quality control right, especially with your processes, you'll have a greater chance of identifying a problem much quicker and solving it before it cost your business severe losses or other damages. If, for example, you are working with a dropshipping supplier or a third-party logistics service and a new problematic situation occurs on their side, with well-implemented quality control will you can spot such unfavorable new development and make decisions to avert them.
How poor quality control can harm your dropshipping business
Ignoring quality control for your dropshipping business or implementing poor quality control for your dropshipping store cause you pains in more ways than one. There are countless dropshipping businesses that have failed as a result of ignoring or implementing quality control poorly. The question we always ask dropshippers is; why set up a store or build a retail business if you don't intend to do the things that matter the most in the business right? It is always better to take the quality control bit of your business seriously than to face these challenges as we will point out here;
Product returns nightmare
It is already difficult to please consumers these days, with product return and refunds for online retail on the increase yearly. A single quality issue can create a nightmare that will leave you struggling to solve for even months not to mention the loss it will cause your business. Whenever a customer has to make returns because of a quality problem, the best, you might be able to do is to work out a quick alternative or replacement. In an even worst scenario, the customer cancels the order and request a refund. But that is not even when you are most hit. At the end of the day when you take a look at the gross margin losses caused by defective product returns for your store, you might not be able to continue your business. that is how bad it can get.
Chargeback claims
Consumers want to be served what was advertised and when they receive the slightest variation from what was promised, they are ever so ready to make your life uneasy. Non-conforming products are a common complaint that customers buying products from dropshipping stores complain. There are thousands of litigations that are as a result of this. As a dropshipper you do not want to spend your limited time dealing with such litigations, but when your quality control is a mess, this is what you get at the end of the day.
Losses from the cost of freight
Because the dropshipping model is such that you may have to source your product from locations that are miles away from the markets where you sell, reverse logistics can have huge cost implications. Let's assume you are able to offer your clients free returns and exchanges as a way to increase your store's reputation, which is an excellent thing to do. However, as a business, you try to avoid this happening too often or happening at all. The goal is to drive your store's reputation up and not to actually prove that you offer such service. If these exchanges become very frequent, you will be leaving a large part of your profit with your logistics provider and be dealing a blow to your gross profit margin.
Suspension or a permanent takedown of your ads account
Social media ads platforms like Facebook take seriously cases of false representation with ads placed on the platform. As we know, ads are essential for marketing a dropshipping store, and when customers leave a bad review for ads that made them buy a product, Facebook as well as other platforms, are always at hand to rank down such ads and the accounts associated with them. This leaves your ads almost faceless as ads manager will ensure it stays low the pile, and your sales are immediately affected, plus it allows your competitors to run ahead of you. Any dropshipper with this experience can testify what a pain this can be.
The way forward to implementing a quality control that works
Implementing a performing quality control for dropshipping business can be simpler than most people know it. As a matter of fact, it is more of a business mentality thing first before that of a manufacturing process or service process. We will explain this line of thought and offer insights on how you can go about handling your quality control as a dropshipping business.
Step 1 # Think of quality control as your responsibility to your customers
If you decide to go into retail business, you are making a decision to not only make money for yourself but to create value for the people who will be patronizing you. You should bear this is mind when you do your product research, when you create your store, and when you choose your partners. When you always think about the customer anytime you are making important decisions about your dropshipping business, you are more likely to get things right with both your processes and the products you sell. This is to say as a dropshipper keeping your customers happy is priority number one. You make promises through your product offering, and you should also make sure you are keeping those promises or even doing better than what you promised.
If you are leaving a trail of unhappy customers behind you as a dropshipping store you will not only fail but also create a damaging reputation for yourself as well as for other entrepreneurs in the same line of business. So, as you make your first steps in dropshipping think quality.
Step 2 # Use customer reviews from ecommerce stores for product sourcing
With dropshipping, you will often find yourself looking to dropship products from ecommerce markets places like AliExpress, China Brands, and similar places especially if you are an entry-level dropshipper. One way you can ensure that you always get quality products is to study the review sections of the products you want to sell to know what customers that have bought them think of them. Look for products that have a good sales volume and have the most reviews. But before you proceed reach out to the seller or supplier and ask all the questions on packaging, shipping times, and shipping experience with the countries you plan to serve, and then request a sample to gauge if they keep to their promise. Do not be in a hurry to go to market before clearing any doubts.
Step 3 # What it means to think about quality control
To have a quality mentality means to have an approach to your whole process that seeks to eliminate quality issues before they happen as against solving problems when they already happen. Quality control should start at your first process, product checks, testing and reporting should be the last process and not the main process. So, if you are someone who relies on having checks for your product stock with your supplier before shipping to your customers as your way of ensuring quality control, you have already missed the first two key steps in your process.
First in your market and product research for dropshipping you will need to identify the needs of your target market and what the current solution at their disposal fails to deliver. You can take a step further to seek improvements on a product that's already delivering on the identified needs and then next seek the supplier that will offer this.
Second, when seeking a dropshipping supplier for your product, you should have a special meeting to discuss how to implement quality control from product sourcing from the factory side to holding warehouse and across the supply chain for your product. You can tell a dropshipping supplier who takes quality control serious by asking them how their process works from product sourcing to fulfillment and with reverse logistics. And see if the explanation is detailed and involves quality control measures at every point then you have yourself a dropshipping supplier that can ensure you deliver as promised to the customer. 
Step 4 # Finding and working with a reliable dropshipping supplier
It is always better to go with a dropshipping supplier once you start selling up to 20 orders a day. It is more reliable than dropshipping from marketplaces. Dropshipping suppliers are you most important partners when it comes to dropshipping. They serve as an extension of your business and provide critical support for your store's operations. You will need to find a reliable dropshipping supplier to work with if quality control is of importance to your dropshipping business.
You can seek out dropshipping suppliers by carrying out a search on google or asking for references from dropshipping groups on social platforms. However, you will need to do your due diligence in asking the right questions like the ones we mentioned earlier in this article to be sure you have a supplier that fits your business goals.
You can also find suppliers from marketplace platforms like AliExpress and Alibaba by requesting the supplier detail for products you have reviewed if you are looking to get them from AliExpress.
Concluding Thoughts
When you have made all the efforts to give your customers the best, it does not, however, mean that things will not go wrong from time to time they will however be minimal, and this is likely to give you a negative review from some of your customers. Don't beat yourself up for this; not even the biggest and best ecommerce stores are free from some negative reviews. All you need to do is to ensure that you keep with your pursuit with your dropshipping store, and communicate and educate your customers whenever they have an experience that they consider unpleasant with your store. Doing this will help you grow your store's reputation over time and ensure you stay in business.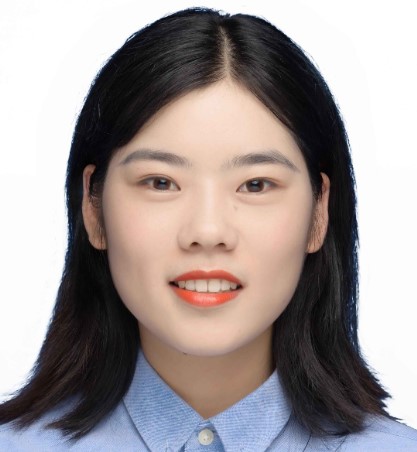 I am Komo, a marketing specialist with a strong focus on dropshipping. Over the past two years, I have gained valuable experience and expertise in the dropshipping industry. I have successfully implemented various marketing strategies to drive traffic and optimize conversions for dropshipping businesses. My passion for the industry has allowed me to stay updated with the latest trends and best practices, ensuring effective results for the companies I work with.