In the last 5 years, dropshipping has become increasingly popular, just as with e-commerce in general, and since then, a number of e-commerce platforms have popped up offering tech solutions to e-commerce entrepreneurs to help them launch and host their online stores and carry out their businesses smoothly. Platforms like Shopify, WooCommerce, BigCommerce, and Wix have grown to become well-known names in the e-commerce business. These platforms are used by a wide range of organizations operating in the online retail industry. They employ user-friendly interfaces to allow even first-time entrepreneurs and small businesses to easily set them up and start running their operations. However, there appears to be a lingering debate among ecommerce entrepreneurs on whether or not it is better to hire the services of a web developer to put up their online store or acquire the necessary skills and figure things out yourself when starting a dropshipping business. In this article, we'll take a look at the benefits of both approaches and go into greater detail about what you can get from hiring the services of a developer for your dropshipping business, where you can find these professionals, and what you can expect to spend for their services.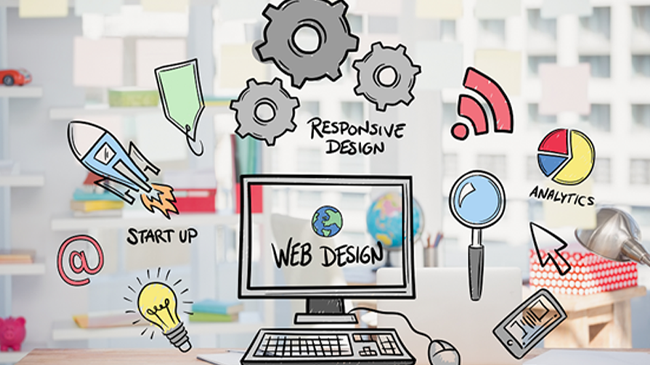 Building your dropshipping website yourself
For most ecommerce entrepreneurs, building a business of any kind is not just a labor of love but something on the way to success and making that big buck. Researching and developing your product strategy for getting winning products and sourcing or manufacturing your products are all important first steps that are labor-intensive that you will need to complete before starting your dropshipping business. However, creating a website can be completed in two to three days if you have the required skill and approach it correctly. Even if you've never built a website before, there are hundreds of video guides to help you use the tools provided by these dropshipping platforms that make it possible for anyone to set up an online store for their dropshipping business with relative ease and efficiency. When it comes to just the technical part of building a website, just about anybody with mid-level computing skills can achieve that with the tools present today; however, when it comes to building a website for your dropshipping business or a website for any ecommerce business, it gets a bit tricky because you are not just trying to build a site for aesthetics purposes. Still, you are trying to sell products on your website or, more frequently called, dropshipping or ecommerce store. You may find that experienced ecommerce web developers know better just how to set up your website to meet the standards adopted by successful ecommerce stores and can deliver the job faster than you can manage. For a dropshipping website, you will need a number of integrations to help your ecommerce store run and support every aspect of your order management. You can learn how to configure these integrations yourself, but it can be time-consuming to learn how to configure every additional software or plugin integrations that your dropshipping website will need.
By building your ecommerce website yourself, you will not only be saving money, but you will be building experience in this regard for future purposes so that even if you hire extra help, you know exactly what they need to do or have a clue of what they have done on your website. However, this can be time-consuming for you as a dropshipper, as the purpose of starting a dropshipping business is definitely to build beautiful websites or learn how to build them but rather to build an ecommerce business that sells products online and generates revenue. As a dropshipping entrepreneur, most of the skills you will need to learn to maintain a successful dropshipping business are mostly marketing and management skills, not technical ones. Therefore, you do not need to have any web development skills to start and run a successful dropshipping business. In a previous blog article, we detailed some of the critical skills required to start and run a successful dropshipping business in 2021; you can refer to this article to learn more.
Outsourcing your ecommerce store design to a web developer
Ecommerce platforms provide entrepreneurs a way to build, customize, and host services on a website, and these websites are then used to display, sell, and deliver digital or physical goods to consumers. For a monthly or yearly subscription, a fully functional online store can be created, including a shopping cart solution and an admin panel that is simple to operate and can be used to manage products hosted on the online store and inventory. Many dropshippers and ecommerce entrepreneurs have been able to start their main businesses or side hustle this way, and because a more significant part of these people is not technically oriented, they usually seek the help of web developers to handle this important aspect of their dropshipping business. These skills can be easily learned, but it will take a lot of experience to gain a complete understanding of every facet of it and how to implement them, something that professional web designers and developers have over a period of time mastered. Some would argue that the ecommerce platforms have already made their platforms relatively easy to use, and why would anyone still want to spend money on the services of a web developer? Here are some of the reasons why you may want to go with a web developer instead of taking on the task of building your own dropshipping website.
Ecommerce Website Design Customizations
There are numerous requirements for developing a good dropshipping website. The fact is that, while most ecommerce platforms may provide fancy templates that are very simple to use right out of the box, there are several extra design implementations that are a must if you want to develop a successful dropshipping website that meets all design best practices. Also, setting up payment methods for your dropshipping store and performing other back-end development duties may not be as straightforward for someone who lacks the expertise of a professional web developer with extensive experience.
Something you must understand about website design is that your dropshipping website's design and usability are crucial to the way customers perceive your store. The purpose of your dropshipping store is to entice customers while also ensuring that once they are inside, they can navigate it easily to the categories they are interested in. If a few more clicks can get them to the payment button more quickly, you'll want to take advantage of the opportunity. An experienced web developer can analyze your store interface design to determine if it meets all the functional requirements necessary to help an ecommerce website perform better with customers. Even the smallest changes made to your user interface have a significant impact on each buyer's buying experience. Going with the option of having a web developer handle the building of your dropshipping store can prove to be a better decision for your business.
Ecommerce Store Integrations
Although e-commerce platforms have made it quite easy to set up your dropshipping store, you will soon find out as soon as your store goes live that you will need a number of integrations to help your store perform better. Software integrations for managing sales, customer order cycles, and marketing funnels are vital to successfully running your dropshipping business. These integrations are provided by third-party vendors and can be tricky to set up and configure, and this is where the services of a web developer can be essential for your dropshipping business. Pro web developers know all you will need for operating your ecommerce store once you provide them with a clear explanation of what you want to achieve with your business strategy.
Ecommerce Store Customizations
Another reason you might need to outsource the development of your dropshipping store to a web developer is to make custom adjustments to the original code on your website. For example, you may wish to make changes and tweaks to your website's footer, navigational menu, product pages, blog pages, or homepage to give it a more appealing appearance or give off an appearance that is more aligned to your brand. If you have selected a template for your web store provided by the ecommerce platform you use, the template may already include a lot of functionality that you can access with the press of a button. You may, however, begin to find some limitations with what you can do with the template or theme. A web developer can help you alter codes to achieve a lot with your ecommerce store and improve your consumers' purchasing experience.
The truth is you really don't need to delve into web development because you want to start a dropshipping business even if you actually can. And for those who may not be very tech-savvy and worrying about how you may handle this aspect of your business, you will be surprised at how easy you can get this part of your business sorted and for a cost-effective deal too, as we will detail in this article.
How much will it cost to outsource my ecommerce store development?
Because of the many freelancing platforms that exist today, ecommerce business owners can now outsource elements of their operations to skilled and experienced web developers from different locations across the world. This has helped most businesses save money for tasks they would have otherwise hired an in-house web developer for, and web developers also love the freelance economy that allows them to work from whatever location and time zones they choose. It is important to be aware of the costs of outsourcing your dropshipping store development to a web developer. This will help you make proper plans for the investment cost your dropshipping business will require.
When calculating the cost of hiring a developer, there are various aspects to consider. First, you must understand that these professionals charge varied charges based on the type, difficulty, and volume of work they will undertake. Also, their rates are based on experience; therefore, the more experienced a developer is, the higher their rate will be.
However, you can still hire a skilled web developer for your dropshipping web store to implement complex features and operations for a fraction of the cost, given the outsourcing economy's nature. Rates for web developers can also vary depending on their location. Freelancers who live in another country, for example, often follow rates based on the average income of professionals in their own country, with Asia and Africa having the cheapest rates. But this does not, however, mean that the more expensive the services of a freelance web developer, the better their skill. As a matter of fact, you can find a web developer who charge you way less than another freelance web developer and deliver a better job.
According to the statistics we gathered from Fiverr, and Upwork two of the most prominent freelance job marketplaces, the hourly rate for web developers, is usually between $20 to $80 per hour if you opt to pay by hourly rates. But you can choose the option of paying for the complete delivery of the project, which could be cheaper, especially with developers on Fiverr. You can look to spend between $150 to $300 for a website that you can go to market with for your dropshipping business. This can be less or more, depending on the integrations or custom features you ask for. You should remember to think through all you need your ecommerce store to offer your customers in terms of shopping experience before you request the services of a web developer. Most Web developers will provide aftersales services for a period of time for free or for a small fee, so check with the developer to know if this is provided and what you can expect to get from their aftersales service.
Conclusion
For the newcomers looking to start a dropshipping business, web development skills are not a prerequisite that should hinder you from starting your dropshipping venture if you are not tech-savvy. You can do so in an easy, efficient, and cost-effective way without moving a muscle. For other entrepreneurs with some experience in dropshipping, it is more efficient and time-saving to use the services of web development freelancers as there are even more time-demanding tasks to deal with as a dropshipper.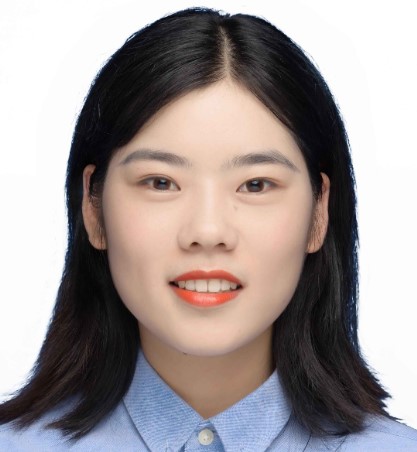 I am Komo, a marketing specialist with a strong focus on dropshipping. Over the past two years, I have gained valuable experience and expertise in the dropshipping industry. I have successfully implemented various marketing strategies to drive traffic and optimize conversions for dropshipping businesses. My passion for the industry has allowed me to stay updated with the latest trends and best practices, ensuring effective results for the companies I work with.