Oftentimes entry-level entrepreneurs ask us what skills they'll need to start and run a successful dropshipping business. And the answer list always surprises them as they are less technical skills and more soft skills. A lot of people shy away from giving dropshipping a try as they assume that; since dropshipping is an e-commerce model, it must require some great tech skills to start up and manage. This notion is, however, a flawed one as success in dropshipping business is scarcely the result of tech skills. In this article, we take a look at the skills that will help you start and run your dropshipping business successfully.
Why you shall know dropshipping skills?
Dropshipping has become very popular with e-commerce entrepreneurs in the last three years. And more so with the recent growth of e-commerce fuelled by the Covid-19 outbreak and the subsequent lockdowns that followed. The year 2020 and 2021 has seen a flood of new entrants come into the dropshipping space, making an already competitive market even more competitive. So some entrepreneurs even believe that dropshipping is oversaturated, and there are no more new opportunities.
This is, however, untrue as the opportunities are endless in dropshipping, just as with the parent ecommerce model. You just need to know how to execute your dropshipping business properly; you will be sure to make good success. So, the question that will come into most people's minds at this point will be what they will need in the way of skills to successfully execute a dropshipping business? Yes, it takes some skills to become your own boss. Although becoming your own boss is what dropshipping is all about. But just how do you go about this, and what exact or say important skills are needed to make this happen? We provide these answers here, which we believe will benefit both new entrants and experienced dropshipping entrepreneurs.
Sales skills
Dropshipping will require you to acquire great selling skills. You will have to see yourself not just as an entrepreneur but also as a salesman. You will need to learn the best ways to convince different types of audiences to buy your product. Your ability to employ a proper sales strategy in your dropshipping business will go a long way in determining your success as a dropshipper. The primary purpose of setting up a dropshipping store is to sell to customers. For this reason, you will need to put in a lot of work and research to understand how to get your target customers to buy your product. Sales require a lot of learning. But it is possible to quickly replicate what other successful salespersons have done. And you can also add a bit of your own element to it for a better fit for your business.
Customer service skills
Your dropshipping store cannot exist without your customers. That's why you will need to learn some customer service skills. Having good customer service skill in your chest can help guarantee you keep your customers happy. And so that you can have them returning to your store frequently. Good customer service is how dropshipping businesses increase customer loyalty. And the opposite of which is bad customer service can permanently damage your dropshipping store's reputation; and consequently harm your business. You should welcome complaints from your customers and never shy away from dealing with dissatisfied customers. Make an effort to see every challenging instance as an opportunity to improve your store's reputation.
You can take lessons from your customers' feedback on their shopping experience. And then you can make the necessary improvements to your customer service. For customer service, communication is key, and you should learn to do this in a timely manner. When dropshipping, you will, from time to time, have to deal with customer service issues like returns and exchanges. And because with the dropshipping model, your product sourcing and order fulfillment are handled by third parties. You have little control over things like quality control and fulfillment time. This can negatively impact your ability to handle returns in a way that meets your customer service goals. It is important to work with a professional dropshipping supplier company or agent; that is familiar with the requirements of these customer service needs.
Time management skills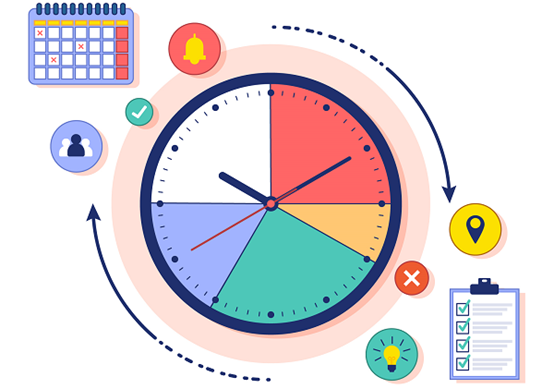 Burnout is common with entrepreneurs when they are starting out their dropshipping business. That's because of poor time management. Managing your dropshipping business can be time demanding. So if your operations are not properly set up and automated to allow you the freedom to attend to other things that matter in your life. As in most cases, a lot of people who engage in dropshipping often have other commitments that they need to attend to. And for some, this could be a 9 to 5 job while dropshipping remains a side hustle. This situation clearly cries out for proper time management. You will also need to balance your personal life with business goals as well, and you need proper time management to do this.
If you have partnered with a professional dropshipping professional, this can easily be managed as you would not have to deal with most of the administrative tasks for your dropshipping store once your store is integrated into their ERP system. Tasks like order fulfillment are automated, so once the customer makes an order with or without your involvement, the order cycle begins, and the customer is updated with all the order tracking information as they happen in real-time. You will only need to handle customer service concerns and, of course, your accounting, so you stay on track with your margins.
Strategic thinking skills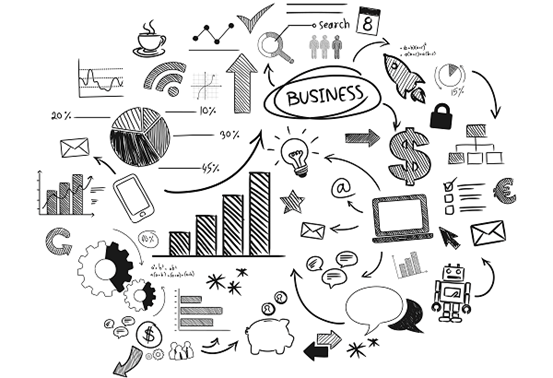 Running a dropshipping business will require you to frequently make sound business decisions and spot possibilities as they arise from time to time; the reason is that a large part of the dropshipping business's success hinges on the ability to spot a trend and promising new product that will help your dropshipping business win the competition and this requires quick decision making and strategic thinking, we consider this ability to be really priceless.
Strategic thinking is not just about spotting trends for the purpose of selling in-demand products. If you are looking to build your dropshipping business to scale and stay in business as long as possible, then you are already making a step in the right direction towards strategic thinking. To succeed with this plan you should address present concerns while also developing a long-term strategy, think through all the possible issues that your dropshipping business will have to deal with in the future, and plan towards this; you will need to identify risks and navigate your business away from them.
What's more
It is also possible that you work out strategies to ensure your dropshipping business venture is successful, but things still get out of hand from time to time; these things happen even with a big and established business. You should also work out a strategy for when things decide to go south even after you have put in place plans and structures to ensure that they don't.
Delivery issues could arise, the Logistics Company that handles your shipping could suffer losses and shut down operations, a product supplier can decide to stop producing your product, and a variety of other operational issues from time to time. You must always work out a strategy to ensure your dropshipping business is able to take a hit and still recover quickly to keep you in business. You will be able to see the future of your dropshipping business and devise plans for how to approach it once you have mastered strategic thinking skills.
Marketing skills
A dropshipping business without marketing is not likely to be successful. As a matter of fact, running a dropshipping business without good marketing is a guaranteed way to fail in your venture. As a dropshipping business, in order to attract new customers, grow a social media audience, offer promotions to attract customers, you must arm yourself with good marketing skills. Some marketing skills may require you to engage in some serious learning program. But the majority of marketing skills may be learned and honed through practice. Because dropshipping is an e-commerce-based business model, your efforts will be mostly towards digital marketing. That's where you will need to develop your skills.
Social media marketing skills
Social media marketing plays an important role for dropshippers. You will use social media to increase your brand awareness and get your target audience interested in the products you are offering. Because social media have become very popular in our lives, the likelihood that your target audience is using at least one of the popular social media platforms is 99.99% certain. This means that the chances of your dropshipping business in your target audience are also very high. And that's how success comes.
The good thing about social media marketing is that there are a lot of tools to help you get it right. A quick google search for social media marketing tools will give you a number of options that you can go with. Also, if this is something you do not have the time resources for, then you can hop on freelance job market places like Fiverr and Upwork and have a freelancer with the right skills help you manage that part of your dropshipping business. We recommend you acquire basic knowledge and skills on social media marketing even if you plan to outsource the task.
Accounting skills
This is one skill a lot of dropshippers take for granted when they start off until they realize how important it is after one or two mistakes. Your booking will be a critical part of running your dropshipping business; it's not fun, and no one enjoys doing bookkeeping (accounting and clerical work linked to all aspects of your business operations), but it's necessary if you want to keep things organized and running smoothly. Your goal for wanting to get into dropshipping business is to make money, and bookkeeping allows you to keep track of your earnings. We recommend taking a short free course on accounting and bookkeeping just before you set off with your dropshipping venture. These are skills you will easily learn in under three days, and you can employ them in other areas of your life as well.
There are also numerous free booking templates available on the internet to assist you in organizing yours. A quick Google search on accounting and bookkeeping templates will most definitely offer options for bookkeeping templates that meet your dropshipping business needs. You may also learn to make one yourself. We recommend including three elements in your bookkeeping spreadsheet.
1. A spreadsheet for for-profit tracking.
When you identify a product you wish to sell on your dropshipping store or on a marketplace you use for your dropshipping, you'll use this spreadsheet to record on one side the product, price, and cost of delivery according to the countries that you dropship to. Then, on the other side, put your dropshipping supplier's price and calculate the difference to discover how much profit you may make if you decide to offer this product. Of course, you don't want to list products if you're going to lose money on them.
2. A product list spreadsheet.
When you've decided on a product to list on your dropshipping store, make a note of it on this spreadsheet. Allow it to include the product image, and description. The URL or contact information of our supplier, as well as the URL of similar listings by your competitors, and don't forget the SKU. This way, when it comes to the time to fulfill an order, you can easily turn to the spreadsheet to locate the information you need.
3. Spreadsheet for the order form.
This spreadsheet is where you will keep track of any orders that have been fulfilled to your customers. You should record the customer's information for future reference and marketing purposes and the order tracking number. You should also record the various stages of fulfillment so that you can mark them as completed after you receive alerts for that stage. Note these real-time order tracking alerts are only available if your dropshipping supplier offers automatic order fulfillment. This is why we recommend working with a professional dropshipping supplier, as this will make your life a whole lot easy when doing dropshipping business.
Creativity skills
Having creative skills will help you come up with ideas. These ideas may help your dropshipping online store and product descriptions stand out from the competition. Not only do you need to write product descriptions for your store, but you also need to be creative when marketing your dropshipping business. The content of your website or online store must be very creative and engaging. This has nothing to do with web design skills or design in general. These are not requirements for success in dropshipping.
You can always get a freelancer to design as many stores as you want. But you will be the brain behind how the design and content are delivered. And creativity skills will help you make sure they are delivered the best way possible.
Technical skill
Given that you will be running an online business, you will need to acquire some basic computer skills. Basic computer knowledge is essential to get by each day of our lives. That's because computers have very much become an intrinsic part of our lives as humans. The basic skills that are most important for your dropshipping business would be office tools proficiency; how to use basic Microsoft office tools like MS Word and MS Excel. These basic skills can be acquired in under five days with a lot of free training available online as well as on YouTube videos.
The skill you may need to get around is web skills. Everything relates to how the internet works and how to create on it and with it. You do not necessarily need to acquire skills in this area, but we recommend you at least have a mid-level knowledge of what's going on. Know how to choose, purchase and use a domain, create an email, and set up payment gateways. These are pretty basic stuff, and if you don't get it at all, you shall not start your dropshipping business simply. You can start small and learn as you go. A good number of very successful dropshipping entrepreneurs have set out with very little skills and knowledge on these tech skills but have been able to close the gap through learning and continually growing their interest.
Closing words
When you decide to start a dropshipping business, you are at the same time signing up to educate yourself in this area of business. You will need to take some courses to speed up things and close the knowledge and skill gap. Building your knowledge and skill base over time will turn you into a seasoned and successful dropshipping entrepreneur. Having this goal in mind will help motivate you to take the bull by the horns and venture into dropshipping business.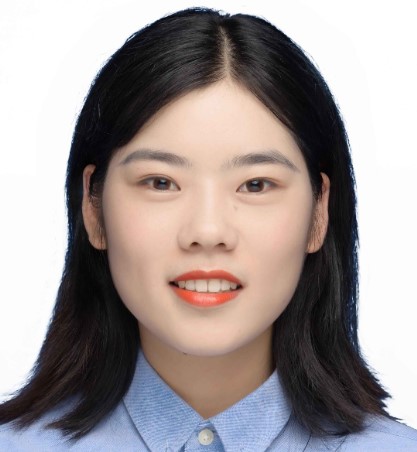 I am Komo, a marketing specialist with a strong focus on dropshipping. Over the past two years, I have gained valuable experience and expertise in the dropshipping industry. I have successfully implemented various marketing strategies to drive traffic and optimize conversions for dropshipping businesses. My passion for the industry has allowed me to stay updated with the latest trends and best practices, ensuring effective results for the companies I work with.