Not too long ago, launching a business was an incredibly difficult proposition for most people, usually involving quite weighty capital, profit-draining leases on bricks-and-mortar premises, and a small army of staff.
But with the rise of the internet came a whole new era of more accessible business endeavors. The world of commerce has changed for the better in the digital age, which is rife with boundless remote business opportunities. These really are exciting times we are a part of.
Creating an actively trading company has never been easier and more achievable. Taking control of your destiny and succeeding with your own venture is now a very realistic prospect, with record numbers of people creating successful e-commerce businesses every year.
Anyone Can Do It
If you dream of becoming one of those people, there is something you should know: you have a far greater chance of joining them than you might suspect. If you have any doubt about that statement, just take a look around. There is evidence of online entrepreneurial success everywhere.
Young founders are starting sportswear lines out of their parent's garage one year and launching IPOs the next. Single moms are inventing skincare brands on a shoestring budget before achieving minor celebrity fame within a couple of years. Retirees are creating health and wellness brands as a passion project and seeing their stores go viral unexpectedly, shipping out hundreds of orders each day.
The point is that well-known popular brands are no longer created only by a select few with mountains of venture capital and the right connections. Anyone with drive, spirit, and a solid idea can now launch a business online, without the need for huge funding, expensive premises, or that small army of staff we mentioned.
But there is one area of online entrepreneurialism that has exploded over the last decade. A business model that has created affluence and wealth across a broad demographic: the exhilarating and seemingly unstoppable phenomenon that is known as dropshipping.
Throughout this article, we will look at how to start dropshipping (for beginners) by addressing the basic points and strategies involved.
The Rise of the Dropshipper
Despite common belief, dropshipping isn't a new idea. The basic premise has been around for centuries in one form or another. Dropshipping is a proven system that works very well indeed.
What has changed (or evolved, rather) is a new dawn of dropshippers that have taken the system online, and it just so happens that dropshipping and the internet go together very well indeed.
You are almost certainly aware dropshipping, but for the unaware, let's clarify what dropshipping is and why it has become so popular.
What Is Dropshipping, Exactly?
Dropshipping is the process of selling a supplier's products remotely without holding the inventory in-house. The idea is that the seller promotes the product through their online store or landing page, attracts customers through paid or organic advertising, and processes all orders through a customer-facing website (usually Shopify or WooCommerce – more on that later).
Once an order is received, the seller simply forwards it to the supplier (which is either a wholesaler or manufacturer), who then handles the packaging and shipment directly to the customer's address. Quite often, the supplier will package the product with the seller's branding. The seller pays the supplier for each individual order or at the end of each day. That whole process is usually automated, with the seller's store and back-end 'synced' to the supplier directly.
This allows the seller to focus on marketing without worrying about stock and fulfillment logistics. More importantly, the seller does not have to spend lots of money funding the inventory.
Online dropshipping has become huge in recent years due to its low startup costs and flexibility: most dropshippers start their journey working from home with very little overhead. In most cases, all that is required to begin trading (albeit very basically) is two or three hundred dollars of setup costs, a good internet connection, and a ton of enthusiasm.
What Are Your Chances of Success?
So, with the basic outline out of the way, we should take a look at the next most obvious question: how to make money dropshipping. Can you start a dropshipping business with absolute confidence in making it work?
You may have read somewhere that dropshipping has a very high failure rate, with various sources suggesting that 90% of all dropshipping projects fail in a reasonably short period of time.
While we do not disagree with those estimations, such stats are actually quite deceptive and hide a far bigger picture. Dig a little deeper, and there are very good reasons why so many dropshipping projects fail, and you will see why these figures are nothing to be discouraged by.
Fail Forward
While dropshipping has the potential to generate substantial profits, it certainly is no effortless path to financial success, and it is common (expected, almost) for new dropshippers to fail initially.
Failure is just part of the process, and as you fail, you learn. The difference between the 10% of winners and 90% of failures lies in one simple truth: an acceptance that the first few weeks or months will be a little bumpy with mistakes abound and unexpected challenges cropping up.
Way too many people launch a cobbled-together store, throw up a few poorly devised Facebook ads, and expect to make life-changing profits in a matter of weeks. When their expectations are not met, a substantial portion of them will abruptly terminate their dropshipping journey, never to revisit it again.
In other words, if you go into dropshipping aware that there is a learning curve involved – and that there may be some initial failures as you figure things out – you stand a far greater chance of becoming successful.
Five-Step Process
To help you on your journey, we have put together this guide of five key steps, from product selection and store creation to advertising and order fulfillment.
While we will remain impartial through this guide, you may find one or two suggestions here and there for incorporating our own services and solutions into the process, should you choose to do so. Please do not view these as shameless plugs, but as legitimate suggestions aimed at improving and enhancing your dropshipping project. There is a very good reason, after all, why our service is so globally popular with vast numbers of dropshippers.
Your journey as a digital entrepreneur and future business magnate starts right here. Let's get to it, shall we?
Step One – Identify Your Niche
In the highly competitive world of dropshipping, where numerous online stores offer similar products under different brands, you need to figure out a way to make your store stand out from the pack.
One effective way to achieve this is by choosing a specific business niche, focusing on a particular segment of the market. For instance, you may decide to enter a niche serving backpacks and laptop cases, branding your store as a specialist in that market and eventually targeting consumers in that niche.
In this day and age, 'niching down' is a wise strategy. There was a time when the opposite of this strategy was more prevalent among dropshippers, who would build a store selling random viral products all thrown together in one store – such as fidget spinners, elastic workout bands, and earpods – with no clearly identifiable niche.
This was a system that worked for a while, but as consumers have become more aware of AliExpress and the dropshipping model, it is important to distance yourself from that type of branding and 'niche down.' By becoming a specialist in a specific niche, you are portraying a more serious, trustworthy, discerning image – as opposed to a thrown-together store selling random Ali Express products.
To ensure successful branding, here are some valuable tips for choosing the right niche:
Start With Your Own Interests and Expertise
Consider what topics or industries you are genuinely interested in or have legitimate, extensive knowledge about. The more you understand and connect with your niche, the better equipped you will be to cater to your audience's needs and preferences.
Pay Attention to Trends
Obviously, being passionate about a particular niche will not always translate well into e-commerce, and it is important to find a balance between your own interests and products that sell in reasonable volume.
If your personal interest is in horse grooming, for example, you are unlikely to yield too much financial success in such a small market. With that in mind, you should consider offering products that are in high demand throughout the year, regardless of the season. The pet niche is always quite strong, for example, as is health and fitness.
You can explore our article about trending products for more detail on this subject. Additionally, utilize tools like Google Trends and Nichescraper to identify popular items.
After identifying potential niches, you should conduct thorough market research, which will help you understand the market's potential opportunities and projections, enabling you to estimate revenues and develop effective marketing strategies from the outset.
Consider the following elements during your market research:
Industry Value and Market Size
Gather information on the size, trends, and growth rate of your chosen market niche, and use this data to indicate whether there is a sufficient customer base interested in the products you intend to sell.
Target Audience
Look into the demographics of your chosen niche, such as age, gender, income level, occupation, and interests. This information will play a crucial role in shaping your branding strategies.
Main Competitors
Research and identify established brands that dominate the industry, then analyze their strengths and weaknesses before identifying market gaps that your business can easily fill.
Once you have carefully chosen your niche and determined the range of products you wish to sell, it's time to move on to the next step.
Step Two – Find Dropshipping Suppliers
The suppliers you choose play a vital role in determining the success of your dropshipping business – sometimes to the point of 'make or break.' Suppliers not only provide the products but also handle the delivery process to your customers.
The problem is that your business is only as strong as your weakest link, and if you are working with an unreliable supplier, you will be facing an uphill battle.
Traditionally, finding suppliers used to involve browsing platforms like AliExpress or Alibaba and directly contacting the suppliers to discuss a dropshipping style partnership. However, this approach often results in communication challenges and the risk of unreliable suppliers.
To simplify the process and ensure reliability, it is recommended to partner with a wholesale fulfillment supplier such as Dropship China Pro, who can handle all aspects of product sourcing for you and manage the inventory in-house.
If you prefer to find your own suppliers directly, consider the following factors:
You can verify the supplier's legitimacy by checking their client list and requesting their business license. Additionally, review feedback and ratings to assess the company's service quality.
Minimum order quantity (MOQ)
Check if the supplier imposes a minimum order requirement. Generally, purchasing larger quantities can lead to lower costs – however, this obviously requires more capital.
Investigate the supplier's customer support channels and responsiveness to issues. Promptly addressing any issues that may arise, including handling buyer complaints, will be a crucial aspect of your success.
Place a sample order to assess the quality of the product and packaging. You should also compare similar products from different suppliers if you can.
Order fulfillment process
Take note of the supplier's processing and delivery timeframes. Additionally, opt for a supplier that efficiently handles returns.
Website builder or CMS integration
Find out if the supplier offers website integrations and apps that allow you to easily import products and send orders and connect with the supplier directly in just a few clicks.
Prior to establishing a partnership with a supplier, you should also think about having a dropshipping agreement contract in place. This contract outlines the details of your business arrangement, including wholesale pricing, delivery standards, handling of damaged items, and any other terms and conditions that may apply.
Step Three – Design Your Business Brand Identity
Establishing a strong brand identity is vital to differentiate your business from competitors. A unique and memorable brand identity increases the likelihood of attracting and retaining your target audience and cementing loyalty.
Follow these crucial steps to build your brand identity and send a positive message to your customers.
Brand Positioning
Define the key value or distinguishing feature that sets your business apart from similar brands. Emphasize this element consistently across all your marketing and branding efforts to create a unique selling proposition.
Brand Name
Choose a brand name that is easy to pronounce and type. Names that are memorable and user-friendly have a higher chance of resonating with your audience.
Brand Identity
Select an aesthetically pleasing color palette that aligns with your business and appeals to your target audience. Harmonious and complementary colors create a visually cohesive brand. You can draw inspiration from our website color schemes guide.
Choose fonts that are both distinctive and easily legible, and design a logo that represents your brand identity and captures immediate attention. In terms of web content and copy, social media visuals, or even email newsletters, use a more familiar and readable font.
Design a logo that is visually appealing yet simple and easy to understand – try not to get too carried away here. Your logo should effectively convey what your business sells and represent your brand at a glance without being overly excitable.
Our branding and customization service offers a full suite of options to enhance your brand's identity and impress your customer through polished professionalism. We currently provide product logo stickers, custom mailer bags, custom product boxes, and custom mailer boxes with our fulfillment service.
Through our customization service, you can ensure that your products are not only packaged professionally but also aligned properly with your brand, impressing your customers with a consistent brand experience.
In today's consumer-savvy environment, it's important to avoid customer returns caused by poorly packaged products with unfamiliar languages – nothing is a bigger turn-off for your customers in this day and age, and you must do everything within your means to appear less as a dropshipper and more as an established in-house brand.
By following these steps and leveraging the branding and customization service provided by Dropship China Pro, you can easily establish a strong brand identity that resonates with your audience.
Step Four – Build Your Online Store
After finalizing your product selection, securing a reliable supplier, and crafting your unique brand strategy, it is time to move on to the fun part – creating the online store for your dropshipping business.
While it's possible to run your store on other online selling platforms such as Amazon, running your own website offers several huge advantages.
Having your own website provides you with full control over your branding and business, allowing you to customize the theme and choose your preferred payment gateways. Additionally, unlike eCommerce marketplaces such as Amazon, you won't incur platform fees, allowing you to benefit from higher profit margins.
Creating your own online store also offers huge potential in terms of growth. As an Amazon seller, you are leaving yourself little room for future expansion and growth.
However, if you make a success of your own online store and develop a brand over time, there is always the possibility of finding a buyer and exiting the business for a handsome sale price. You would be surprised how often that happens with new dropshippers.
There are various options for creating your own store. You can hire someone to create a WordPress-themed store or even code an entire store from scratch. That said, the easiest method by far is to launch a store using the Shopify or WooCommerce platforms.
Shopify and WooCommerce, for example, provide a user-friendly and well-engineered platform that simplifies the process of building and managing your online store. You can choose from a wide range of professionally designed themes, customize your store's appearance and layout, and easily add product listings and payment gateways.
The platform offers a seamless checkout experience for customers and provides valuable features such as inventory management, order tracking, and built-in marketing tools to help you drive sales. We have more detailed information about platforms in a blog post we put together recently over here.
Tips For Creating Your Online Store
If you do decide to create the store yourself – using something like WordPress – there are certain elements you need to be mindful of. Let's take a look at what they might be.
User Experience
Your online store should provide a seamless browsing experience for your customers, with user-friendly navigation and clear product categorization. This will enable visitors to find the products they desire quickly and offer a seamless experience from the home page to the checkout.
Payment Gateways
Integrate multiple payment options that are commonly used by your target audience, such as Google Pay, Paypal, and credit/debit card payments. This will require the use of an integrated payment gateway provider, such as Stripe.
If you are using a Shopify platform, a full payment Gateway and checkout process will be available to you.
Offer brand transparency by clearly indicating any additional tax and shipping costs that customers need to consider during the checkout process, which will build trust and encourage your customers to complete their purchases. Again, if you are using Shopify, this process will be entirely automated.
Product Descriptions
Craft clear and persuasive product descriptions for each item in your store – try to be engaging but succinct. Write with flair, but do not go too over the top. The trick is to highlight the unique features, benefits, and value proposition in the most engaging, interesting way you can.
Well-written and compelling descriptions can significantly impact the buying decisions of your customers, so this is something you need to put a fair amount of thought into. Good copy can make the difference between failure and success.
Contact Form
Including a contact form on your website is essential to allow customers to easily reach out and inquire about your business and products. Promptly responding to customer inquiries demonstrates excellent customer service and enhances your brand.
Mobile Optimization
With the increasing use of smartphones for online shopping, you must optimize your website to ensure a seamless browsing experience on both desktop and mobile devices.
Step Five – Marketing Your Store
In all honesty, we could write an entire series of books about marketing a dropshipping store. It would, of course, be impossible to cover everything in this guide. However, we do have a few key pointers for you to get the ball rolling as you learn the ropes and create a defined strategy over time.
More extensive marketing tips are covered in this blog post, but for the time being, let's address the key essential points.
Define Your Target Audience
This is something you would have done way back at the start while researching your niche. Armed with a general, loose idea of your target audience, you now need to fine-tune it down into something a little sharper and create a buyer persona to use going forward.
Do this by considering their demographics, interests, preferences, age range, gender (if there is one), and anything else you can think of. This knowledge will guide your marketing efforts going forward and help you tailor your messages and promotions to resonate with your customers.
Social Media Marketing
harness the power of social media platforms to reach a wider audience through targeted adverts and organic reach. The trick here is to create engaging content and establish a strong presence on platforms like Facebook, Instagram, Twitter, and Pinterest.
Use relevant hashtags, develop a regular posting plan, and collaborate with influencers (try and offer them revenue share or commission-based deals, if you can).
Generally speaking, use social media to engage with your followers and build brand awareness, with the goal of converting traffic through the process of a sales funnel. If you are unsure what that is, do some reading up – utilizing a sales funnel will be a genuine weapon in your marketing arsenal.
Content Marketing
Content is king and something you need to become adept at. Creating a solid content marketing strategy that positions you as an expert in your niche will be the driving force behind your customer acquisition efforts.
Look at your competition, and see how they are utilizing content. Create informative and valuable content, such as blog posts, videos, tutorials, or guides, that addresses your audience's pain points and offers solutions – this is the basic premise of selling and, again, something that needs to become second nature to you as a creator.
Influencer Marketing
Collaborate with influencers, 'micro-influencers,' and bloggers who have a strong following within your niche. Partnering with the right type of influencers can help you expand your reach, build brand credibility, and drive targeted traffic to your store.
There is a certain knack involved with sourcing influencers, however, and you should ensure that the influencers you choose align with your brand and have an engaged audience. Too many new dropshippers are happy to pay exorbitant prices for the wrong types of influencers, so be careful.
Email Marketing
Build an email list of interested prospects and customers and broadcast email marketing campaigns to nurture leads and drive sales. Try offering incentives (such as exclusive discounts or free resources) to encourage visitors to subscribe to your newsletter.
Search Engine Optimization (SEO)
Optimizing your online store (and product pages) for search engines to improve your organic rankings is pretty much an essential aspect of your marketing. There are plenty of tools out there to help you conduct keyword research, such as SEMrush, Surfer SEO, and Ahrefs.
Paid Advertising
Targeted ads can be expensive and will almost certainly involve some initial wastage as you figure out the strategy, but it is well worth it in the long run. Platforms like Google Ads and Facebook Ads provide targeting options to reach specific audiences.
Retargeting
Most visitors to your store won't make an immediate purchase. To combat this, implement retargeting strategies to reach out to those who have shown interest but haven't completed a purchase.
Analytics and Data Analysis
It is incredibly important to regularly analyze your marketing strategy and track key data to evaluate the effectiveness of your campaigns. Tools like Google Analytics will help gain valuable data about your website traffic, user behavior, and conversion rates.
Good Luck!
Dropshipping (for beginners, at least) involves lots of trial and error and generally just 'figuring things out on the fly.' This is a learning process, and you will improve as you move forward. Stick with it, and you will get there.
You can start a dropshipping business without too much head-scratching, as this really isn't a complicated business model. Just choose a niche, find suppliers, launch a website, and you will be on your way to something potentially quite incredible.
Remember to exercise a little patience. Too many people fail at the first hurdle before writing off dropshipping as 'too hard' or 'saturated.' That simply isn't true at all. You can expect some measure of failure and misstep initially -that is just part of the journey – but if you stick with it and learn from your mistakes, you will be on the right path.
And remember, Dropship China Pro is on hand to support you through a wide range of services and solutions that will streamline your operations, enhance your brand's identity, and give you that subtle edge to stand out and succeed.
Questions? Feel free to reach out, we would love to hear from you!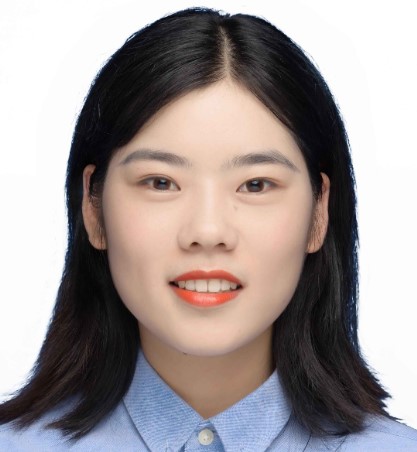 I am Komo, a marketing specialist with a strong focus on dropshipping. Over the past two years, I have gained valuable experience and expertise in the dropshipping industry. I have successfully implemented various marketing strategies to drive traffic and optimize conversions for dropshipping businesses. My passion for the industry has allowed me to stay updated with the latest trends and best practices, ensuring effective results for the companies I work with.