With dropshipping, you can sell products without ever holding them. You don't need to worry about storage, shipping, or returns.But how do you find the right supplier to work with? In this guide, we will give you tips on how to find the best dropshipping supplier in 2023. And if you are new to dropshipping and want to know more about how it works, we suggest you start by reading our guide on how to start dropshipping. It will give you all the information you need to get started.
Key Points
It's important to research and evaluate potential suppliers based on product range, pricing, shipping options, and other vital business factors.
Before committing, assess product quality firsthand through samples and ensure that the supplier can adapt to changing market trends.
Gauge suppliers' communication skills, order fulfillment processes, and tech compatibility to ensure smooth day-to-day operations for your dropshipping business.
Ensure that the chosen supplier adheres to all legal regulations, engages in sustainable practices, and offers comprehensive return policies for customer satisfaction.
Finding the Ideal Dropshipping Supplier
Research and Evaluate Suppliers
Start by casting a wide net. Dig into the internet for potential suppliers, listing down any that catch your eye. Some suppliers advertise their services openly, but others might need a bit more digging.
Once you have a list, start evaluating each one based on product range, pricing, shipping options, and other factors that are important to your business.
Consider Location and Shipping Options
The location of your supplier will directly influence shipping times. If your customer base is spread out, consider working with suppliers in different regions or ones offering worldwide shipping options. Your aim should be to ensure efficient delivery, no matter where your customers are.
Evaluate Product Quality and Variety
Nothing can drive customers away quicker than poor product quality. Before you commit to a supplier, consider ordering product samples. Seeing and feeling the product firsthand can certainly help you judge its quality.
While this might seem like an extra expense, it can save you from potential negative reviews that can hurt your business.
If you're in the business of selling a variety of products, make sure your supplier has a wide selection. This will allow you to offer customers more options and attract new ones.
For more insights on selecting the best products, check out our guide on how to find winning dropshipping products.
Dig into Shipping Policies
Fast, dependable shipping is just as important as product quality in the e-commerce industry. Study potential suppliers' shipping policies comprehensively.
Consider factors like shipping regions, costs, and delivery times. If a supplier offers diverse shipping methods, that's a plus because it will enable you to offer more flexibility to your customers.
Gauge Communication Skills
Strong communication forms the foundation of a successful partnership. Look for a supplier who is responsive, helpful, and clear in their communication.
Timely responses and the willingness to solve problems can make the overall operation run smoothly. Also, consider their working hours and how they align with yours for seamless collaboration.
Check Adaptability
Market trends change, and your business must adapt accordingly. Can your supplier handle changes in product offerings or delivery methods?
Look for a supplier that is capable of evolving based on your business needs. This can help ensure your business remains responsive and valuable to your customers.
Consider Pricing and Fees
While we all love the idea of the cheapest supplier, the adage "you get what you pay for" still holds.
Cheap can sometimes mean compromised quality or poor customer service. Instead, focus on finding a supplier with reasonable pricing that offers good value for your money.
Besides that, check the fees. Some suppliers may have additional fees for certain services or features.
Assess Their Capacity to Scale
The supplier should be able to grow with you. As business improves and you sell more, can they handle the increased demand? Confirm that they can support your growth without compromising product quality or shipping times.
Consult Reviews and References
What are others saying about their experience with the supplier? Look at reviews online and consider reaching out to other businesses they've worked with. Largely positive feedback is a good indication of a reliable supplier.
Account for Tech Compatibility
Does the supplier's system connect seamlessly with your e-commerce platform? Technological compatibility can ensure smoother order processing and reduce the risk of overselling, inaccurate inventory, and other issues.
Evaluate Payment Terms and Conditions
Does the supplier have reasonable terms and conditions? Some may charge high fees for late payments or non-payment.
Others may require a minimum order amount or a deposit to secure your order. Know how much you'll be paying upfront and whether there are any additional charges in case of cancellation or reorder.
Perform an In-depth Background Check
To confidently venture into a partnership, take time to perform in-depth background checks on your prospective suppliers.
Check their creditworthiness, operational history, financial health, and business conduct. Should there be any legal issues in their past, weigh the implications and decide if the partnership is still feasible.
Factor in Return Policies and After-sales Support
In an e-commerce business, there might be scenarios where customers return products due to damaged goods, wrong items, or simply because they've changed their minds.
Therefore, it's important to choose a supplier with a clear and comprehensive return policy. This transparency will help you handle customer return requests and maintain satisfaction levels.
Additionally, assess the supplier's after-sales support. Will they help you troubleshoot? Can they provide replacement products quickly? Quality customer service post-purchase is as important as the buying experience itself.
Consider Their Order Fulfillment Process
You want a supplier who can dispatch orders quickly. A delayed process can lead to unhappy customers and negative feedback.
Scrutinize their order fulfillment process to ensure it aligns with your business operation. Do they offer tracking numbers to follow orders? The more efficient and detailed their process, the more reliable they are likely to be.
Remember Legal Regulations and Compliance
There are rules and regulations that suppliers must follow, and it's integral that you choose a supplier who abides by them.
This can range from safety standards for products to data protection laws for customer information to goods export laws. A supplier who does not comply with rules can tarnish your brand, and this can lead to legal implications.
Get a Second Opinion
Seek advice from mentors or peers in your industry. They might have experiences or insights that could guide your decision-making process.
If you're a member of any e-commerce or dropshipping forums or groups, you can ask for recommendations and feedback there as well.
Look Into Their Sustainability Practices
With customers now more conscious about environment conservation, it's beneficial to associate your business with a supplier who engages in sustainable practices such as reduced packaging, energy efficiency, or carbon offsetting.
A supplier who places importance on the ethical sourcing of products can also reflect well on your brand's reputation.
Check Out Our Ultimate Guide on Dropshipping!
Don't miss out on our in-depth and comprehensive Ultimate Guide on Dropshipping. Whether you're a newbie or a seasoned e-commerce enthusiast, this guide offers a wealth of information to ensure you get the most out of your dropshipping venture.
Wrapping Up
Finding the best dropshipping supplier can be a daunting process. But with Dropship China Pro, we've done the grunt work for you.
Of all the considerations mentioned above, we pass with flying colors. We offer comprehensive services, quality products, fast shipping, transparent pricing, and an easy-to-use interface that connects seamlessly with your e-commerce platform.
Ensure a successful dropshipping journey by partnering with us. Get a quick quote today and unlock the potential of your online store with Dropship China Pro.
GET IN TOUCH AND START YOUR BUSINESS
Dropshipping Frequently Asked Questions
What Factors Should I Consider Regarding Delivery Times?
When considering delivery times, take note of their stated order processing times because this is the timeframe between you placing an order and the supplier preparing it for shipment.
Look at the transit times – how long it takes for goods to travel from the supplier's warehouse to your customer's doorstep.
Remember, consumers value fast shipping, so partnering with a supplier capable of providing quick delivery times can be a significant competitive advantage.
How Do I Evaluate a Supplier's Reliability?
Evaluating a supplier's reliability involves assessing them on several fronts. Their history and reputation in the market can be a good indicator.
Look for online reviews and ratings. Pay attention to reviews about customer service, delivery times, and product quality.
Another way to gauge reliability is by placing a few test orders to check the quality of the products and the packaging while also gauging delivery times.
How efficiently they handle these orders will tell you a lot about their operational efficiency and reliability.
What Costs Should I Consider When Choosing a Dropshipping Supplier?
The cost of dropshipping isn't just about the price of the products. Consider all costs that contribute to the final amount you'll be paying your supplier.
This includes product costs, shipping fees, any handling or dropship fees a supplier might charge, and returns processing fees, if applicable.
Some suppliers also charge a recurring membership fee. Always calculate the total resulting cost to ensure the profitability of your dropshipping business.
What Are the Top Platforms for Finding Dropshipping Suppliers?
There are several popular platforms for finding reliable dropshipping suppliers. These include Alibaba and AliExpress, which have a massive directory of suppliers from around the world.
Other noteworthy platforms are SaleHoo, Doba, and Spocket, which provide vetted lists of wholesale companies and dropshippers for a membership fee.
Each of these platforms comes with unique features, so choose one that suits your business needs best.
What Are Some Red Flags to Watch Out for When Selecting a Supplier?
Some red flags to watch out for include persistent communication issues, consistently late deliveries, frequent out-of-stock situations, and poor product quality.
A lack of transparency, hidden fees, or inflating prices without notice are other potential issues. If the supplier's online reputation is largely negative or there is an absence of reviews, this could also be a warning sign.
Any of these issues might indicate that it's time to consider other suppliers.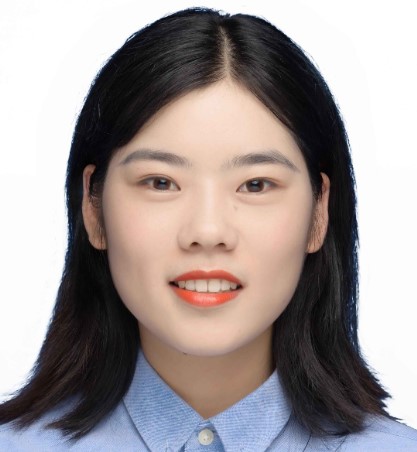 I am Komo, a marketing specialist with a strong focus on dropshipping. Over the past two years, I have gained valuable experience and expertise in the dropshipping industry. I have successfully implemented various marketing strategies to drive traffic and optimize conversions for dropshipping businesses. My passion for the industry has allowed me to stay updated with the latest trends and best practices, ensuring effective results for the companies I work with.